Lund boats are capable of withstanding long-term use. They are always present in fishing spots, lakes, or rivers. Moreover, they are in demand in camps and resorts all over the USA.
You'll realize that it's the country's pride once you confirm the answer for: 'Where are Lund boats made?'. Lund boats are tagged as the world's finest fishing boats! It was in 1946 when the production of these wonderful boats started in New York Mills, Minnesota.
These boats are known to last for a lifetime due to their durable components. They're either made of aluminum or fiberglass with features and layouts that best suit your fishing needs. There's more to learn than the details of Lund boats headquarters and you'll find other interesting information about it in this article.
The History of Lund Boats
Where are Lund boats manufactured? Since the answer to this question was already introduced, let's look back on how the production of these amazing fishing boats began through Lund boat history.
Howard Lund is the brain of making these functional fishing boats in Minnesota. His first-ever creation is the prototype aluminum boat. During that time, Alumacraft had already engaged in crafting aluminum fishing vessels.
Lund promoted his product by driving around town with his boat placed on top of his car. He got lucky by catching the attention of a salesman from Inland Marine Corporation and placing an order for 50 boats. He got motivated to build a Lund boat factory within the heart of the inland fishing area.
As orders kept coming, the popularity of Lund boats also flourished. In 1961, it was re-incorporated as Lund Metal Craft. Later on, the company branched out to fiberglass manufacturing.
The advancement continued as Lund obtained the Shell Lake Boat Company. At this point, the company didn't only focus on fishing boats but family recreation as well. It took place in the 1970s, when the models, namely Tyee and Mr. Pike were introduced. The expansion breathed life to the offshore line, including a 22-foot cuddy and a couple of sailboats.
When Lund closed Shell Lake Boat around the 1980s, the fiberglass operations shifted into utilizing aluminum. In the 1990s, they ventured into pontoon making. Appreciation was shown to Lund by inducting him into the Minnesota Hall of Fame. Unfortunately, the person who started it all passed away in 2003.
In the following year (2004), Lund was acquired by Brunswick Corporation. By 2008, the new owner embraced the fiberglass boat market. At present, Lund boats are still known for their quality and durability. The consistent production has persisted for more than seven decades.
Lund Boats Under Brunswick New York Mills Operations
Lund Boats New York's Mills are still in the same location. Aside from Lund, Brunswick also manages Crestliner, a brand known for the quality and innovation of boat building for 140 years.
The merging of Lund and Crestliner under the administration of Brunswick produces dependable water vessels. The operation continues as generations of expert employees and state-of-the-art pieces of equipment never fail to reach the goal.
Looking at Lund Boats: the Older and the Current Models
Tested reliability and durability
Even though Brunswick has taken over Lund Boat Company, the production is in the same area, which is New York Mills, Minnesota. Lund boats have a reputation as the bearer of the premium aluminum brand. They are more expensive than their counterparts, but boat owners don't mind at all due to their superb quality.
High-quality closed-cell foam is in every Lund boat to maintain floatation even if there's serious damage on the hull. This part assures you that you can reach home despite unexpected circumstances.
Moreover, the electronics and wiring in Lund boats are reliable. Those who own these boats applaud the speed, handling, and stability of the ride. Everyone praises its layout because it's perfect for fishing without any 'dead space'.
The basis of its durability is its body being riveted rather than welded. Generally, welding is a way to create well-finished seams. Still, Lund boat owners don't complain about the riveted version so far.
What makes the riveted seam pretty established is the outstanding manufacturing process. Some users of Lund boats think that it's not right to say that welded seam has the ultimate reliability based on their experience with riveted ones.
The aluminum used for these boats is thinner than the others but still, the grade is higher. It's because of the support of the closely-spaced and full-length I-beam construction. Some boat owners encounter problems with the transom. However, there's a lifetime warranty that you can claim if it ever happens.
The said warranty is still available among the Lund models made under Brunswick. It's for the flooring, seam, transom, and three-year stem to stern. This favor is applied to all models ranging from a Jon boat that costs $1,000 to 2175 Pro V Limited with a price of $97,345.
The Lund boats made by Brunswick have a design for straightforward fishing but the prototype frame is based on Tyee.
Older models produced by Lund Boats New York Mills are also deemed to be crafted from quality material and workmanship. Change and development happen unceasingly over time, but Lund is still regarded as the cutting edge leader in terms of aluminum boats.
The lines of the boat made by Lund in the 1970s and 1980s are still viewed as iconic. They are even sold at good prices even though they're secondhand but in good condition. However, individuals who are interested in purchasing find it difficult to find these older models. This case usually happens in the Midwest.
Lund older models have a more gracious interior than the ones made under Brunswick. These are the comments of people who have been avid fans of these vessels. Still, they can last for a very long period compared to other brands.
For instance, an owner on Tyee was immensely impressed because it's still in good condition for several decades. It was bought in the 60s but no leaking issues have taken place. The value of Lund boats is maintained up to these days.
In the past, brand new Tyee was sold for $46, 846 and it's resold for $35,660. The same numbers also apply to other models. This simply shows that Lund boats still have a grip on their value and it's not just about the high price.
Final Words
Let's now wrap up the 'Where are Lund boats made?' article! Aside from not changing its headquarters, the quality and leadership of these boats remain. They're still viewed as an excellent aluminum brand among others. Though under Brunswick, the interior may not be as great as before, the durability is still consistent. Good thing that there's a warranty to address other issues that may arise.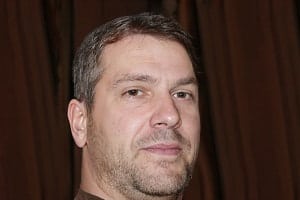 "My intention from the first day establishing Boating Basics Online is to provide as much help as possible for boaters who want to experience a first safe and convenient trip. So feel free to join us and share your beautiful journeys to the sea!"