If you're looking to buy a boat, Crestliner is a name that comes up a lot. It's one of the more popular boat brands out there after all. However, for someone just getting into boating, popularity is not enough to trust a brand with delivering your money's worth.
How and where something is made says a lot about any product. If you're wondering "where are Crestliner boats made?" we've got you covered. We'll also cover other important things to know about them, so keep reading.
Crestliner Boat Production And Facility
The Crestliner factory can be found in New York Mills, Minnesota, USA. This is a production facility shared with Lund boat manufacturing, and this facility has housed Crestliner's boat production since 2010. Before the move, Crestliner housed its production facility in another Minnesota city, Little Falls.
Crestliner prides itself in its boats that are entirely assembled and constructed via welding. This all-welded method of construction results in aluminum boats that possess a high degree of durability and performance.
What Is Crestliner?
Crestliner is a boat manufacturer with over 70 years of boat-making experience. The first Crestliner boat was an aluminum boat built by William Morse Sr. back in 1946. The company was formally created in 1957.
While the first Crestliner boat was made of aluminum, the company eventually introduced other boat types, such as fiberglass boats and pontoon boats. However, the company is still best known for its aluminum boats with an all-welded construction.
Through the years, Crestliner created all sorts of boat innovations, such as the all-welded boat in 1964, and the tongue and groove all-welded hull construction method in 1985.
In more recent years, among the company's notable patents include the J-hook canvas design and the anchor locker system for aluminum boats. The company made many more innovations into the present era and became one of the leading boat manufacturers in the world.
Today, Crestliner is one of the boat manufacturers under the umbrella of the Brunswick Boat Group, which houses other well-known boat brands such as Lund and Bayliner.
Conclusion
A company's roots and the way it makes products say a lot about the brand and what we can expect from its products. We hope this article was able to give you enough information that you are able to form your own opinion about Crestliner.
If you know anyone else asking where are Crestliner boats made, please share this with them as well.
Remember to boat safely.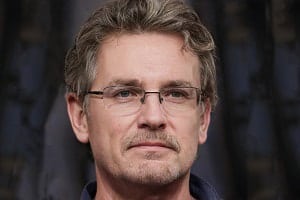 "I am James Harvey – founder of Boating Basics Online. It is established with the drive to help out first-time boaters, which are those desiring to explore their way through the water. So if you are new to boating, start from here with me. "