Let me guess, you're keen as mustard to go on your first fishing trip. However, you're still feeling hinky about the right fishing clothes to wear. Totally understandable.
When deciding what to wear on a fishing charter trip, you have to make adjustments based on the activity, weather, and safety. Make sure your garb won't interfere with how you'll cast your rod, for example.
Wear footwear with great traction to keep yourself safe and always account for what you're comfortable with. It's best to dress in layers to keep yourself adaptable to the present conditions.
Why Dressing in Layers is Great for a Fishing Trip
I said it's best to dress in layers because, for one, you're going to be surrounded by water. That means if you want to keep yourself from getting wet and stay comfortable, then you'll need to have a moisture-wicking layer, at least.
That's regardless of the present temperatures. In winter, you'll have to consider the possibility of getting cold AND wet, so bringing along a hoodie should automatically be warranted to keep the heat in you.
In the summer, a comfy shirt over your swimsuit plus shorts isn't bad, especially if there's close to a 0% chance of precipitation all day. You can bring a waterproof jacket if the forecast is saying there's an off-chance of rain. That's assuming you're not wearing a rash guard but a light shirt instead.
Even if it didn't rain, it would still protect you from a wave splash or two and the wind, right? The same goes for a water-repellent hoodie during winter.
You see, you'll only make your life easier by bringing extra garbs and garments when brainstorming what to wear on a fishing boat. This is especially true if you're out fishing in the sea, and we all know how fickle it can get.
Besides, you can always just stash them if you don't need them at the moment.
Solid Summer and Winter Fishing Outfits
Now, if you really want to insist on a specific set of clothes to wear on a fishing trip based on the season, I've come up with the following tried-and-tested attire checklist.
What's sure is you'll be able to deal with all three main factors stated above if you choose either one. If you're looking for deep sea fishing outfits or summer fishing outfits, you can't go wrong with these, too.
1. Summer Clothing
Face mask – for added sun protection. I've fished for hours under the heat of the sun, and I rarely get sunburns if I have face protection.
Hat and sunglasses – again, this duo protects you from the sun. UV rays in excess may spell trouble, while too much glare may affect your focus and ability to spot your catch.
Gloves – I've been cut by a particularly animated huge pike before. The moment I started wearing gloves, I no longer had to worry about cuts when handling fish – which can get nasty.
Rash guard – aids in sun protection as well, besides safeguarding you from mosquito bites and jagged rocks or sharp objects you may come across or are handling.
Rubber-soled sneakers – a dress for a fishing trip should always consider how you'll stay nice and steady on the deck or dock even if it gets slippery.
Fishing life vest – these vests are as nifty as they get as they keep you safe while serving as a great way to store your fishing gear and other tools.
Extra shirt – summer means sweat and moisture. If you don't want to have to deal with feeling icky and sticky all day, don't skip this item.
2. Winter Garb
Waterproof jacket – you want to stay warm, wind-protected, and not wet, so a jacket that repels moisture is a given. Also, there's the issue of hypothermia, so you really want to have extra warm layers as much as possible.
Waterproof pants –these also serve the same purpose as the jacket. When deciding what to wear when going fishing, choose one that will aid your mobility.
Warm underwear –this equates to comfort, thanks to the added insulation. All the better if you wear moisture-wicking sweatshirts.
Rubber-soled boots – they're waterproof, durable, and provide you with all the traction you need.
Extra pair of socks – for all-day comfort and protection from blisters.
Regarding Hats and Footwear
For hats, you can wear your favorite one as long as it provides you with adequate sun protection.
I said favorite because how else will you be able to guarantee comfort, which is just as important? There are many types of fishing hats as is, and thankfully, most are designed with enough UV protection without
That being said, it's important to have good ventilation, too, and it definitely won't hurt for it to have a waterproof quality or, at least, will be able to dry quickly.
As for footwear to bring on a charter fishing trip, just aim for those that will keep your feet dry while offering enough slip protection. Fishing boots are my go-to shoes to wear when fishing because they almost always have those qualities.
Specific Tips for Men
More moisture-wicking often means more fun the whole day, especially if it gets extra hot in your fishing spots.
Decide your base layers depending on what the weather calls for. Waterproof microfiber shirts may give you a more versatile touch since they manage to keep you both warm and cool, thanks to their innate thermal effect.
Pair that with a long-sleeved but still light shirt, such as a flannel shirt.
As for your lower attire, loose-fitting board shorts will do, but I can say as much for microfiber pants, especially if you're in relatively calm, freshwater spots.
Specific Tips for Women
Don't mix up your choices with the guys'. Find the time to look for women's fishing clothing to ensure optimal style and comfort.
When considering what to wear for deep sea fishing as a woman, you can go for the failproof rash guard plus board shorts paired with a cap and sunglasses But, when in doubt, go for layering.
When fly fishing during the winter, ditch the average face mask and consider a lined snood instead to keep your nose warm.
You can still accessorize, but it's always better if it will also serve a practical purpose. You can bring a scarf, for example, which offers a degree of wind protection.
Other Things You Can Bring for Your Fishing Trip
Don't get too engrossed in what to wear on a charter fishing boat, to the point that you'll forget to bring other necessities such as:
Backpack
Snacks and water
Sunscreen
Medicine (if you get seasick)
Personal IDs
Cooler
First aid kit
Towel
Insect repellants
Phone
Other tools that may come in handy include fishing pliers (for removing hooks from the fish's mouth), a knife (for filleting and cleaning fish or cutting bait), and a measuring tape (for measuring your catch's size).
Conclusion
If you've been feeling anxious about feeling out of place on your upcoming charter trip, I hope that all the information and tips I've shared here have put it to rest. Again, when it comes to weighing what to wear on a fishing charter trip, just exercise common sense and wear what the weather warrants.
If you don't want to have any regrets, feel free to follow my attire philosophy. Trust me, you'll only be able to make sure that you'll have a blast.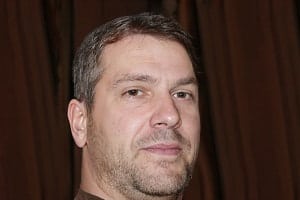 "My intention from the first day establishing Boating Basics Online is to provide as much help as possible for boaters who want to experience a first safe and convenient trip. So feel free to join us and share your beautiful journeys to the sea!"