Has the sea and boating life started calling you lately? Even if you're a sailor at heart, it's understandable that you can get a little lost when selecting your first vessel.
Naturally, one of the questions that pop up is "What to look for when buying a used boat?" In short, keep these things in mind:
Start by inspecting the important parts such as the engine, battery, and hull. Any issue like leaks, holes and other damages is a red flag.
From there, examine the rest of the vessel. Finally, check the title for any hitches like outstanding loans.
Your Used Boat Checklist
As far as things to look for when buying a used boat, you have to approach it similarly to how a meticulous detective analyzes a crime scene. No less than a thorough inspection of the prospective vessel will suffice if you want to get the most bang for your buck.
While I did say that it doesn't hurt to examine the entire boat and all its parts, there are vital components you need to prioritize.
Should these have any issues, I'll just say that you won't have an enjoyable experience. Chances are, you might not even be able to launch your boat!
So, never overlook the following:
1. Type of Boat and Budget
Before buying a boat or any other vehicle for that matter, you need to be sure of what type to buy. Pinpointing the one you want determines the budget range you'll need to prepare.
Do you like a more practical sailboat or center console or a snazzy yacht or catamaran to host and entertain your friends in?
How's your current boating and sailing skills – as much as possible, they should be matched with the type of pre-owned boat you're planning to buy.
Moreover, when buying a used yacht, you shouldn't be solely concerned about upfront costs. Always anticipate that you'll be shelling out quite a sum of money to keep it in great condition over the years.
In any case, you'll have to set aside around 10 to 20% of the total boat cost for maintenance.
That said, used yachts do have a rather seesawing price range of a couple of thousands to millions, so it's best to stick to what you can afford. I can say the same when buying a used sailboat.
2. Engine and Hull
Do these two still look good, if not great or close to flawless? Make no mistake, you can't compromise on either one.
Why? Having any issues like fuel leaks in the engine and cracks and holes in the hull means you can't launch your boat in the first place!
When it comes to used boats to avoid, I steer clear of those with broken diesel engines, as replacing these can add thousands of dollars to the purchase. Unless you have a limited budget (around 20 grand), find a functional boat that only needs basic repairs.
Is the engine still running smoothly (any smoke, noise, corrosion)? Does the starter motor work well with it?
Boats with outboard motor also need to be checked for potential fuel leakages and how smoothly the starting system works. It shouldn't be running with low flow and the impeller should be in working condition, especially if it's been used mostly in saltwater.
Are there spots in the hull where water may freely enter? Well-made genuine fiberglass boats shouldn't have durability issues – if at all.
Take Note: Having stress cracks and signs of oxidation damage may mean that the vessel wasn't well-maintained. Both issues are highly preventable, after all.
What is the maintenance history of both the engine and hull? (Clue: check the service records!)
Are there any evident and subtle structural problems on the two?
These are but some of the fundamental questions to ask when it comes to these two important parts.
3. The Deck, Cabin, and Electronics
On the deck, you want to be looking at largely the same problems you may encounter on the hull. Things to check include water damage due to leaks, plus cracks and scratches, which tend to plague most decks.
Obviously, it's where you and your passengers will likely be spending most of your time, so be on the lookout for signs of wear and tear on the current paint job.
The same rings true for loose railings, cleats, winches, and other essential safety and anchoring components.
The deck extends to the cabin, which houses most of the boat's electronics as well. Naturally, you can't be traveling without a properly functioning GPS, radar, throttles, lights, and radios.
While you're at it, have the electrical system of each gadget inspected or ask for an updated comprehensive report from the current owner. Any glaring damage on the wires warrants double-checking.
4. Title and Registration
When boat buying experts say, "Inspect a boat before buying," they also mean looking at the papers. The hitches I mentioned above often involve liens and loans still tied to the vessel.
It's up to you to ultimately discuss any outstanding financing that you may have to shoulder. I'll be blunt in saying that you're more at risk when buying from a private seller because there's often no warranty thrown in.
Also, he or she may not readily disclose that they're still financing the boat until the deal has been sealed. I can't stress the importance of dealing only with sellers who are transparent about everything.
Be 100% sure whether the boat is titled or not, as every state has different requirements when it comes to registration. For example, in California, all motorized vessels and sailboats that are 8+ feet need to be registered.
You'll also be asked for a bill of sale if you bought from a private seller. The seller should be able to provide both the transferable title and bill of sale for you.
Don't Hesitate to Let the Pros Handle the Inspection for You
At the end of the day, my tips for buying a used boat can only go so far. If you want to have complete peace of mind, I suggest you go ahead and have it professionally inspected.
Still, it doesn't hurt to know which factors you should be paying close attention to. Also, by reading this guide, I hope that I've convinced you that you can't ever skimp on maintaining your boat if you want to preserve its value and assure its longevity.
Frequently Asked Questions
What questions should I ask when buying a used boat?
The used boat buying guide above already outlines a couple of important questions. Be sure to remember them.
You can take things further by asking these as well:
Does the boat come complete with necessary (by law) safety equipment such as personal flotation devices (PFDs) and fire extinguishers?
Could you tell me of any past issues you're aware of?
Has the craft been used mainly on freshwater or saltwater?
What's the ideal way to store the boat?
How did you arrive at the current asking price?
How many hours on a used boat is good?
The lower, the better. 1000 hours are the ceiling for inboard and outboard motors.
Still, I subscribe to the philosophy that age is also just a number for boats. As long as it's well taken care of, it can give you a pleasurable experience every time.
I have my own 50-year-old boat as proof of that.
Is it a good idea to buy a used boat?
Certainly. Not only will you be able to buy the boat of your dreams for far less money, but you may just end up with a vessel that still functions as good as new.
Of course, the opposite applies to those who don't know how to buy a used boat.
Conclusion
On the whole, purchasing a used boat can lead to either of the following scenarios: you end up with a darling you just can't drive enough or a problem child that will only leave you with a headache after headache.
Now that you have a solid grasp on what to look for when buying a used boat, you should be able to spare yourself from the hassles of needless repairs. I can definitely attest that age isn't a big factor when it comes to boats, and you can even get superb ones out there for cheap prices.
You just have to be able to pinpoint which ones are well-maintained and which ones aren't.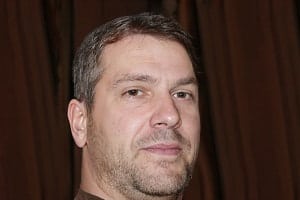 "My intention from the first day establishing Boating Basics Online is to provide as much help as possible for boaters who want to experience a first safe and convenient trip. So feel free to join us and share your beautiful journeys to the sea!"