Do you enjoy quality leisure time lounging on a pontoon boat? Are you interested in giving your pontoon boat the best motor possible?
If you want to maximize your time in the river or the lake, you should know what size motor for 24 foot pontoon boat is the best for you.
Being familiar with the best engine on your pontoon boat will level up your experience outdoors. It will also keep your friends and family more comfortable in their relaxation time.
Why Is It Essential to Have The Right Motor for Your Pontoon Boat?
Many concerns might come your way when you make rash decisions on your pontoon boat. If you just go with the flow without considering many of these factors, you might shell out extra cash for maintenance and other problems that may arise.
Here are a few considerations to get you on the right motor for your pontoon boat:
Prop ventilation when the crew is mainly frontward
Vibration issues with the wrong motor
Directional control
Speed of the boat
The comfort of the passengers
How Many People Are with You on The Pontoon Boat?
The hustle and stress in the city can take a toll on you. Great relaxation time with family and friends on a river or a lake will ease the stress away. Bringing them out on your pontoon will be an excellent idea.
But you need to account for the number of people you can take with you. Matching the capacity with the motor is a concern you need to take seriously.
A 24-foot can fit up to 15 people inside comfortably. This capacity will be on a regular, smooth sailing pontoon boat with minimal activities. But if you want to be more specific, you can check the degree with a pontoon weight calculator.
What Activities do You Want to Use on Your Pontoon Boat?
Noting the pontoon boat's capacity is a great way to make sure the motorboat can accommodate everyone smoothly. But aside from that, you would want to consider the activities and other possible watersports your pontoon boat will take.
Wakeboarding and waterskiing might take more demands than your evening cruise. Family gatherings can have less horsepower than more challenging water activities.
The speed of the boat will also be affected by motor size. Having the correct motor size for your boat's primary purpose is essential.
What Motor Will be Best For Your Pontoon Boat?
Experts recommend having a baseline engine of 115 horsepower for boats with a 20 to 25-foot range. This baseline will guide you on your activities. The 115-horsepower motor is an adequate size for most pontoon boats. The right set-up can help you take full advantage of your pontoon boat on lakes and rivers.
However, the 24-foot pontoon boat can still be amped up with a 150-175 horsepower motor. This size considers that you are planning to take 8-10 people with you. You can have maximal activity with this motor size. By maximal, you can enjoy a couple of watersport activities. It can also push up to 30 miles per hour with minimal crews.
Beyond 175 horsepower, your pontoon boat can exhaust the possibilities of better speed and performance. If budget is not a concern, going for a 175-horsepower motor will get the best of your 24-foot pontoon boat.
Is it Wrong to Go Beyond The Recommended Motor size?
Although the more significant horsepower will offer better performance, that won't always be the case. Going beyond the limit is unnecessary.
Aside from that, exceeding horsepower beyond the size of your boat just for speed is dangerous. The boat can be on a pointless fast speed, and it possibly turns over.
The powerful motor can also destroy your boat, ruin the bottom of the pontoon, and even rip right there and then.
Other possibilities can happen when you have a remarkably bigger motor size for your 24-foot pontoon boat. It is best to have your boat checked prior to the installation of your chosen motor. The size of pontoon boat has a recommended range of motor sizes so you can rest easy.
Conclusion
Choosing what size motor for 24-foot pontoon boat (and 20″) is a critical step if you want better to enjoy your spending time in the great outdoors.
It makes sure your friends and family are comfortable, it keeps up with your motorsports demands, and it maintains your pontoon boat in good shape. The right set-up will even maximize this experience further.
Knowing the approximate number of people and the activities you are most likely to take in your motorboat are vital in getting the right motor size—lounge in rivers and lakes with ease with the best motor for your pontoon boat today.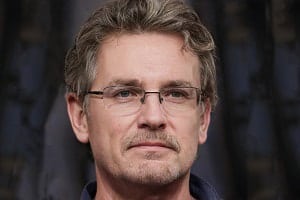 "I am James Harvey – founder of Boating Basics Online. It is established with the drive to help out first-time boaters, which are those desiring to explore their way through the water. So if you are new to boating, start from here with me. "