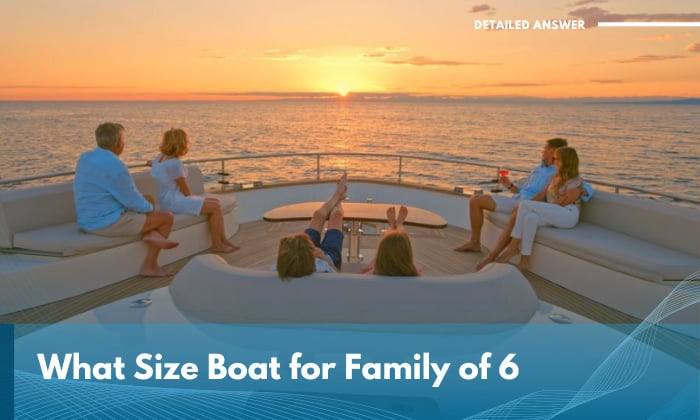 Has the question, "What size boat for family of 6?" been hovering in your mind for a while? Despite its specificity, the question is quite tricky to answer outright.
You need to account for what you as a family want in terms of space, the purpose of boating, amenities, safety, and cost.
The minimum to aim for a standard vessel, such as a center console, is 23 feet. A 30 to 40-footer is ideal, regardless of boat type.
I've explained in greater detail why I've arrived at these recommendations below, so continue reading to get a more satisfactory answer.
The Ideal Boat Size for a Family of 6
We can't just follow a standard ship sizes chart or passenger capacity plate. Similarly, it's not always best to rely on the USCG recommendation of multiplying the vessel's length and width and then dividing it by 15 (minimum square feet per person) when answering this question.
After all, those figures normally don't factor in the space for amenities and storage. The key to finding out the best boat for family of 6 is to include all the necessary considerations.
1. The bare minimum size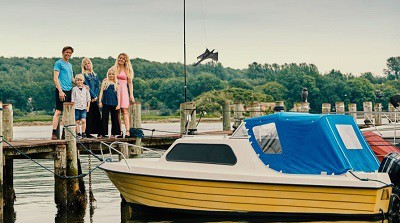 You need to adopt a mindset that there's a vast difference between such a boat and a watercraft that's perfect for a family of 5 or a family of 8. You need to personalize as much as possible.
Go beyond thinking about boat lengths. Start pondering these questions instead:
How long will we be spending time driving the boat as a family?
What amenities can we do without?
What activities will we normally be doing while onboard?
How much space do we need to keep things comfortable for everyone?
Will the boat still accommodate the kids once they've grown up?
Do your best to answer them in detail. The second question alone already narrows down your options.
For example, families who love to fish would be better suited to get a center console or a walkaround boat. A 20-footer may be enough for the occasional weekend fishing getaway wherein you can just bring along a big ice chest to store your food, drinks, and catch.
In short, you don't necessarily need a dedicated kitchen and shower space for that kind of boating/fishing habit. However, family use often dictates that the more space, the better, so we can still make a case for a 25- to 30-footer for such purposes.
And, that's actually a general recommendation for freshwater fishing/inland only. As a rule of thumb, big water requires equally big boats.
2. Bigger size for extended trips and more comfort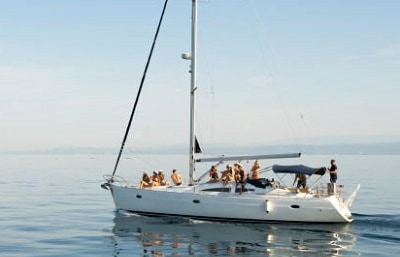 Obviously, things are entirely different for family of 4 looking to live aboard a yacht for an extensive amount of time. All the more so if it involves a sailboat for family of 6.
These are when being meticulous with the dimensions of a boat may become nothing short of necessary, especially if you want to ensure your and everyone's alone time. This factor is even more important for families wishing to go on long boat trips.
In such a case, a 40-footer would be a better option. Its size is enough to effectively function like a house. There's enough space for everyone to actually perform any kind of activity they wish, and the spacious cockpit encourages socializing, fishing, and lazing around.
What Type of Boat Does Your Family Fancy?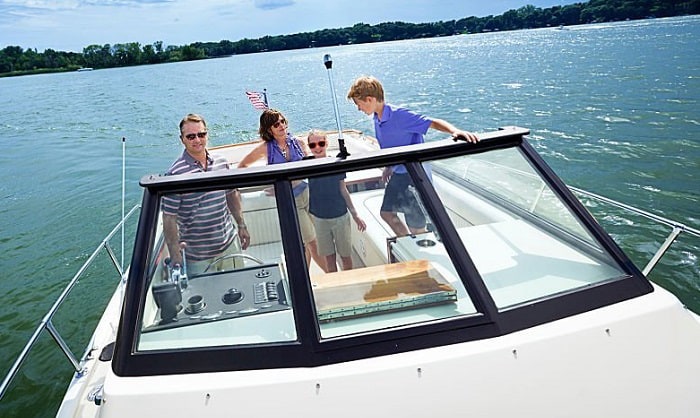 Going past average boat size with family use in mind, this is, perhaps, the second-most important question to answer with regard to this topic. Most families treat their vessels as an extension of their homes, assuming they don't consider it as their one, true home already.
Usually, boat size directly relates to its type. Likewise, purpose dictates the type.
For example, families looking for boats designed for water sports should choose one at least 15 feet long. However, I'd suggest splurging a bit to get a 25-foot vessel, as it'll be more suitable for a family of 6.
Recreational boats, such as pontoons, also don't need to be overly large to accommodate a short trip. You can go for vessels between 16 to 21 feet long – these will be spacious enough for a group of 6 to 10 people to lounge comfortably.
Fishing boat sizes and sailboats can reach 26 and 50 feet, respectively. This is because you have to make way for fishing implements, sleeping cabins, larger decks, appliances, and even entertainment devices – besides other adjustments in length and width to aid in stability, speed, and other performance-related factors.
Classes of Boat Size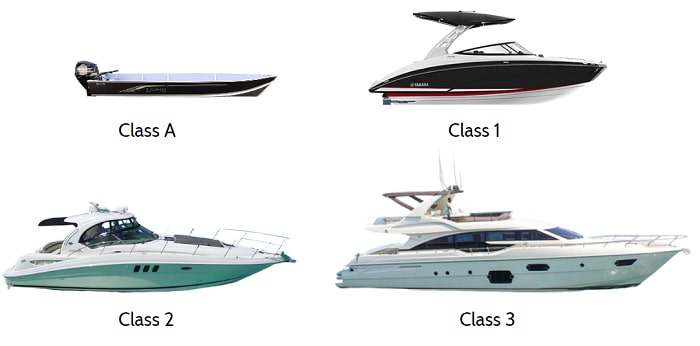 Nevermind boat sizes chart and your average yacht size chart, refer to this table to gain a good idea of which type will be ideal for your family based on the vessel's size.
Note that the level of experience required to captain these vessels are normally dictated by the size. In general, more size warrants more skill.
Boat Size
Location
Boating Activities
Class A (>16 ft.)
Open lakes and seas
Mostly recreational, fishing, water sports
(e.g., PWCs, canoes, kayaks)
Class 1 (16 ft. to 26 ft.)
Freshwater lakes and oceans
Recreation, fishing, water skiing, passenger rescue
(e.g., pontoon boats, jetboats, wakeboard boats)
Class 2 (26 ft. up to >40 ft.)
Large bodies of water, coastal areas, and generally calm waters
Recreation, fishing, and cruising
(e.g., cabin cruisers and bowriders)
Class 3 (40 ft. up to >65 ft.)
Most water locations, including open ocean
Recreation, fishing, cruising, sailing, and dockside dining
(e.g., yachts, sailboats, and catamarans)
Conclusion
While the points made above prove that there's no exact answer to "What size boat for family of 6?", you still can't go below the minimum size recommendations I've shared. Family boating is an entirely different beast compared to solo or crew-run vessels.
With the above sizes in mind, the average boat length most families should consider is 30 feet. Give or take away from that number based on everyone's preferences and the exact amount of space and amenities each member needs.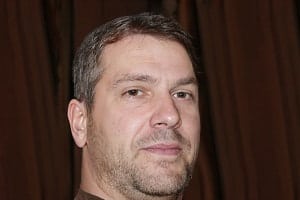 "My intention from the first day establishing Boating Basics Online is to provide as much help as possible for boaters who want to experience a first safe and convenient trip. So feel free to join us and share your beautiful journeys to the sea!"