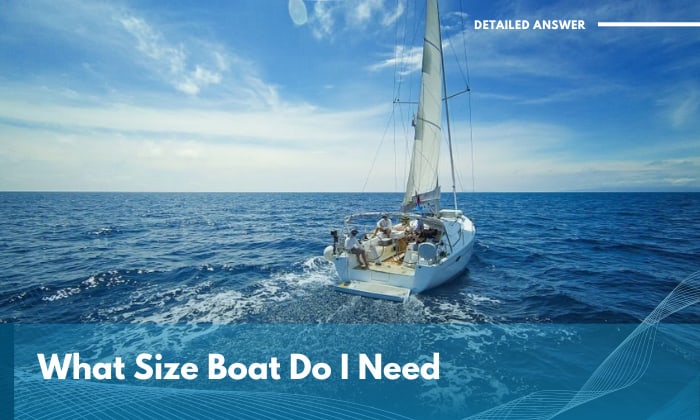 Many folks have approached me asking, "What size boat do I need? family of 3,4,5,6,8,10,12?", and so on. That's part of the reason why I've decided to make this post, so I can just direct them to it.
Generally, you want to adjust the size by 3 to 4 feet, if not more, based on the minimum size suggestion. For instance, a 23-footer may be enough for family of 8.
But such a recommendation often doesn't account for space for amenities, recreation, socialization, activities, etc. I've outlined the ideal sizes in the boat sizes chart below.
Follow These Better Boat Size Recommendations for Families
| | |
| --- | --- |
| Family members | Ideal Boat Size in Feet |
| 3 | 13+ |
| 4 | 15+ |
| 5 | 18+ |
| 6 | 20+ |
| 8 | 23+ |
| 10 | 26+ |
| 12 | 28+ |
As you can see, even the best exact size recommendation isn't limited to an exact range. My reasoning behind this is in family boats, more size means more comfort for everyone.
Moreover, to emphasize my point in the main answer, the minimum manageable size for a family of 5 is 16 feet, but the ideal size will be more than 18 feet. Meanwhile, for a for family of 6, an 18-feet boat is manageable, however, you are recommended to go for 20 feet or more.
I can further back my recommendations with the following scenarios certain boating families tend to overlook:
The kids growing up. Imagine how a minimum-size boat for 8 people would look if the children are all grown up.
Guests coming over. I mean, who knows when your children would decide that it's a perfect opportunity to throw a birthday bash or you'd invite your colleagues for a fishing holiday?
Someone in your family may be claustrophobic or agoraphobic or you are one yourself.
How many cabins do you need? For reference, the average recommended size that will ensure the best comfort for a family of 4 is a 35-foot sailboat with no less than three cabins.
How the Type of Boat Influences Size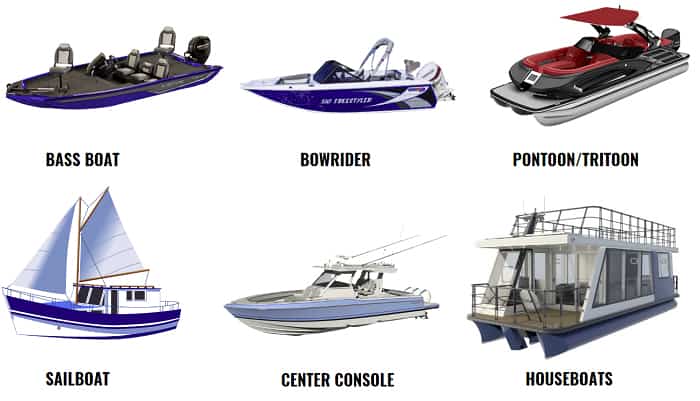 There's also the fact that size will always be directly influenced by the boat size classification. For instance, a pontoon (class 2) typically tops at 30 feet, while a sailing yacht (class 3) can span 150 feet.
Both are arguably great boats for families. Same as bowriders, which are an especially superb choice for those who love to fish; however, they're quite similar to pontoons in that they're limited to 35 feet.
Here are the average boat size of popular family-friendly options based on their type:
Bass boat – up to 25 feet
Bowrider – 17 to 35 feet
Pontoon/Tritoon – 15 to 30 feet
Sailboat/Yacht/Catamaran – 30 to 150 feet
Center console – 18 to 46 feet
Houseboats – 30 to 100 feet
Overall, it takes living on a good family boat to realize just how irreplaceable it is. Of course, the opposite rings true as well, so I can't stress enough that you as a family should choose the vessel that will truly "speak" to you and your loved ones.
What Boat Size Should You Get Based on Your Purpose?
We can't overlook the type of activities you'll be regularly doing as a family while onboard. Lots of families just get a bowrider or pontoon because they only use it for the occasional fishing weekend.
Others love to use their boats for swimming, camping, scavenging hunts, and water sports like skiing and wakeboarding. Plenty of discussions center on fishing, and that's often a good starting point for deciding which boat size to settle on.
However, if you're only going to be mostly cruising, then you likely won't need the extra size.
1. Offshore fishing
People who want a boat that's suitable for the ocean, particularly the open ocean, normally need, as the timeless Jaws quote goes, "a bigger boat". And, no, it's not because you'll be facing sharks out there, but rather rougher weather and water conditions.
Families who will be frequenting these parts should go for at least a 35-footer or a 40-footer with a powerful engine that can handle the waves and the additional weight. While you're canvassing, be on the lookout for center consoles and pontoon boats with sweet accessories like fish finders, fish boxes, navigation systems, rod holders, fenders, poles, etc.
2. Inland or inshore fishing
You can settle for a more benign type of boat for family if you and your squad can't get enough inland fishing. Usually, this is the kind of vessel people choose if they're more inclined to purchase a family boat for the money.
A lot of families like center consoles like the Fisherman 236 and 2360 Bay for this particular type of fishing activity. Just check out reviews of these two boats, and you'll see why they can ensure everyone's going to have a blast come fishing day on your favorite lake.
The average size for boats that will manage relatively calm waters is around 19 feet. However, I still suggest you follow the chart I shared above when weighing your final decision.
3. Liveaboard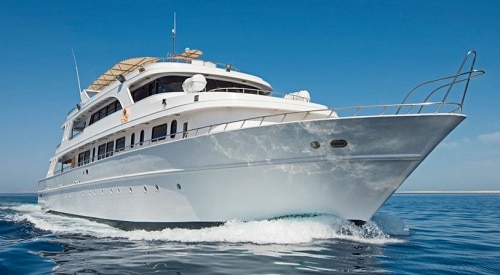 A boat for 5 people should at least follow the general recommendation of at least going for a 50-footer, especially if it's a monohull.
Assuming your family of 4 belongs to that category, you'll likely need to adjust the figures above by adding 10 to 20 more feet at least.
I know a family of 3 that has a 53-foot Amel yacht, and they consider the size just right for them. Of course, there's always a subjective touch in that preference, but the general trend is that liveaboards can't get enough space.
This activity requires you to factor in amenities and facilities, which inevitably determine the final size.
How many showers and cabins do you need?
How large should the kitchen, storage room, and cockpit be?
Will you get swim platforms, a sauna, a swimming pool, and other recreational amenities?
Factors Affecting Boat Sizes
Remember these factors as you ponder the size and kind of vessel for your family:
1. Passenger capacity
Usually, boats have a passenger capacity plate but keep in mind that that's only the bare minimum that the vessel can carry, regardless of sea and weather conditions.
2. Location (offshore or inland/inshore)
Open oceans and seas are more challenging and, thus, require more sizable watercraft.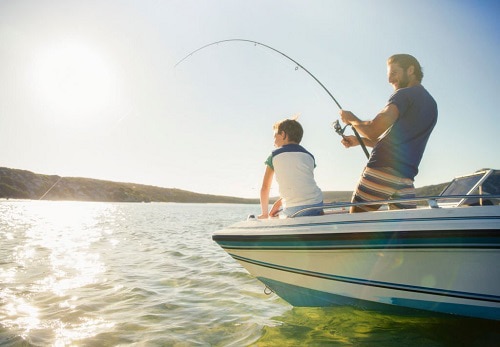 Boats can function as floating houses, lounges, fishing vessels, watersports machines, recreational sanctuaries, kayaking partners, or just plain, old cruisers. Manufacturers adjust their creations based on these myriad activities.
4. Facilities and amenities
As said above, the more your boat begins to look like a floating home with its various cabins and rooms that contain these, the larger it inevitably becomes.
As a bonus, did you know that there's no set limit to how big or small a boat is? This is despite some professional seafarers I've met claiming that 78 feet is the ceiling.
To his defense, though, he does claim that anything over that can already be considered a ship and can legally carry smaller boats.
Tips to Choose the Right Size Boat
The number one tip that I always give families that aren't decided yet is this: Go for either the biggest that fits your budget or the smallest that everyone's comfortable with.
An outboard motor is often the crowd favorite among class 2 boat owners as it takes the least amount of deck space.
Know the exact conditions of your specific boating area (i.e. whether it's mostly saltwater, inland, offshore, or freshwater).
Always leave a safety buffer to anticipate additional passengers and larger weights you may have to bring aboard over time.
Don't forget about maintenance expenses. I abide by the general guideline to set aside 10% of the boat's present value every year when determining these costs.
Conclusion
And that's all she wrote when answering the persistent question, "What size boat do I need? family of 3,4,5,6,8,10,12?" The gist is it's better to oversize a bit as far as family boats go.
That's the best way to avoid the mistake most people make, wherein they buy something undersized only to swap it for a larger boat in the end. Think of the wasted money that immediately entails.
Take note of every point I made above, and I'm confident you and your fam are in good hands.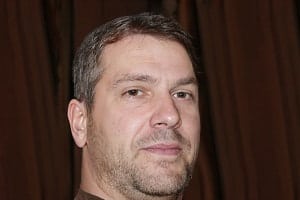 "My intention from the first day establishing Boating Basics Online is to provide as much help as possible for boaters who want to experience a first safe and convenient trip. So feel free to join us and share your beautiful journeys to the sea!"