There are many boating terminologies that can be great learning them but hinders communication between boaters and guests. Knowing what is a transom on a boat from this tutorial is both helpful to become capable and avoid confusion.
Take time learning these simple tips not just to sound cool but better define boat transom for everyone's finer understanding:
Most essential boat transom definition and terminologies, and
Simple steps to effectively service or reinforce a transom on a boat.
Ensure reading this simplified guide to better understand what a boat transom is, how it works and other servicing essentials.
The Essentials of a Boat Transom
1. Boat Transom terms and definition
You can easily spot a transom on a boat when you look at its rear section. It's an upright support that reinforces the stern of any boat. Usually, it is a thick vertical, plain surface at the back of a boat. In case there is a motor pump, you can see the transom before it.
Sometimes it is mistaken for a stern though some boaters use both terms alternately. It is a piece or portion of the rear wall that is part of a boat's stern. Some are simply placed upright or slant, depending on the boat's overall structural design and measurement. Though vertically designed, transoms don't have perfect angles. Usually, they slightly point forward or backward like on sailboats.
Hence, the transom is not the stern in its entire sense to simplify its definition. Also, boat transoms vary in size, shape and height depending on the type of vessel and measurement. Their terminologies can also vary with their forms and uses, such as a rounded, square, or rectangular transom. It can also go along the materials it's manufactured like aluminum, fiberglass, special wood like thick layers of plywood.
2. The functions of a transom on a boat
Seeing a transom gives you the idea of it as a vertical piece of reinforcement on a boat stern. Understanding it better leads to a variety of its uses to maximize the rear section of most modern boats.
Primarily, a transom extends the life of a boat's rear material while it strengthens the stern to support the additional weight. Using a fiberglass or aluminum transom makes it last long when immersed in saltwater and adverse marine elements. Most transoms are built to mount motor engines, submerged in the water for extended periods, and attached with lift fixtures.
These fixtures, especially for modern boats, include cleats, consoles, ladders, rear flash doors, swim platforms, trim tabs, and more.
3. Ease and safe boat operations
The boat transoms are engineered to withstand durability challenges, engine power impact, and safe boat operations. It effectively and safely distributes kinetic energy through its durable and wider structure.
Exceptionally, a transom connects the aft-most portion of a boat to the hull's starboard and port sections. It absorbs engine force on a powerboat while transmitting the power distribution to the boat's hull. Some boaters even use transoms to put the name of their boat on it.
It's better to know each transom for its overall safety, durability, ease of use and structure to prevent damages. Ensure to be aware of their functions and how they work to extend them for multiple and longer use. Doing this will also avoid causing serious issues to the entireness of your boat.
Simple Guide to Service or Reinforce a Boat Transom
1. Regular checking of your transom
Servicing a boat transom is much easier and timely when regular checks are done for cracks, leaks or degradation. A transom that is damaged or cracked poses a danger for any type of marine vessel. This adverse occurrence can even hamper the essence of a great boating experience.
Anglers, powerboats, and sailboats' transoms can crack when there are issues during manufacturing. Especially when these transoms are exposed to high or sudden kinetic power force, check it before and after each use.
Regularly check transoms to properly and timely plan how to rebuild or reinforce it.
2. Get the key specifications and measurement of a boat transom
Get the key attributes of a boat transom, like its specifications and measurement for ease of reinforcement or repair. Servicing the transom needs you to understand what the boat is built of and designed to operate on waters.
Check its key attributes for a better understanding of the terms and functions of a boat transom. It will enable you to identify the key essentials of marine vessels you get to know. Getting the boat transom specifications allows you ways on how to reinforce or replace them better when time comes.
3. Transom rebuild or reinforcement
Planning how to service boat transoms makes a difference especially in allowing air, light and energy force transmissions. They are useful in every boat, particularly fast crafts and powerboats.
Planned transom design and installation can even last beyond a decade as long as you cover it after each use. It may last shorter when not covered while fishing or exposed during monsoons.
Rebuilding, repairing or reinforcing includes checking the material used by manufacturers to make it easy to service it. When reinforcing a boat transom, use marine-grade sealants, epoxy paints or transom support devices to maximize its durability.
4. Install a boat transom support
Using transom support or transom saver prevents damage or stress from power forces or impacts to your boat's core. It includes a device or a bar for lifting or extending its outboard to a trailer for towing.
Installing transom support can deter any signs of bowing, deformation or degradation over time. Check this beginner's guide for common definitions and terminologies to better understand how transoms work for boats. You can also walk through this simple Do It Yourself (DIY) YouTube video to save your boat transom.
Conclusion
In spite of the material used by manufacturers to build it, ensure that you learned this tutorial. Be aware of the terminologies on what is a transom on a boat and how it works for various purposes.
Share this practical guide to help others in reinforcing a boat transom effectively. Use this conclusive guide to regularly check transoms and prevent serious issues to your boat.
Reinforcing a boat transom ensures lasting durability for multiple uses and at the same time provides safe boat operations. Making this tutorial become part of your boat maintenance gives you a proactive mindset.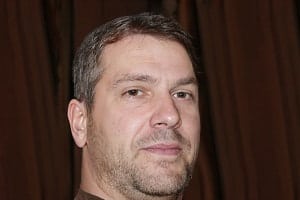 "My intention from the first day establishing Boating Basics Online is to provide as much help as possible for boaters who want to experience a first safe and convenient trip. So feel free to join us and share your beautiful journeys to the sea!"