One exciting experience with larger vessels is getting support provisions, embarking, or disembarking through a tender boat. You may wonder "what is a tender boat" and how does it work?
The "tender boat" or "tender" is a small boat that services the needs of larger vessels. Tenders serve as utility, casual rides, fishing, or emergency boat and ferry people in shallow waters or to shore.
Read on the boating expert insights in this article to learn more about tenders.
Basic Learning Guide About A Boat Tender And How It Works
1. Simple Description Of The Tender Boat
The tender boat for a yacht, cruiser, or fishing vessel is a small craft that provides support or recreational services. This small boat on a ship called tender shuttles priority loads or 2 to 50 people at a time.
Usually, a tender on a yacht, fishing, or cruise ship is carried by the vessel itself for fast transport. Either they are hoisted on decks or securely towed behind the ship to access quickly and conveniently into the water.
Tenders run to ports and from the ship to service its needs while buoyant, mooring, or anchoring rather than docked. The owners of fairly-sized recreational boats use dinghy or dinghies as synonyms for any small tender boat.
2. Features of A Boat Tender
Opting a deal for a tender required on a cruise ship, fishing or yacht, know that you are doing good. Getting the right tender boat is part of the perks with the best price for the features you need, like:
Serve as life or rescue boats in times of emergency.
Range in size from 9 to 24 feet and carriage of 2 to 50 people or more
Navigate shallow waters when ships and large vessels cannot cross
Offer grandness, quality, and security of the ship itself like a yacht.
Loads convenience, comfort, and richness of a secured life and provisions from the ship to the port or shore
Address hauling needs of large ships despite small ports, scarce availability of docking destination or shore excursion
Readily available crew to assist traveling children and people with mobility constraints or sea sickness aboard the tender
Look for features that match your expectations for big species fishing, luxury or recreational, and a lot more from a tender.
3. The Tenders And Dinghies Defined
Sometimes you need to differentiate and use appropriate boating terms like a tender and a dinghy. To do it, compare whether tenders and dinghies are relatively the same.
The difference between a tender boat and a dinghy is seen in how each functions for the bigger boat. Tenders haul support supplies or the fresh catch of cruise or fishing ships from ashore or to the port. Dinghies are mostly inflatable boats to transport provisions or people from large ships that can't traverse shallow waters.
Mainly, it depends on the size of the ship it serves or as preferred by the owner. They can go as ordinary rowboats or high-tech inflatable rubber life rafts to ferry errands or safely bring people ashore.
4. The Best Tender Boats You Can Have
Look at this list of best tenders when you choose the right but a practical one:
Avon's Outboard-powered Seasport Jetboat Deluxe 470
Flying Fish Twin Engined Coastal Pro Hovercraft
Frauscher's Open 747 Mirage Air Superyacht Tender
Levi Classic Corsair High-end Tender
MasterCraft's Multipurpose XT20 Towboat & Tender
Maxima's Retro Series – 620 and 720 Tenders
Riva's Compact Iseo Standalone Tender Boat.
Sea-Doo's Polytec-made Spark with Rotax 900cc Ace Engine
Wally's 400HP Outboard-powered Rapid Open-Air Tender X
Williams' Turbo Minijet 280 with BRP Rotax Ace 900cc Engine
ZAR's Outboard-powered RIB ZF-0 Tender
Start checking the size, dimensions, and weight of the tender or dinghy when buying your choice to fit your ship. Check the materials that withstand any damage caused by the marine environment and UV rays.
5. The Yacht Tender Safety Features
Using a yacht tender boat is a better option to provide support and recreation to larger ships. It is a high-speed utility powerboat with an outboard or inboard engine for efficiently safe transport of people and provisions.
Consider these essential safety aspects of a tender or dinghy to make use of your boating experience:
Be aware of the current weather conditions and wave strength to plan your trip ahead using it.
Ensure wearing lifesaving equipment, lifejackets, or kill cord and ensure the tender has a lifebuoy or floatation devices.
Always have backups like carrying paddles or oars in case the outboard engine falters.
Bring any communication device like a waterproof mobile phone and a marine handheld VHF radio.
Equip your tender or dinghy with a waterproof flare or torch and a repair kit.
Follow the carriage capacity and avoid any overload by reading your manufacturer's product information.
Ensure to have enough fuel even for shorter trips.
Check what works for each of your tender or dinghy boats.
Frequently Asked Questions About A Dinghy Or Tender Boat
1. How Do You Care And Maintain Your Tender or Dinghy?
Ensure the outboard of your tender or dinghy is what the manufacturer says it is for easy maintenance servicing. Follow manufacturer recommendations in storing and servicing the tender's engine in each season to keep it readily available for use.
Wash and clean the engines every after use with fresh water to flush any marine formations or adhering dirt. It can help you keep your dinghy or tender boat last longer than its lifespan.
Read online product information to get more help on the best care practices you can have. Use only the recommended scrubbers, cleaners, and restorers to get rid of stains or oxidations from your dinghy or tender.
2. Where Do You Store Your Dinghy Or Tender Boat?
The size, type, and location of your storage matter to the size and weight of your dinghy or tender boat. You can dedicate a garage, boat deck, house roof, or swim step of your ship to keep it safe.
For long storage periods, your little boats can be kept in a dedicated garage or house roof and even hoisted on your boat deck. For boats with adequate storage or large enough for your tender, your best choice is to designate a berth area.
Towing the tender behind your yacht through the hydraulic swim step or for any not so larger ship is good. It will allow easy access to the waters when needed.
Properly assess the size of your storage area and travel intent so you can get your best tender or dinghy. It will help you better keep it mobile for easy access or stationary storage to prevent any damage.
Conclusion
I'm certain you now know "What is a tender boat?" Continue learning these best tender boat practices to ensure a safe and convenient tender boat experience.
Use these useful recommendations from mariners to guide you in understanding and effectively using your dinghy or tender boat. It's your lifeboat from a safety standpoint, so use, store and care for it using this review.
Operate your tender or dinghy and enjoy proper debarkation from and to the ship and land safely. Ensure your tender boat matches the kind and size of your yacht, fishing, and cruise ship to optimize every trip.
Furthermore, explore additional features, designs, and uses of the various types of boats listed below: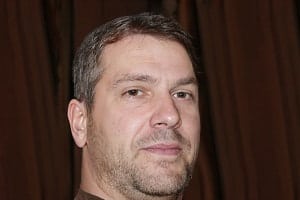 "My intention from the first day establishing Boating Basics Online is to provide as much help as possible for boaters who want to experience a first safe and convenient trip. So feel free to join us and share your beautiful journeys to the sea!"