Nowadays, it's easy to lose count of the different types of boats we can enjoy. The most common ones are majestic yachts, party-house pontoons, and ever-reliable jon boats.
That's why I can't blame people who come across more curious-looking inflatable varieties and ask, "What is a RIB boat?"
It's an acronym for "rigid inflatable boat." It's quick to stand out with its "puffy" hull, but it's actually rigid. The hull is tough and surrounded by inflatable tubes that boost its buoyancy and stability.
It sees robust usage in rescue operations, law enforcement, and recreation.
An Overview of the RIB Boat
As far as RIB meaning goes, it's a rigid inflatable boat (RIB), and it's named as such because it marries a rigid hull with inflatable tubes.
The result is an overall better, more reliable variation of the less sophisticated inflatable boat, simply because the latter doesn't have the benefits of the rigid hull.
The best RIB boat definition I can think of is as follows. It's still a lightweight but more high-powered watercraft. It proves this with how it keeps itself stable even in rough waters, its unrivaled agility (compared to standard inflatables), and its superior maneuverability.
1. History of the RIB boat
We can trace its roots to the mid-1960s in the United Kingdom, with its invention being credited to the Lee-Elliott brothers, Tony and Edward. However, the first patent for RIBs came into existence after the boat was made at Atlantic College by a group of students led by Rear Admiral Desmond Hoare.
Regardless of who you believe the inventor to be, what's sure is that there's general agreement that the first commercial rigid hull inflatable boat is the Avon Searider, which was introduced at the London Boat Show toward the end of the said decade.
In the 1970s, the military brought the idea of the modern RIB to North America. In the US, ships RIBs only saw extensive use in the navy back then.
The military RIB boat didn't hold its monopoly for long, though, as its commercial counterpart entered the mainstream in the 1980s, and it has only enjoyed continued traction since then. This is only proven by its already myriad purposes, which are listed as follows.
2. What is it used for?

Nowadays, you'll be able to see a RIB vessel or two being used for recreational activities like RIB sailing, fishing, cruising, and even some watersports.
Because of its overall dependability and high-octane performance, it also retains its status as the boat of choice for search and rescue, anti-crime activities, routine patrols, cargo transportation, and geological research and survey.
3. General characteristics
Highly versatile in terms of purpose.
Made with high-powered performance and stability in mind
Composed of a rigid hull usually made of aluminum or fiberglass. Steel, wood, and wood mixed with glass-reinforced plastic are other options, too.
Shallow draught allows smooth access to shallow-water areas and reduces the risk of grounding while also boosting stability and speed.
Naturally agile and highly maneuverable.
Maybe foldable.
4. Construction
The RIB quickly stands out with its two main components: the hull and the tubes.
The hull is often a shallow-V one, but there are also deep-V hulls that make for a smoother ride and better performance in choppier conditions.
The inflatable tubes around the hull's perimeter aren't as flimsy as they may appear, as they're made of Hypalon, polyvinyl chloride (PVC), and polyurethane (PU).
Some vessels incorporate an automatic inflation system that ensures the tubes have the right pressure at all times.
Besides these two features, RIBs are also composed of fundamental parts like seats, a level deck that accommodates passengers and storage compartments for items, a console where the controls, throttle, and steering wheel are located, etc.
A lot of models come with motor options typical in most boats (e.g. outboard, inboard, and jet drive).
5. Pros and cons
Almost always performs better than regular inflatable boats
Excellent stability, speed, and maneuverability even in challenging conditions
Most models are large and spacious but still amenable to transport
More affordable than certain types of boats
Some models (called F-RIB or FRIB) can be folded for better portability and space saving
Design that prioritizes safety
Versatile
A few models can be too hefty, enough to make trailering hard.
Based on the quality of the model, the inflatable components can be susceptible to piercing and fire damage.
Some models can be noisy.
Certain models are costly, with upkeep considered.
6. Cost
If you want to know how much particular boats cost, pay websites like Boat Trader a visit. As of this writing, RIBs are available there for less than $1,800, while others can set you back by up to $1,225,000 at most, regardless of whether they're new or used.
A Zodiac RIB boat falls somewhere between the range of $1,500 to slightly upwards of $200,000. On other platforms, you can get models for as low as $2,500, so there's sure to be an option for every wallet and wheelman.
What's sure is that the RIB boat price varies a lot. And private sellers and dealers only rock the boat (no pun intended) further because they tend to ignore MSRPs altogether.
7. Best RIB boat brands
Notable RIB boat manufacturers include:
Avon – this brand automatically earns a spot here, given its prominent role in the history of RIBs. Its models are also unironically considered indestructible with a solid reputation in seaworthiness and state-of-the-art designs.
Zodiac – prioritizes safety with practical design philosophies. They're also known for being highly durable and having exceptional handling – all available at budget-friendly price tags.
BRIG – its models are more geared toward casual use, and as such, they're available at more affordable prices as well. They come with superior deep V-hulls and other tech brought about by a focus on innovation.
Ribcraft – these are a choice brand for those who want a reliable rescue boat. But its models make for a great recreational boat, too, especially if you want one that's proven to take a beating while delivering most of the advantages said above.
8. Why should I buy it?
We already have reliable options in the form of yachts, pontoons, and center consoles, so why buy a RIB boat? For one, their versatility, stability, and unquestionable ability to handle rough seas and weather conditions already make them well worth buying.
Moreover, I don't feel as safe and comfortable in a standard inflatable boat as when I ride a bona fide RIB.
How Do RIB Boats Fare When Compared to Other Boats?
Feel free to use the advantages and disadvantages I've listed above with the other types of boats included in this table.
I've deemed these to be the most popular and comparable to RIBs in the whole boating world due to their popularity and the unique perks they bring to the table.
1. SIBs (standard inflatable boats)
Tends to cost less than RIBs
Not as heavy as most vessels
Better storability
Can be transported without a trailer
Makes a good fishing boat
Rough riding
Not as spacious as RIBs
Subpar performance
2. Yacht
Unrivaled luxury
Equally high-performance, if not better in this regard
Better choice for lengthier travel time
Can give you all the space you need
Most models are expensive to buy and maintain
Requires a crew
Not as maneuverable, especially in tight waterways
3. Speedboat
Lightweight
Can rival RIBs' speed
Fairly affordable
Can't handle rough waters just as well
Not as practical
If you want a more visual comparison of standard inflatables with their rigid counterparts, especially how their respective performances match up, I suggest you watch this video:
Rigid inflatable motorboat (RIB) VS usual inflatable boat with motor!
Conclusion
To wrap up, RIB stands for rigid inflatable boat. The best answer to "What is a RIB boat?" is that it's a hybrid vessel that combines the best of both worlds.
Stability, strength, speed, and durability are guaranteed thanks to the marriage of smart design ideas, which could not be more apparent in the pairing of the inflatable tubes and solid hull.
On the whole, it's a boat that takes care of numerous possible issues you might encounter out in the open sea – and that's enough to make it earn its place in the ever-growing catalog of boats in the world.
Read more: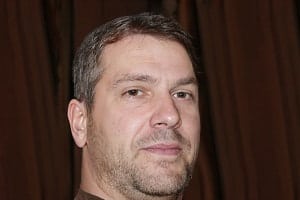 "My intention from the first day establishing Boating Basics Online is to provide as much help as possible for boaters who want to experience a first safe and convenient trip. So feel free to join us and share your beautiful journeys to the sea!"