Did you know that a majority of boats spend half of their lives docked? That fact alone is enough to convince any boat owner to ponder entering the "Airbnb for boats" business. You're probably researching how to start a boat rental business precisely because of that.
Regardless of your intent, this guide will teach you every vital step you need to take when starting a boat rental business. It will give you the full picture, so you'll know what possible pitfalls to avoid and get your startup off to a good start.
| | |
| --- | --- |
| Major Factors to Consider | Facts & Figures |
| Starting Cost | $6,000 to $17,000 |
| Average Growth Time | 1 to 3 months up to a year or more |
| Industry Trend | Expected to reach 31.2 billions in 2031 |
| Annual Revenue Potential | At least $20,000 to $360,000 |
| Long-Term Success and Scalability | Favorable |
Other Notable Stats and Facts
The boat rental market is projected to become a $280.02 million industry by 2028. Up to 2025, the rate of growth is expected to be 5%.
High rental costs, like for example, $200,000 per week for super yachts limit the market growth of boat rental services. Other issues include rising fuel prices and accidents.
People usually rent boats to fish.
You'll inevitably have to put up with hidden costs such as insurance cost, allowances, VAT, and crew gratuity.
Keep in mind that if you're not too sure about getting into renting out larger vessels like pontoons, sailboats, and yachts, you can always opt for specific niches and other boating business ideas like jet ski rental or a kayak rental business instead – or other small boat rental services you can think of.
Step-by-Step to Start a Boat Rental Business
1. Research the market and decide whether this is a suitable endeavor for you.
A boat charter business is no different from any entrepreneurial activity in that you have to be aware of the market first before diving into it. Plenty of boat owners get into this business because:
It pairs well with activities that they love to do like boating and fishing.
It's undoubtedly profitable.
You can choose the exact time or day you want to rent out your vessel for your convenience.
As in any business, it's not without its unique challenges. The major barriers to make money with a boat include the need to be close to a body of water and financing – besides the rental costs. Worse still, there are other risks of boat rental business you need to mind:
| | |
| --- | --- |
| Serious Challenges Faced by Boat Rentals | Why It's a Big Hurdle |
| Changes in the season and weather | There will be off-seasons when revenues will eventually be lower. |
| Regular boat maintenance and repair | Both cost a lot. |
| Safety and liability | You can be made liable for safety risks and damages. |
| Competition | More than one boat rental agency can capture your potential clients. |
| Staff shortage | It can be difficult to look for qualified personnel during the high season. |
Important factors that figure into startup costs include the initial cost of the boat like down payments, safety equipment, and boat slip rental. Trends also show that there's a growing preference for boats that have added safety features.
Try to weigh all of these facts and risks before pushing forward with your boat hire business.
2. Lay the foundations of your business plan then brainstorm name prospects.
Based on your market research, you should be able to come up with solid answers to the following questions. Once you do, it will only be easier to craft a sound boat rental business plan.
Who are the potential customers you can target and your specific competitors?
Did you pinpoint opportunities and gaps in the market that you can fill?

For example, maybe there are few kayakers in your area? Or perhaps, people prefer watersports vessels.

What exact services or products will you be offering? Decide the boating activities you can offer with those in mind.
Once you've laid the foundations of a potential business plan, you can start deciding on a business name. It's crucial simply because of name recall, brand awareness, SEO, and simple identity.
Try to make it relevant to what you have to offer, while being catchy and easy to remember. Get your loved ones and friends to share their own ideas.
3. Bring the business plan to life.
This is your first step to formalizing your business and securing funding. You must organize and outline key aspects that are indispensable for long-term success.
Adopt the standard formats in a plan template that include the:
Overview of the business – outlining mission, vision, and goals.
Products and services – described in an in-depth manner.
Competition and market analysis – include data pointing to growth prospects and the competition, particularly their strengths and weaknesses with regard to your own services.
Financial plan – detail your costs estimates, projected profits, etc.
Operations plan – list down assets, personnel requirements, facilities, etc.
Marketing/sales –outline strategies that will help create brand awareness and generate leads and conversions.
4. Register your business, including taxes.
Complete the legitimization process by registering your business. You can't really skip this as you'll need legal status to perform other steps like opening a dedicated bank account for your boat rental company.
It impacts your taxes, revenue, and other legal requirements. Basically, you're setting it up so that the business will attain its maximum potential going forward.
Decide which enterprise you'll be registering it as based on these pros and cons:
| | | |
| --- | --- | --- |
| Enterprise Type | Pros | Cons |
| Sole Proprietorship | Straightforward to set up and you have complete control over the business | You bear all the debt and legal obligations |
| Limited Liability Company | Your personal assets will be separate from the business. | Tends to cost more than sole proprietorship |
| General Partnership | Two or more owners share profits | All partners share liabilities. |
| C Corp | Removes the personal liability of owners for business debts | Double taxation for the business (profits) and shareholders (dividends) |
Speaking of taxes, you can't skip them. You can apply for the Employer Identification Number online either from the IRS website (Employer Identification Number (EIN) Online) or by mail.
5. Weigh your funding options.
The most common routes owners take are either applying for bank loans or SBA-guaranteed loans.
The former tends to provide less money on average, but if you're eligible for it, financing can take days rather than a month or two like SBA loans.
Other options include:
Personal funds – You can always use your own funds to avoid the potential drawbacks of loans and asking from relatives and acquaintances.
Friends and family – With the proper legal advice, this can be an option, especially if they're highly interested in investing.
Angel investors – Look for high-net-worth individuals willing to invest in startups.

If you're in Florida, you can check out USA Rare Earth, Florida Funders, and New World Angels.
If you mean to operate in Texas, send your applications to Iownit, F50, and Mako Strategies.
Grants – These can be either government grants or small business grants. Check out grants.gov and apply for programs that your company's eligible for.
Crowdfunding – Entire businesses have been launched thanks to donor campaigns on Indiegogo and Kickstarter. Going this route does require some planning and marketing, though.
6. Take care of the permits and licenses.
This requires a bit of research, particularly on which federal-, industry-, and state-specific licenses, patents, and permits you need to acquire. Notable agencies include the:
US Coast Guard
US Patent and Trademark Office
Occupational Safety and Health Administration
The state marine board
You'll also have to register all your vessels and acquire health licenses. Overall, it's a smart, time-saving step to rely on boat rental business license services or an attorney in securing them.
7. Secure a business bank account and insurance.
Opening a business bank account is fairly easy and similar to opening a personal one, so I leave that up to you to deliver the requirements requested by the bank of your choosing.
As for boat rental business insurance, I'd recommend either general liability, business property, commercial auto, or professional liability. These are the reasons why:
General liability
If your business's involved in an accident that causes injuries or property damage, this insurance will cover it, though note that the coverage does not include your own employees or property and will apply to third parties only.
Business property
This is a must-have as it protects your most prized assets (i.e. your boats) and the equipment and supplies that come with it.
Commercial auto
This is another great option for protecting entire fleets of boats in case they sustain damage or get into an accident.
Professional liability
Protects you against claims related to errors you commit while operating your business (e.g. negligence or improper boat operation).
8. Finalize your tools and campaigns before launching.
From here on, you can focus on:
Accounting
Obviously, you need to do the necessary number-crunching to keep your business in the green and tax compliant. Feel free to rely on software like Xero and Quickbooks.
Marketing
Your options are limitless, since you can decide to go the SEO, social media ads, or influencer marketing route. You can even do them all to reach your target audience and highlight what sets you apart.
Building a strong team
Inevitably, you'll have to hire additional rental clerks, marketers, managers, or contractors to address growth or high and immediate demand.
It's always best if everyone is on the same page with your mission and vision.
Unique Selling Propositions (USPs)
Every business needs this as it's what will make it stand out in a sea of competitors. Perhaps, you offer all-inclusive fishing packages or full-day rentals? Be sure to highlight that!
Networking
Networking with professionals and your own personal circle can do wonders in unlocking aid and opportunities. Who knows? You might get to connect with a cheaper, but better maintenance service or profitable collaborations.
FAQs
Is it profitable to rent out a boat?
Yes, you can make your boat rental business profitable if you know your industry and how to set up and operate it. Rental services, on record, have earned $700 tops for a whole day, and they take home around $420 in net profit for that day alone – with maintenance and fuel expenses already deducted.
How to make money renting out a boat?
This depends on your target market and location. What are the popular activities in your area? A fishing charter boat business doesn't need to limit itself to just that service. It can also offer tours or parties and catering.
Naturally, you also need to take care of marketing, customer service, pricing, maintaining your boat, and brainstorming other ways to open up additional revenue streams.
Conclusion
To wrap up all the points in this how to start a boat rental business guide:
Know your market and industry intimately.
Come up with a great business plan.
Register the business.
Secure funding, licenses, and permits.
Open up a business bank account and avail of insurance.
Focus on accounting, marketing, your USPs, networking, and team growth and development.
I hope you've also come to realize that there's no shortage of marine business ideas that you can consider and hone the more you do your planning and research. Ultimately, you'll need to give your business its unique touch if you want it to stand out, whether it's a yacht rental business or a kayak one.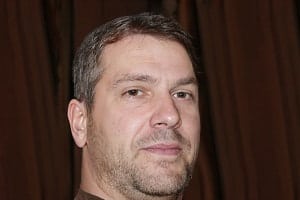 "My intention from the first day establishing Boating Basics Online is to provide as much help as possible for boaters who want to experience a first safe and convenient trip. So feel free to join us and share your beautiful journeys to the sea!"