Whether you have a small or large boat, you need to have two or three mooring lines. It's crucial to get the best rope for mooring lines so there's assurance that your boat is safe and secured even when you can't look after it.
The wide array of mooring ropes for boats may be good or bad; good because you don't need to look high and low for it, but bad because it can be confusing to select what to purchase. To pick the right one, you have to look at the following factors:
Material: Nylon is considered the best material for boat mooring lines due to its strength. It can secure your boat using its ability to absorb shock. Furthermore, it's stretchable so it can return to its original state. It proves to have better resistance than natural fiber, and it's tough against UV rays, water, and mold. Nylon is known to be vulnerable to excessively high temperatures, but this is not a mainstay in marine environments.
Diameter: Mooring lines have various diameters, which are the basis of their capabilities. The rule of thumb in mooring rope size guides is that an eighth of an inch rope diameter should serve every 9 feet length of a boat.
For example, your boat that is not more than 27 feet needs a ⅜ inch mooring line. A half-inch diameter is suitable for vessels that are 35 feet long. Weight also has a role to play when choosing the right thickness of the rope. It's best to add more to the weight and get thicker lines when your boat is heavier than the ones with the same length. So, it's alright to have ¾ inch or 18mm mooring rope if your boat length calls for ⅜ inch.
Length: The length of your stern and bow lines should be half the boat's length. Hence, the mooring line length should be 20 feet if you have a 40-foot boat. However, spring lines should be the same length as your vessel. You can refer it to a mooring or dock line size chart.
You don't need to spend more time researching for the top-rated mooring lines as you'll find them here. Among the options below, you'll surely find one that suits your needs and preference.
---
Better Boat Store Dock Lines
With ample strength for the safety
Smooth and supple
Quick tying and unknotting
---
Kohree Dock Lines
Shock absorption
Soft and not submissive
Against UV rays
---
INNOCEDEAR Dock Lines
Can deal with massive weight
No rotating, kinking and fraying
Makes docking much easier
---
List of 7 Top-rated Rope for Mooring Lines Reviews
1. Better Boat Store Dock Lines Boat Ropes
The previous lines I had were too big for the dock cleats of my boat. I'm glad that I found this boat mooring rope since it has a perfect fit. With its ample strength, my boat is safe and secured at a slip or marina. The marine-grade nylon just slides through the cleats. I admire its smoothness but it's supple and flexible to simply and quickly to knot and unknot.
Moreover, I don't have problems with tangles and unexpected unfastening of lines. I even use it when docking on stormy days since it can bear the wind. Its strength comes with resistance against water, salt, and sunlight as well. Aside from not easily fraying, there's a lot of leverage from this rope and impressive abilities to absorb shock.
I also like the eyelet and the heat-treated ends, which makes it easy for me to cut it to the ideal size. Its 15-foot length is just right for my boat and I get four pieces in one pack. However, some may need longer boat ropes. Nothing can make my satisfaction towards this product short-lived since it serves me throughout all seasons without getting damaged.
Even though this is heavy-duty, it doesn't hurt my hands whenever I tie or unknot it before leaving the docking area. I sometimes use it for
fenders
and it holds them well. So, I haven't lost a single fender ever since I started using this rope.
What We Like
With ample strength for the safety and security of the boat at a marina or slip
Smooth and supple
With flexibility for simple and quick tying and unknotting
Can withstand the storm, wind, water, salt, and sun
Not easily frayed and absorbs shock
Doesn't hurt hands when using
What We Don't Like
It may not be long enough for some users
Many are amazed at the strength of this boat rope. I can't blame them as this doesn't fray even if it is used in all seasons. It's heavy-duty but easy on the hands.
2. Kohree Dock Lines for Boats
I'd like to say that these dock lines for boats are cost-efficient since they function and provide benefits in so many ways. Thanks to the double-braided nylon length. With proper thickness, it doesn't let go of my 28-foot boat when docked. Apart from reliable strength, these lines also offer shock absorption so they stretch but don't tend to spread. Hence, they're effortless to handle. Even my wife and kids can properly tie them.
I'm impressed with how it remains tough against UV rays, saltwater, rot, and oil. So, there's no need to hesitate to buy this even if you frequently go sailing. The black color is great for hiding dirt with continuous use. The durability is simply amazing.
I love how soft they are and not submissive to abrasion. To my surprise, I can make different knots out of them but nothing comes undone. Therefore, they're reliable due to their superb holding strength. They're multipurpose; you will be surprised at things that they can do. For example, you can use them for transporting goods, camping, lashing down heavy furniture, and more. You may also use them to hold fenders.
There's no doubt that you can utilize them in different ways because of the 820-lb working load. Since it has a 12-inch eyelet, you don't need to cut them in the preferred length to make an eyelet knot. These mooring lines are recommended for small and medium boats. So, they can't serve large vessels well.
What We Like
Cost-efficient mooring lines with reliable strength
Has shock absorption for effortless handling
Remains tough against UV rays, saltwater, rot, and oil
Soft and not submissive to abrasion
Multipurpose and can be used in many ways with 820-lb working load
I don't have regrets about replacing my previous stern and bowlines. These lines from Kohree are ideally made for my boat length and marine environment. I have nothing to complain about.
3. INNOCEDEAR Dock Lines
I believe that these lines are made by professionals from the moment I saw them. The proof is from their thick, nylon braid to eyelets and finish ends. I can get four pieces of mooring lines in a pack and they all guarantee the safety of my 30-foot boat at the docking area. It's just reasonable that there is a 100% money-back guarantee.
These dock lines are taut and not prone to stretching. They showcase great strength in carrying heavy loads. I even use them to tie my boat on the trailer. Although it deals with massive weight, it doesn't bring inconveniences, such as rotating and kinking.
I like the connection of the loop and seal on both ends that hinder fraying from happening. In addition, no damage can be seen after three months of continuous use in the water. You can also rely on its resistance against oil, mold, and UV rays.
The eyelet paves the way for easy insertion of the half-inch mooring rope diameter since the length is five inches. Docking is much easier but my boat is secure. I don't have any complaints about these mooring lines but I have heard others talk about the dye bleeding. Still, it must not be a regular occurrence because it never happened to me even though I let them stay in the water for a month.
You can also use these lines to make an anchor float. The best part is that even though they have wonderful features, they are relatively affordable.
What We Like
Has 100% money-back guarantee
Taut and not prone to stretching
Can deal with massive weight
No rotating, kinking and fraying
Makes docking much easier
Can make an anchor float
What We Don't Like
Some users saw dye bleeding on their ropes
I believe that these lines are made by professionals since they function as expected. Besides docking, I can use them to tie the boat on the trailer and make the anchor float.
4. XUANNIAO Boat Bungee Dock Lines
I never thought that a bungee style dock line could double as a marine roping line until I found this item. It works best for temporary mooring during summer with cabin cruiser boats and kayaks. It's way better than regular ropes based on its durability.
This bungee dock line is designed for other purposes aside from docking. You can use it on land too. I use it to tie things behind my truck for safe transport. These lines work well with small vessels and motorized or non-motorized PWCs. They also prove to be efficient in holding jet skis. My friend who loves snorkeling uses them to string paddleboards.
It can take a massive weight of 1,000 kg because the bungee cord is wrapped with braided rope and triple stitches. I also discovered that it can absorb shock pretty well. Another pleasing feature of this line is its ability to float. Some marine accessories like this can go overboard unintentionally. Since this is a floating dock lines, it won't sink and get lost.
I witnessed how it resisted chafing, saltwater corrosion, mold, mildew, and extreme sunlight. Thus, I don't worry about docking even when I sail all summer long. These bungee ropes stretch a bit so some may not like it. In my case, though, I find it useful for securing my kayak.
What We Like
Best for temporary mooring
With great solidity and durability
Designed for various purposes and functions
Can take up to 1,000 kg and absorb shock
Can float when goes overboard
Resistant against chafing, saltwater corrosion, mold, mildew, and extreme sunlight
What We Don't Like
Some may not like that it stretches a bit
Summer fun in the water is guaranteed thanks to these bungee lines. I can leave my boat and kayak unattended since their holding power is consistent.
5. Jranter Bungee Dock Line
After taking advantage of this line, I can tell the difference between bungee lines and regular ones. No tugging and jerking bothered me when I was attaching it to my boat. It's on the bow when launching my boat and on the stern when mooring. I'm grateful for it because I can dock my boat easily and quickly. The efficiency made possible by its slider and loop results in saving time. It was.
With continuous use, I noticed that it's consistent in securely holding my boat despite changes in water levels. My boat stays in the same place whether the water rises or subsides. I think it happens because it tolerates a little movement. It also prevents the boat from banging on the dock or other boats when there are aggressive waves. The Eva foam attached to these straps protects against chafing.
It's undeniable that the quality of this product is unbeatable. One of its terrific features is absorbing shock up to 4,000 lb. Hence, you can use it for other purposes like horse cross ties. It's commonly used to pull PWCs as well.
From its length of 4 feet, it can stretch up to 5.5 feet. The color varieties of this bungee dock line will please every user. But I stick with the color black so it won't turn dirty in a short time. I can't say anything bad about this line but I just wish that the loop is bigger.
What We Like
Makes launching and mooring easier and quicker to save time
Consistent in securing boat whether the water rises or subsides
Prevents the boat from banging on other surfaces
With foam straps to protect the boat from chafing
Has unbeatable quality to absorb shock
What We Don't Like
The loop should have been bigger
I don't go through difficulties when mooring and launching my boat. This line has helped me save a lot of time and effort.
6. WAVESRX Premium Boat Dock Line
These 3/8 dock lines for boats meet every user's expectations. Since they can absorb shock, unnecessary movements caused by waves are limited. An excellent type of nylon is used to make these lines. Thus, the three-year warranty is reasonable. They don't stretch a lot so you're assured that your boat won't go astray.
It's a braided nylon line that secures my boat at any gas dock and marina since the knot holds well. I feel comfortable when using this since it's gentle to my hands. Surprisingly, it has a tensile strength of 4,500 lb. This item can last for a long time even though it can bear heavy loads. I said so because of its resistance against UV rays, abrasion, gases, oils, and harmful chemicals.
The free storage bag is nice so I can keep the dock line when it is not in use. The length of this pair of dock lines is enough for my applications since I have a small boat. But I'm afraid that it might be insufficient for those who own large vessels. Even so, this line is easy on my boat as it doesn't cause damage or scratches.
Summer getaway is enjoyable without inconvenience when docking or a quick stop. With all its positive effects, fellow boaters switching to this brand will surely be happy like me.
What We Like
Absorbs shock to limit boat movements
Has a quality excellent and 3-year warranty
Doesn't stretch a lot and the knot holds well
Comfortable on hands and doesn't damage the boat
Can bear heavy load and resist UV rays, abrasion, gas, oil, and harmful chemicals
Has a free storage bag
This is not just a random dock line since it has the qualities that I expect from mooring lines. Only products with an excellent quality offer a warranty and this is the perfect example.
7. Iririi Bungee Dock Line
I'm not fond of long ropes since they're bulky. I think bungee dock lines are much better. Aside from being compact, they allow me to dock even if the surroundings are dark. They stretch to the necessary length and keep the flex and tension at the same time.
The ends of regular ropes loosen when there's the presence of waves. But not these lines; they remain with tension while they bounce. They're not also affected by bumps on the surface or other boats.
These bungee lines have a stainless steel snap and they both have great quality. They're perfect for keeping pontoons, dinghies, kayaks, motorboats, and other vessels safe. Even bad weather can't put them down. These lines are pretty good with holding the wake board at the mooring buoy despite the blowing wind and high waves.
They're designed to be resilient outdoors as corrosion, acid, alkali, and chemicals can't instantly weaken them. They have a length of 4 feet and can expand to 5.5 feet. That's why getting on and out of the boat is a breeze.
In the past without these bungee lines, I was irritated because a short stop takes a lot of time and effort. Now, quick pull-ups at the slip don't bother me anymore. Some users find it short for certain applications. But I have never had a bad experience when docking and leaving the slip.
What We Like
Stretches to necessary length without losing flex and tension
Keeps the vessel in place despite the blowing wind and high waves
Not easily weakened by corrosion, acid, alkali, and chemical
Makes getting on and out of the boat are a breeze
What We Don't Like
It may be short for some applications
These bungee dock lines are one of the best marine accessories that I own. A quick stop is no longer bothersome. With its clip, docking and leaving the slip are not demanding.
Factors To Consider When Choosing Ropes For Mooring Lines
What are the 6 types of mooring lines?
Aft breast line
Back or aft spring
Forward breast line
Forward or head spring
Headline
Stern line
Since there are various mooring lines, you have to know how to properly tie, arrange, and secure a marine mooring rope. When you become an expert in managing mooring lines, you can moor your boat all by yourself. It's possible if you do it on calm waters.
Benefits and drawbacks
The benefits of mooring lines are primarily focused on securely holding the boat despite the intervention of current, wind, and other forces. They're permanent so there are similar attachment points on the parts of the moored boat and the shore or the docking area.
Since high pressure and stress can occur when using mooring lines, they may snap. This can endanger navigation since the boat can break loose from being moored and drift away.
Snapping of mooring lines can strike people and this accident causes injuries and even deaths. Hence, line maintenance is essential. Once the lines are frayed and damaged, they must be replaced right away.
What Type Of Rope Is Best For Mooring Lines
Three rope types are best for mooring lines. They are:
Twisted rope – This type is formed by two or three twisted strands. There are several reasons why you'll love this rope. It's affordable, stretchable, and easy to splice. But there are downsides too, like developing kinks and being overly flexible.
Square braid – It can also be called square lines. This is a supple braid that is used as a fender line as well. The processes of tying and towing are so easy with it. It doesn't chink but it strings.
Double braid – The structure of this rope is awesome because it's robust and supple. Elongation can be present since it depends on the material.
Which Material Makes The Strongest Mooring Line
Nylon or polyamide makes the strongest mooring lines common among boaters. There's no doubt that they can keep the boat secured due to their efficiency in absorbing shock and stretching but still returning to their normal state. Compared to other materials, nylon can defeat abrasion.
What Size Mooring Do I Need
The diameter and the length of dock lines or mooring lines should accommodate the length and weight of your boat. When it comes to diameter, 1/8 inch should be allotted for every nine feet of boat length. As an example, a 45-foot long boat needs lines with 5/8 inch thickness. Here's a mooring line size chart for more information.
| | |
| --- | --- |
| Boat Length | Nylon or Polyamide (diameter) |
| 6 m | 8 mm |
| 8 m | 1o mm |
| 10 m | 12 mm |
| 12 m | 14 mm |
| 14 m | 16 mm |
| 16 m | 18 mm |
| 18 m | 20 mm |
| 20 m | 22 mm |
| 22 m | 26 mm |
Every boater must have four lines on board. Two stern lines with the length of half the boat's length are necessary. The other two act as bowlines and they should be twice the width of the boat. These lines are used as 'stern to berth' and 'med style'. Once you have them, you can attach your boat to different ports and moorings.
Even so, it's best to add two longer lines that are twice as long as your boat's length. They can also be converted to towing or maneuvering lines. There's no harm in being well-equipped by having extra lines when sailing.
How To Clean And Maintain Mooring Lines
As mentioned, it's important to be attentive to the maintenance of mooring lines since they can snap. When that happens, the boat and the people in it are exposed to danger.
Luckily, you can prevent this from happening. First, you have to do monthly inspections of the line's length. Try to find any signs of wear and tear. If you find it hard to decide whether the rope can still hold or not, then it's time for a replacement.
The common damage on mooring lines is chafing. It's a result of the frequent rubbing of ropes on edges and hard surfaces. Since you're aware of it, always try to be careful when handling your mooring lines. Don't change the line's angle abruptly. Also, you can add a chafe guard or abrasion-resistant guard to the mooring lines.
Although these lines are UV-resistant, it's still best to not leave them under the sun for a long time. Avoid it as much as you can. It's a vital step in the maintenance of these lines. You protect it from chemicals as well.
Conclusion
For the sake of a safe voyage, choose the best rope for mooring lines. To get them, you have to look at the material, diameter, and length. It's ideal to have four pieces and two extra long lines. You can dock and leave the slip or marina safely. Since mooring lines are for permanent use, they must be strong and dependable.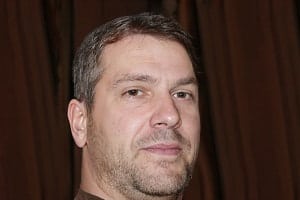 "My intention from the first day establishing Boating Basics Online is to provide as much help as possible for boaters who want to experience a first safe and convenient trip. So feel free to join us and share your beautiful journeys to the sea!"