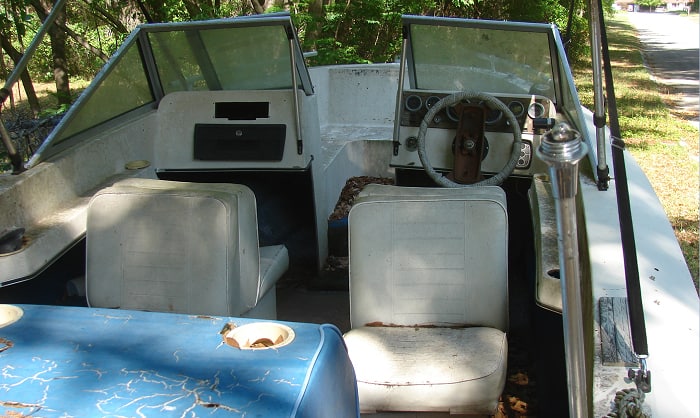 Boat seats get a lot of beating compared to car seats. It happens because of outdoor elements like sunlight or saltwater. They also contact some unpleasant stuff such as bait, hooks, fish, or ground down jean fibers.
Thus, every boat owner is interested to learn how to reupholster boat seats. You're in luck to find this article as it will help you with every step on recovering boat seats, from removing the old cover and seat to putting down new cushions and covers.
The right type of materials and tools will also be unveiled to you so that you won't miss any of them. Aside from being a guide, this article will show how to purchase wisely. Thus, you'll be happy with what you spend your money on.
Making a Decision – Do I Need to Reupholster an Old Seat Cover
Some may not be able to determine the right time in reupholstering boat seats. It's a vital ability as spending boat seat reupholstering doesn't only cost you a dime. Fair and wise judgment can help you a lot.
If your boat seats still feel comfortable with only minor damages, you can just buy a repair kit that has items for restoration. Then, you can do boat reupholstering later on when the need calls for it.
Typically, you can just rely on a repair or restoration kit if vinyl seats are relatively new or still in good condition. It doesn't make sense to proceed to reupholster. You can find great kits like Coconix, J-B Weld, ARCSSAI, and Magicfly.
How to Know That You Need to Reupholster Boat Seats
Most boat owners would mainly think of just replacing the vinyl seat cover. But don't follow them as you can't be so sure. You must check your helm seat or boat seats of moist, damaged foam, or rotten wood.
You have to be attentive with these things and even check the seats' corners or else, even a new seat cover will bid its untimely farewell. The wood around and beneath the seat is not invincible, so check if it's fine from time to time. Once you see some rotting part, don't wait for the whole piece to collapse and replace it immediately.
If the wood starts to rot, there's a chance that the foam shares the same fate caused by moisture. To see is to believe, so you have to open the seat and confirm the foam's condition. If it's fine, then you don't need to reupholster your seats.
The time will come that the boat seat cover, foam, and wood are due to retire. It's the right time for you to reupholster a boat bench seat and other kinds of boat seats.
Removing the Old Seats
After you have rightfully concluded that complete reupholstered boat seats are necessary, you can remove the old ones. It's after you've tried cleaning it thoroughly, but still, it didn't make any difference.
I recommend Meguair's Vinyl Cleaner or Conditioner when cleaning your vinyl seats. It doesn't fail to amaze me whenever I use it.
When there's a case of deep moisture and mold, you have to prevent it from occurring again. You have to find the cause or source of wetness so it won't affect the new seats that you will work on later. If possible, make sure that rain won't reach them.
Steps to Follow When You Reupholster Your Boat Seats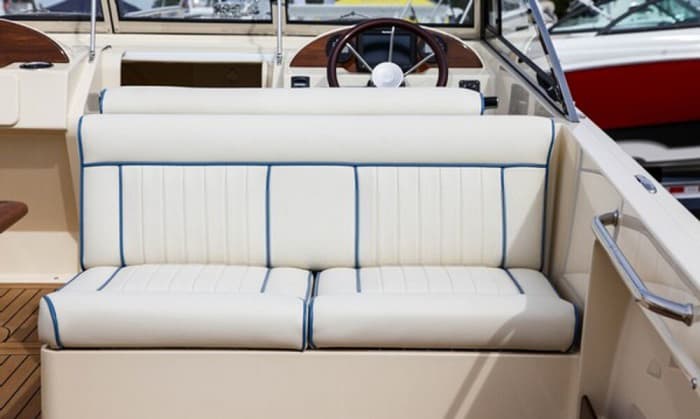 Step 1: Measuring the Foam and Vinyl
Without the right measurement, you won't be able to obtain a successful result. So don't throw the previous vinyl and cover as you need them for correct sizing. This means carefully removing them, and you have to take out staples that are found under the seats.
While removing the cover, you can study how you can fix it on the seat. First-timers should be especially observant with this part. After getting the old vinyl, let it spread flatly as a basis for measurement. Do the same thing with the foam if it needs to be replaced.
Step 2: Gather the Necessary Supplies and Tools
After getting the correct measurement, it's time for you to start gathering the necessary supplies and tools. Due to the knowledge of the size of your boat seats, you have an idea of how much material you need. You make a list of them just like this:
Look for UV-resistant material or marine vinyl, just like the creations of ViVViD, Ottertex, Plastex, and ViSTA Vinyl. There are various colors that you can choose from. The regular vinyl is not recommended as it can easily break down when exposed to sunlight and moisture.
When the necessity calls for it, pick the right piece of wood and foam. You can avail various sizes and take advantage of the quality of AK Trading Upholstery Foam and Milliard Upholstery Foam.
Staple gun or carpet tacker
Screwdriver
Sewing scissors
Marking pencils
When you have all these things, it means you can begin working on your marine upholstery project. You may want to buy extra materials in case you make some mistakes as you work.
It's better to have excess materials to not waste time and entertain interruptions. You could not have gotten the exact size of your seat, and you'll find it out during installation. If you still have materials, you can make corrections right away. Budget-conscious individuals can avoid such predicament by being extra careful of getting the measurement.
Step 3: Cutting the Marine-Grade Vinyl and Foam in the Correct Measurement
You can cut the right amount of vinyl and foam if you have the correct measurement. Anyway, you may follow a technique that would ask you to place the old vinyl over the new one and trace it with the help of a pencil marker.
Then you can cut through the lines that you made. In the case of cutting the foam, you can put a bit more than the required size to create a cushier seat cushion. However, don't add too much, because you'll struggle when stuffing the seats. A pair of scissors can't cut efficiently into thick foam padding so you have to replace it with an electric knife.
Step 4: How to Assemble New Boat Seats
You can begin assembling the foam padding and vinyl cover that you prepared. Lay the new vinyl on a flat surface and put the foam on top of it. It should be sitting in the middle of the cover.
Step 5: Attaching the Vinyl Cover to the Seat
Pick the vinyl on the front and pull it to place over the wooden base. See to it that the vinyl snugs well on the foam by stretching it. You attach it with the help of a staple gun. Usually, four staples will do to secure the attachment. Do this process carefully to guarantee that there's no wrinkling and the vinyl stays in place.
Next, you can staple the other covers applying the spacing of one or two centimeters. It's best to start working on the front and go all the way to the back and repeat the same process. Repeat when you staple the sides of the vinyl.
Step 6: Application of Vinyl Protectant
After you accomplished stapling the cover, you can now see new seats! However, you'll need to do a little task to wrap things up. It applies vinyl protectants to counter damaging UV rays, premature aging, and cracks. Also, it instills a long-lasting shine on the cover.
There are a lot of vinyl protectants offered in the market, but so far, 303 Marine UV Protectant Spray for Vinyl, Star Brite Ultimate Vinyl Guard Protectant, and Better Boat New Waterproofing Spray have proven their worth to most boaters.
Some Tips To Reupholster Boat Seats
1. When Choosing Boat Seat Vinyl or Fabric
Aside from buying enough fabric, you should also be picky about what suits your taste. The new fabric and cushion should match the ambiance you wish to establish in your boat.
Unfortunately, you can't sometimes find the marine vinyl or fabric in the nearby upholstery shop. To tell you in advance, you might be disappointed that you'll only find thin vinyl fabric. Aside from being marine-grade vinyl, you have to look for these characteristics:
Your color tone or shade choice
If you ever observed, the majority of seats on boats are in lighter colors. Do you know why? It's because they don't get hot so your behind is taken care of. It's a common thought that it's lovely to sail under a fine, sunny day.
On the other hand, dark colors are quick in absorbing heat. Thus, your first choice for fabric and cushion should be lighter colors. But you can consider dark colors as the secondary tone for the sake of aesthetics.
Grooves, seams, and raised patterns
Applying deep grooves on the seat cushion is not a brilliant idea as they would only tolerate tearing. You would rather focus on reinforcing the seams to prevent easy tearing of the fabric.
You have to know that by integrating deep grooves and pleats on your seats, you only make it difficult to spot dirt, mold, and mildew on the panels. This will also demand much effort on cleaning. Smoother seats won't give you hardships like these things.
2. Is the result of a sewing machine way better than stapling?
Since manufacturers use an industrial sewing machine to produce the ready-to-use boat seats, you may have wondered if it would be better to follow their method. Sad to say, there are disadvantages when it comes to using the sewing machine.
First, not everyone has sewing skills. With this fact, it will only take much time if you do it and keep making mistakes. I, for one, have no idea about sewing, so I'll let go of this idea. Moreover, I find stapling like a child's play, but I can trust it in holding the cushion altogether at the same time.
Therefore, I only leave sewing machines to the expert upholsterer. Anyway, the cost of one machine can hurt my pocket. It can cost around a thousand dollars. Apart from the money, I need to put in a lot of effort to learn how to use and work with it.
3. Having some ideas on the cost of reupholstering boat seats
There are various seating patterns among different types of vessels. Hence, the best example of this is the pontoon boat seat upholstery. Aside from the helm seat, you may need to place some benches.
The smallest seat has the cheapest cost, around $200 to $300, while $500 will allow you to complete a helm seat. Benches and L-shaped may need a budget of $1,500.
Check this post to know the exact prices of reupholstering boat seats.
Final Words
You must know the right ways on how to reupholster boat seats for many reasons. First and foremost, you can achieve the desired result. You won't spend excessively to recover boat seats as you know the needed materials and what you have to do.
The new cover that you make is also tough for the marine environment. If you follow what this article says, you make the right decision starting from buying what you need until the last step. You may share this article to your fellow boaters if it helped you a lot. Also, you may share your ideas in the comment section.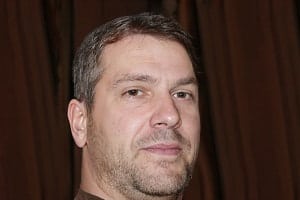 "My intention from the first day establishing Boating Basics Online is to provide as much help as possible for boaters who want to experience a first safe and convenient trip. So feel free to join us and share your beautiful journeys to the sea!"