When you look at an aluminum boat, few things can ruin the beautiful shine of polished aluminum the way pitting does. These stains, however, are more than just some spots that won't seem to go away. They can be a sign of a bigger problem waiting to come.
In this short guide, we'll talk about aluminum pitting corrosion repair and the corrosion that occurs on boats. We'll discuss how to remove pitting from aluminum boats so you can get back to admiring the spotless shine of your boat.
Keep reading and let's get started.
What You'll Need
Aluminum restorer
Sander and sandpaper
Power washer
Steps – How to Remove Pitting
Step 1: Clean the aluminum
The first step is to clean pitted aluminum. While cleaning with soap and water will do, not every kind of soap is appropriate. Those with high levels of alkaline or high acidity are better off not being used since they strip away aluminum's natural protection. Such soaps include dishwashing soap.
Choose soap with a medium level of alkalinity, or use a cleaning solution made specifically for aluminum. This is to ensure that aluminum is able to retain its ability to resist corrosion. Using a power washer is also useful for washing off tough stains such as grime.
Do a thorough cleaning.
Step 2: Sand the pitted sections
The next step is to sand down parts of the aluminum with pitting. However, make sure that the entire surface is dry. Using around 200 to 400 grit sandpaper, sand the surfaces with pitting. Switch to around 600 grit after the first run, and make a second pass to create a smooth finish.
Around 3 to 4 passes should be enough. Always start with the more abrasive grit, then use finer grit after each pass. Sanding by hand is not recommended, as it takes too much time and effort to show results. You're better off using an electric sander.
Step 3: Buff the sanded surface
After sanding, the surface of the aluminum will be dusty and traces of the pitting will still remain. Buffing the surface should take care of the traces. However, it is best to set your expectations straight; buffing will take a lot of time and work to be effective. Also, wipe away any dust after buffing.
The use of an electric buffer is highly recommended, but even with that, it will take a lot of time to get good results. Expect to spend a lot of time buffing. Depending on the condition of the aluminum, it may even take days to finish.
Here is a detailed tutorial on how to use electric buffer to wax your boat if you need.
Step 4: Use a restorer on the aluminum surface
Using an aluminum restorer is the next important step in restoring pitted aluminum. Since pitting is the result of aluminum corrosion, you should expect that the entire aluminum surface has already been exposed to a certain degree of corrosion. This needs to be addressed.
Just apply your chosen aluminum restorer as directed. This should remove the buildup of oxidation on the aluminum, which is where the corrosion begins. Removing the oxidation will also restore some of the aluminum's lost shine.
There are restorers combined with cleaners or even polish, and any of these would be fine to use as well.
Step 5: Apply aluminum polish and wax
The last step is to apply polish and wax to the aluminum. While the polish allows the aluminum to regain most of its shine, it also provides protection against extreme weather and corrosion. The wax will allow the aluminum's protective coating to last longer, so you won't have to polish again too soon.
Just try to be thorough in applying both the polish and wax. Use an electric polisher for faster and better results. Using both polish and wax allow you to keep corrosion levels under control and prevent pitting.
Finish this final step and you're done.
What is Pitting?
Pitting refers to cavities or "pits" that appear on the surface of aluminum. This is the result of corrosion damage when aluminum boats are exposed to both fresh and saltwater.
More severe corrosion results in deeper pitting, which is why it is important to address corrosion and pitting early. Years of neglect can result in aluminum that is structurally weakened and can no longer be used.
The appearance of pitting can be easy to overlook, since it initially appears as tiny spots that do not resemble pits at all. This is why corrosion should be addressed as soon as signs of oxidation occur.
Better yet, prevent oxidation from building up at all and spare your boat from any pitting.
Additional Information
1. Wet Sanding
The problem with sanding is how dusty it gets, especially when having to work on larger areas. The buildup on sandpaper is also a problem. However, these problems only apply to dry sanding.
Wet sanding involves using wet sandpaper as regular sandpaper cannot be used wet. Wet the sandpaper with a mixture of water and very little dishwashing liquid, an amount small enough not to damage aluminum.
Proceed with sanding using the same method as step 2 but with wet sandpaper instead. The result should be a more controlled abrasion and a less messy sanding process.
2. Using tools
Using power washers and power tools is recommended for this project such as when cleaning pitted aluminum and buffing. It takes a lot of time and effort to polish pitted aluminum, and using the right tools will help you achieve results in a more efficient manner.
3. Severe pitting
Depending on how long aluminum was left exposed to corrosion, the severity of pitting changes. More severe pitting can result in deeper pitting that may not be removed with sanding. In such cases, it may no longer be an option to restore the aluminum surface.
In some cases where a smooth appearance is not as important, sealing the pitting is enough. For these situations, applying a rivet and sealant does the job.
For boat hulls, however, it's important to have a smooth surface in order to properly apply protective coats and such. If pitting is too severe, fillings can be used instead. Using a filler such as Bondo will allow the surface to be smooth.
Do consider carefully if the aluminum is still structurally sound. Despite its appearance, corroded aluminum may have become weakened and should be replaced.
Conclusion
Dealing with pitting corrosion in aluminum boats can be a complicated affair. We hope this short guide could offer some guidance on how you as a boat owner can eliminate such an eyesore on your boat.
If you found this guide on how to remove pitting from aluminum boats helpful, share it with others as well. We'd love to hear about your thoughts and experiences, so please leave your comments below.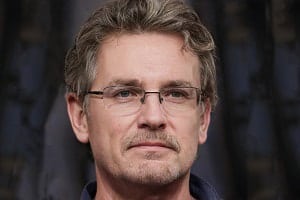 "I am James Harvey – founder of Boating Basics Online. It is established with the drive to help out first-time boaters, which are those desiring to explore their way through the water. So if you are new to boating, start from here with me. "