Boat registration is required when boating in public waterways within New York state. But do you know how to register a boat in NY without papers?
Boat registration is done at the Department of Motor Vehicles by filling out and submitting an application form along with the necessary documentary requirements.
However, determining which files are needed can be complicated. Let's take a closer look at the registration process along with the finer specifics of the major registration requirements.
Keep reading to learn more.
What You Need For NYS Boat Registration
Boat Registration/Title Application (MV-82B)
Proof of Ownership or Origin
Bill of Sale
Sales Tax Clearance Form
Proof of Identity
Receipts for all boat materials (only for home-built boats)
Boat Registration Process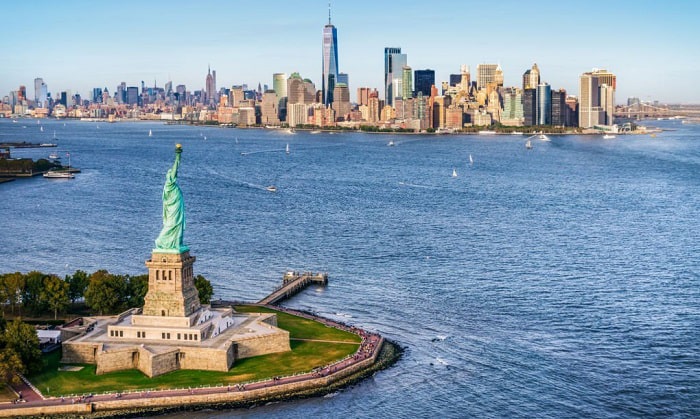 Registering a boat does not involve many steps, but it can be a complicated process because of the numerous requirements involved. If your boat does not have any papers, this creates a complicated situation because a boat without papers is not easily registered in New York State.
We can break down the whole process to register a boat in NY with no papers into four sections.
Determine if your boat needs to be registered
In New York State, boat registration is handled by the Department of Motor Vehicles (DMV), and not all boats are required to be registered. Only boats that are driven by motor regardless of type (full, partial, or hybrid) are required to be registered. These boats should also be at least 14 feet in length and manufactured in 1987 or later.
There are exceptions as well; lifeboats, racing watercraft for competition, and out-of-state registered boats used in NY for less than 90 days don't need registration. Commercial boats with foreign or US documentation are also not covered by the DMV.
The DMV has a hotline for inquiries about whether a boat needs to be registered or not at (518)486-9786.
Prepare the requirements and documentation
Obtain the application form for Boat Registration or Title Application from the DMV and fill it out. This document also contains the list of requirements and a classification guide for boats. All official documents and certifications must be the original copy to be accepted.
Identification for both you and the previous owner is also required, along with a Sales Tax Clearance form. A bill of sale is also needed, but it must be accompanied by proof of origin, which can be a manufacturer's certificate or a previous title.
Having your boat registered out of state is one option, and doing so will allow you to have the necessary proof of ownership required by the NY DMV. This is especially sensible if the boat is coming from somewhere out of New York in the first place.
An example of an out-of-state document that may serve as proof of ownership is an ownership registration from Vermont, though a bill of sale is still required and the boat must not be older than 15 years.
Additional requirements for home-built boats
If your boat does not have papers because it was home built, there is more for you to do. All boats need to have a Hull Identification Number to be registered with the DMV.
A home-built boat will not have this HIN, and it will need to be applied for at a different agency, the New York State Parks Recreation and Historic Preservation.
You will need to submit an application form for a HIN along with photos of your boat. You also need to prepare all receipts related to all purchases of materials used for the boat.
An inspector will visit your boat, and the receipts may be necessary for both the inspection and for registering a boat with no title at the NY DMV.
You can register your boat at the DMV only after the HIN has been issued.
Submit documents and application form
After gathering all the requirements, all that's left is to submit them along with the filled-out application form and a fee. Boat registration needs to be renewed every 3 years, but the registration renewal process is a much simpler affair.
Additional Helpful Information
1. Does boat registration vary between different states?
Yes, boat registration varies between states. All states have some sort of registration for boats, but not all states have boats registered at the DMV. Issuance of a boat title is also not used in every state as some states only provide a registration certificate, though any state-issued certificate is recognized in NYS.
2. Is a bill of sale not sufficient proof of origin for a boat in all US states?
A bill of sale is required if the boat was purchased in a private sale, but it is not enough proof on its own in the State of New York. It needs to be accompanied by actual proof of origin such as a boat registration from the previous owner along with one of their IDs.
A bill of sale may be sufficient as proof of origin for a boat in some states, but what you get is not a boat title but an alternative certification instead. Florida and Vermont are states where such alternative certificates are available.
3. Can a US Coast Guard-issued document be used as proof of ownership?
Yes, a USCG Certificate of Documentation that is transferred to you by the previous owner may serve as proof of ownership should the boat have one.
4. How do you register a trailer without a title in NY?
The DMV also handles trailer registrations in NY. The process to register a trailer without title in NY is mostly the same as a boat, and people are usually able to register a boat and its trailer together. The biggest difference is that you need the Vehicle Identification Number (VIN) of a trailer instead of the HIN.
Conclusion
Now you know all about how to register a boat in NY without papers. You're familiar with the DMV and the necessary documents required to have your boat registered, along with what to do if your boat does not have papers because they were lost or the boat was home-built.
It's important to properly register boat without title, so make sure to spread the word to other boaters you know. Please drop your comments and suggestions below as well.
Remember to boat safely.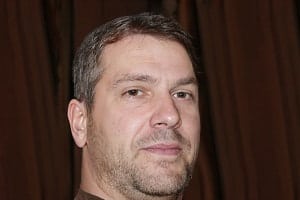 "My intention from the first day establishing Boating Basics Online is to provide as much help as possible for boaters who want to experience a first safe and convenient trip. So feel free to join us and share your beautiful journeys to the sea!"