The U.S. Coast Guard Recreational Boating Statistics reports 517 accidents with 33 deaths and 184 injuries due to a boat failure. But which of the following options is recommended for the general maintenance of your boat to avoid accidents?
You must perform proper maintenance for the boat's engine, hull, electrical systems, plumbing and HVAC, canvass, and other parts. Engine maintenance is the most crucial. You must conduct an annual maintenance program to ensure safe boating.
Maintenance Recommendations
Below is the list of things that will help you effectively maintain your boat. Each statement regarding vessel maintenance can be broad but should provide you with basic guides.
1. Engine Maintenance
A mechanical failure due to a lack of boat engine maintenance can lead to accidents and injuries.
Boating enthusiasts suggest conducting boat engine maintenance after 100 hours of use annually.
Take a look at the outboard maintenance checklist below:
Start and test the engine's operating temperature
Ensure the propeller is not damaged
Check for oil leaks
Check oil levels
Check other critical parts, such as spark plugs, belts, fittings, etc.
2. Hull Maintenance
If your boat has an aluminum hull, check for oxidation issues. If you notice white powder spots, sand it with a fine-grit sandpaper.
If your boat has a fiberglass hull, clean the hull from oil and algae.
Ensure all fittings are in good condition.
3. Electrical System Maintenance
Check the condition of your battery, replace it if you notice it has drained
Check all points of connections
Check for leaks around the terminals
Check for any wiring damage
4. Pump and HVAC Maintenance
Check water tank level
Examine the drain and remove clogs
Clean the air filters
Check the pump and its components e.g. the impeller and condenser
5. Canvass and Upholstery Maintenance
Clean the canvass and upholstery from molds and mildew
Re-waterproof upholstery if necessary
Basic Pre-departure Checklist
Aside from the annual boat maintenance, there are also general maintenance and checklist that you need to do. Preparing a boat before going out on a trip is a must.
Take a look at the list below. Each statement regarding a pre-departure checklist can be generic but should give you an idea of how to prepare for boating.
Check the boat's condition. Ensure that the boat's hull is clear from damage. Also, ensure that the boat's engine and its components are functioning properly.
Check the engine oil level boat has, the battery condition, and the rest of the electrical system.
Check the weather forecast to ensure safe boating. You must not get caught off-guard by bad weather because of failure to check the weather condition.
Prepare all the essentials for boating, including a first aid kit, fire extinguisher, life jackets, tools, and spare parts.
Load all essentials and equipment into the boat. Keep the weight evenly distributed. You must do this before you approach the launch area to avoid unnecessary delays.
Frequently Asked Questions
What is boat maintenance?
Boat maintenance generally involves cleaning your boat and ensuring that all its mechanical systems and components are functioning. Proper maintenance of a vessel helps prolong its life and keeps you and your family safe.
Which of the following is a proper boat launch etiquette?
The proper way to launch your boat is to prepare everything away from the launch area. Preparation involves loading the boating essentials ahead of time so that all you do when you approach the launch area is release the boat.
Conclusion
There you have it! The information you read should guide you if you wonder which of the following options is recommended for the general maintenance of your boat.
Generally, you can do seasonal maintenance, especially before going on a trip. This maintenance ensures that the boat is in good shape before you take it out. Annual maintenance is also a must because this allows you to replace bad components and repair damages regularly.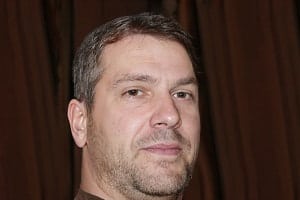 "My intention from the first day establishing Boating Basics Online is to provide as much help as possible for boaters who want to experience a first safe and convenient trip. So feel free to join us and share your beautiful journeys to the sea!"