While navigating through the many arguments presented in the outboard vs sterndrive discussion, I've come up with the following summary.
While sterndrives leave more room in the boat, there's really no comparing to the amount of space you save with an outboard motor since it's installed on the transom.
Many boaters prefer convenience in maintaining their boats season after season. You tend to enjoy most of that from an outboard compared to a sterndrive. It's also more efficient in most cases.
Power-wise, you can expect more from a singe sterndrive setup than a single outboard one. The unrivaled aesthetics are another plus.
You can freely trim your boat in both, but you typically can't trim an I/O up as far as an outboard.
For a more complete overview of why outboards and sterndrives may or may not be the best motor for you, read on.
The Usual Quibbles Of Boaters On Sterndrives
Now, you may be thinking, "Isn't your heading blatantly biased?" Well, outboard motors are gaining unprecedented traction among the cruising brands and boating industry as a whole for a good reason. Comparing the three main motor systems, outboards have the least amount of cons, for one.
Sterndrives are a pain to maintain, especially if you're using it frequently in saltwater. This is coming from my personal experience and a few of my other fishing buddies'. Some of them even think it's best to ban sterndrives in Florida!
Aside from that, these are the other qualms:
Boat owners tend to pay more in maintenance costs.
The motor, since it's installed in the boat's interior, may have parts that are hard to reach when maintaining. The best examples are spark plugs and starters. Moreover, it's tough to replace manifolds because of the lack of working space in the first place.
You can trim with sterndrives, but that's not the case in some setups, and it's often limited.
The Biggest Reasons Why Sterndrives Can Stand On Their Own
The battle between sterndrive vs outboard is far from being an overwhelming victory for the latter. I've met boat owners who can be considered as "sterndrive purists" because they simply can't do without these advantages:
Sleek, eye-candy vessels, along with the spectacular on-board views they can provide, are usually only achievable if they incorporate sterndrive engines.
The ample room you get just aft of the helm always accommodate the best seats in the house. Being a boat owner myself, I can't help envy the full-beam swim platforms and sun pads I've enjoyed on one of my friends' vessels.
If you like to swim a lot while boating, sterndrive boats provide the easiest access to the water.
Dual prop single I/Os give significant speed boosts while on plane.
Though this remains debatable, I and a lot of other boaters find inboard/outboard engines to be better suited in handling rougher than normal waters. I get deeper drafts in my vessels, in short.
This video dealing with inboard vs outboard vs sterndrive supports most of these claims as well. If you're considering all the motor types available, I highly suggest you take the time to watch it.
Why Outboards Are Quick To Outshine The Competition
At best, it's mostly about the practical perks. If you're the type of sailor who can't get enough reliability and convenience from your boat every season, outboards are arguably your safest choice.
Look no further than these advantages to know why it's not hard to label them as a clear winner in the outboard motor vs sterndrive battle, especially if you have a more pragmatic philosophy in boat ownership.
The motor is easily accessible and thus, can be maintained smoothly, even if you frequent saltwater environments.
Maintenance costs remain relatively low compared to other motors.
They're more amenable to winterization and can easily run if the need arises.
They tend to be more fuel efficient than sterndrives.
The later models I've tried are noticeably quieter than their earlier counterparts.
The portability of the motors mean you can transfer them to any suitable vessel should it need extra propulsion help or servicing.
Boat motor manufacturers and cruising brands are following this trend of creating more powerful outboard motors that will accommodate larger vessels. That alone should give you an inkling about how most boat owners view (and value) outboards as a whole.
What Are The Most Glaring Downsides Of An Outboard Motor?
It looks and feels completely exposed. Unlike an inboard or a sterndrive, the standard 4-stroke outboard motor is far more likely to be subject to undesirable effects, both nature- and human-caused. For one, I've had one friend who had hers stolen when she cruised the Caribbean a couple of years ago.
Another is that while I said that they earn a checkmark in fuel efficiency, they're not exactly as efficient as some inboard boats I regularly drive. Diesel engines specifically go the extra mile in that regard (pun not intended).
The position of the motor essentially blocks access to the water from the stern side.
These are the only major cons I can think of that outboards have that may impact your final decision as to what boat engine to use and, in turn, master in the long run.
Conclusion
Even with the more balanced take on the sterndrive vs outboard debate, I'm inclined to agree with most boaters that outboards are generally the way to go if you want the most convenience.
I'm not saying you should cross out sterndrives altogether since they have their unique perks. It's just that, once you pit it against the popular and obviously more innovative option, it can be quickly overshadowed.n
Read more: Reasons why outboard motors so expensive?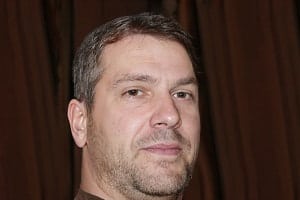 "My intention from the first day establishing Boating Basics Online is to provide as much help as possible for boaters who want to experience a first safe and convenient trip. So feel free to join us and share your beautiful journeys to the sea!"