Whether it's for replacements or new installation, you have to be thorough on how to measure a boat steering cable. It's inevitable as the boat ages and the steering system is exposed to wear and tear of regular use.
There are hot-stamped numbers found on the cable jacketing, and they can help you measure the steering cable correctly. However, this only works when you use the same type and brand of cable.
Experts say that it's more cost-effective to have a new steering kit. But measurement will have a formulation, which this article will show you. Continue reading the best way to measure a boat steering cable below.
Ways To Measure Steering Cable
The first thing that you have to check is the markings on its plastic coating. You will be able to gain information regarding the size and type of steering cable for a boat. Some cables are measured in feet and others in meters.
You may have heard or known of the engine tilt tube system as it's the standard type. On the other hand, you may also be familiar with the steering problems, like turning into another direction with ease, becoming stiff, stopping, or locking up.
Complete loss of steering can also happen. Thus, it's important to have regular maintenance and inspection. Replacement will one day be necessary. Here's a guide for Teleflex steering cable measurement:
New Installations or No Previous Cables
Be particular of these parts that you need to measure:
A = Wheel's centerline to gunwale or deck (route goes downward)
B = Dash to the transom
C = Starts with gunwale and along the centerline of cable connection on the centered tiller
When the installation is done through the engine tilt tube, you must add A, B, C, and 6 inches. You may need to round it off to the next foot. If cables are mounted to transom, springer, or splash well, add all the measured parts and deduct 6 inches. Then, you need to round to the next foot.
Replacement Steering Cable
You have to look for a part number embossed on the plastic jacket of your old cable. But you can begin measuring the following after removing the old cable.
Measure the plastic cable jacket of the previous cable in inches, then add 18 inches. The final result should be rounded to the next foot.
Rack Steering Cable Replacement
The first step is the same with a rotary cable, but you have to add 30 inches. Also, you have to round the final sum into the succeeding foot.
JBS Jet Boat Cable Replacement
In this part, you have to measure the cable from end to end. You need to round to the following foot if required for a single foot. This measurement applies to small jets.
Wrapping Up The Measurement Of The Boat Steering Cable
There's no need to worry about how to measure a boat steering cable. The ways are simple and uncomplicated. Everyone can easily follow the steps, and you only need to be attentive with the numbers. You may write them down to not forget them.
Measurement of steering cable is both essential for new installation and replacement. Keep an eye on this boat part because it can cause some issues if not attended to.
Read more: How to measure a boat?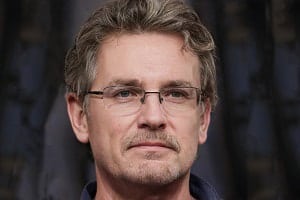 "I am James Harvey – founder of Boating Basics Online. It is established with the drive to help out first-time boaters, which are those desiring to explore their way through the water. So if you are new to boating, start from here with me. "