Boaters would agree that the deck is one of the most important parts of a boat. It's where you stay when docking your boat. The best marine LED spreader lights can light up the whole deck so you can work safely and easier. If you wonder how to get them, here are some important points to take note of so you can have a worthy purchase.
Brightness and Angle of Illumination
The brightness of marine spreader lights is what every buyer looks for. It's based on the light output that can be measured by lumens. A thousand or more lumens are what you can depend on. The number of LED bulbs inside the light also makes a difference in the brightness.
Some spreader lights include reflector cups, which are usually made of shiny aluminum. These cups maximize the brightness and make the light bounce. However, check out for the right brightness as excessive light can be blinding. The light angle is important too, and it should be around 50 to 170 degrees.
If you want a floodlight, you have to find a light that has a wider beam as this means wide coverage. Opt for something with a narrow beam if you would like to have a spotlight.
When boat spreader lights are versatile, they can be found in various applications. Some are even added on the off-road vehicles. This description also means that there are different mounting options. Some have a movable design as the bracket can be moved up and down for the beam direction that you prefer.
Waterproofing and Durability
Waterproofing is essential for marine lights as they are exposed to a harsh marine environment. IP67 or IP68 ratings are expected to block water from getting into the lights. This matter has something to do with the casing's durability. The lights should be protected from corrosion, rust, discoloration, and other kinds of damages. Some go through salt spray testing to ensure durability and a long lifespan.
Trouble-free Installation
Who doesn't want to skip the separate purchase of necessary hardware? A complete set LED spreader light means convenience as you don't need to search for what you need to finish the installation. Apart from not spending more money, you can save time and effort if the light fits into your existing light mount.
These features are found in the following items. Pros and cons are also laid out so you can choose the one that's best for you.
---
EXZEIT LED Boat Lights
Durable
One-year warranty
Enhances visibility
---
WFPOWER 2Pcs Boat Light
Waterproof and dust-proof
Very bright and clean-looking
Suitable in various applications
---
Exzeit Waterproof LED Boat Lights
Cuts through the water
Broad-distributed light beam
Can commit to long-term service
---
Top 7 Marine LED Spreader Light Reviews
1. EXZEIT Waterproof LED Boat Lights
These are the most suitable LED spreader lights for me as they guide me with the entire docking process. I have them on my pontoon and fishing boat. Since they have a universal fit, you can add them to any other vessel. Others use these even for tractor cabs and heavy-duty vehicles. You may also see them in construction sites, camping, and emergency use.
I'm fascinated that they're super bright for enhancing visibility when I go night fishing and hunting. Based on their abilities, spearfishing at night is productive. It's not surprising as they cover 120 degrees of illumination. LED lights are the superior choice because they draw less energy.
In terms of durability, these are also spectacular due to the aluminum alloy housing. The material promises sturdiness, which liberates me from worrying about rust and corrosion. Hence, these lights have shown robustness against the harsh marine environment as well as bad weather conditions. Even a saltwater environment can't weaken them.
Their durability is proven by a one-year replacement warranty. But I think I do not need it as they've shown greatness in both brightness and sturdiness. The installation didn't give me a hard time as I was able to complete it in five minutes.
I just put an extra effort into replacing the U-shaped mounting bracket that's only powder-coated or painted. I bought a mounting plate that can be taken off so I can get the most out of its brightness.
What We Like
Has universal fit so it's on various kinds of vessel and vehicles
Enhances visibility with 120 degrees illumination
Durable because of aluminum alloy housing
Can withstand rust, corrosion, saltwater environment, and bad weather conditions
Has one-year replacement warranty
What We Don't Like
Better to replace the powder-coated or painted U-shaped spreader light mounting bracket
Aside from lighting my deck, this pair of LED lights makes docking a piece of cake. Night activities in the water are done safely and successfully. Therefore, I salute the amazing brightness from these lights!
2. WFPOWER 2Pcs Boat Light
I don't want to waste my money on incandescent lights that burst after a short while. The awesome description convinced me to buy these lights and to my delight, it's not just a bluff. I can say it's worth every penny. First and foremost, they're very bright and docking at night is no longer a struggle. The brightness is clean-looking and nice. I wish I had bought them earlier to avoid spending so much money.
I also place a pair of these lights on my fishing tower. One faces downward and the other is in the straight position for projecting the illumination to the front. I was fascinated that my neighbor who's in a rescue team also uses WFPOWER lights in the boats at work. In effect, they are suitable for various applications. Besides vehicles, they're used in heavy equipment, military, mining, and more.
These LED spreader lights for boats have a sturdy construction that makes them last for years. I understand why there's an ample amount of light because of the reflector cups. Finding their abilities the most favorable since they are waterproof, anti-corrosion, rust-proof, and dust-proof. Even though they are surrounded by salt air most of the time, these lights are bare of corrosion.
The challenging part in having these lights is the installation, especially for those who have big hands. The washers and nuts may be too tiny for some but I have some techniques to ease things out. I hold those hardware parts for the slot while adding the bolts.
There's no more difficulty after the brackets are done as the wire attachment is smooth sailing. Anyway, all the necessary hardware parts come with every purchase. Another good point is that the flush mount design is universal.
What We Like
The light is very bright, nice, and clean-looking
Suitable in various applications
Have a sturdy construction that can last for years
Waterproof, anti-corrosion, rust-proof, and dust-proof
Remains tough even surrounded by salt air
Has universal flush mount design
What We Don't Like
The bolts and washers are too tiny for those who have big hands
I'm content with the brightness of these lights, which are mounted to all of my boat's decks. Despite my bad experience with boat lights in the past, this item has made it all up to me.
3. Exzeit Waterproof LED Boat Lights
I feel lucky in finding this pair of LED lights. They're better than what I had before. The previous spreader lights were so bright in the center while the outer part was dim. As you can imagine, it was unpleasant. I can't help but admire these LED boat spreader lights as the flood is evenly distributed.
This is also the perfect example of a floodlight because it can illuminate almost all areas where you mount it. The broad beam light seems impossible! It's a great aid during docking and going fishing or hunting at night. When the crack of dawn comes, it's also helpful to see things around me while crossing the waters. It can even cut through the water to show you trees or stumps and other obstructions along the way.
The housing of these LED lights is terrific as well. It's the reason why it can commit to long-term service. I'm not pestered by rust or corrosion as it's not easily damaged. Amazingly, it remains tough against the harsh environment. Since I have used it many times, I can testify to the authenticity of its waterproof ability. Hence, it's for marine use without a doubt.
I'm happy that I don't have to spend time looking for the necessary hardware. There are stainless steel mounting parts that came with the package. However, your patience will be tested when using the wrench on the bolts. I got it done after several minutes. This could have been avoided if there's more clearance on the cooling fins.
What We Like
Has evenly, a broad distributed light beam
A perfect example of floodlight as it illuminates all areas
Cuts through the water to let you see things under it
Can commit to long-term service
Waterproof and tough in facing a harsh environment
Includes stainless steel mounting parts
What We Don't Like
Need more time when working on bolts using a wrench
It's worth every penny as there's broad illumination that's equally distributed. There's a hundred percent satisfaction when purchasing this item.
4. Lumitec Caprera2 LED Spreader and Deck Flood Lights
I knew that these Lumitec spreader lights were of high quality from the moment I laid my eyes on them. I chose them to replace a light from the same company that lasted for a decade. They're functional as they're super bright with even and wide coverage.
They are dual-colored, delivering blue and white lights. I like how I can easily control the dimming mode. Just a quick flip of the switch and I can put them in a dimmed state. Not flipping the switch quickly will lead you to max lumen setting.
I have them on my 20-feet center console and they shine like the ability of two halogen bulbs. They are compact and work as T top spreader lights. I mounted them on the aft and forward sections. Installation is pretty simple and you can accomplish it in no time.
You'll be impressed to see the illumination, which is similar to having headlights. Nevertheless, they are gentle to the eyes and you won't be distracted by the brightness. That's why they make night fishing productive. But if you want to have daylight illumination, you need to mount more than one light.
Two thumbs up for the construction! I can't complain about anything. With continuous use, I attest that they can withstand the saltwater environment and other rigorous ones. Thanks to the aluminum housing that receives an IP67 waterproof rating! Because they are well-built, there's no need to wonder why there is a 3-year warranty.
What We Like
Functional and super bright with even, wide coverage
Dual colored and can switch to light output and dim mode
Pretty simple installation
Compact with the brightness that is gentle to the eyes
Withstands salt water and rigorous environments
Has IP67 waterproof rating and 3-year warranty
What We Don't Like
Need to use more than one light to create a daylight illumination
I'm satisfied with the brightness. I'm also happy with their robust construction as they are not moved even with long exposure to saltwater and rigorous surroundings.
5. Wave One Marine Dual Color LED Spreader Light
This is my favorite boat light so far. Why not? I'm amazed by its ability to give off white light and change into a soft blue hue. But I must say that I like the blue light the most. It depends on your preference as the white light is perfect too because you can't see any yellowing. Although it has a dual function, it draws out less energy and doesn't overheat.
Another thing that made me happy about this product is its price. It has a brightness similar to its expensive counterparts. Expect a floodlight on your deck that aids the dock effectively. In my case, I use it as spreader lights for T top, and there are two lights behind the tower.
Moreover, it has a high waterproof rating and it's for real based on my observations. It's even submersible but I choose to mount it in my boat. Due to its high quality, it can last for a long time. I'm a witness to how it survives saltwater and UV rays. There are other essential parts included when purchasing this light. They are stainless steel hardware and hex wrench you can use for adjustments.
I admire the easy retrofit installation of this spreader light. There are only two wires that you need to deal with. If everything is done as effortlessly as this, life is less complicated. I've only noticed that there's sometimes a delay when switching the light color. Nonetheless, it's only a matter of seconds that won't turn you impatient.
What We Like
Can give off white and blue lights
Draws less energy and doesn't overheat
With the brightness of a floodlight
Has a high waterproof rating
Can survive salt water and UV rays
Easy retrofit installation with free hardware and hex wrench
What We Don't Like
Delay when switching of light color in a matter of seconds
The dual color of this light is the feature that makes it stand out among the rest. It doesn't only help you see things in the dark but also creates a nice vibe and ambiance in your vessel.
6. KAWELL K5-5118 Slim LED Work Light Bar
The supreme brightness coming from this marine LED light bar is impressive. I was in awe to see its visibility even on sunny days. Apart from brightness, I like the color temperature as well. The LED effects are blended with some warmth. Once you mount it high, the light floods in a broad scope and even distribution.
The lens surface causes the great light transmission that's enhanced by the deep reflector cup. You may see this light bar in numerous vehicles but it's suitable as sailboat spreader lights too. While it holds up against the abuse of off-road riding and some highway riding, it can also live through the harshness of marine use and bad weather. Thanks to its aluminum alloy casing!
Due to the casing, this light becomes waterproof, quake-proof, and dust-proof. Furthermore, I don't overthink about corrosion and rust. These are the reasons that allow it to last for years. It's indeed durable and strong because it's supported by a one-year warranty and a 2-month service refund.
With its wonderful abilities, it can take the roles of a reverse light, back-up light, running light, garden light, auxiliary lamp, and more.
I just drilled a single hole to mount the bracket and ran the wires to connect with the power source. Installation is pretty straightforward with some additional work. Before I completely install it, I need to line up the nuts and screws. To do so, I manipulated the rectangular recess found in the housing.
What We Like
Has supreme brightness that's even visible on sunny days
Light has a broad scope and even distribution
Lives through the harshness of marine use and bad weather
Waterproof, quake-proof, dust-proof and anti-corrosive
Durable with a one-year warranty and 2-month service refund
In various applications
What We Don't Like
Extra work to line up the nuts and screws
The brightness from this light is terrific! So, you don't have to be reluctant in using it as sailboat or yacht spreader lights. It's solid for marine use to ensure you that it will last for years.
7. Jiawill Dual Color Marine LED Spreader
I've tried several mountable marine lights and salt spreader lights but I'm only pleased with this product. It has the features that I need to sustain visibility on my deck. Since it's LED, it appears very bright but consumes less energy. Even with frequent sailing, no issues have bothered me. I have two lights in my boat and they serve well as docking lights.
There are color combination options, such as blue and white as well as blue and red. Naturally, you'll get two lights in a single purchase but both of them can start working after one-time installation. Despite color variations, all of them are super bright as there are six pieces of LED. I get sufficient light from it because of the 60-degree beam that is the same as boat flood lights.
The entire construction of this spreader light is outstanding. The aluminum alloy housing can stay tough even exposed to bad weather conditions and the marine environment. Even the stainless steel mounting brackets are superb. They're not just the painted steel that corrodes and flakes off after using them a few times.
Based on the quality parts, installation is not demanding. I can say that it's just a typical process that doesn't require a lot of work. Even though there are no supplementary parts, I can still obtain a firm and functioning result. Also, I don't have to work on a couple of components and several connections. However, there may be some RF noise after installation.
What We Like
Very bright but consumes less energy with a 60-degree beam
No issues arise despite frequent use
Has two color combinations to choose from
Has outstanding construction
Stays tough even exposed to bad weather conditions and marine environment
Not demanding installation with quality parts
What We Don't Like
Some RF noise after installation
Wonderfully, this pair of spreader lights don't give me problems since installation. They work as great docking lights and I won't look for a better one. Moreover, they remain strong in the marine environment.
Factors To Consider When Choosing Marine LED Spreader Lights
You'll see different LED spreader lights if you look for them in stores. Many of them bear unique features, shapes, sizes, and functions. You may fail to tell their uniqueness when you only look at the appearance. To improve your perception regarding this marine item, get to know the following types:
Deck light or halogen spreader
Spreader light or octane LED tower
LED mini lightbar
Deck light or deck spreader
Vertical rail mount
Horizontal rail mount
Marine LED flood lights and spreader lights
Adjustable or fixed LED spreader lights for boats
Benefits of using LED spreader lights
LED spreader lights are mainly practical, useful, and beneficial. Every user would be happier to know the other perks from using them.
They're energy-efficient as they consume less energy than other types of lights.
Since they're versatile, you can find them in outdoor and indoor use. In addition, they're suitable for water vessels and vehicles.
Installation of spreader lights is easy.
They can deliver an ample amount of light which is essential to any purpose. Using them is one way of preventing collisions and accidents.
They are items that are used conveniently and safely even at night.
Generally, they're made of durable and solid housing with nice heat dissipation. This is for long-term usage.
There's no need for bulb replacement from time to time due to their long life span. Initially, you may think they're expensive. But if you calculate the price with the length of service, you'll find out that they're economical.
Some drawbacks:
Installation of spreader lights is not the same all the time. Various models and brands come with a specific design. So, installing some of them can be tricky.
Bright or dim lights can cause eye fatigue. It's all in your hands if you allow this adverse effect or not because it will only happen if you look at the lights directly for a long time.
How Do I Install Marine LED Spreader Lights
Determine the height distance by holding the light to the bar.
Then, remove the batteries when you dry run the wires. This is a step before cutting them and you must leave 12 inches for each edge. Make sure to use marine wires to curtail corrosion and saltwater switches.
When mounting the bracket, do it with a metal drill bit. You're free to do it horizontally or vertically and just make sure that you securely tighten it. Next, you can run the wires from the light to the power source. This part also includes linking and switching on the edges of the LED light wires.
To ensure that moisture can't get into the lights, you have to use heat shrink connectors. These can be easily found in marine shops or online stores.
When you're done connecting the wires, link the battery to the light with utmost care before you try on the switch. You'll see the light burn if the polarity is correct. Once everything works as expected, you can gain the illumination that you need. However, don't look at this light directly as your eyes can be irritated or impaired.
What Is The Difference Between A Spreader Light And A Flood Light
Both spreader light and flood light are popular but there are differences between them. Floodlights are typically mounted on the console that is beside the navigation system. On the other hand, spreader lights are located at the sailboat mast. Things change in recent years and a spreader light is just installed in any part of the boat. That's why it's sometimes viewed as a flood light.
Will The Marine LED Spreader Get Hot Or Generate Heat
The notion that LEDs found in spreader lights don't generate heat is a misconception. Just like other types of light, LEDs do generate heat. When diodes release light, some of them are converted to heat.
Traditional lights produce heat through IR or infrared radiation. It's the reason why these bulbs get hot quickly. But it's different with LED lights since they can operate even with low watts. This is an implication that less heat is produced. Moreover, they will be cooler if you put them straight up or down.
When you put them sideways, you have to ensure that the operating temperature is within the normal range. Typically, 95% of energy is converted into light while 5% becomes heat in a LED light. Therefore, LEDs generate heat but not as much as other lights.
Conclusion
The best marine LED spreader lights have become renowned in the boating industry because of their low amp draw, super brightness, and extended lifespan. The durable casing delivers a robust construction that makes these lights invulnerable to the marine environment and bad weather conditions. With all these qualities, docking and other boating tasks become possible even in the dark.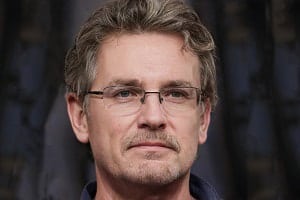 "I am James Harvey – founder of Boating Basics Online. It is established with the drive to help out first-time boaters, which are those desiring to explore their way through the water. So if you are new to boating, start from here with me. "