Don't just romanticize when settling in a sailboat because there are some things that you have to weigh in. It's an unconventional lifestyle that necessitates the ability to adapt to changes, make preparation, and commit to organization.
Before getting on board for good, you need to gather information on how to live on a sail boat full time. You have to think of the essentials, comfort, daily life, connectivity, safety, and security.
You also have to adjust to a new home as you learn your balance and do stuff inside a sailboat. The following part discusses important things regarding this topic.
Are You Ready For A Full-Pledged Life In A Sailboat
Living in a sailboat full time is not for everyone. Thus, you have to ask yourself if you're ready for a frugal lifestyle and carrying out daily maintenance. If you're someone who truly loves water and natural elements, there's no doubt you'll be joyful about it.
Sailboats are the best choice if you wish to travel and not just stay in the same location. But first, some things should be a part of your decision, and they are as follow:
1. Choosing the Location
Your job can interfere with your decision. But you can always find the right choice to give way to it. You'll find areas with reasonable proximity to water. As an example, the city canal barge is popular in the UK as sailors can take advantage of boat living options. Don't forget to check on the availability as well as the cost of the docking stations.
2. What People You Live Have to Say
Your partner or family has something to say about living in a sailboat. Those people will choose to live with you, so they have to agree with it. They should also be willing to limit things that are taken on board.
It's tricky to bring small kids and even the bigger ones in a sailboat. They may struggle to live in it.
Important Things To Deliberate When Living On A Sailboat Full Time
1. The Essentials
You may leave your 2,000 square foot house for a 40-foot boat. When it happens, expect that cupboards are fewer, closets are smaller, and you won't have as much space as before. To make the most of the available space, devote some time to de-clutter.
You can begin decluttering kitchen tools, clothing, and mementos. You may keep your business attire in your office and winter clothes in off-boat storage. Also, make sure that the boat's interior is dry and warm with plenty of ventilation to avoid condensation and mildew, which will require you of a new set of tools and cleaners.
Another thing that you have to look at is connectivity. You may need marina Wi-Fi for TV and high-speed internet. This connection will keep you posted with work, family, friends, and entertainment.
Some skills are needed to keep your boat spic and span. You must know that sailboat maintenance can be more demanding than a house when it comes to frequency and distinction.
Basic electrical, plumbing, and mechanical skills are essential because systems inside a boat are less reliable than a house. Some opt for a contractor to fix issues as they can't manage it by themselves.
2. Cost of Living
Don't assume that you can save from living on a boat. You can estimate and make a budget with these expenses:
Boat insurance
Boat mortgage payment
Food and water
Gas
Slip fees
Waste management
Just like with everything, expenses can be managed well when you stick with the budget. Insurance to live aboard boats can be as expensive as home insurance. It depends on the vessel's size and value.
You can pay less on property taxes and electricity as you don't need to heat, light, or cool an ample space. Moreover, you can save some bucks on waste management, water, and gas.
What you would likely spend more money on is the maintenance. Labor and marine parts cost 20% higher than the household equivalent. When you work on something in your boat and you have a job at the same time, you don't get paid for the hours that you spend on the task.
3. Safety and Security
In regards to this matter, it includes the decision of whether to let dogs, kids, and strangers in your sailboat. Be wise with your judgment; will it be okay to have them around? Installation of CO2 and smoke alarms, as well as propane sniffers, is important for onboard safety and security. You can also get an alarm that can detect CO2 and smoke at the same time.
Fire extinguishers should also be on board in case of fire hazards, and you have to regularly check them. You need to keep an eye on battery levels and bilge. For the sake of safety, you must find out the answers to the following queries as well.
Is it safe to walk from the parking area to the slip even at night?
Is my care secured being stored in a 24/7 garage?
Who will give you a ring when your boat is on the list while you take a vacation?
4. Socialization and Daily Life
Don't be surprised but socialization at a marina is way better than in a neighborhood. It's because everyone helps each other so it's like a two-way street. If you wish to be by yourself, you'll end up unseen in the corner of the marina.
5. Living Life Sideways
Life on a sailboat will train you on how to tilt at least 20 degrees. You'll do it when you walk, sleep, cook, and pee. This practice is a constant act of balance. The world inside a boat seems to be sideways most of the time.
At some point, you feel like you're in a black and white movie with a room that rotates while there are people that dance on the wall and the ceiling. You may be in discomfort and frustration for the first few days.
With the help of muscle memory, adjustments will be made by your mind and body. The time will come that walking sideways is just the normal way of walking to you. You must be able to adapt to the boat's tight layout and unexpected movements.
To deal with the motion, calculated movements should be observed. Moving around the boat is sometimes similar to how astronauts behave when they walk on the moon. In this case, the rule of the sea can help you and it's by having your one hand on the ship while the other is for yourself.
This rule can be applied in every task that you make onboard. For example, I can't take two plates at a time. I needed to dedicate two rounds for it instead. You may experience being tossed in the cabin too. You may get some scrapes and bruises but they will heal later as you've learned how to walk sideways.
Final Words And Ready To Sail!
The way on how to live on a sail boat full time is akin to a rollercoaster ride. It can sometimes be scary but it's worth it after you put things in order. Since you know the important things you have to set before going on board, you're good to go. Your expectations are also set in what may happen when living on a sailboat.
It won't be hard for you to manage things in your sailboat with the right knowledge that this article has imparted to you. So, bon voyage and enjoy life at the sea!
Read more other topics about sailboat: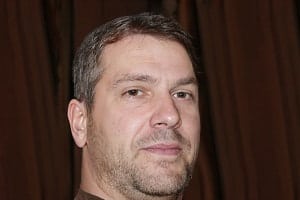 "My intention from the first day establishing Boating Basics Online is to provide as much help as possible for boaters who want to experience a first safe and convenient trip. So feel free to join us and share your beautiful journeys to the sea!"