You love anchor fishing with your trusty kayak, don't you? It doesn't really take a mind reader to know why you landed on this page. You're looking for the best kayak anchor trolley, so you can continue to bait the hook to your heart's content.
These nifty contraptions are a must not only for you to make your kayak anchoring as hassle-free as possible but to ensure your safety, too. It's a must if you're into kayak fishing and dealing with unpredictable wind, current, and tide conditions (as is literally the case in any lake, river, or ocean out there), that much is certain.
To me, the best will always be the ones that can accommodate my needs, perform smoothly every time, and work well with the anchors and kayaks I'm using. Here are three fundamental things I look at shopping for a kayak anchor trolley kit:
Reliability: How useful is the entire kit for you once it's all set and ready to go? Does it include a cleat that you can actually use in multiple ways? Many kayakers prefer a zig zag cleat because it offers better, faster locking capabilities that can be disengaged quickly. You can also tie your anchor line to it.
How fluidly does the line move with the pulley system in place? Take note that there are plenty of variations in anchor trolleys due to the sheer customizations you can do to it. Some may rely on a standard Anchor Wizard with a trolley combination, while others find their trolley systems work well with a kayak drift sock. The former is particularly convenient since you can use a kayak anchor reel with it which makes lowering and raising the anchor less of a struggle.
In short, take a look at each kit's specific performance and functionalities before deciding.
Ease of Installation: Numerous anchor trolley kits available in the market accommodate plenty of kayaks. However, there are brands like Hobie kayaks that design unique trolleys for their vessels. Most of the time, it's harder to install other trolley systems in them.
At best, you'll have to be mindful of the size of your kayak relative to the size of the rope and trim the length you don't need if necessary. Additionally, the manufacturer should, at least, include a detailed instruction manual or point you to an in-depth video tutorial on websites like YouTube.
Compatibility to Your Kayak and Purposes: Does the kit fit well with your kayak, requirements, and anchoring habits? If you intend to tackle trickier, choppier waters, you should consider heavy-duty setups as a priority. This means having extra pad eyes and bungee ropes to keep the line secure and impart the correct tension that will handle stronger pressure in such conditions while keeping your boat in place and the anchor stable.
If you like kelp fishing, Hobie kayaks and their trolley systems are a good option. However, almost any kayak will do as long as they can handle changing up-currents and down-currents inherent in such activities.
Almost all the products featured in this review meet these three essentials. Based on my relatively extensive experience with them, all of them work well when fishing in currents. I've laid all these facts out in the review section that follows.
---
H2o Kayak Canoe Anchor Trolley Kit
Solid performance overall
Great value for money
Relatively affordable
---
YakGear AK1 Deluxe Anchor Trolley Kit
Easy installation
Smooth performance
Good value for money
---
YakAttack Kayak Anchor Trolley
Smarter overall design
Reduces unneeded noise
Excellent and usable trolley line
---
Top 7 Kayak Anchor Trolley Reviews
1. H2o Kayak Canoe Anchor Trolley Kit
Considering the price and what's included in the kit, I think this anchor trolley kit for kayak delivers the best bang for my buck. It will deliver all the anchoring convenience you need without paying extra for it.
On the whole, this one's an economical kit that will fit most kayaks. There's plenty of rope to accommodate a 15-foot kayak. While it's not exactly as strong as nylon, the 8-plait polypropylene rope makes it easy to get the right tensioning done. I would have liked it if they threw in a bungee for more optimal tensioning and support, but with the price in mind, that would have been pushing it already.
Once you get it set up properly, the pulley system runs like clockwork, no friction or resistance whatsoever. I like that the zig zag cleat they incorporated feels thicker and sturdier than most. Not all kayak trolley anchor kits come with a zig zag cleat, much less one that's finer than the one included in this budget-friendly offering.
The included rings for the anchor line are just average. You can always substitute a sturdier, marine-friendly carabiner for these rings, which I did, and it's a whole lot easier to manage my anchoring with it because they can be disengaged and engaged in seconds.
Installation went smoothly. I only struggled a bit with finding the right angle for the zig zag cleat, as it's quite hard to set it flat on the sides of my Lifetime Tamarack Angler 100. I ended up using silicone to make sure it would stay in place in the ideal position on my kayak, besides using nuts and bolts, of course.
The main gripe I have about the kit as a whole is the rivets that come with it. They're not long enough for the thickness of my kayak's hull. Good thing they're not exactly that irreplaceable, and I had spare rivets when I was installing it.
What We Like
Solid performance overall
Generally easy to install
Relatively affordable
Includes superb zig zag cleat
Great value for money
What We Don't Like
Zig zag cleat may be a little hard to install on some kayaks
Rivets are close to useless
I recommend this to anyone looking for a safe option that will not burn your cash or you just like to go kayaking from time to time.
2. YakGear AK1 Deluxe Anchor Trolley Kit
I consider YakGear a reputable brand overall. This deluxe kit lives up to its name with its superb performance, ease of use, customizability, and just delivers out-of-the-box.
I rigged this on my Pelican Strike kayak, and it's one of the best kits to me if we're going to talk about overall value for money and reliability. I've had plenty of experience installing trolley kits in kayaks, and this one was as easy as pie for me. The brand even has an installation video on YouTube, which explains the installation of this particular kayak trolley system in great detail.
You just have to be mindful of where to install the included cleats and d-pads since the kit comes with self-tapping screws that have exposed points, which may end up injuring you while you're paddling. Just remember this before you drill away. Also, when tightening the nuts, be sure to keep it nice and tight but don't overdo it!
As for performance, it's smooth, to say the least. The pulleys spin with minimal to zero friction. The zig-zag cleat is a standard issue in my opinion and holds up well while the trolley line is in place and, as in most kinds of cleats like these, I can use it to tie the anchor line, too, depending on my anchor's present position.
The rope itself supports the average size of a kayak (at most 15 feet). I added a night aluminum cam jam to adjust the tension easily. I also tossed the pad eyes and rivets they gave and used stainless steel ones with marine 3/16 pop rivets instead.
Even though I prefer to use a carabiner when securing the anchor line, I did give the triangle ring a try since I've had a kayak anchor kit whose ring I found useful. The one on this kit could use an improvement, as it's not, for one, that tough. Secondly, it flexes easily in the slightest pressure, which belies its overall flimsiness.
The other thing missing in this is a bungee that will add the necessary support to keep the trolley in place (and your boat hole-free).
What We Like
Easy installation
Smooth performance
Highly customizable
Good value for money
What We Don't Like
Poor-quality triangle ring
Needs a bungee
For everything I got from this kayak anchor trolley system, I can safely say that every cent I paid for it was worth it.
3. YakAttack SG_B016LF5CI2_US Kayak Anchor Trolley
I've had this trolley for three years now, and I still consider this as one of the most well-designed kits in the market. It earns the "deluxe" label with its smart features and uncomplicated usage and installation.
You have to dive into the details to see why this trolley works so well. For one, the install instructions YakAttack provided were in-depth, highlighting the important steps you need to take to ensure smooth performance.
The rope or paracord works well with the hooked pad eyes. I've had kits where the paracord will get tangled or end up in the kayak, interfering with your paddling or fishing. This one stays put, and the rope itself feels like it can handle most anchoring jobs, though I'm not sure of the rope's material.
Another thing that gets overlooked and equally important when you're actively fishing is the
noise produced by the ring when it makes contact with the hull. That's ingeniously prevented by the ability to lock the ring beneath the Leverloc and the hooked line guides, so you don't have to worry about scaring the fish away.
Overall, this is a more smartly-designed kayak trolley system. Considering other products at the same price point, it's a clear standout based on these details.
This kit with a clamp delivers about the same convenience as using a carabiner to lock the trolley line in place. I only need to perform a split-second flip motion to lock it in place, which is pretty much the same time I take for most carabiners, so that's a major plus. Another is that it actually manages to secure a stronghold on the line, so you can have the peace of mind that your yak will stay still.
I can't think of any major downsides to report other than the screws this kit comes with. Some users have reported they tend to pull out during strong currents. Thankfully, I applied a dab of silicone on them to prevent hull leaks, and I bet that's what kept them in place over the years!
What We Like
Uncomplicated installation with detailed instruction
An excellent and usable trolley line
Reduces unneeded noise as much as possible
Smarter overall design
From what I got, I'll say this anchor trolley for kayak can beat the competition based on reliability and delivering practical advantages.
4. YYST Kayak Canoes Anchor Trolley Kit System
This incredibly low-cost kit gives you everything you need but doesn't sacrifice the quality of the materials used.
Like most, I was instantly attracted to the bargain-basement price tag of this product. This was actually one of the first trolley systems I've owned. I've since replaced most of the parts like the rope and the nylon ring, but the pulleys and pad eyes are still in place on my kayak.
Considering the price, I'm equally impressed by the number of usable stuff included in this kit. For one, I like that they threw in two extra pad eyes to help boost the setup's stability.
One other factor I instantly liked is that they actually included rivets that I was able to use. They're stainless steel, which makes them a real steal. They accommodate the thickness of the hull of most kayaks, too, and can be reinforced by a dab of silicone caulk.
The 30-foot paracord is what you'd expect from an average kit. It's not exactly as strong and stable as other trolley lines I've used. Still, it's easily manageable and moves smoothly whenever I need to adjust it. It may not be as easy on the hands as most, but it gets the job done.
Of course, the pulleys are just as important, and I like that this kit comes with stainless steel ones. They don't snag at all once you get the right tension and, of course, a bungee will help a lot in that regard. Lastly, I installed everything in 30 minutes, though the instructions could be clearer, so if you're a beginner, I suggest you use two or more rig samples as a reference.
You'll have to buy a zigzag cleat, though, if you want more adaptability and convenience when securing and adjusting the trolley rope and anchor line. The anchor cleats included here require you to tie a knot, which only eats up time and could make the kayak trolley anchor difficult to disengage.
What We Like
Comes complete with everything you need
Stainless steel nuts and rivets
Sound, beginner-friendly option
Very cheap
Great value for money
What We Don't Like
Could use a zigzag cleat
Instructions unclear
I'd say if you're new and are still trying out an anchor pulley system for kayak, get this one because it's one of the soundest systems currently available and won't cost as much as most.
5. YakAttack SG_B071K6TLPL_US Kayak Anchor Trolley
This improved version of the standard YakAttak Leverloc guarantees excellent performance and smart features. It's well worth it if you want a more heavy-duty setup in your kayak.
I've since become a firm believer in the awesome capabilities of YakAttack rigs, considering my initial experience with them, which I've already related above. I wanted to try out the HD version, so I decided to rig it to my Jackson Kayak Cuda 14.
This kayak anchor kit included stainless steel Harken pulleys, which is a crowd favorite among kayaking circles back in the day. In my opinion, the stealth pulleys that replaced them are just as smooth, if not smoother. I can adjust the line in literally seconds every time the wind changes direction.
The paracord complements the pulleys well in ensuring butter-smooth line adjustment and so that they don't end up getting all over the place. Moreover, more pad eyes mean more stability and security where it's needed. Practically, it gives the same perks as the standard kit, including the same noise mitigation perks I mentioned before.
Naturally, I capitalized on the extras provided by this HD version to boost my setup's stability. Some may think it's overkill, but if you've ever kayak fished in difficult tides and current conditions, you'll appreciate the supplementary support provided by these tools.
While I already have a good grasp of the basics of installing a kayak anchor pulley system, I still stick as much to manufacturers' instructions before doing minor modifications. This one felt lacking in that regard. I had to watch a more detailed rigging job on YouTube because I was aiming for nothing less than a heavier-duty setup in the kayak that I like to use regularly and in trickier currents.
What We Like
Delivers the same clever features as the original
Stealth pulleys offer superb line adjustment
Includes extra pad hooks and backing plates for a more secure and stable setup
Ideal for choppier waters
What We Don't Like
Instructions are unclear and not beginner-friendly
If you thought the standard kit offered by this brand was great, this canoe anchor trolley system proves you wrong with its hardier setup and sheer reliability.
6. Hobie Anchor Trolley Kit
I've tried this out mainly on a Hobie kayak, so I can't say much about its performance on other kayaks. It works smoothly the moment you give it a try.
Though I don't own it now, I've used it frequently on one of my fishing buddies' Hobie Pro Angler kayaks. I like the smooth performance on both down-currents and up-currents whenever we are out kelp fishing. We either anchor on the rocks or use a kelp anchor with it.
It's a system designed to work out of the box, and you just have to be mindful of where you position the pulleys on your kayak. The good thing is that there's no shortage of tutorials for this on YouTube. It's not hard to install in a Hobie kayak because it's designed specifically for it; although, I've found that it's the same for more popular boats like a Pro Angler.
My friend had to trim the excess rope when we were installing it. While he did use the included rings and not a carabiner, he still got a smooth line setup after all our efforts. The kit comes with a bungee cord holding the two rings in place, providing the proper amount of tension and preventing the line from slacking, which is a fairly common trolley issue.
This setup may not be as optimal as others out there. However, it does deliver every essential benefit of using an anchor trolley for kayak, not least of which is stable anchoring and fishing regardless of where the currents and wind may position your kayak. I feel its unique setup limits its customizability, and my friend agrees, too.
What We Like
Proven to perform excellently for kelp fishing
Straightforward installation
Reliable system overall
Comes with a bungee cord that provides proper line tension
This kayak anchor trolley may be unconventional compared to other systems, but I'm willing to bet almost any yak enthusiast and fisherman out there will be pleased by its no-nonsense performance.
7. Redneck Convent Kayak Anchor Trolley Kit
I like the clever design of this kit, which unlocks plenty of other applications for it besides keeping your kayak stable in moving currents.
This is marketed as a DIY kayak anchor trolley, and I think it's mostly to underline the numerous custom setups and applications you can use with it. Based on my two-year experience with it so far, that is its main strength and standout feature.
For one, I literally love that the pulleys come with their separate carabiners. This means that any end of the trolley line can be removed with ease. If I don't use the kayak, I can use one end for docking or add more security when anchored.
That's not all, though. You'll never know when a fellow kayaker may require emergency assistance in the wild. Obviously, I can also use one end of the line using a carabiner to hook it up to another yak. I feel it fits the adaptability of the other included components like the zig zag cleat, which you can tie both the anchor line and trolley line with.
Once properly installed, the trolley line itself moves back and forth without any sign of resistance. Likewise, the nylon rope itself feels more sturdy and can handle the extra force that may come from fluctuating weather and current conditions. Overall, it's a more durable system.
What is it about trolley kits and the unusable rivets that come with them? Unfortunately, this Redneck offering belongs to that list. They don't meet my kayak's hull thickness so I ended up chucking them altogether for longer, stainless steel ones.
What We Like
Highly customizable system
Can be used for numerous other applications and scenarios
Easily removable trolley line
High-quality, durable components
Includes zig zag cleat
What We Don't Like
Rivets aren't that useful
If you prefer a heavier-duty and smarter system, I highly recommend this.
Other Factors To Consider When Choosing A Kayak Anchor Trolley
Usable Components
When buying anchor trolley kits, one way for me to make sure that I get the best value for money is to actually look at whether I'll be able to use most, if not all, the components included. Can the rope handle heavier loads, like 500+ pounds, for instance? Some ropes are stronger in that they can work just as well as an anchor line.
Customizability
Trolley systems need to be able to leave room for improvement. Perhaps, you can upgrade the rivets, pad eyes, and rings with stainless steel ones? Fortunately, most products can be modified with ease.
I can just as easily replace the rings that most of these kits use with a tougher carabiner that I can swiftly clip and unclip, for example. This way, I let the trolley line deliver more than perk when I'm out kayaking, and I've already related examples of these in one of my reviews above.
The Different Types of Anchor Trolleys
There are not so much different kinds of anchor trolleys as different variations. For example, the Hobie anchor trolley kit I featured here is set up with two rings connected to a bungee, which are then attached to the two pulleys. You'll also notice that the system doesn't use a pad eye at all, so that it may be less stable than most setups.
Normally, you'll see sturdier setups where a bungee rope is connected and secured to the pad eyes at either end. In turn, one end of the bungee is attached to the pulley with the help of a carabiner. This setup makes it easier to unclip the trolley line and make adjustments, let go of the anchor during emergencies, or perform other nifty things like connecting with other kayaks using the said rope.
Another difference lies in the cleats used. A standard anchor cleat may require you to secure a stronger hold by tying the line into a knot. This is not necessary if you use a zigzag cleat since you can just run your trolley line through its zigzag pattern to lock it in place.
Benefits and Drawbacks of Using an Anchor Trolley
An anchor trolley's greatest benefit and, to me, why it's a vital part of kayak fishing is how it eases up your anchoring by allowing you to adjust your kayak position to suit the current direction. Skipping a trolley only gives you unnecessary hiccups, especially if you're well-aware of the changing current and wind conditions you'll be dealing with in the lake or river you'll be fishing in.
To me, most of the downsides of an anchor trolley stems from a less-than-optimal setup. In most cases, this means you're using the anchor ring, which makes it hard to perform quick adjustments on the anchor when the conditions change or when the anchor line is slack since you have to tie it to the ring. The same can be said when you're not using a zig zag cleat or a bungee (assuming your line and setup aren't sturdy enough).
If your trolley system uses a carabiner instead or a kayak Anchor Wizard, this downside can be overcome because both are systems designed to address the problems.
How Do You Use A Kayak Anchor Trolley
Once it's ready, almost any anchor trolley shouldn't be difficult to use. Basically, if you need to make adjustments, you need to first lift your anchor. Afterward, you only need to pull or push the line to move it back and forth relative to the direction that the winds and currents are currently in.
The important thing is for your kayak to be positioned in such a way that it will not capsize and stay as steady as possible even if the current is continuously flowing. Once you're sure you're in the optimal position, you can now lock the line and drop your anchor again.
How Do You Make An Anchor Trolley For A Kayak
First and foremost, you have to get the sizing right. The length of the trolley line should at least be twice the length of the kayak. For example, a 15-foot kayak will most likely require a 30-foot rope. Afterward, you just have to be mindful of the installation steps, such as figuring out where to put the pulleys, cleats, pad eyes, anchor ring, and
As for the setup I prefer, I definitely like to use bungee ropes for extra support and carabiners for convenience in adjusting. It's a lot like the one in this video if you'd like a visual reference:
How To Anchor A Kayak Without A Trolley
It's possible and not difficult to anchor a kayak without a trolley, assuming you're mostly fishing in calm waters. In such cases, a kayak anchor wizard will provide you with all the convenience you need. You can even just drop a grapnel or mushroom anchor.
But what if you really need to anchor a kayak on flowing currents without a trolley? In that case, you'll need to use either a brush gripper or anchor pin instead. Just paddle toward the shore if you're using the pin, stick on the ground on the bank, then lock your position in place by connecting and tying the pin to your kayak's cleat.
The grips can be used if you have debris to grab and hold on to, this can be a log, rock, or a sturdy bush or tree. Same as the pin method, you just have to paddle toward it then attach the grip to get a good chunk of the debris you find. Once done, you only need to lock the grip in place by tying it to the cleat.
Conclusion
So what makes the best kayak anchor trolley? In my opinion, it's got to be the one that gives you the most convenience. Naturally, it has to be open to being improved and modified as much as possible. But, first, it has to be compatible with your trolley and should, at least, work as it should with everything that it comes with.
In the end, you have to be prepared to customize for a far better kayaking experience.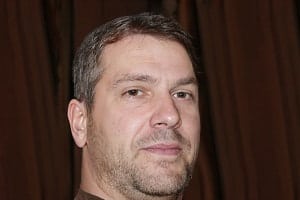 "My intention from the first day establishing Boating Basics Online is to provide as much help as possible for boaters who want to experience a first safe and convenient trip. So feel free to join us and share your beautiful journeys to the sea!"