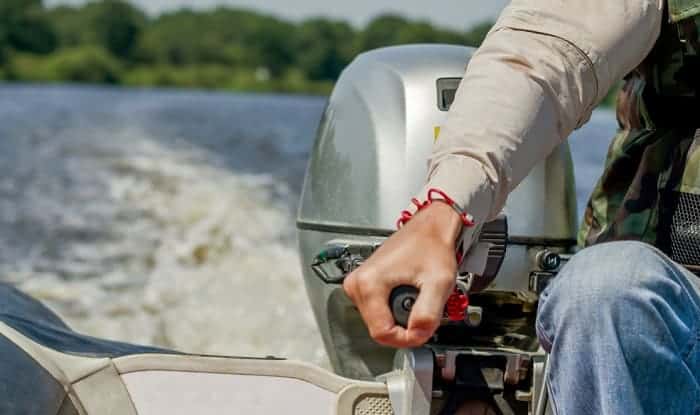 Ways to mount a trolling motor on an aluminum boat
A trolling motor is an essential piece of equipment in certain boating activities such as troll fishing. However, installing a trolling motor can become a complicated affair due to the number of considerations you may end up having to think about.
We will show you how to mount a trolling motor on an aluminum boat and make it easier for you to tackle the task yourself. We will also go over some important information about the installation process, and take a closer look at the finer details of the two mount methods. Read on to learn more.
Bow Mount VS Transom Mount
Bow Mount
This is mounted in the front section of the boat, the bow. This is the more complicated installation of the two mount types we are covering. However, this type also gives more precise control.
Many people choose to have bow mount trolling motors installed by a professional instead, but the process is very much doable as long as you have the right tools and knowledge for the job.
Transom Mount
Installing a transom mount trolling motor is much easier compared to bow-mounted motors. It is also easy to remove and replace the trolling motor when necessary.
The difference in performance is significant but the ease of installation outweighs this. It's also your best option for smaller boats such as canoes.
What do You need?
1. Bow Mount:
Bow Mount Trolling Motor
Screwdriver
Washers
Marker such as pencil
Drill
Battery
Screws
optional:
Plywood
Galvanized bolts
Jigsaw
2. Transom Mount:
Transom Mount Trolling Motor
Screw Driver
optional:
Plywood
Screws
Bolts
Drill
Aluminum cutting drill bit
How to Mount?
Bow Mount – Steps
First, you need to confirm that your boat has a wooden deck. Most boats longer than 14 feet would have it. If you do not have a wooden deck, you may consider installing one or going for a transom mount instead.
However, bow mount trolling motors are entirely different from transom-mounted ones. Make sure to check your boat first before purchase.
If you need to install a wooden deck, go to the next step; otherwise, go straight to step 3.
Prepare a piece of plywood. It has to be three feet long and must have a width equivalent to the maximum width of your boat. Place it on the bow and mark against the bow's shape.
Use a jigsaw to cut along the shape. Place the plywood on the bow and use galvanized bolts to affix. Now move on to installing the trolling motor.
Take the mounting base of your trolling motor and choose a side of the wooden deck to place it on. There is no right or wrong side. Place it opposite of where you prefer to sit; this is done to avoid obstructing your view once the trolling motor is deployed.
Position your mounting base about a foot away from the tip of the bow. Do not mark anything yet. We will have to ensure that the placement will be appropriate for when the trolling motor is deployed and for when it is stowed.
Attach the trolling motor to the mounting base while keeping the latter in the initial position, one foot away from the tip of the bow. Put it in the deployed position and check to see if it clears the deck when deployed.
Next, put it in the stowed position. You have to make sure that the motor's head is within the boundaries of the boat when stowed. This is to ensure that you do not risk hitting the motor's head against other objects when docking, thus avoiding any unnecessary risk of damage to the trolling motor.
Mark the placement of your mounting base using a pencil or some sort of marker. Afterward, detach the mounting base and mark the placement of the screws. After drilling for the screws, it is time to attach the mounting base.
Take note that using washers is necessary for your trolling motor. Expect the trolling motor to move and shake a lot when deployed, and not using washers will allow the screws to loosen. It also helps keep the base at an even level.
After attaching the mounting base, assemble your trolling motor. Make sure to double-check that the trolling motor is still clear of the boat deck when deployed and that the motor's head is still within the boat's boundary for safety.
You will also need to install a marine battery to power your trolling motor. It will be placed under the boat's bow. The wires you need to attach the trolling motor to the battery should be included with the purchase of your trolling motor, but the battery will need to be purchased separately.
Transom Mount – Steps
The first step is to check the transom of your boat. Even if it is aluminum, there could be rough areas that could be a problem in the long run. You want a smooth and even surface for your motor. If it's rough or uneven, you will have to install a piece of wood as a mounting base.
Some boats already have a small piece of plywood for transom installations.
Identify the center point of your boat. If you have an outboard engine, you can adjust the placement of the trolling motor against your engine to create a balance between them.
For bigger boats, it is recommended to place the trolling motor to the side instead.
Loosen the clamps on your trolling motor, just enough to allow it to slide onto the transom. Shift the trolling motor to your desired placement.
Now you have to check if the placement allows the trolling motor to move as needed. First, see if the propeller is below the bottom of the boat. Then try turning the motor in both directions.
If you are able to turn it in both directions freely, and the propeller clears the bottom of the boat, you're all set. Tighten the clamps to fix the trolling motor in place.
Important Notes:
This is a general guide for installing trolling motors. Always refer to your manual for specific details about your trolling motor before installing.
Most trolling motors work in both freshwater and saltwater, but it is still best to check your manual for this information.
Why Use a Trolling Motor?
There are some boating activities where you will need to have the boat move at a specific speed. A boat engine works well when traversing at a fast and comfortable speed. However, troll fishing requires a much slower speed than what boat engines are usually able to output.
This is where a trolling motor comes in; a trolling motor gives your boat the ability to cruise. In troll fishing, it is necessary to have the boat go slow enough for fish to be able to think that your bait is regular prey, around 3 to 5 knots, which is near the average walking speed of a human adult.
The wake that boat engines produce can also be detrimental to fishing as the vibrations may scare fish away. Trolling motors produce minimal wake, allowing you to move around without disturbing the fish. They also work well for having a relaxing boat ride where you will be able to do some sightseeing.
Control is the core ability that we are looking for in a trolling motor. This not only applies to speed, but to turning as well.
Conclusion
How to mount a trolling motor on an aluminum boat? There are clear advantages and disadvantages to each mount type, and you should judge which one is best for your needs. At the end of the day, it's all about your boating experience, and you should choose the one that makes it easier to enjoy your boating activities, whether it's troll fishing or just heading out for a relaxing ride.
Did you find this guide at all helpful? If you did, please share this with others. Also, scroll down and leave your thoughts and comments below.
Remember to boat safely out there.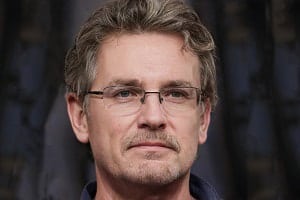 "I am James Harvey – founder of Boating Basics Online. It is established with the drive to help out first-time boaters, which are those desiring to explore their way through the water. So if you are new to boating, start from here with me. "