Comfort is one of the things that guarantee a fun-filled sailing experience! Clean, white boat seats and well-kept pieces of equipment can make it possible. To maintain everything in order inside your boat, you should devote time for maintenance.
One of your concerns will be how to clean white vinyl boat seats. It's not grueling, although the color can easily catch dirt. There are different ways of cleaning these boat seats, such as with a stain remover solution, steam cleaner, or household items like baking soda, soap and water, and vinegar.
Read on to know every step you need to follow to keep your vinyl boat seats shiny and white
Ways to Clean White Vinyl Boat Seats
1. Stain Remover Solution
The market usually sells an array of stain remover solutions. But, stick with reliable brands like Star Brite Instant Hull Cleaner, 303 Multi-purpose Cleaner, Boat Bling Premium Water Spot Remover, and Wet and Forget Stain Remover.
A powerful yet safe stain remover can erase stains and mold. If you don't get rid of undesirable stains, the seats will be flawed with discoloration. You can clear out discolored surfaces but think of the additional work!
To get started, you have to collect the following materials:
Stain remover, UV protector spray, scrubber, microfiber cloth, and water.
Steps to Follow
Start by applying the stain remover, then let it stay on the surface for some time. Next, you can carefully scrub the affected surface. Stain and mold will just come off without needing much effort as the solution has softened them. Repeat as needed.
After you successfully remove the stain and mold from the seats, debris will come out. Wipe it carefully with the microfiber cloth. Aside from knowing this excellent method, make sure you don't miss cleaning the crannies, nooks, and seams.
You have to pay attention to all the sections to achieve dirt-free vinyl boat seats!
UV rays can harm your vinyl boat seats. So, long exposure to this element should be taken seriously. Not providing protection will cause cracks, discoloration, and other problems on the seats.
Thus, a UV protector can defend your seats from the threat of the sun's heat. This product also proves to be able to prevent the formation of stains caused by mold and mildew.
Once you've done all these steps, you will have clean and spot-free vinyl seats! If you can't remove all the stains in a single try, you have to go for another round of steps. You may opt for a batch scrubber, a tool that makes scrubbing quick and effective.
2. Utilizing Steam Cleaner
A steam cleaner is well-known for being an effective cleaning tool. It is also greaton for various appliances. The best part of using this equipment is skipping on chemicals because it only uses steam to do its job.
Surprisingly, steam can kill viruses and germs. Here's a guide in utilizing this tool.
Prepping up the vinyl seats
You have to remove dust and dirt on the seat. Due to this necessity, pre-cleaning should be done. A vacuum cleaner with the correct attachment will help you finish this step. You may use a typical broom as long as you do it right.
When you've started cleaning the seats, bear in mind that you can't use the boat right away.
Have the steam cleaner ready for cleaning
Different attachments come with a steam cleaner. These parts are for various applications. Pick the best accessory for safe cleaning. If you don't have any idea, you can refer to the included user manual.
If you are only planning to buy the steam cleaner itself, it's possible to get attachments like the set from Dremel Versa and Drill Brush.
Adding water into the steam cleaner
A steam cleaner has a tank, and you have to put the appropriate amount of water in it. Do it before you plug this tool in an electric outlet. When you start using it, set it in low mode. You don't have to use the high setting as it will only damage the seats.
After plugging it in, you have to wait for the cleaner to steam the water. The best amount of time needed is stated in the user manual.
Once the steam is up, begin cleaning from one end of the seat to the other parts to deal with the whole area. Don't let the tool stay in a specific place for a long time. It will only worsen the seats' condition.
Of course, exposure to high heat is not good for vinyl boat seats. You can turn off the tool when you have done enough cleaning. After cleaning, let it cool down. I suggest you not touch it as you will surely burn your hands and fingers.
3. Doing It Naturally!
If you're into making stuff by yourself, you can gather some ingredients to make a cleaner. Here are the three formulas:
Baking soda
Baking soda is well-known as a cleaning agent. It can be found in the kitchen and used in cleaning different things, including vinyl boat seats. Combine baking soda with water and dishwashing soap to produce a paste consistency.
Make sure that you use this solution adequately before you start cleaning. Apply it generously on the entire seat. Give it some time and wipe the paste away with a clean cloth to reveal clean, shiny seats.
Soap and water
Boat owners who worry about safe cleaning solutions settle for this combination. It is because it doesn't have any adverse effects. You have to mix warm water with soap.
After you've created the mixture, apply it to the seats with the help of a cloth. It works like magic in removing dirt and stain, similar to a stain remover solution.
Vinegar
Vinegar is a frequently used cleaning agent that is at home, usually, in the kitchen. Generally, you will mix part of the white vinegar with two parts of water. You may or may not add one or two spoons of dishwashing soap.
Apply the mixture on the seats. Then, wipe it up with a clean cloth. You'll be happy to see spotless vinyl boat seats!
Shall I Use Bleach on White Vinyl Boat Seats?
Bleach is considered a whitening agent. However, is it safe to use on white vinyl boat seats? Unfortunately, it dries out vinyl and even causes damage. Don't mind the suggestion to dilute it with water for a cleaning solution.
There are stain remover solutions that are way safer and more effective than bleach. You have to be aware of harmful substances aside from bleach. Some of them are ammonia, detergents, waxes, solvents, acid-based cleaners, and dry cleaning fluids.
It's crucial to know and avoid harsh substances so reupholstering won't be needed later on. Also, you have to be careful with what you use for scrubbing. Soft-bristle brushes are the ideal tools. You may also prepare spare sponges and dishcloths.
Getting Rid of Yellowing on Vinyl Boat Seats
It may frustrate you to see yellowing spots on your boat seats. You can't just get rid of them in a single strike of cleaning. Use a vinyl cleaner to eliminate it rather than ammonia which is recommended by some.
It's better to use a cleaner like the 303 Marine Clear Vinyl Protective Cleaner to prevent yellowing in the future. It also provides strong UV protection.
How to Deal with Mold and Mildew Build-up?
Mold and mildew build-up can depreciate your boat, and it means lowering its value. A strong disinfectant can kill the spores of this unwanted presence. Half water and half vinegar mixture is the solution for this problem.
This DIY mixture will wipe away mold and mildew without a doubt. Preparing for future circumstances includes preventing build-ups with the assistance of mold and mildew blockers.
Some reliable mildew blockers are the 3M Marine Mildew Block and MOLD ARMOR Mold Blocker.
Cleaning Sticky White Vinyl Boat Seats
You don't want to sit on slimy, sticky seats for sure. The thought of it can make someone feel disgusted. Therefore, your seats will be useless in this state. It may seem threatening, but it only takes vinegar and cloth to make the stickiness disappear.
You have to soak the cloth in white vinegar. Wipe it on the sticky parts. If it persists, you can dab lubricating oil on the affected surface. The final step is using a cloth to remove the residue.
Final Words
Keeping the whole boat clean is an obligation of every boat owner. Eventually, you don't want it to be damaged in just a short time as it's an investment. One of the things that you need to learn is how to clean white boat seats made of vinyl.
There are various things that you will dislike, such as stains, yellowing, mold, and mildew. Be aware of substances that can destroy vinyl so you can effectively clean the seats. As you've read from this article, keeping them clean is manageable.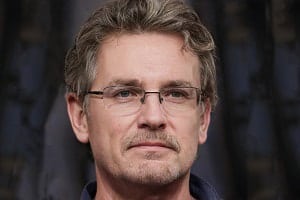 "I am James Harvey – founder of Boating Basics Online. It is established with the drive to help out first-time boaters, which are those desiring to explore their way through the water. So if you are new to boating, start from here with me. "