Employ a variety of ways on how to camo a boat but choose the best and not a daunting option. Learn how to camouflage Jon boats for use in shallow waters, duck hunting and a lot of other purposes.
Various camo boat paint ideas are interestingly tricky, which this tutorial aims to ease.
Read this boat camouflage tutorial that is handy, especially for fowlers or huntsmen like you.
Essentials for Preparing Your Camo Boat
Cloaking your boat in all seasons and wide-open areas would need you to prepare for it beforehand. Consider the essentials listed below to help make an effective boat camouflaging system and to look natural in the waters.
1. Know your purpose
Getting the feel of your hunting ground helps you ease up the purpose of camouflaging the guise of your boat. Think of the surroundings you will use your boat to know your materials, colors and your purpose for each season.
Each purpose requires thorough planning for a conducive environment, specialized tools and materials for your boat camo tasks. Include in your intent to use external factors such as temperature, elevation and weather conditions in concealing your boat.
These factors will help you lay out the blending effect for your boat and its surrounding areas. Hence, determining ahead the purpose of concealing your boat.
2. Secure the materials and method to use
Camouflaging your boat with the most commonly used and recommended materials makes it even easier. Use boat blinds, wraps, covers, decoys, and paints, including natural options, to conceal your boat in the waters effectively. Indigenous materials can also be at your disposal to do it yourself or make it homemade at a cheaper cost.
You may consider gathering tule reeds during fall to add on your camo boat materials and pit cover. Bundling them early for your pit and using them as your paint stencils can also be a great method. These can give you a chance to hue your boat with your pit area with just enough concealment opening.
3. Determine the fitness of your boat camo paint
Most vehicle and boat concealments use the aid of paints for easy and quickest jobs. When using camo paints, choose a color combination that can help blend your boat into the surrounding area.
Always choose a two or three-color combination that can easily cloak your boat in any environment or season.
4. Know your precautions
Learn your environment, your boat structures and the weather to ensure effective concealment of your boat. Always consider the season you are about to use your camo boat.
Avoid applying paints, additives, and other industrial products in extremely low or higher temperatures. Doing so may increase the difficulty of doing the job and reaching for the best drying and end results. Combining the use of natural materials available from your surrounding areas and online stores can maximize your resources. It will also lessen the adverse impact aspects to marine ecology.
Effective Ways to Camo a Boat for Duck Hunting
1. Prepare the materials and the boat
Determine the materials, and color combinations for effective boat camouflage based on the weather and environment you will use it.
Secure your cleaning tools and solutions, primers, actual or homemade stencil, thinners, sanding paper, and camo paint. Your cleaning tools should include a brush, fresh water in a bucket, and soap.
Any do-it-yourself (DIY) and homemade materials or tools that are useful to conceal your boat as naturally as possible.
2. Put your boat on elevated ground or platform
Part of it is ensuring the boat is in an elevated place for ease of maneuverability and reach.
Position your boat on the highest ground or on a boat stand that is low enough to access it easily.
Other elevating alternatives include cinder blocks and A-frames for an all-side painting, as cinder blocks may have some blind spots.
Do preliminary cleaning and drying of your boat to double-check other possible needs before the actual camp painting task.
3. Clean and sand the boat from dust, dirt, stains, and other debris
Common cleaning materials are soap and freshly boiled water in a bucket. The hot solution will help wash out any adhering dirt and marine deposits from your boat exteriors.
Scrub the hot mixture on all sides of your boat to wash away stains using a soft or medium bristle brush.
Alternately do the sanding of all the interior sections first, then clean the boat's exterior parts and sides.
Repeat scrubbing, sanding, and wiping dry all areas of your boat to apply your camo paint.
4. Apply primer to the sides of your boat
Ensure to apply primer paints to all sides of your boat to ensure lasting protection while improving the end results.
Get a good primer to protect your boat and increase its lifespan against the damaging effect of marine environments.
In the case of aluminum boats, a primer with rust-proof components is best to use. In some instances, waterproof primers will also work.
Thin out your primer before applying it to allow it to work through and seal hair-line scratches on boat surfaces.
Use marine-grade or epoxy paint primers for great applications.
5. Secure your stencil
Use a good stencil that adheres to the surface of your boat sidings. Get it online from outdoor living, marine, or hunting stores, or make your own when you're uncertain where to start.
Secure it with a removable-type adhesive tape so it will not scour the surface when you remove it later on. Avoid using adhesive tapes as your paint stencils because it will surely harm your boat surfaces.
Another way is to use cattails, debris, or grasses from the marsh or swamp. Skinny round pipes and other natural or indigenous materials are also useful to paint stencils.
6. Paint the boat with your desired camo colors
Do the painting from the slight or lightest color from your chosen color combinations. Once you are done applying your primer as well as the desired background color, you can put it on your stencil.
There are three helpful color options to help you effectively conceal your boat. You can either choose a marine-oriented, navy color or earth tone. In my case, I prefer earth colors, combining greys, tans, deep green, and brown tones for the best boat camo.
Using a stencil or making a freehand camo painting will all work at your vantage.
7. Coat your camo paints
For best finishing results, you can use paint sprayers in applying the final coats of your boat camo.
Check that your coating starts from the lightest to the darkest to ensure a darker hue through a lighter overcoat.
Using a paint roller or brush can achieve good results for first applications but not in final coats. Spray paints are more effective for applications to adhere thoroughly to surfaces than a roller or brush stroke.
You can also apply your camo paints with a freehand stroke and without a stencil for great camo coatings.
Here's a Video Tutorial on how to paint camo using natural stencils by Dave Dunlop.
Conclusion
It takes time and resources on how to camo a boat easily by yourself at an affordable cost. Most concealed boats are also homemade and adhere to the perspective of boat owners or huntsmen.
Planning your boat concealment for wildlife hunting makes you confident knowing you have these tutorial tips. Guiding you to transform your boat into a whole new camouflage look for an all-seasoned use.
I know you have now enriched your boat concealment options for the quickest job. Get the most out of camouflaging your boat with effective color combination tips and optimize it to last longer.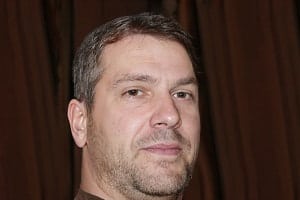 "My intention from the first day establishing Boating Basics Online is to provide as much help as possible for boaters who want to experience a first safe and convenient trip. So feel free to join us and share your beautiful journeys to the sea!"