How often should you change the oil in your boat's engine? You should make it a habit to change boat oil every other year.
It is important to change boat oil as part of your boat and engine maintenance agenda. But which of the following options is recommended for the general maintenance of your boat?
Engine maintenance factors to consider in changing boat engine oil
Steps to change boat oil in fall or spring or any season of the year
Continue reading for more details.
As we have said earlier, you should change your boat oil every other year. But there are other factors that can influence this, including the preventative maintenance program and the frequency of boat use.
Preventive Maintenance Program
Most boat engine manufacturers designed their marine engine products at definite intervals to ensure regular checks and lubrication. The best thing to do is refer to the owner's manual of your boat engine for exact servicing requirements.
The preventive maintenance servicing that most engine manufacturers recommend includes changing oil at an interval of 50 to 100 hours. This applies to both diesel and gasoline engine types.
Changing oil for brand new engines happens in the first 100 hours of operations at 20 hours intervals. While for older motor engines, the frequency may decrease as internal parts are patched when regularly lubricated.
Ensure your boat engine's preventive maintenance follows industry and boaters' practices tested over the years. The maintenance should include cleaning, oil change or fuel flushing, tuning, tightening, among others.
Maximize your preventive maintenance by checking all fluid levels for leaks before going out on each trip. Always include visual checks to see early signs of wear and assure engine parts are in place.
Frequency Of Boat Engine Use
The more frequently you use your boat, the more regularly you need to change your boat engine oil. Leaving your boat idle for a long period needs oil changing to maintain the boat engine functionality as well.
Oil becomes different depending on how it is used and the frequency of replacing it for maximum lubrication over time. The oil components can change their form and become acidic, which can damage the internal parts of your boat engine.
You need to change the boat engine oil to keep the engine running well. Follow the manufacturer's recommendation for the oil change frequency of each specific boat engine in a season or every year.
Check the user manual for the correct oil change interval of your diesel or gasoline boat engines. It will guide you on how frequently you should change your boat's oil, especially when you have a brand new engine.
As the boat engine ages, fewer oil changes may suffice. Always follow maintenance servicing that goes along with the oil change for maximum engine performance.
Some boaters prefer to replace boat oil during fall, and there are some boat owners that do it in spring.
Changing the oil in the fall leaves clean engine oil to lubricate the boat motor for the winterizing process.
Changing the oil in spring leaves fresh lube oil in the engine and saves some internal parts like the spark plugs.
There are steps you can take to know when a boat oil change is needed In Spring, Fall, or any season for that matter.
Check The Boat Engine Type And Engine Oil Quality
Know your boat engine and the oil quality needed for the oil change, based on its maintenance program. Each engine lubrication requirement differs in terms of the right oil viscosity and oil change frequency.
The lubrication oil quality is crucial in engine circulation, which affects the system temperature.
Whether diesel or gasoline-fueled, inboard, outboard, or jet drive, engine temperature reduces oil viscosity and creates the best performance or oxidation.
You should do some lube testing to identify the oil quality for your specific boat engine type within its oil change schedule.
Check Your Boat Engine Oil Level
Whether you are into a scheduled trip or preventive maintenance, ensure to check the oil level of your boat motor. The oil level tells you that the engine oil check is getting you the engine performance at its optimum.
Every time you check the engine oil level, it's between the halfway and below full indicators. The boat engine-level allows you to set out right even before operating the boat engine. Always refer to the owner's manual of your boat engine for the right timing of doing the engine oil check.
Keep the following in mind so you do not have to change the oil in your boat's engine as regularly.
Prepping The Engine
Preparing your boat engine is essential for maintenance servicing, especially in doing oil change schedules to optimize engine performance. Though changing boat oil is simple, it is crucial for the safe and effective running condition of your boat engine.
You can benchmark with available resources on best boater practices and manufacturer recommendations. Here are some of the few tips you need to remember:
Prepare your boat oil and collection bin or pad for the right disposal. Use an absorbent pad when your boat is in the water to collect the oil.
Run your boat engine so the internal parts lower the viscosity of oil and loosen the impurities.
Place a collection vessel underneath the oil hole drain to collect oil from the sump and filter, avoiding any spillage.
Once the internal parts warm-up, you can switch the engine off to do the actual oil change process.
Do a similar engine idling for a minute after the oil change to help the oil circulate.
Idling the motor of any boat leads to better oil circulation. Efficient engine lubrication performance depends mainly on the right use, idling gaps, and timing between oil change schedules.
Doing the right idling gaps leads to longer operational hours between oil change breaks. It prevents major maintenance servicing of the boat motor, especially for a gasoline-fueled engine.
Correct idling at about 5 minutes efficiently prepares for an oil change, maintenance servicing, and smooth operations. The fully lubricated boat engines are clean, cool, and ventilated with dry air for natural exhaust release.
Moreover, you should check for leaks while idling the engine, and put everything back before running the boat.
Watch these YouTube Videos by Stockley's Marine and Len's Cove to get more insights on the best boat oil change.
Conclusion
Most boaters wonder, "How often should you change the oil in boat's engine to optimize the boat's motor performance?" Changing the boat oil is vital, but you need to consider other factors like frequency and timing.
This tutorial provided simplified tips to secure the best timing of an oil change for your boat motor. Use these insights from boating experts to help you in checking and changing the oil in your boat's engine.
Check all oil levels before an outing and follow the owner's manual or manufacturer recommendations for best results.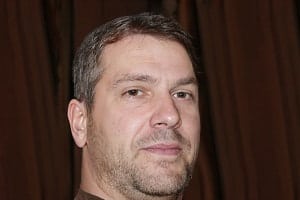 "My intention from the first day establishing Boating Basics Online is to provide as much help as possible for boaters who want to experience a first safe and convenient trip. So feel free to join us and share your beautiful journeys to the sea!"