According to 2021 research, California is top 4 in the total number of registered recreational boats in the US. Is it any wonder then that folks from the state are asking left and right, "How much is boat insurance in California?"
Since there are way too many variables to consider, the best we can arrive at is a range. Boat insurance on average costs between $194 to $494.
I've proven it with a test quote of various vessels on a popular platform like Progressive, so read on if you want to know more details.
What is Boat Insurance?
Boat insurance essentially provides coverage for most watercraft and may also protect its boat owner from legal actions. It covers damage, liability for injuries and property damage, theft, vandalism, and other applicable forms of damage.
It protects the owner mainly through liability coverage for injuries and damage to property that he or she may be held responsible for while operating the vessel.
Not every boat insurance offers the same number of coverages, though.
Why You Should Have Boat Insurance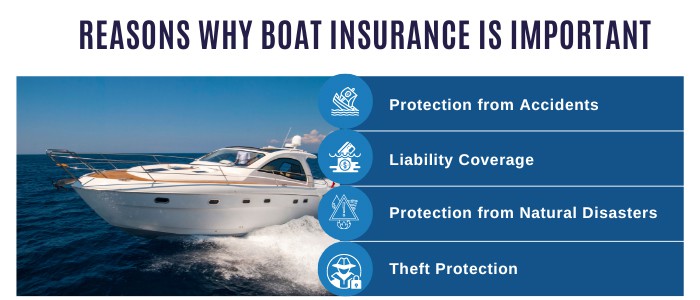 If you own any kind of watercraft, getting boat insurance is essential. Just like car insurance, it protects you, your passengers, and your vessel from unforeseen accidents, damages, and liabilities.
Below are some reasons why boat insurance is important:
Protection from Accidents: No one in their right mind would want to be in an accident. However, things may take a bad turn and the damage can be expensive to repair or replace. Boat insurance shields you from the financial burden of potential accidents by covering the cost of repairs or replacement.
Liability Coverage: In case of accidents that result in bodily injury or property damage to a third party, boat insurance also provides liability coverage. This can protect you from lawsuits and legal fees.
Protection from Natural Disasters: Nature is one of the forces we cannot command. Natural disasters such as hurricanes, floods, and earthquakes can damage, and even destroy boats. Boat insurance covers the cost of repairs or replacement in case of damage caused by natural disasters.
Theft Protection: Boats can be a target for theft, and boat insurance can provide coverage in case of theft or vandalism. If you dock your vessels in public areas often, be sure to get boat insurance.
Peace of Mind: Boat insurance can give you peace of mind knowing that you are protected in case of any unforeseen incidents. It can allow you to enjoy your time on the waters without worrying about the financial implications of accidents or damages.
Average Cost of Boat Insurance in California
I'd be lying if I said that there's always a set average cost for boat insurance in California. I researched online and got suggestions like $300 to $500 or exact average costs like $344.
Once I ran my test, I've come to the conclusion that ranges are better. What I'm sure of and based on my experience, is that these values can be lower – at least, as of this writing.
For instance, my test quotes yielded that my 17' bowrider's premium is $357 a year (based on the standard 'Choice' package), while for a 16' bass boat it comes at a cheaper $201 per year. I can choose to pay in installments of $28.59 and $16.54 a month, respectively.
That being said, the claim that $344 is the average cost in California can be proven correct. After all, that would mean the typical boat insurance cost range in the state is between $194 and $494.
Take note that the two boats only had a base price difference of $2,289, and I used similar inputs for the two in the quote creation interface. Still, this provides solid proof that bass boat insurance cost is more affordable.
Of course, the best advice I can give is to just do a test quote for every local and national insurance company available to you.
My Quote Tests in Progressive
I focused mainly on Progressive when doing my tests, as I've only heard overwhelmingly positive things about it rather than household names like State Farm. I tested my 17' 2013 Bayliner 175 Bowrider and 16' 2022 Tracker Grizzly 1648 SC on it.
The quote interface will ask you the following, which have an impact on the overall cost estimate:
Total horsepower
Whether the engine was enhanced
Primary use
Boat's zip location
Whether it's the owner or leased
Whether you're the original owner and someone co-owns it
Current market value
From there, you'll be asked about your residency, vehicle driving history, boating experience, whether you've taken a watercraft safety course, and if you've ever made previous claims, been in an accident, etc. Your standard insurance quote questions, in short.
What's great about Progressive is that they have a Basic coverage that is a static $100 paid monthly. By default, it provides:
Liability
$50,000 per personal injury
$100,000 per accident
$25,000 for property damage
Uninsured Boat Operator Coverage
$50,000 per person
$100,00 per accident
So, as you can see, we can argue that the average price we're seeing on some platforms doesn't ring true that well. It's entirely possible for you to pay at least $100 per month as long as you can find your boat's model and make in their options.
On the other hand, its default 'Choice' package provides a larger coverage for all of the above and adds medical payments of $2,500 for each person. The variable premium monthly costs I said above provide the exact figures, and here's the screenshot for your reference.
Incidentally, I've tested houseboat and sailboat insurance for vessels costing upwards of $39,500, and I found out that the Base rate became $123 per year, which is still fairly affordable.
Factors That Affect Boat Insurance Rates
Besides the factors already mentioned before, here are the main ones that impact rates the most.
Boat's value: It's simple really: Expect to pay more if you possess a ritzier vessel.
Boat's type and size: Larger and longer boats with more horsepower will have higher premiums.
Boat's age: Older boats will cost more because they're prone to breakdowns and repair.
Boat usage and driving record: Commercial boat insurance will naturally cost more than boat insurance for pleasure crafts. Moreover, having a clean driving history will enjoy lower rates.
Training: Cost deductions are given to people who have received proper boat education and training.
Insurance history: If you've been involved in accidents and made plenty of claims before, expect a costlier rate.
Types of Boat Insurance Coverage
Liability coverage: Covers expenses that may arise out of damages and injuries to people from accidents, as long as you are the proven cause of these accidents. Pretty much imparts legal protection if someone sues you.
Property coverage: Helps you pay for repairs. Also, you never know when accidents, theft, and damage may occur. This will cover the replacement of components, giving you the peace of mind that your whole investment would be protected.
Uninsured owner coverage: There are still quite a number of uninsured boaters out there. If someone collides with your vessel and injures you or a passenger, this covers the expenses that the uninsured boater may not be able to pay for.
Medical coverage: Medical payments coverage specifically helps settle medical expenses you or your passengers may have should you experience a boating accident.
Tips for Lowering Your Boat Insurance Rates
Here are some helpful pointers that could save you some pretty pennies on boat insurance:
Seize every discount you can get by, for example, acquiring a boating safety course certificate.
Tailor your policy to your boat's actual use. Boating habits change over time, so it's important to review your policy to get lower premiums.
Go for bundled policies, which is a proven technique in most insurance coverages used by people who own multiple vehicles.
Update your hull value.
Consider increasing your deductible.
Maintain a spick-and-span boating record.
Be sure to store your boat in the safest location possible.
Ask the company directly about discounts and other ways you can lower your premium.
Choosing the Right Boat Insurance Company
The first step you need to take is to find time to compare as many insurance companies as you can. Sites like Forbes reviews the best boat insurance companies, for example.
It won't hurt to go research them one by one or the recommendations made by people online or in your immediate social circle.
Do your best to compare quotes from at least three companies, and try out the cost calculator of each one, assuming it's available.
You may get better coverage and rates from companies that specialize in boat insurance only.
Be scrupulous in inspecting the policy details, particularly the terms, exclusions, and limitations of each coverage.
Comparison of California Boat Insurance Costs to Other States
Based on the distribution of recreational vessels by state, here's how other 9 of the top 10 states compare to California:
| | |
| --- | --- |
| State | Annual Cost Range |
| Florida | $346 – $958 |
| Minnesota | $104 – $386 |
| Michigan | $202 – $486 |
| Wisconsin | $140 – $386 |
| Ohio | $140 – $386 |
| Texas | $292 – $762 |
| South Carolina | $292 – $762 |
| New York | $292 – $762 |
| North Carolina | $202 – $486 |
Frequently Asked Questions
Do I need boat insurance in California?
People who ask me, "Is boat insurance required in California?" always get the answer that you at least need $15,000 or $30,000 in liability coverage and $5,000 in property coverage. Those rules are dictated by California boating laws
What types of boats are covered by insurance?
Most boat insurance companies like Progressive make it clear that they only provide coverages for bass/fishing boats, pontoons, powerboats, PWCs, and sailboats, as long as their values don't exceed $500,000 and 50 feet. I can say the same for United Marine Underwriters, though they do offer separate yacht insurance as well.
Conclusion
Overall, if you're looking for an actual average cost as an answer to "How much is boat insurance in California?", it's $344. It's infinitely better to test the waters yourself since, as my Progressive tests have proven, it's entirely possible to get cheaper premiums, especially if you only want the basic coverages.
Always take the time to research and weigh your options and update essential information to land the best policy.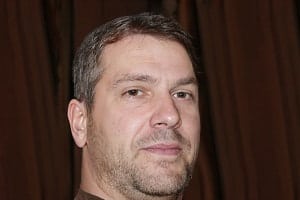 "My intention from the first day establishing Boating Basics Online is to provide as much help as possible for boaters who want to experience a first safe and convenient trip. So feel free to join us and share your beautiful journeys to the sea!"