If you're buying your first ever boat, one of the questions you may have in mind is, How much does it cost to dock a boat? It is one of the vital things for boat owners, as they need a place to keep their crafts safe and secured.
When docking at the right place, you can also comfortably and conveniently step aboard. But all these benefits come with a price tag. The yearly cost of docking for regular sailboats starts from $800 to $1 800.
A dock slip can cost from $12 to $240 per foot every year. The average is around $50. Docking fees for boats vary due to their length, location, and season. Learn more of the crucial details by reading this article.
How Much Does It Cost to Dock a Boat? – The Cost Of Renting A Boat Slip
Just like everything else, the charge of boat slip depends on supply and demand. An increase in the price happens due to some situations.Usually, waterfront real estate is high-priced.
This estate does not only develop into marines and docks. They have another potential to be turned into a more profitable establishment. Some of these estates may not be ideal for docking in regards to local ordinances and ecological sensitivity.
There's a hike in the cost of boat slips when the number of boaters increased. With these factors, the following details will be more specific. So, jot them down as notes and pay close attention.
1. Regular docking slips
These are simple berths found in marinas, situated in remote places like the coastline of small towns. Affordability is what makes these areas attractive.
However, they don't offer easy access to popular sailing waters, unlike premium areas. The boat slip rental cost per hour can be $2 to $3. This is preferred by those who only drop by and do not stay for a long time.
Overnight stay can be from $4 to $6. You may also avail of this service monthly for $20 to $25 per foot, and annually for $23 or $24 per foot.
The charges vary depending on amenities, reservation time, and location. Electricity, dock box, freshwater, and tenant lounges are some of the things you can find in a boat slip.
2. Prime-location docking slips
The charge associated with regular docking slip multiplies when it comes to prime-location docking slip. It ranges from $120 to $240 per foot for yearly cost. Some areas even have a rate of $192 to $384.
The nightly rate for transient moorings starts at $20 and goes up to $45. The average boat slip cost is around $80 to $250 annually for any length of the boat. Vessels are usually from 24 feet to 72 feet. Here's a chart that does the math for you:
| | | | |
| --- | --- | --- | --- |
| Boat Length | Regular Anchorage | Regular Dock | Prime – Location Dock |
| 24' | $150 | $288 | $2 880 |
| 32' | $150 | $800 | $5 120 |
| 40' | $250 | $1 280 | $7 200 |
| 48' | $250 | $1 920 | $9 600 |
| 72' | $250 | $3 600 | $17 280 |
Apart from docking costs, expected extra charges in prime-location dock slips. Due to popularity, a marina's price multiplies because of these charges. When you put yourself on a waiting list, you have to pay a $150 deposit to be in the queue.
You will need another $25 or $50 for a car parking card and security key. You should know that catamarans take up a lot of space. Thus, they charge an extra 20%.
As you can see, it all depends on the spot that you've chosen to rent. You may also buy a small boat to avoid paying a high cost for docking. Some small vessels will be fine with simple anchorage, which can be affordable even in a popular location.
There's a time of the year that you can save some money when mooring. It's the low season, and you can enjoy as much as a 70% discount. However, not all locations have this offer every year.
What Are The Types Of Berth?
In this part, we will talk about the differences between mooring and docking as well as the types of the berth.
1. Mooring
It refers to the permanent spot of the vessel in the water. The anchor that you use to pin your boat in a certain location is linked to a single section on the seafloor. It means that the anchor stays behind when you leave.
There's no direct connection to the land. So, this setup requires a small boat like a dinghy to get on your sailboat. On the other hand, an anchorage is a place where you anchor a vessel using your anchor, and you can't access the land.
To relieve you from the hassle of walking back and forth when retrieving and deploying your anchor, you can get the MinnKota Deckhand Remote Switch. It can be installed with ease and use with no trouble because of its plug-and-play design.
2. Docking
When you tie your boat on an assigned spot at the shore, it's called docking. Anchors are not required and what you need are fenders and lines. This is done on a marina with slips or berths. Simply, you can call it a parking space for your boats.
There are good fenders that you can find like Taylor Made Super Gard Fender, SWELL Big Bumper Ball, Taylor Made Freeboard Fender, and X-Haibei Boat Fenders.
Transient mooring means daily rent, and if you sum it up, it's more expensive than permanent mooring, which is the reservation of slips for the entire season.
Mooring and anchoring differ in the anchorage's location. The former is always offshore while the latter is beside the shore, which makes land accessible.
3. Mooring vs anchoring
What sets each of them apart is the means of anchoring. Mooring uses the anchor provided in the location. In the case of anchoring, infrastructure is not present. You'll have to use your anchor.
Considerations When Choosing A Slip For Docking A Boat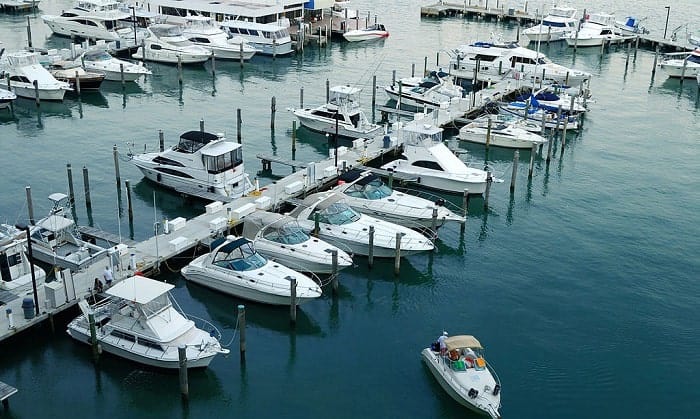 Choosing a marina or slip for docking is not as easy as you may think. Most marinas are known for their versatility in providing service, but dockage fees vary dramatically according to your choice.
Here are some considerations before deciding which slip you'll take.
1. Availability
This is the fundamental thing you have to look at when hiring a service. You may need to arrange to be on the waiting list for popular marinas for peak season. Foresee shortage of slips as it can always happen.
2. Security
The boats should be secured while at the slip. Marinas know this concern, and they've already prepared for it. Thus, controlled access to the docks and security guards should be present.
3. Wet Slip or Dry Slip
Wet slip is the main topic in this article. It's how every boater can take their vessels in and out of the slip. Compared to dry slip, it costs higher. If you don't use your boat regularly, dry slip is fine.
4. Minimum Length
Efficiently renting out their spaces is the goal of marinas. A boat that is too small to occupy a slip; may not be desirable for marina owners. They would think it's just a waste of money.
It's the reason why the minimum length for boats is imposed. You'll end up paying the entire slip even though your boat doesn't use up the whole space. For instance, you're obliged to pay the charge for a 20-foot boat slip despite having a smaller craft.
5. The Condition of the Marina
Be resourceful and ask around about the prevalent condition of the marina that you're eyeing to dock your boat. Strong currents, large tidal waves, and exposure to the dock are some of the things you want to know.
6. Work Policy
Some marinas don't allow outsiders to conduct professional service. They may have a list of recognized professionals who can make repairs and maintenance on your boat while being docked in their properties.
Other Charges
1. Electric
It can either be metered or with a flat fee. You may pay $10 to $50 per day. Variations take place due to your consumption or the gadgets and appliances that you use.
2. Tax
Some states put a tax on less than seven months' stay at the marina.
3. Pump-out fee
Daily and weekly stays on the dock both need pump-outs. In some cases, the monthly stay would include this service in its price. But it can be an extra fee in some cases. A $5 charge may be added if public funding is involved in building the pump-up station.
4. Tips
You sometimes need to pay for someone who catches the line for you to plug your boat in. It's termed as dockhand meet, and a tip of $5 or $10 is usually given in exchange.
5. Membership fee
Yacht club or resort membership fee is an additional charge if you're not a member of the said organization.
Final Words
Numerous factors should be weighed in for the right answer to 'How much does it cost to dock a boat. It may depend on the marina where you'd like to dock your boat. The boat's length is not the only basis as the slip size matters too.
Aside from paying the rent of the slip, you sometimes avail other services. These incur fees on top of the charge of renting a dock slip.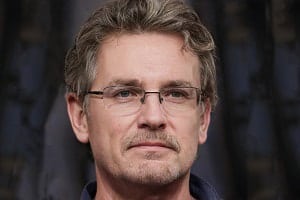 "I am James Harvey – founder of Boating Basics Online. It is established with the drive to help out first-time boaters, which are those desiring to explore their way through the water. So if you are new to boating, start from here with me. "