Whether you're planning to operate your own tugboat or are just curious about "how much does a tug boat cost?", you can get all the answers you need here.
Generally, there's no saying how low or high tug boat prices can go. Looking at what's available on popular platforms like YachtWorld and Boat Trader, tugboats can be purchased for less than $10,000 but their price tags can go up to more than $3,000,000.
This range accounts for both a used and new tug boat. Continue reading for my more thorough exploration of the present costs of tug boats.
List of New and Used Tug Boats Prices
If you're looking for a tug boat in the USA, Boat Trader is a great place to look. They accommodate both brokers and private boat dealers, so you can be sure of a wider range of options. This rings true for used and brand-new tugboats alike.
How Much Do New Tug Boats Cost?
Listings on the popular platforms mentioned above show that new vessels' prices can start at a little less than $280,000 for tugboats spanning 34 feet. This can balloon to over $1,700,000 for 49-footers, though.
For your reference, I've chosen 5 models with various prices as follows:
1. 2002 American Tug 340 from Bay Marine sold for $279,000
2. 2023 Custom Tug Yacht from Chesapeake Nautical Cruises sold for $340,000
3. 2024 American Tug 365 from Edwards Yacht Sales sold for $595,000
4. 2024 American Tug 435 from Edwards Yacht Sales sold for $995,000
5. 2024 American Tug 485 from Edwards Yacht Sales sold for $1,695,000
As you can see, the top three most expensive are all sold by Edwards Yacht Sales, so it's safe to say that the broker you choose to deal with can indirectly dictate the price ranges you'll get.
Checking out YachtWorld, the most expensive listing at present is the Nordic 49, a 49-footer that sells for $1,735,000. But you can get a 31-footer for less than $150,000 there as well.
How Much Do Used Tugboats Cost?
Much like any boat, old tug boats that have seen long-term usage won't exactly cost hundreds of thousands. You may be pleasantly surprised that a lot of these tugboats can still function as good as new, especially if well-maintained.
Most don't even breach the $400,000 mark. Still, there are exceptions to the rule, such as this 1994 ABS Load Line Ocean Going Tugboat offered by Poseidon Global Yachts. It has an asking price of $3,000,000.
Here are 5 other used tugboats that should give you a good idea of the price range:
1. 2012 Custom Tug from a private seller sold for $19,900
2. 2007 Ranger Tug 21 from the Pocket Yacht Company sold for $34,900
3. 1981 Nordic 26 from the A & M Yacht Sales, Inc sold for $69,000
4. 2016 Ranger Tugs R-31S from BananaBelt Boats & Yachts sold for $269,000
5. 2021 Ranger Tugs R-29 Command Bridge Luxury Edition from Reed Yacht Sales sold for $339,900
Keep in mind that price is not just determined by the boat's present condition. A big-ticket navy tugboat naturally costs a whole lot more than multiple mini tug boats combined.
I know of brand-new, top-tier commercial tug boats that see extensive use in assisting big ships costing roughly $13 million, but I'm going to assume you don't want to go there. Much like any boat, its size and power directly correlate to its price.
Converted tug boats may also cost less because they lack some of the specialized equipment and features of purpose-built tugboats, such as quick-release hooks or a higher working load.
You also need to mind the fee for tugboat service and other miscellaneous fees when registering, inspecting, and transporting your vessel. All of these should be factored in when buying a tugboat, so you won't exceed your budget.
While you're at it, be sure to have a clear answer to "What does a tugboat do?" before you even decide to operate one. Are you certain that you already know what exactly a tugboat is used for other than the general idea that they "pull boats and ships"?
If you want to know more about these boats, feel free to watch this video explainer:
Anyway, to impart a clearer picture of tugboat costs, I'm going to end this article with a table of models with their respective specs and prices.
| | | | | |
| --- | --- | --- | --- | --- |
| Model Name | Length | Power | Material | Price |
| 1993 Ranger Tugs RGR-R21DL-27HP | 21' | 27HP | Fiberglass | $29,593 |
| 1949 Tugboat Custom Canadian Built | 38' | Not indicated | Steel | $44,500 |
| 1949 Monk Tug | 42' | Not indicated | Wood | $49,500 |
| 2016 Ranger Tugs R21EC | 21' | 20HP | Fiberglass | $55,000 |
| 1981 Nordic 26 | 26' | 50HP | Fiberglass | $69,000 |
| 1978 Crosby Custom SOUTHERN Tug | 26' | 200HP | Fiberglass | $125,000 |
| 2002 American Tug 340 | 34' | Not indicated | Steel | $279,000 |
| 2024 American Tug 395 | 39' | 640HP (max) | Fiberglass | $795,000 |
| 2024 American Tug 485 | 48' | 550HP | Fiberglass | $1,695,000 |
| 1994 Tugboat ABS Load Line Ocean Going Tug | 128' | Not indicated | Steel | $2,990,000 |
Conclusion
I hope that the facts and figures I've shared here have given you a satisfactory answer to the question, "How much does a tug boat cost?" Again, you can purchase one for as low as $9,000+, but if we're talking about top-notch vessels then you have to be prepared to pay $500,000 to $3,000,000 for used and new vessels alike.
Beyond age and condition, price is also dictated by the amenities and equipment onboard, size, and engine horsepower.
Related: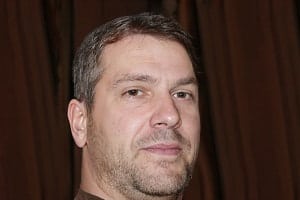 "My intention from the first day establishing Boating Basics Online is to provide as much help as possible for boaters who want to experience a first safe and convenient trip. So feel free to join us and share your beautiful journeys to the sea!"