The preferred recreation of some people is influenced by their love of speed and adrenaline rush. Speed boats suit their personality when they wish to enjoy the sun and the water in the summertime.
If you're one of them and you don't own any vessel yet, curiosity will be over the question: how much does a speed boat cost? The average cost of a speedboat is around $20,000, and you should be willing to pay $30,000 or $40,000 more for higher performance.
The prices can even go up into 6 or 7 digits for high-end models with unique features and excellent performance. This article will show you options and other expenses besides the boat cost to set your budget.
Factors That Can Determine the Cost of a Speed Boat
1. Types of speed boats
The main types of speed boats are inboard and outboard. You can compare the inboard type with a car as their motors are both covered. Contrary to the outboard boat, the motor is in the exterior part of the boat.
You'll find that the price of inboard speed boats is higher than the outboard because their maintenance is demanding. Moreover, it's hard to access their engine and some parts. More so, inboard spare parts are limited as few manufacturers produce them.
Since the motor of the inboard type is within the boat, it can take up much space. Therefore, only a few people can be onboard. On the other hand, the outboard type is more spacious to accommodate the whole family. However, the former excels in displaying speed than the latter.
With these features, outboard speed boats can cost $20,000, while the inboard type will have a relatively higher price tag. You may get an outboard type as there are numerous options in the market.
But if you prefer the sleek appearance and high speed of inboard boats, you can go for it! They're similar to other expensive speed boats called bowriders, trawlers, runabouts, and watersports boats.
2. Size, style, and design
You may think that a smaller size means a lower price. Unfortunately, not all of them since high-performance boats are still costly despite the decrease in size. When it comes to style and design, you can simply look for the model that suits your needs and demands.
The basic, affordable model will do if you'll only use the speed boat for fishing and casual cruising. Even though you will try to avail a secondhand high-performance boat, it costs $30,000 to $40,000 more than the brand new basic model.
You'll find larger models with plush seating arrangements and wooden interiors. They are called cruisers with the price in 6 or 7 digits. Second-hand cruisers are available for sale, but there's no big difference in the price.
List of Speed Boat Costs
This list features affordable models as well as high-end or luxury items.
This costs $18,000 and I can say that it's a fair speed boat price. It's a high-power outboard boat with a speed that is suitable for cruising, fishing, and occasional ride with family and youngsters.
With its 17 feet length, a small family can enjoy riding it on a sunny day. The interior design is terrific as it's built for comfort. High-tech stereo speakers are also included so you can chill with some music. The sound can be compared to awesome brands like Ortizan, iFOX, Bugani, and DOSS.
This speed boat also guarantees durability if you look at its materials. It comes with a 90 HP motor, but you can upgrade it to 115 HP, making it effective for water sports. Refreshments can also be available as there's a space for coolers where you can keep beverages and the catch of the day.
This speed boat is perfect for fishing enthusiasts since it has rod lockers and hidden hatches for storing your valuables. And the price of this speed boat is $26,000. It has considerable speed that works with a 70 HP motor. These features are great for water sports like parasailing and skiing. Upgrades can be done with the motor to meet the requirement of your water activities.
Chaparral Boats 210 Suncoast
Reliability boosts the popularity of this model which costs $40,000. It's a 20-foot long speed boat that is great for fishing, water sports, and other water activities. You can do a lot of things because of its 150 to 200 HP motor. When you cruise with this boat, it's possible to increase its speed.
There's ample space for the permanent benches within its sleek and stylish interior. You'll surely be impressed with its cockpit! Apart from a lot of space, securing your stuff is convenient due to the multiple storage compartments.
It's categorized as a moderately priced speedboat since you only need to pay $27,000 for it. Amazingly, it comes with a trailer so you can save money without a doubt. You'll also like the tackle trays, storage hatches, and comfortable seats.
I would like to specially mention the seats as they're perfect for fishing with their high back like Leader Accessories high back seat and NORTHCAPTAIN High Back Folding Boat Seat. Even if you sit on it for hours, you won't feel exhausted. This boat has a powerful engine that allows you to engage in different water activities.
Spending $90,000 for this speed boat is worth it. It can lead you to the boating experience of a lifetime with its amenities and engine that makes various speeds possible. This is an inboard type of boat that is accompanied by noise reduction technology. Hence, there will be no howling noise that can cut the enjoyment of sailing and fishing.
Apart from its diamond-stitched upholstery, you get to lay back and relax while listening to the music from its nice audio system.
Luxury or high-end models
If you're interested in racing, powerboats, and high-performance boats, here are the models that may please you.
| | | |
| --- | --- | --- |
| Speed Boat Model | Manufacture Year | Cost |
| Outerlimits SL41 | 2015 | $625,000 |
| Mercedes-AMG Marauder | 2018 | $1,200,000 |
| Mystic C4400 Habitual | 2018 | $699,999 |
| Midnight Express Pied-a-Mer | 2017 | $1,600,000 |
| MTI V-42 | 2016 | $585,000 |
| Skater 388 | 2014 | $699, 950 |
| DCB Performance M35 | 2015 | $685,000 |
| Adrenaline ZRX47 Carbon Series | 2018 | $1,000,00 |
| Wright Performance 360 | 2017 | $450,000 |
| Cigarette Racing Tirranna | 2019 | $3,500,000 |
Things That Would Be Added Up to the Cost of the Speed Boat
It's not enough to just know the price of a speedboat as other factors require a fee or payment. You'll know them in this part.
Docking or mooring charges
Most personal boats, like speed boats, stay in storage 50% of the time. If you have a small boat, you can fit it in a garage or property. But this setup is out of the question when you have a large vessel. Aside from an unavailable towing system for its size, it will likely not fit in the garage.
Therefore, you need to get a harbor space for docking. Before you buy a speed boat that you like, check first the rate of the space with your local marina. This knowledge will help you with the estimation of the total cost.
So generally, based on your boat size and the rate in your area, the rent usually ranges from $100 to $500 per month and for this expense, you can pay yearly.
Some models are sold with a free trailer, but it's unavailable to most speed boats. Hence, you must foresee this as an additional charge. This item's one-time spending is much better than paying monthly or yearly fees.
The trailer is sold in an amount similar to the dock's monthly charge, which is from $2,000 to $10,000. Sadly, it won't be an option for those who own a large boat. But you will need a towing vehicle when you don't have a truck or car that is strong enough to tow your boat.
Before you can use your speed boat, you have to process the license, which means another fee. Although the money you pay is not the same as the staggering price of your boat, you still have to include it in the total.
Are you aware that around 5,000 boat accidents happen every year? The consequence of this misfortune is spending on repairs and medication. You can lose thousands of dollars so getting boat insurance is a way to prepare for these undesirable circumstances.
Depending on the size and type of boat you own, the usual insurance plan will cost $100 to $500 per year.
Wrapping It Up
To wrap things up: how much does a speed boat cost? You shouldn't only focus on the boat's price but also other expenses. If you settle for the basic model, it can be around $20,000 to $30,000 but expect to spend dollars in 6 or 7 digits for high-performance ones. Don't forget to add trailer cost and charges for the license, insurance, and docking to the total sum.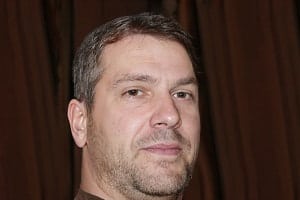 "My intention from the first day establishing Boating Basics Online is to provide as much help as possible for boaters who want to experience a first safe and convenient trip. So feel free to join us and share your beautiful journeys to the sea!"