The Bahamas is a popular destination that any boater would want to visit, preferably on their boat. But how long is a boat ride from Miami to Bahamas?
You can reach the Bahamas within one day by a private boat and in three hours by ferry. In this article, we'll talk about the details you need to know about the trip, including how far the Bahamas is from Miami and how long to sail to get there.
Keep reading to learn more.
Trip to the Bahamas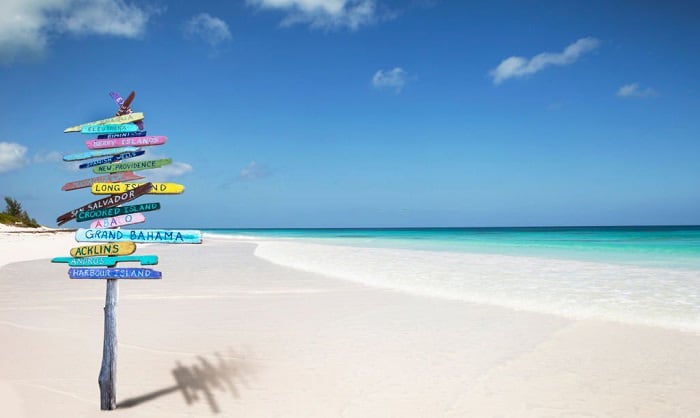 The Bahamas is not that far from Miami at a distance of just over 40 miles and is a popular destination on Florida cruises. By taking a ferry, you can get to the Bahamas in around three hours and around just 1 hour by plane. But one means of getting there that has been popular for decades is by private boat.
It is possible to reach the Bahamas within a day, and experienced captains can do it in a shorter time. However, being able to properly and reliably reach the Bahamas requires certain specifications of a boat – namely that it is at least 24 feet long and is outfitted with a twin engine.
Preparing for the Trip
Because a boat trip from Miami to Bahamas is long, it is imperative that your boat is thoroughly checked and that everything is in proper working order; this includes all of the boat's electronics.
It's also important to ensure that you have enough supplies and fuel: a full tank will allow you to reach your destination.
Next, you need to have the documentary requirements for entering the Bahamas; it is still a different country despite being so close to Florida. The list includes your passport, documentation for the boat including its title, a filled-out customs clearance form, and immigration paperwork.
It's convenient these days because everything can be prepared online at the official website for the Bahamas. It should be noted that a fishing permit is separate from a boating permit.
The last thing you need to prepare is your time of departure. Clear and calm weather is very important for this trip, and any possible weather hiccups can impede your safe arrival.
Summer is considered the prime season for boating to the Bahamas. Be thorough in your planning to keep things on track.
Travel By Boat
Traveling from Miami to Bahamas by boat is a more challenging crossing, and it is not recommended to be your first one. While it is just over 40 miles from Florida, there are a lot of shallow waters to cross with frequently shifting sands that render boating charts obsolete after a certain time has passed.
The knowledge of an experienced captain is valuable, as being able to read the waters and the environment is key.
Before crossing this distance, however, it is also important to know a bit about the destination. The Bahamas is an archipelago that comprises thousands of islands. That's why it is important to set an expectation of which island to go to. The closest area is the Bimini chain, which has transformed into a tourist hub complete with a Hilton hotel.
The islands in the chain are much closer to Florida, being the westernmost point of the Bahamas. The capital, Nassau, is further east and may need a bigger and more powerful boat to reliably reach within a day.
Group Crossing
As mentioned above, summer is the ideal season for traveling to the Bahamas by private boats. In line with this, there is an organized group day trip in June and July known as the Bimini Boating Fling. It is an officially recognized event endorsed by the Bahamas itself.
A group of 30 boats at most depart on a Thursday morning, guided by captains with extensive travel experience to the Bahamas. Able to be gleaned from the name, the destination is the Bimini chain of islands.
The people involved aim to equip more boaters with the knowledge needed for people to make the trip on their own and maybe even teach others what they've learned as well. This is a great way to learn what is necessary for traveling to the Bahamas, though this trip starts in Fort Lauderdale instead, which is close to Miami.
Participation requires a small fee and can be registered at the Bahamas official website. The boating fling is a guided round trip that sees boaters back in Florida by Sunday that same week.
Frequently Asked Questions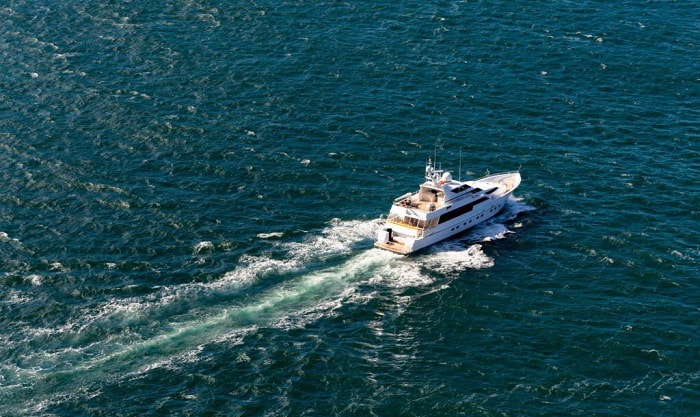 1. How long will boating from Miami to Bahamas take by sailboat?
The Miami to Bahamas boat time can be as long as three days if you use a sailboat, but it can be less if the boat can maintain a good speed and the weather is calm and clear.
2. How do people get around in the Bahamas?
Because the Bahamas is made up of thousands of islands, it is necessary to take a ferry or water taxi to travel to different islands.
3. Will a speed boat be able to make the trip to the Bahamas?
Regardless of boat type, the size and engine requirement mentioned above applies as the minimum for undertaking the trip.
Conclusion
Now you have a better understanding of the challenges a boater would need to face in undertaking a Miami-Bahamas trip, as well as what you need to prepare for it.
If you know anyone else wondering how long is a boat ride from Miami to Bahamas, please share what you've learned with them as well. Don't forget to drop your comments or suggestions below.
Remember to boat safely.
Read more: How long does it take to drive a boat from Miami to Cuba?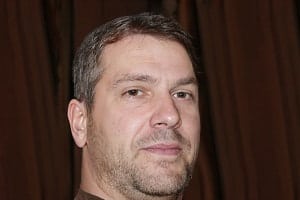 "My intention from the first day establishing Boating Basics Online is to provide as much help as possible for boaters who want to experience a first safe and convenient trip. So feel free to join us and share your beautiful journeys to the sea!"