Many Floridians are drawn to Cancun's pristine, unspoiled natural wonders. Even then, they're just a fraction of the growing number of Americans putting it on top of their vacation list in recent years.
Are you planning a cruise to Cancun Mexico from Florida or sail there yourself? Just how far is Mexico from Florida by boat?
One of the shorter routes is starting from the port of Key West and then docking in one of the marinas at Playa del Carmen. This spans 438 nautical miles, and you can get there in 2 ½ days with a 7-knot average speed.
That's just one scenario, though. Read on to learn more!
Other Possible Boating Routes, Distances, and Travel Times
Florida to Mexico by boat is quite a broad topic, so much so that we can freely account for any route involving any major port between these two locations. As long as you have the necessary papers, you can't run out of route options.
Pretty much most, if not all, Mexican ports of entry accommodate private vessels. Here's a rundown of a few possible trips.
For instance, you can always decide to just make boating from Florida to Cancun part of a bigger trip to explore more of Mexico. You can make the port at Veracruz your final stop.
That's a total distance of 1215 nautical miles if Tampa is your take-off point. With a 6-knot average speed, it's possible to get it done in 8.4 days minus stopovers.
Another popular Key West Mexico itinerary involves docking at nearby Isla Mujeres. It's popular since it's one of the quickest ways to get from Florida to Mexico by boat, spanning just over 300 nautical miles.
Many cruises have done this route in the past. Obviously, it's the most convenient route if taking a boat from Florida to Cancun is your main aim since you can just dock in Cancun directly.
You can expect this trip to last for just 2 days at most, especially if the weather and waters are friendly.
If you're feeling more adventurous in your desire to boat from Florida to Mexico, you can sail all the way to the west coast and dock at the port of Manzanillo.
That's arguably the definition of hardcore boating from Florida to Mexico because it involves passing through the Panama Canal and spending time at sea for 24 days at the minimum. Still, if you've got the know-how and time, it's well worth embarking on that 3468-nautical-mile journey.
Also, there is no shortage of boaters who want to be able to sail through the Panama Canal at least once in their lives, so there's that.
Let's check the distance from Florida to Cozumel by boat next.
From calculation, it's just a bit above 500 nautical miles from Fort Lauderdale to Cozumel. That's roughly the same number of miles as the distance from Tampa to Cozumel if you're curious.
The distance from Miami to Cozumel is even shorter at 483 nautical miles.
If you're interested in taking a cruise, Cozumel is a possible destination among present-operating cruise ships, such as the Celebrity Apex. It will take you from Fort Lauderdale to Key West and then to Cozumel then back to Florida in a span of 6 days.
Types of Boats You Can Take
Regarding the possible kinds of boats you can take to travel from Mexico to Florida, you can pick any kind of legally registered private vessel. Aside from this option, it's also possible to make the trip on cruise ships as well.
Were you thinking, "Well I can always just take a ferry from Florida to Mexico…"? Not to rain on your parade, but the last service ferry from Florida to Cancun, the Yucatan Express, has sadly been discontinued for a long time now.
At best, the possibility of restoring a ferry operation between these two destinations has only been limited to Reddit hypothetical discussions.
If the possibility of going by car is still open, know that you can drive all the way from Miami to Mexico City. You'll pass through Georgia, Alabama, Louisiana, and Texas along the way, too, so you can make it a sort of mini "Explore Southern USA and Mexico" kind of trip. Such a trip will take you 34 hours of driving non-stop.
Frequently Asked Questions
Is it safe to sail to Mexico?
Going to Mexico from Miami by boat or any other applicable port of departure in Florida should always be considered a challenging endeavor. The common Key West to Cancun route alone is rife with dangerous currents.
As in any other boating or sailing trip, you can never rule weather out of the equation. Experienced sailors advise selecting the friendliest current and wind conditions possible. Ask for the latest charts and examine wave and wind patterns carefully to double-check.
Are there any ferries from the US to Mexico?
No, there have been no ferry services from the US to Mexico for a long time now. The sole ferry that rendered the service was the Yucatan Express's Scotia Prince, and it only ran for a relatively short time before stopping abruptly altogether.
How much does it cost to sail to Mexico?
There are way too many variables to consider here. These are but some of the main questions you should be answering in detail.
How far is the port of arrival?
What type of vessel are you sailing and what is its average fuel consumption?
How much is the current fuel price?
I'm going to assume that you intend to take a cruise instead. Most cruises to Cozumel, Mexico, cost between $229 to $2,955.
Companies like Celebrity Cruises offer big discounts for a limited time, though, so be sure to be on the lookout for them. You can check it yourself by heading to their site: https://www.celebritycruises.com/itinerary-search?portsOfCall=CZM
What documents are required upon arriving at Mexican ports?
You'll be asked for your passport number if you're the captain. You'll also be required to present proof of ownership through a USCH Certificate of Documentation.
If the boat is undocumented, you will be asked for State Registration instead. Lastly, you should also be able to provide a notarized letter authorizing a valid representative to operate the boat.
Conclusion
So to wrap up all the points I shared above regarding how far is Mexico from Florida by boat:
The distance in nautical miles varies, depending on which port of departure and arrival you choose. Most boaters can opt for the shorter 330-nautical-mile route from Key West to Isla Mujeres, then head to Cancun from there.
Sailing from Florida to Mexico and vice versa requires plenty of planning, skill, and safety precautions.
You can't take a ferry, but cruise ships are still available. They're great for those who are not too keen on hiring a private boat and captain for this risky trip.
That's all for today. Should you have any unanswered questions, don't hesitate to reach out to us via the comment section below.
Read more: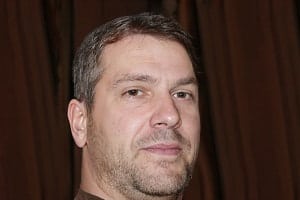 "My intention from the first day establishing Boating Basics Online is to provide as much help as possible for boaters who want to experience a first safe and convenient trip. So feel free to join us and share your beautiful journeys to the sea!"