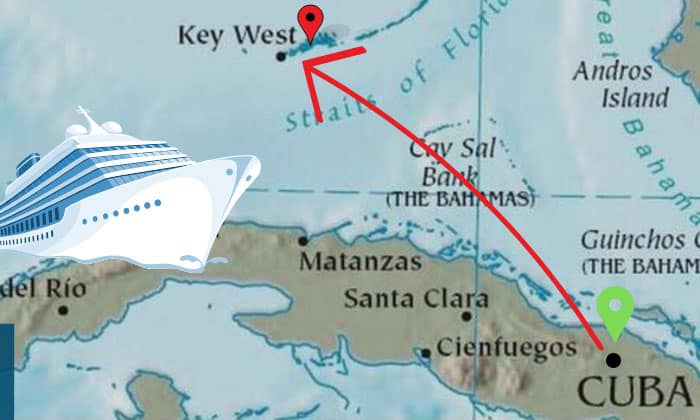 You'll probably be pleased to know the answer to your question, "How far is Cuba from Key West by boat?" After all, it's a fairly straight journey in more ways than one.
You can go from Key West to Havana by boat by sailing directly on the Straits of Florida from the port of Key West to Puerto de La Habana, and you can complete that voyage in just half a day with a 7-knot average speed. That's a distance of just 95 nautical miles.
If you want to know your travel options and the types of boats you can take, continue reading.
List of Other Viable Routes with Time and Distance
Judging by the usual sailing routes of most private vessels, the difference in distance and travel time is minimal. Besides the itinerary mentioned above, you can also consider the following routes that most people select when they boat to Cuba from Key West:
Hemingway Marina is the main entry port for boats like yachts and sailboats. A simple Google search will state the distance as 111 miles or exactly 96 nautical miles.
The difference from the previously-mentioned route is marginal at best, so you can expect to get there in just half a day, too.
Other boaters choose a relatively shorter route by docking in Varadero Marina instead. For reference, this route is 93 nautical miles.
You can cut 10 miles from the popular Hemingway Marina itinerary by choosing the western entrance route. The town's beaches are spectacular, and satisfactory accommodations make it a more compelling option for vacationers.
If you're set on going straight to Havana from Key West by boat, though, then the first route is your only option, although we can still make a case for visiting Varadero, since Havana is just a 13-minute drive from the town.
Overall, we can safely say that the average Key West to Cuba by boat time will take only half a day, assuming it will be a direct drive or sail. That's precisely why many boaters departing from Florida prefer to go to Cuba rather than the farther Bahamas.
And it's not like Cuban culture isn't rich enough as it is. Couple that with the Caribbean natural wonders you can enjoy for the entire duration of your stay, and I'll bet that you'll find it hard to say that the Key West to Cuba day trip isn't worth your while.
Feel free to watch this video of an actual direct sail from Key West to Havana and other Cuban sites:
Types of Boats You Can Take
Based on the facts outlined above, you can only take private vessels. These can be sailboats, yachts, catamarans, etc.
As of this writing, there's still no service ferry Key West to Cuba, even though plans for starting one have been made and discussed for a long time now.
Another hitch is that there are also no cruises from Miami to Cuba at present.
The only other option left for most, especially those who can't sail by themselves, is to charter a boat for a day trip to Cuba from Key West. This is especially true if you want to check out other cities and ports to get a more complete Cuban and Caribbean experience.
Usually, these services offer a sailing itinerary that makes sure you get the most out of your trip. Most let you customize your visit, especially if you want to do more island hopping or do more land activities, such as visiting the country's exquisite cathedrals or learning Cuban salsa dancing, among others.
Frequently Asked Questions
When will boats to Cuba start?
There's still no clear answer for this, since discussions of opening a ferry service are still ongoing. One may inevitably be created in the future, but it's safe to say that there will be none available until the travel embargo is no longer in place.
Private yacht charters serve as worthwhile alternatives, but obviously, you'll have to prepare to shell out significantly more money compared to ferry rides.
How much does it cost to sail from Key West to Cuba?
If you're sailing a private boat from Key West to Cuba, the expenses will depend largely on the distance you're going to travel and the amount of fuel you need. Obviously, boat fuel prices fluctuate, but if you're keen on getting an exact figure, take a look at this calculation:
Let's say you're maintaining a 7-knot speed and the engine is consuming 1 gallon per hour. Assuming you're covering 6 nautical miles every hour, that means you'll need 16 gallons to travel the Key West to Cuba distance of 96 nautical miles.
With the average cost of petrol being $7.5 per gallon, that means you'll likely shell out $120, minus other operating costs.
Conclusion
How far is Cuba from Key West by boat? Based on the estimates above, I think we can agree that the distance is fairly short. Maybe that has finally convinced you to embark on this Caribbean vacation.
Again, you'll only need to cover a distance of 93 to 96 nautical miles, with all possible sailing routes considered. Of course, you can always lengthen your trip and get to explore Cuba more intimately by chartering a fully manned private boat.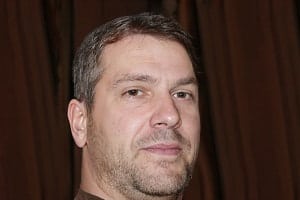 "My intention from the first day establishing Boating Basics Online is to provide as much help as possible for boaters who want to experience a first safe and convenient trip. So feel free to join us and share your beautiful journeys to the sea!"