Boat owners will one day seek means of how to get rid of an old boat. This is done due to different reasons, such as needing a new one or exploring other options. You can benefit from the disposal of an old boat as you can get some money and add to the budget of buying a new one.
Aside from selling, there are other ways to get rid of old boats. You can repurpose or donate them to a marine school. If you don't have the time to dispose of an old boat, you can hire a service to haul and take care of it for you.
I know you're curious about the steps that you have to take. Continue reading to know more.
How To Deal with An Old Boat Based On Laws
If you come to the point that your boat is beyond repair, the law doesn't want you to leave and dump it aside. It's your responsibility as an owner to properly get rid of it. The right place for this worn vessel is the boat disposal site or salvage yard.
Be proactive in finding the local or nearest landfill so it won't take much of your time and effort. Some may not have enough money to dispose of an old boat and take it to the disposal site. If you're one of them, you may be eligible for the VTIP or Vessel Turn In Program created by DNR (Department of Natural Resources).
VTIP works for the approval of disposing of an old vessel legally and safely. In addition, they may pay the total cost for this process. You can check your eligibility and fill in a form.
Once you confirm your eligibility, you can contact the agency to arrange the drop off of your vessel. You must prove that you're the registered owner of the boat. You also need the sign for its release. This is an option for you if you don't care about receiving any pay from some useful parts of your boat. You don't need to pay fees anyway.
DNR is concerned about abandoned boats as they leak oil and toxic substances. It's hazardous to marine life and the environment as those things cause pollution and contamination.
Things to Consider Before Getting Rid of an Old Boat
Even with the help from VTIP, documents that prove your ownership are essential. How to get rid of a boat without a title? Does your state allow the disposal of an old boat without a title?
Before getting rid of your boat, you have to acknowledge the situation that you're in. It will be your basis on the method of disposing of your old boat.
Furthermore, a lot of things need to be considered and questions need to be asked. Is your boat in a storage facility or a yard? Do you have a fiberglass or aluminum boat? Aluminum vessels are a breeze to recycle while fiberglass boats should go straight to the yard.
You'll also need to define the state of your boat. For example, the engine may still be working or not. In some cases, you'll find useful and valuable parts.
Getting Rid Of An Old Boat
1. Sell the Boat
When opting to sell your boat, it must have an undamaged hull and viable engine. Apart from an acceptable appearance, a clean title is also crucial. So, the buyer won't be reluctant to pay for your boat's value. Also, put a fair price tag on it.
However, money is not the primary concern when one wants to dispose of a boat. It's not that you're getting retirement funds from it. The main focus is getting rid of your boat with some cash benefits.
What matters the most is boat owners are relieved of their responsibilities. You'll no longer worry about being notified by the authority about the danger posed by your boat that sits in your yard.
2. For Donation
Some boats may not be worth selling, so the next thing that you can consider is donating them. You can reach out to schools, foundations, programs, and companies that accept old boats as donations.
Doing this will free you of tax charge and you're not burdened by the presence of an old boat in your yard. Some establishments require a title even though it's given as a donation.
It's important to get the title but it will also depend on your situation or arrangement. If the title is nowhere to be found, you can call the DMV regarding this matter. Requirements vary from state to state. In some instances, the trailer should be included and inspected.
3. Recycling
If your boat is not worthy to be sold or donated, recycling could be the appropriate option. This is another good way to free up space occupied by your unused vessel. Aluminum hulls can be recycled with no doubt in exchange for cash. Unfortunately, fiberglass hulls are usually sent to the dump.
4. Trashing
If your boat can't be sold, donated, or recycled, you'll be obliged to haul it for dumping and trashing. This is the usual case with vessels that are left to rot for several years. You can scrap some useful parts for a few bucks.
You can also make a deal with salvagers as they can make use of the parts of old boats. They can use or sell them to other boat owners. Some of them may even buy components that don't function but at a lower price.
In the case of fiberglass hulls, they're taken to the dump. You may contact local waste companies or services to take your boat for you. It depends on where you live. There may be some scrappers who can haul it for you or just someone willing to do the task.
What Happens to the Boat Parts
Those who buy the parts of your old boat only take the valuable parts. Some examples are cleats, T-tops, batteries, bow rails, and rod holders. Metal or aluminum bits are believed to be useful among the boat parts.
You may also do what scrappers do. Just take out the valuable parts and sell them. To haul your boat to the dump, you can hire someone. But if you ask a scrapper to do it for you, it could be free as long as you didn't remove the important parts like an engine. Scrappers are into this kind of business.
5. Repurposing an Old Boat
The hull or some parts of your boat can begin a DIY project. This is a way of repurposing a boat. It's fun to apply your creativity to something that most people would think is useless.
For example, a wooden boat can turn into pieces of furniture ,such as a sofa, shelf, table, and bench. It can also be made into a garden bed and decorative lighting. Some even turn it into an open bar. Just clean the inside of the hull and load it with different drinks and ice.
Final Shot For Your Old Boat
As mentioned, you have to secure the title, assess your boat's condition, contact establishments or people that do business with hauling old boats.
Your final decision on how to get rid of an old boat will be different from other boaters. You can sort it out yourself or let other people do it for you. The goal is properly disposing of your boat as it's your responsibility.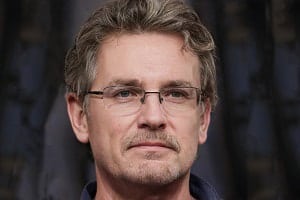 "I am James Harvey – founder of Boating Basics Online. It is established with the drive to help out first-time boaters, which are those desiring to explore their way through the water. So if you are new to boating, start from here with me. "