The gel coat of a boat protects the boat and gives it a beautiful quality. However, restoring worn and chalky gel coats is very difficult; you need to have the best gelcoat restorer for boats to make it easier.
There are different aspects to consider when selecting the gel coat restorer appropriate for your situation. Let's start with three of the most important features:
Applicability: Ease of use is always something important to consider. But we have to remember that restoring gel coats is not supposed to be effortless. Yet, different application methods require a certain amount of time and effort. Machine polishers and buffers offer the best efficiency. Yet, products being applicable by hand with applicator mitts or sponge buffers make restoration more accessible.
Aggressiveness: Different products take differing approaches to restore gel coats. One tried and tested method is through abrasives, but these end up damaging the gel coat little by little. Some products can provide the desired restoration results without aggressive damage to the gel coat surface. It is important to consider alternatives such as coatings.
Effectiveness: A good product should be able to restore surface shine and remove chalkiness. Also, it should provide good quality of the surface after restoration. In detail, the agent must remove scratches and markings to make the surface smooth.
The number of considerations can be various, but we'll make it as simple as possible so that you can make an informed decision. We'll also discuss the basic types of restorers, provide important insights in our buying guide, and briefly discuss how to restore gel coat. Read on to learn more.
---
3M Perfect-It Gelcoat Compound
Single-step restorer
High-quality and lasting shine
Works well on fiberglass and gel coats
---
Meguiar's Marine Restoration System
Wax provides adequate protection
More gentle on gel coat surfaces
Remove moderate oxidation
---
Star Brite Premium Restorer Wax
Single-step restorer
Easy to apply and use
Use with colored fiberglass hulls
---
Here are the 9

Best Boat Gelcoat Restorer

Reviews
1. 3M Perfect-It Gelcoat Medium Cutting Compound
The Perfect-It Gelcoat Medium Compound by 3M is a single-step gel coat restorer for boats that backs its claims. It is effective in removing oxidation on gel coat surfaces and can give a good quality finish.
Applying the product itself is easy and allows a fair amount of choices, either by hand or machine. It will take time to apply and rub the compound for it to work, but it does the job well. A straightforward application does the trick.
As a compound, the product does wonders for a gel coat surface. The included wax also does a good job of providing shine and protection for surfaces, especially fiberglass and gel coat areas on the boat.
The biggest concern would be that as the oxidation becomes more severe, it also requires more work and effort to use. For more severe scratches, it becomes necessary to use the product twice for full effect.
While this product cannot remove the heaviest degree of oxidation, it can remove those less than that. We should be aware that compounds are formulated for specific degrees of use, and this product has a good balance of effectiveness and aggressiveness.
What We Like
Single-step restorer that cleans, polishes, and waxes gel coat
Capable of removing light to medium degree of oxidation
Can be applied in a variety of ways, including by hand
Provides high-quality and lasting shine to gel coat surface
Works well on fiberglass and gel coats on boat
What We Don't Like
Requires multiple passes for more severe scratches and oxidation
This cutting compound is effective for both oxidation and boat gel coat restoration. While there are limitations, this product does a fine job if directed to address the right kind of problem.
2. Meguiar's M4965 Marine Restoration System
The second gelcoat restoration kit on our list is Meguiar's M4965 Restoration system. This product is recommended for use with fiberglass but also works with gel coats. As expected of an all-rounder kit, it comes in a set that includes a cleaner, polish, and wax for a thorough restoration.
The polish is fully capable of removing moderate levels of oxidation, including water spots and light scratches. The resulting finish also comes with lasting protection courtesy of the polish and wax protecting from boating elements. The wax lasts for at least a year, so little maintenance is required in that period.
Oxidation removal is not extremely aggressive, making it gentle enough not to damage the gel coat surface more than necessary and gives more control. A rubbing compound would be a better choice for heavier oxidation, but the polish in this kit can handle most others.
Due to how the polish is not very aggressive, it seems to require multiple passes for moderate oxidation levels. This takes more time and effort, though if it's to ensure a more lasting gel coat, most people would not mind it much.
What We Like
A set of a cleaner, polish, and wax; for a complete kit
Capable of removing moderate oxidation, water spots, and light scratches
Wax provides adequate protection and lasts for at least a year
The polish is more gentle on gel coat surfaces compared to others
What We Don't Like
The polish is not very aggressive, making multiple passes necessary
This restorer kit from Meguiar's is an excellent choice for someone with a more traditional mindset in gel coat restoration. With three highly effective products in one kit, it is easy to restore the beautiful shine of our boat's gel coat.
3. Star Brite Premium Restorer Wax
The Star Brite Premium Restorer Wax is another good choice for restoring the gel coat surface of colored fiberglass hulls.
It is also a single-step restorer that allows you to work on your gel coat without the need for sanding, though it is still recommended to do some initial cleaning before proceeding to work on the gel coat.
Application is easy as it is applicable by hand for small projects or machine buffer for larger areas. By hand, it is applied in circular motions and performs the job in less time compared to polishes and compounds. As a boat wax, it does not cut into the gel coat surface, posing no damage to the gel coat layer the way compounds do.
After applying, the effects of this product can be seen quickly as the chalkiness of gel coats are removed as we wipe, though a machine polisher would yield better results. The shine would also improve with more time to work on it.
My biggest reservation with this product is its ability to remove heavy oxidation. Still, this agent works well for a light and medium level of oxidation, and that's precisely what most people need.
What We Like
Ideal for gel coat surface of colored fiberglass hulls
A single-step restorer works without sanding
As a wax product with no damage to the gel coat
Easy to apply and use, by hand or by machine buffer
Recommended for use with colored fiberglass hulls
Works fast to remove chalkiness and show great shine
What We Don't Like
Unable to remove heavy oxidation
While seemingly limited in its effectiveness, this starbrite gelcoat restorer works exceptionally well while not cutting into the gel coat. It performs well in restoring gel coats and is ideal for fiberglass hulls.
4. Presto! Gelcoat Rejuvenator Boat
The Presto Gelcoat Rejuvenator is a gel coat restorer designed to bring back gel coats' shine and color luster in an easy-to-use system. In truth, this single-step restorer restored the surface of gel coats for my boat without the need for thorough cleaning or sanding.
Rectifying application is also easy because of its viscosity and reasonable drying time, while it is sticky enough that it holds to the gel coat surface even before drying completely.
This product works by filling the gaps in the gel coat surface to produce a smooth and shiny finish. Instead of creating a layer above the old one, it penetrates the gel coat surface and reinforces it. Such a method will ensure little maintenance, so that's a win for busy people like me.
Aside from restoring the gel coat, it also provides sufficient protection against boating weather and UV, ensuring your gel coat will last longer. This coat works for both plastics and fiberglass aside from gel coats.
Perhaps my biggest concern with this product is its inability to remove scratches and marks. As a coating, it should not be expected to handle tasks meant for compounds.
What We Like
Easy to use single-step gel coat restorer for boats, no need for sanding
Easy rectifying application due to viscosity and reasonable drying time
Penetrates the gel coat surface and reinforces it for long-lasting coating
Provides a shiny finish with UV protection
Works on plastics and fiberglass aside from gel coats
What We Don't Like
Not effective in removing scratches and marks on gel coat surface
This Gelcoat Rejuvenator not only restores gel coats but also revitalizes their faded color. Because it can restore gel coats without the damage that any gelcoat polishing compound has, it should be worth considering for this point alone.
5. Poli Glow kit boat RV fiberglass restoration
The Poli Glow boat and RV gelcoat restoration kit is a set that includes a gel coat oxidation remover, a gel coat fortification, and microfiber applicator mitts.
The whole system is formulated to work together to create an optimum gelcoat restorer system that effectively brings back the shine of gel coats for boats and RVs.
The product is easy to use, and the included applicator mitts ensure that the gel coat fortification is applied correctly and evenly. The cleaner, on the other hand, can be used easily with any scrub.
As it comes in 32 ounces, the product suffices a large project cleaning and storing our boat and RV surfaces. So, it is a real bargain.
The gel coat fortifier produces a reinforcement layer that fills breaks and gaps in the gel coat surface. Thus, the result is a smooth and shiny gel coat finish that lasts years. The fortification is used the same as other coatings, at temperatures of over 70 degrees Fahrenheit.
Probably the weakest aspect of this restorer system is its cleaner, as it does not remove severe oxidation well. This should not detract much from the whole package but still a dent in an otherwise effective gel coat solution.
What We Like
A complete set of cleaner, gel coat fortification, and microfiber applicator
Applicator mitts ensure that the fortification solution is applied properly
The fortified gel coat is shiny, strong, and lasting
This restoration kit is easy and simple to use
Comes in 32 ounces for large restoration projects
What We Don't Like
The cleaner is not very effective in removing more severe oxidation
Overall, this oxidized gelcoat restoration kit makes rejuvenating our gel coat easy. Despite its minor flaw, this kit by Poli Glow is a sure winner.
6. 3M Marine Restorer and Wax 09005
Many products on our list prove effective for removing up to moderate levels of oxidation. However, most of them are unable to handle heavy oxidation levels even with multiple passes. This is where the 3M Marine Restorer and Wax, a compound specifically designed to remove heavy oxidation, shines.
This product is a single-step restorer that combines compounds with wax. The resulting product can take on the toughest levels of oxidation while also providing ample protection against the elements in one bottle.
Besides removing heavy oxidation with its potent formula, the restorer can even remove rust deposits on our gel coat and fiberglass surfaces. The restored coat will reveal a high-quality shine and vibrant shade as if brand new, making the product stand out among others in the market.
Furthermore, it will serve as a protecting layer against sun rays and harsh weather. It means less worry for the boat and more time to enjoy the beautiful scenery and trip.
Application is simple enough and does not involve a lot of skill or knowledge. However, it does take a lot of work to finish when applied by hand. This product is recommended for use with a rotary buffer to be more efficient and time-saving. The effectiveness, though, seems to be independent of how it is applied.
What We Like
Single-step restorer that is easy and simple to use
Able to take on the toughest levels of oxidation and even rust deposits
Can be applied by hand or by using a rotary buffer
Wax effects are lasting and protect against UV and harsh weather
What We Don't Like
Takes time and effort to finish working if applied by hand
There are few products available in the market that can rival this 3M Restorer and Wax and its excellent gelcoat restorer reviews. For boaters looking to address heavy oxidation, this is probably the best to have.
7. True Composites Gelcoat Marine Gel Repair
True Composites' gel coat repair kit is a specialized product recommended to repair scratches and gel coat damages. From my experience, the resulting finish is beautiful and pristine white with consistent quality.
The gel coat applied by this product is durable and shiny. Due to its wax component, this product ensures a lasting shine and protects against most boating elements such as UV and extreme boating weather.
With a working time of 15 to 25 minutes at 77F, this product provides a longer working time compared to other coating products we've covered. Curing time is at 45 minutes to 4 hours depending on the temperature, which allows for enough adjustment time in applying.
We can use this product to revive the good look for old fiberglass surfaces. When combined with wet sanding, the gel-coat surface will offer results immediately. Then, applying rubbering compound and wax coating marks the final stage of successful boat restoration.
So, the instructions for this product are clear, yet it takes time and effort throughout different stages like sanding and buffing to provide the best-looking gel coat.
What We Like
Durable and shiny coating for old fiberglass boats
Wax component ensures a lasting shine and protects against UV and weather
Ample working time (15 to 25 minutes) for application
Suitable curing time (4 hours) for adjustment
Combines wet sanding, rubbering compound, and wax coating for best result
What We Don't Like
Requires more work compared to others
This coating product by True Composites provides incredible value in its superior-looking gel coat finish. The amount of work that it requires, while considerable, cannot match the quality that we get as a result.
8. Fiberglass Supply Depot Inc. White Gelcoat
The Fiberglass Supply Depot White Gelcoat with wax is a coating product that produces a gel coat surface that looks brand new. When used correctly with the hardener and wax, it creates a gel coat to stand the rigors of boating for a long time.
This coating can produce a new layer of gel coat to replace the old and worn surface of your boat. It possesses high viscosity, which makes it easy to apply and spread. The coat dries only when the wax is applied, which gives us control over our gel coat application and adjustment.
Notably, the result is a gel coat finish that looks clean and professional. The wax provides ample protection against marine conditions and the necessary toughness expected of gel coats. The new gel coat layer can even be sanded, and further polished for an even better shine; it is also compatible with color additives.
We should know that one pint of this potent solution can cover around 12.5 square feet of gel coat. Such an amount is enough to revive the old surfaces of large boats and RVs, offering cost-effective utilization.
Still, its minor drawback would be the high degree of skill and knowledge needed to apply correctly. Manually mixing the coat with wax, hardener, and catalyst is necessary.
What We Like
Highly viscous and is easy to apply and spread
Compatible with color additives for polyester resin or gel coat
Able to cover damage and scratches on the surface to produce a new layer
Comes with most of the necessary additives; catalyst, hardener, wax
1 pint for 12.5 square feet, ideal for large repairing projects of RVs and boats
What We Don't Like
Has a high degree of difficulty to apply
This fiberglass gelcoat restorer is a quality product that would surely bring life back to our old gel coat.
9. TotalBoat Marine Gelcoat
The TotalBoat Marine Gelcoat product is a coating solution formulated for gel coat repair and entirely new gel coat applications. It is available in a couple of varieties; wax and non-wax and white and neutral.
The product results in a professional-looking finish that is clear and pristine and inspires awe in any who behold it. The wax variant is recommended for repairs, as it allows for the addition of additional layers and melds properly with older gel coat surfaces.
The availability of white and neutral color variants is more than just a choice in aesthetics; it also lends an ability to create more complex colors.
More importantly, this product leaves a durable coating, more resilient than most solutions I have used. Hence, it is ideal for coating hulls, boat exteriors, cosmetic Gelcoat, composite areas, etc.
Application options cover a wide range since this product can be easily applied using a brush, roller, or even spray if we have a large tip. With working temperatures of 70 to 90F, it is workable at a wider range compared to other coating solutions.
My only gripe with this product is its working time of 12 minutes for each opened pint; it takes considerable experience to use up the entire container and apply it well.
What We Like
Available in different types: wax and non-wax and white and neutral
Works well for gel coat repairs and fresh applications
Compatible with color agents to alter gel coat color
Can be applied in a variety of ways, including by spray
Durable coatings for hulls, boat exteriors, cosmetic Gelcoat, composite areas, etc
What We Don't Like
Its short working time makes it tricky to use
This gel coat solution from TotalBoat Marine is a superior product whose only shortcoming is its degree of difficulty for use.
Factors To Consider When Choosing Gelcoat Restorers for Boats
Types of Gelcoat Restorer
Polish
Polishes are products that can strip off the chalky layer of gel coats. They are products that are used commonly for boats, but they are also widely used for cars.
These polishes can remove the chalky surface due to the abrasives that they contain. These abrasives strip off a very thin layer of gel coat comparable to peeling the skin of an onion. After the outermost chalky layer is removed, revealing a shinier gel coat.
However, the use of polish cannot guarantee a gleaming gel coat. Wax is still necessary to bring out its best shine. There's also the problem with scratches on the gel coat, which basic polish cannot remove.
Benefits:
Can remove the chalky surface of gel coat of boats and restore their shine
The less damaging gel coat restoration option
Drawback:
Ineffective against scratches on gel coat surfaces
Compound
Compounds are similar to polishes; they are products that are intended for use in restoring oxidized gelcoat. However, it is the situation that dictates whether to use polishes or compounds. While polishes are our general-purpose tools, compounds are more specialized.
A chalky surface means that oxidation has built up over the surface of a gel coat. While polishes can remove these, they are not effective for removing scratches. Compounds are what we need for those.
Of course, there is a limit to the severity of scratching that compounds can restore. There are different compounds, with more aggressive types designed for more severe scratching, but if the scratch is big enough, it may be necessary to have the gel coat replaced instead.
Benefits:
Capable of removing scratches that polishes cannot handle
Available in stronger types for more severe gel coat damage
Drawback:
Can be very damaging to the gel coat if used too much or too often
Coating
Some products take a different approach compared to polishes and compounds. Instead of stripping off the top layer of the gel coat, they instead add to it. With these products, they create a new top layer over the old one.
These products are made from a range of different materials, such as urethane and polymers. They are very effective in producing a good-quality shine, but they are limited in repairing the gel coat surface.
It is common to see gel coat surfaces restored with coating systems with scratch marks underneath. While they do produce excellent shine, they are not the best option for surfaces with many scratch damage.
Benefits:
Take less time and effort to use compared to polishes and compounds
Produces very good shine and a smooth surface due to a new layer
Drawback:
Markings and rust deposits will still be visible under the new shiny coat
Buying Guide
A lot of information and considerations are required to choose the right boat gelcoat restorer for your situation. That's why we put this short buying guide together to make the process a little easier and simpler.
We broke the process down into 3 steps.
One common feature of any marine gelcoat restorer is that they involve a single-step process of application. This means that the usual preparations are not necessary to be done; these include sanding and cleaning.
However, regardless of which product you want to use, it is recommended to do the cleaning. This allows you to examine the gel coat properly. There may be scratches underneath the dirt, and missing these details make it hard to choose the right product.
Doing some cleaning also makes whichever product you choose more likely to be effective, regardless of whether or not they are single-step restorers.
As for cleaning itself, using soap and water is fine, you don't have to make the gel coat surface shine, just make sure that any damage is visible by removing whatever dirt or grime you can.
Step 2: Examine the gel coat
The next step is to examine the surface of your boat's gel coat. Check to see what you will need to address and how severe the problem is. Things to look out for include water stains, scratches, surface gaps or breaks, and fading color.
As for oxidation, it is also important to note how severe it is. A chalky surface is the most obvious sign of oxidation; if the chalk sticks to your hand upon touching, the damage is more severe.
Step 3: Determine the restorer you need
After you identify the problems, choose the product that can help address these problems. Coatings are probably easier to use and take less time, but if you have a lot of chalk coming off or a lot of scratches, you may end up with a shiny gel coat with the damage still visible underneath.
Polishes and compounds will get better results with more severe oxidation, but they take more time and even more effort; machine polishers can help save time and effort but don't expect it to be easy.
The severity of gel coat surface damage will determine whether to go with polish or compound. Use polish for moderate oxidation, but heavy chalk and scratches will require heavy compounds to address.
After narrowing down the list to a few gelcoat restoration products, choose which one offers the best features for you, and you're all set.
What Is The Top-Rated Gel Coat Restorer For Boats
There is no single gelcoat restorer for boats. Different situations call for different solutions, and it comes down to the condition of your gel coat. Even excellent products like the Owatrol gelcoat restorer and 3M Marine Restorer have specific uses.
The main things to look at are the degree of chalkiness, the presence of scratches or marks, and the length of time that has passed since the gel coat was last given care. Depending on the situation, it may even be necessary to use two kinds of gel coat restorer to bring back the shine.
How Do You Make Faded Gel Coat Shine
The first step to restore faded gel coat is cleaning. It's important to get all the dirt off, and simple washing can be effective. Soap does a good job, but specialized marine cleaning supplies may do an even better job.
After cleaning, it's important to use the right kind of polish; this is what restores the gel coat's shine. It's vital to choose the suitable polish for the job because the wrong one may not bring the shine back.
To make sure that it will be as close to its original shine as possible, finish the job with some wax. This will make it shinier and also make its shine last longer.
How Do You Fix Chalky Gel Coat
Chalky gel coat is the product of oxidation that builds up over the gel coat's surface exposed to extreme marine conditions. On how to restore chalky gelcoat, it is necessary to use the right tool for the job; polishes and compounds.
Whether you're using polish or compound, they do similar things; they remove the chalk from oxidation by removing a very thin layer of the gel coat. After the outer layer is removed, a shiny gel coat that resembles its quality when it was new emerges.
Make sure to read our buying guide properly to make sure you're able to choose which boat gel coat restorer is best for you.
Conclusion
Here marks the end of our short guide in choosing the best gelcoat restorer for boats. We covered many essential points for consideration when looking at gel coat restorers and which are ideal for use.
Hopefully, you'll be able to make the best choice concerning your gel coat situation. If you find this guide useful, please share it with others and leave your comments below. Remember to boat safely.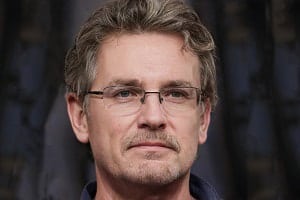 "I am James Harvey – founder of Boating Basics Online. It is established with the drive to help out first-time boaters, which are those desiring to explore their way through the water. So if you are new to boating, start from here with me. "