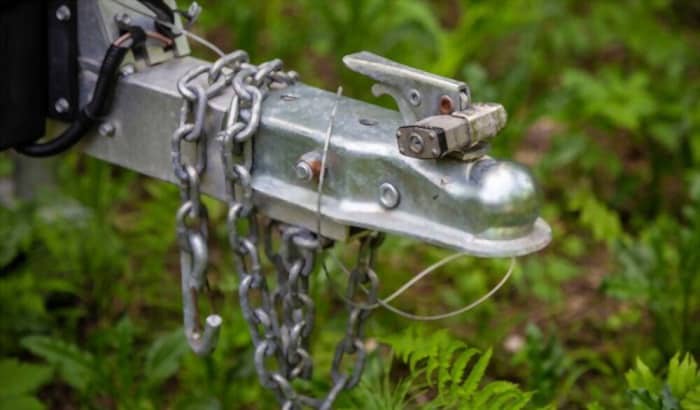 When setting up a boat trailer, you've probably heard or read about how it is important to prepare everything correctly, including your safety chains. But what is the main function of a boat trailer's safety chains?
The trailer safety chains help prevent too much movement between the trailer and towing vehicle; they can serve as support in case the coupler suddenly disconnects. However, there is more to this, keep reading to find out.
Boat Trailer Safety Chains
Safety chains are part of a proper boat trailer setup; these are attached to the towing vehicle. Note that there should be two safety chains, and they need to intersect one another for maximum effects.
The chains serve as secondary support that keeps the trailer's coupler from hitting the ground should the connecting hitch encounter problems and break apart. The links also help keep the trailer more stable while on the road, reducing its movement or swerving.
Can safety chains be used with a trailer hitch? Yes, it can, specifically, a bracket on the tongue. The side that connects to the vehicle has s-hooks to secure the chain to the boat.
Trailer Safety Chain Requirements
It is important to use heavy duty trailer safety chains because they need to be able to handle a lot of stress. Specifically, for chains to work properly, it is essential to use the right grade, and a size guide can help determine which one would work.
Chain class is the most important aspect when choosing the right size, and for this, we look at the Gross Vehicle Weight Rating (GVWR) measured in pounds (lbs).
For example, 7,000 lb trailer safety chains are class 4 with a GVWR of 7600, meaning they can pull a maximum weight of 7600 pounds. Note that this is the demand for each chain and not their combined strength, so a 7000-lb trailer needs two class-4 links.
It is also required by law to make use of trailer safety chains; however, details differ between states. Some only require the use of safety chains (or cables as an alternative), while others explicitly mention a law to cross safety chains in a specific manner.
How to Connect Safety Chains to a Trailer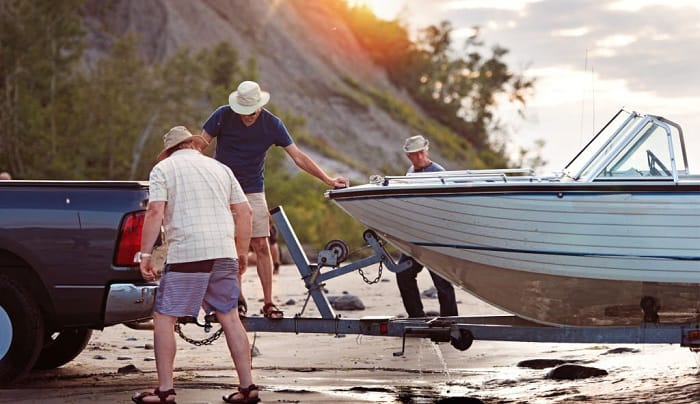 It is important to connect the chains properly; otherwise, these will not be able to support the boat trailer. Things to look out for include getting the length and slack right.
There should be enough slack so you can keep the tongues up, but the chains should not touch the ground. Ideally, there should be 5-8 inches of distance between the supporting links and the ground.
In case the links are too long, you should cut off the excess length or double them back. While twisting is another plausible solution, I personally wouldn't recommend it as this method can weaken the chains and do more harm than good.
Step 1: Chain check
You can attach safety chains to the trailer tongue with brackets welded on the sides. However, the chains are usually already attached and do not need to come off unless they are being replaced.
One thing you always need to do before using the chain is to inspect it for any signs of damage. Check your hooks and links to see if there are any indications that it may give out. Go over the chains' connections to the trailer as well.
Step 2: Connect chains to the vehicle
Be mindful of the length, but you'll only need to do this when using a chain for a trailer the first time. Bring each chain beneath the coupler and cross one over the other. This will help keep the trailer more secure.
You can secure the trailer safety chain hooks using S-hooks found on each chain. Brackets on the towing hitch are the most ideal place to mount your hooks, but there are other places where you can connect them. Latch them backward for more stability.
What to avoid when you attach trailer safety chains
Do not connect chains together with the hitch.
Avoid twisting the chain too much; this may cause it to fail.
Under no circumstance should you cross the chains above the coupler, as there's a chance the two may get stuck.
Frequently Asked Questions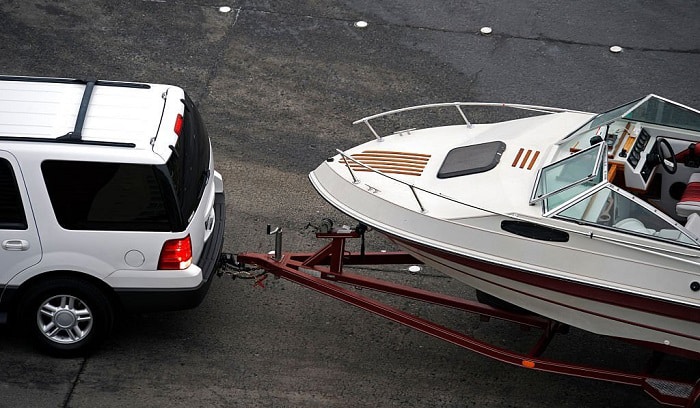 Why do you cross chains on the trailer?
There are a few reasons. One is to limit the trailer's sideways movement in case the coupling is disconnected. For this purpose, crossed chains will offer more stability compared to parallel chains.
Another reason to do this is that these can serve as a cradle to catch the trailer tongue in case the primary connection fails. This will keep the tongue from hitting the ground.
Do you need chains on a trailer?
Yes, these are needed because they are required by law. Other than that, crossed chains are necessary for safety reasons as well. Should a coupler failure occur, the trailer might detach completely and lose control on the driveway.
What are the chains for when towing?
Safety chains prevent excessive movement of the trailer to keep the trailer and vehicle more stable while in transit. It also serves as a backup in case of any coupling problems.
Where can trailer safety chains be attached?
You can hook up trailer chains to the trailer's tongue and the vehicle's bumper brackets or frame. There may also be brackets on the vehicle's towing hitch.
Conclusion
Now you know all about what is the main function of a boat trailer's safety chains, and how to use them properly. This is a crucial detail, so it's a good idea to familiarize yourself with it and to keep it in mind. It can even save lives.
Did you find all of this information useful? Tell us all about your experiences with safety chains in the comments section below. We look forward to hearing from you.
Remember to boat safely.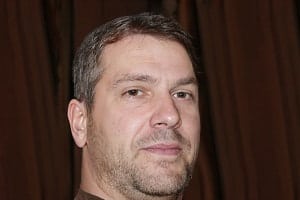 "My intention from the first day establishing Boating Basics Online is to provide as much help as possible for boaters who want to experience a first safe and convenient trip. So feel free to join us and share your beautiful journeys to the sea!"