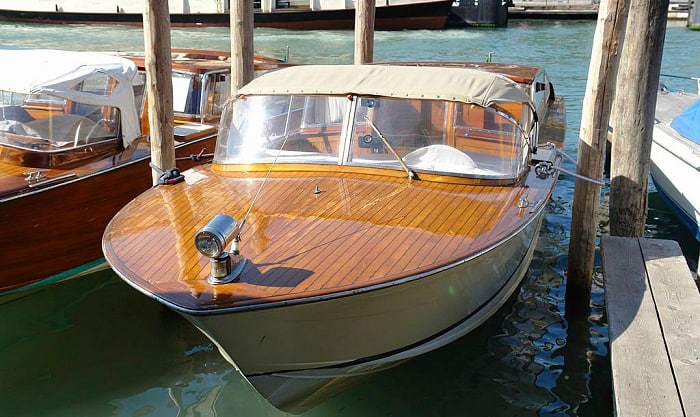 Many boat owners prefer a fiberglass boat deck due to its inimitable aesthetic and practical benefits. You're probably already well aware of these specific perks, given the fact that you're hungry to learn how to fiberglass a boat floor by yourself.
Whether you're doing a fiberglass boat floor replacement or are applying fiberglass to a new vessel, you've come to the right place. The method I've outlined here is focused on helping owners get the best fiberglass floor panels for their vessels.
Plan Ahead and Prepare the Needed Tools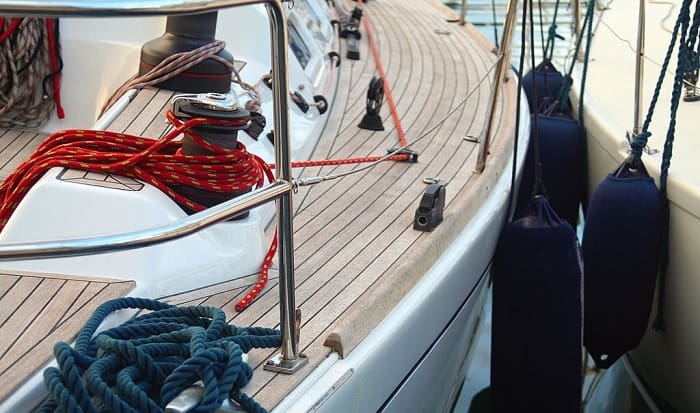 This project requires being mindful of what you need to do before applying fiberglass to the deck. This is especially true if you're repairing fiberglass boat floors, where you'll need to remove the previously damaged floor.
You may need a power cutter or heat gun and other applicable tools to remove floors that have significant damage. For those with minimal signs of wear, sanding may suffice.
Removing a whole deck and reflooring a boat is an entire topic in itself. I suggest you watch this video to get an idea of what to expect and how to do it properly:
Head over to this site to get another great reference on how to replace boat flooring.
Since the main topic is how to fiberglass a deck, I will only be listing down what you'll need for that purpose. That being said, these tools apply to fiberglass boat floor repair jobs as well.
Unwaxed marine polyester resin
Fiberglass hardener
Chopped strand mat
Laminating rollers
Different-sized paint rollers
Mixing bucket
Sandpaper
Gel coat or boat deck paint
Don't forget to wear PPE like gloves, coveralls, eye protection, and a respirator. Do this before following the steps I've outlined below.
Detailed Guide on How to Fiberglass Your Deck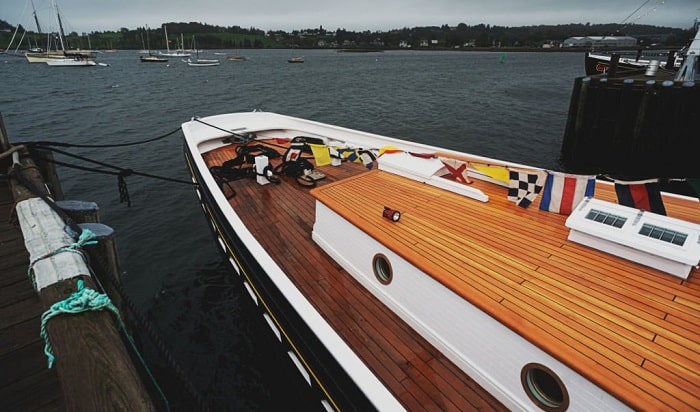 These steps are assuming you already have the floor ready for fiberglassing.
1. Sand the Floor and Caulk the Gaps
Lightly sand the floor to pave and smoothen the way for any caulking you need to do. If there are gaps or seams between the new floor and the hull, posts, and stringers, you will need to seal them with caulk.
Do you want to fiberglass all the way up the wall, stringers, and posts?
If not, you will need to use clear caulk because white caulk will stand out once you've laid the fiberglass. Note: To me, clear caulk is best since it cuts some corrective steps later on.
If yes, you will need to clean those areas thoroughly. Take note of the holes on the plywood, which may need to be filled up with wood filler and then sanded.
2. Mix and Apply the Resin
This serves as a primer coat. Keep in mind the correct amount of hardener you need to mix with the resin. Always follow the one recommended by the resin manufacturer.
Outside temperature is a vital consideration. Your working temperature should at least be 60 degrees and below 90 degrees Fahrenheit, with the surface you're working on and resin temperature taken into account.
I suggest you start mixing a small batch first for testing then make adjustments from there.
Cover any area on the floor that you don't want to fiberglass with a clean cloth.
Apply the resin with a suitably sized roller, making sure you provide adequate coverage. Roll and paint on the bottom, top, and sides.
Now, a lot of first-time DIYers ask, "How much resin do I need to use?" To me, it's always best to just minimally coat the deck with it.
The recommendations, in this case, are either use 3 oz. of resin per square foot of 1.5 oz. CSM or 4 oz. of resin per square foot of 2 oz. of CSM. On average, I use this proportion whenever I need to fiberglass most plywood or fix a fiberglass boat floor.
3. Lay Out the Chopped Strand Mat
Cover every space that you intend to fiberglass with it the mat. If you're working with a wider boat, it's a godsend to use unwaxed resin since it's generally more workable and tends to remain tacky even after a day.
Can you overlap the edges of your chopped strand mat? Yes, I suggest you let it overlap by at most one inch.
The same rings true for the portions that end up on the walls. You can just cut any excess CSM you don't need, after all.
4. Apply Resin on the CSM
Now that you've got the mat all laid out, you can start brushing and rolling the resin on it. Pour the resin gradually then use a roller to spread it.
Make sure that even the sides with the overlaps and joints are evenly coated. Before long, it will start to seep into the mat.
Once you're done applying the resin, you will need to leave it overnight. Afterward, you will need to apply two layers of gel coat.
Here's a handy tip:
You don't have to limit yourself to just one layer of CSM. After one layer, you can use a fiberglass paste or the resin again then add another sheet of CSM to provide more thickness and strength.
Follow this formula on how much resin to use if you're using multiple layers of CSM:
2.5 x CSM weight
Opting for multiple layers of glass on the tops and sides prevents common issues like cracking and flexing over time.
5. Apply the First Layer of Gel Coat
Use any applicable gel coat you have. You may need to thin it with acetone (at least 10%) and pair it with a hardener.
Get it thin enough then mix it with the hardener. Use the roller to get it on like how you applied the resin.
At this point, you technically already have new fiberglass sheeting for boats, and it only needs to be topped off with gel coat or paint.
6. Seal the Deck
The second and last layer of gel coat serves as the protective barrier of the fiberglass. It's up to you whether you'll use paint, gel coat, or not seal it at all and just lay a carpet over it.
Here are the main advantages of gel coat and paint, and I leave it up to you to decide which one you think is best:
A gel coat is generally tougher than paint. It lasts longer while being readily protective against the extreme marine and weather environment your vessel will be exposed to.
The only advantages I can think of when it comes to painting finishes are that your color options aren't limited, plus the fact that boat deck paint almost always comes in non-skid varieties.
If you're using a gel coat, this is where you will finally be applying the wax. The wax additive causes the gel coat to harden to a tougher finish.
Typically, I use 2 oz of wax per gallon of gel coat as a hardener. Once mixed properly, apply it evenly to complete the finish.
Conclusion
I hope that you'll get the fiberglass plywood boat floor you want by following these instructions. Sure, it's hard work and takes time, but it's well worth it for the high-quality finish you'll get.
Did you find most of my tips on how to fiberglass a boat floor useful? If yes, please don't hesitate to share this article to others who may also benefit from it. Happy sailing!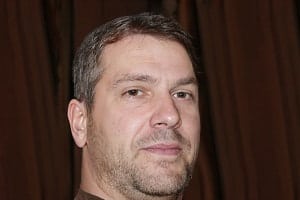 "My intention from the first day establishing Boating Basics Online is to provide as much help as possible for boaters who want to experience a first safe and convenient trip. So feel free to join us and share your beautiful journeys to the sea!"