If riding a boat is fun and exciting, driving one is euphoric. Some people think it is hard to operate a boat, but that is not entirely true. Operating a boat is not hard, but you must know the basics first.
This article provides information about how to drive a boat for beginners. You will learn the step-by-step guide on how to drive a boat and other relevant information.
Stick around and enjoy learning some tips to drive a boat for the first time.
Boat Driving Step-by-Step Guide for Beginners
Learning how to drive a boat is liberating. I can't wait for you to start steering a boat for the first time.
Below is the step by step guide of driving a boat. If you want to learn to drive a boat, study the steps and absorb as much as you can.
Step 1: Complete the pre-departure checklist.
Ensure that the list of critical things to consider before going out to the waters are completely checked.
Here are the essentials you should bring along:
Life jackets
A horn/whistle
flashlights
Flares
Navigation lights
A toolbox
Fuel and oil
Battery
A fire extinguisher
Step 2: Double-check that all safety gears
Now, check again if all essentials are loaded to the boat, including your passengers.
Step 3: Turn on the blower.
Gasoline-powered boats usually have an engine compartment, and it has an exhaust fan or a blower. Turning on the exhaust fan gets rid of the fumes in the compartment.
Step 4: Connect the kill switch lanyard.
Engage the kill switch and attach the lanyard to the belt loop of your life jacket. This step is important to ensure the engine stops when you are thrown off the boat.
Step 5: Start the boat.
It is easy to start a boat. Insert the key to the ignition switch and start the boat. Some boats may use power push-buttons to start the engine.
Step 6: Free the boat.
Remove all the lines or ropes securing the boat. Failure to remove a rope from the dock or pier can cause an accident when you accelerate the boat.
Step 7: Engage the engine.
Push the throttle handle forward in a gentle manner. Pull it backward if it is necessary.
Step 8: Choose your direction.
When the boat is on the move, maneuver the boat by spinning the wheel to determine where you are heading.
Step 9: Switch gears to change speed.
Change the speed by advancing the speed control until you reach your desired speed. When you run a boat as a beginner, it is highly recommended that you do not over speed. Generally, the safe speed range is 32 – 48 kilometers per hour.
Step 10: Stop the boat.
Pull the throttle backwards to the neutral position if you wish to slow down or stop. Remember that boats don't have brakes. You need to slow down in advance if you are approaching a dock.
To further help you learn the basics of driving a boat, you can check this very helpful video tutorial from a boat user.
You can also check this tutorial video. This video is perfect for you to learn how to safely maneuver the boat on the water.
Things to Consider Before Starting a Boat
Starting the boat is easy. Here are some of the things you need to consider before starting your engine.
Ensure that you wear your safety gears
Ensure that all critical items are aboard
Engage the safety lanyard and attach it to your personal floating device (PFD)
Make sure that you turn on the compartment blower to eliminate fumes
Put the engine on neutral state
Other Things to Consider when Driving a Boat for the First Time
It is also important for beginners to learn about proper steering and stopping of the boat while on the waters. Below are a couple of tutorial videos that will provide you relevant information.
1. Steering a Boat
Knowing how to control the movement of your boat in the ocean is also critical. Operating a boat is not as simple as just speeding up on the water.
2. Stopping a Boat
Another challenge for beginners is how to stop the boat and hold its position. You need to recognize that the boat does not have a brake like your car. Learn how to safely stop your boat in this video.
Below are quick tips when stopping a boat:
Steering a boat in a different direction will help you slow down the boat quicker. This trick is useful when you ride a boat in open waterways.
Putting the engine to the neutral state for a few seconds before shifting the gear to reverse helps the propeller to slow down before rotating in the opposite direction.
Boat Driving Tips for Beginners
Reduce speed and stay on top of the waves when driving through rough waters.
To avoid boat collisions, you need to have a constant watch on your direction. It is also important for you to understand the marine navigation rules. Boat driving lessons can help you learn these rules, and it will provide you with a certificate that you can use to sail on waters that require one.
There are many things a boating beginner should not do. Among them are ignoring the no wake zone, ignoring the rules of driving a boat, and drunk driving.
You need to be extra careful when you drive a center console boat. This type of boat offers less weather protection and can be dangerous to operate on rough waters.
Pontoon boats are spacious and they are arguably the easiest type of boat to drive. It is very important to pay attention to shallow waters when driving a pontoon because damaging the pontoon is dangerous. Here are some more tips for driving a pontoon boat.
Frequently Asked Questions
What do I need to know before boating?
Before you start boating, you need to know the basics for driving a boat. On top of this, you also need to know the navigational rules to ensure your safety. Taking boat driving lessons and obtaining a boat education certificate is highly recommended.
Are boats hard to drive?
Driving a boat is not quite difficult. However, there are some things that require practice such as stopping, docking, and berthing.
Is driving a boat the same as driving a car?
There are numerous differences between driving a boat and a car. Cars operate on pedals (brake and gas), while boats operate on a throttle system. Therefore, navigating a boat is technically different.
Is driving a boat with an outboard motor the same as driving a boat with an inboard motor?
Driving a boat with an inboard motor gives you a car-like feel when driving because the engine is within the boat structure. Additionally, experts say inboard motor boats are more fuel efficient. However, outboard boats are less expensive.
Do I need safety gears when driving a boat?
Safety gears are critical when you drive a boat. The sea could easily kill you during an unfortunate event, when you are thrown off your boat.
What do I need to do before starting the boat?
There are a few things to consider when starting a boat. These things include turning on the compartment exhaust fan, engaging the safety lanyard to the kill switch, and setting the engine to neutral.
Conclusion
Boating is undoubtedly a lot of fun. The fun is expounded when you learn how to drive a boat. It is my hope that this article about how to drive a boat for beginners has helped you learn the basics of boat driving.
To become an expert boat driver, I still recommend that you enroll in a boat driving lesson so that a professional boater can assist you. You would also need to go out on the waters as often as possible.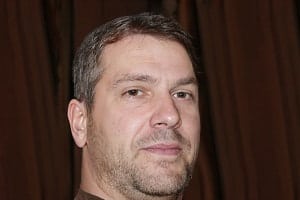 "My intention from the first day establishing Boating Basics Online is to provide as much help as possible for boaters who want to experience a first safe and convenient trip. So feel free to join us and share your beautiful journeys to the sea!"