Whether you want to start crabbing yourself or are just curious about crab boat costs, this article is the perfect place to get all the up-to-date information you need. So how much does a crab boat cost nowadays?
To begin with, you've got to have loads of dough if you're aiming for the best crabbing boat. We're talking about ceilings of $2,500,000, which can reach a little less than $3,000,000 or even $5,000,000.
Even so, you can still bag a small crab boat for $10,000. Expect seesawing prices because of various factors.
A Deeper Look into Different Crab Boat Prices
The cost of a crab boat can be as fickle as the sea because there are many factors that affect cost. You can see for yourself if you go through online listings like the ones on Dock Street Brokers dockstreetbrokers.com/vessels/category/crabbers?page=3.
At best, you need to be sure of what kind of crab boat you're aiming to get before you even start looking at options. Keep in mind that most boat owners' asking prices tend to be close to their actual worth.
These are the factors that impact price:
Smaller crab boats are available for less than $100,000. You can reach bargain basement prices for fiberglass and wood-hulled vessels, as the list I shared above proves.
That said, hull material is not really much of a major factor that affects the price. It does have a bearing on how much a crab boat weigh.
Average-sized commercial crab boats (those that span at least 39 feet) start at $185,000.
A large crab boat built for the same purpose is, of course, a different beast. These are the ones that fetch millions of dollars, especially if they reach sizes of 100 to 200 feet.
The average 100 ft crab boat cost doesn't usually fall below $1,000,000. On the listing above, one is available for $1,350,000.
Suffice it to say, the Northwestern crab boat cost from the Deadliest Catch would go well beyond this number.
An average trawler that spans 184 feet was listed at $2,000,000 from the site shared above.
Take note that there are essentially no "types" of crab boats, per se, as they're already a type of fishing vessel. If there are any distinctions, models vary by size, name, and customizations (e.g. the specific equipment used on board).
There are plenty of gadgets and appliances that you can bring on board a crabbing boat. That's besides the essentials like hooks, lines, cables, sorting tables, the lift system, an electronic system, and crab pots.
Obviously, newer equipment will bump the prices up. The engine exerts the most influence on pricing if you're curious because manufacturing a single one can cost millions.
Signs of wear may greatly impact the price, to the point that it would be reasonable to halve their value.
This is why when considering crab fishing boat cost, remember that cheaper doesn't always mean better. There's a good chance you'll pay a hefty amount refurbishing the vessel if you want it as good as new.
Much like any vehicle, time since manufacturing depreciates the value of king crab fishing boats or any kind of vessel.
We can't deny that names attached to vessels also have a say in their total value, however minor. We don't know the Northwestern crab boat worth, since it's not available for sale, but what about the famed Saga crab boat cost from the same show?
Well, the same as the Wizard crab boat, it has never really been listed. On average, these vessels may fetch $2,500,000, even though they're already over three decades old. The same can be said if you're curious about the Cornelia Marie cost.
Things to Consider Before Buying a Crab Boat
I assume that you're aiming to go into the crabbing business when making these recommendations. Besides the initial cost of the vessel, you want to beware of further costs down the line.
Here are the ones you need to keep in mind.
The average cost of a lift system is around $75,000. All the other gear like crab pots, hooks, lines, and cables along with the bait will cost a little more than that same amount. Fuel tanks, meanwhile, may set you back over 100 grand.
Most vessels come with showers, refrigerators, and stoves. Others will come with extra, which obviously increases the total cost.
Crab pots cost cheap, but what about the more permanent fixtures? You and your crew need navigational tools, depth finders, crab pot finders, and global positioning systems to make crabbing legal, safe, and easy.
How many sounders and VHFs does the boat have? Does it have a suitable radar? Does it come with satellite equipment and internet connectivity? Be sure you'll be able to pinpoint all your and your crew's needs.
Obviously, this is a fluctuating expense. Let's say your boat has a 40,000-gallon fuel tank. Let's round it out to $6 per gallon. That means you'll have to pay $240,000 for a full tank.
The Quota System and Cost Recovery Fees
This is admittedly a huge hurdle that beginner crabbers need to overcome. There are only limited quota shareholders at a time to keep harmony in the population of crabs and fish in a given locale.
You're just starting out, so you'll likely have no choice but to lease your quota. Since you're basically an unknown in your prospective area, the leasing party may charge you more money for the quota and take a bigger profit cut.
Cost recovery fees, on the other hand, are incurred by a crab allocation holder based on the crab's pounds.
This may vary per state. In Alaska, this cost is shared 50/50 by the quota shareholder and the catcher vessel. Cost recovery fees apply to various quotas (e.g. Individual Fishing Quota, Individual Processing Quota, Crew Individual Fishing Quota).
You normally don't have to pay a salary for the crew responsible for fishing as that's taken care of by share percentage.
Still, you'll need someone to captain the boat and a mechanic to take care of possible repairs. If you intend to captain the boat yourself, you'll need a captain's license.
This video teaches you how:
How To Get Your Captain's License To Become A Fishing Guide
You want to be well-supplied before starting crab season. This depends a lot on what you and your crew needs and how long you expect the season to last. Take note that Alaska king crab season can last up to as few as 4 days but can extend to a month.
The average cost figure is probably around $5,000.
If you're thinking of buying a used and weathered boat, having a high repair cost shouldn't come as a surprise to you. This includes maintenance costs amounting to a couple of thousands of dollars yearly.
Frequently Asked Questions
How much does a crab boat owner make?
Owners on the Deadliest Catch are purported to make up to $170,000 annually. There's really no set figure when it comes to the Deadliest Catch crab price, but the fact that a deckhand can make $50,000 after just months of work tells the story you need to hear.
A more realistic answer is that it varies. I've made $19,000 in two trips of crab fishing, which took 9 days in total, for example.
How much money do king crab fishermen make per pound?
Almost every beginner is excited to know how much king crab fisherman make per pound. On average, they can earn up to $40 a pound. This is lower than the cost per pound of king crab legs in store, which is $75+.
The national average king crab fisherman salary is a little over $60,000.
How long is a crab boat out to sea?
Crab season usually lasts for a month, at most. However, the introduction of the quota system allowed crab boats to extend beyond that duration.
There's no set rate at which crab boats are able to catch crab, since every vessel and crew performs differently.
Steps to start crabbing
Get yourself in excellent shape as you need to have the energy and stamina for this extremely physically demanding job. You'll likely be sleep-deprived, and there are risks of suffering from hypothermia. Remember: slackers don't get paid!
In the process, earn the right skills. Stress management is one. Others include communication, collaboration, proper handling of equipment, etc. It's best to take a commercial fishing course.
Choose the appropriate region. Preferably, it should be states like Alaska and Seattle where the demand for crab fishermen seldom dies.
Get the correct license. Each state requires fishing licenses. In Alaska, you need to pay a higher fee if you're a non-resident.
Begin acquiring experience. Everyone needs to start somewhere, and crab fishers are no different. Be on the lookout for entry-level job offers before the season starts.
Build your network. Most boat crews are tightly-knit groups. You have to take the time to reach out to boat captains and owners if you want to set yourself up for long-term success.
Conclusion
If you're persistent in looking for the ideal crab boat, it may just pay off in the same way huge rewards are almost always given to the most patient of anglers.
By now, you should already know the subtleties in answer to "How much does a crab boat cost?" Being aware of factors such as age, size, and equipment, as said above, should set you on the right path. Take note of them when weighing your purchasing decision.
Read more: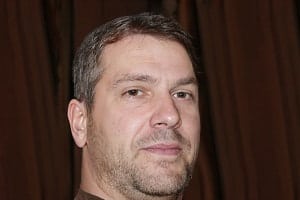 "My intention from the first day establishing Boating Basics Online is to provide as much help as possible for boaters who want to experience a first safe and convenient trip. So feel free to join us and share your beautiful journeys to the sea!"