If you're looking to live it up for a day on a getaway with your friends and/or family, you can't go wrong with renting a pontoon boat. Naturally, one of your first questions is, "How much does it cost to rent a pontoon boat?"
The nationwide daily average boat rental cost is $475 for small pontoons and $650 for large ones.
Expect it to differ per company, since pricing is determined by factors such as the hourly/daily cost, the boat's age, capacity, make, location, whether it's captained or not, and the time of year.
Moreover, some businesses offer promos for set durations of 4 hours, 8 hours, etc.
Here's What the Pontoon Rental Numbers Look Like
If there's one major factor that's responsible for the fluctuating values of pontoon rental cost, it's the state you're in. It's already a given that the demand for pontoon boat rental rises greatly during the summer.
But, let's face it, Lake Minnetonka is not as popular as Lake Powell. Lake Tahoe is arguably more of an ideal pontoon destination than Lake Powell, though. And these cost figures pretty much prove it:
At Tahoe Wake Busters, the rental price for 4 hours of a captained double-decker party barge is $1,350.
At Lake Tahoe Pontoons, the hourly rate is $289. They have a slight discount for 4-hour rentals, charging $1,100.
Both vessels have the same 12-person capacity.
Now, let's compare those prices to other pontoon destinations in the US.
At Lake Minnetonka, you can rent a luxury 27-footer pontoon with a 13-person capacity for just $185 per hour. On the other hand, a smaller 20-footer tops out at $150 per hour.
At Lake Keowee, you can get lower rates during the weekday (i.e. Monday to Thursday) for $600 for 8 hours minus gas.
San Diego pontoon rentals are a little more expensive. SD Boat Rentals, for example, charges $200 per hour.
At Long Lake Marina in Maine, you can catch rates of just $385 per day.
In Destin Florida, the daily rates are more or less the same as Long Lake Marina, since rental companies offer them for $350 per day.
In Panama City Beach, rates for 4 hours start at $249 for a 90HP 12-person pontoon. A more powerful 110HP one adds 50$ to that rate.
At Crystal River, 4-hour rentals start at $120 only, and that's for a boat that can accommodate 17 This probably counts as the cheapest pontoon rental on this list.
If you're meaning to rent Big Bear pontoons, know that their smallest 6-person vessel can be rented for $350, excluding gas and a security deposit of $250.
I've personally been able to rent a 6-person boat at Crosswinds Marina for $275 for 4 hours (and that comes with gas already!). The pontoons may be a little old, but that definitely lent them a unique kind of charm, and we still had a blast every time.
Of course, these figures are just coming from single companies and don't account for seasonal changes in pricing. Even so, these should give you an idea of how much you should expect to budget for your weekend or holiday boating adventure.
Take note that not every good rental company has an online presence. Some popular local rental services, quite frustratingly, don't even readily reveal their rates on their websites unless their reservation schedules are open.
Breakdown of Rental Costs Per State
This table reflects pontoon and float boat rental hourly rates based on what's shown on online platforms like GetMyBoat.com, local rental companies' websites, and the numbers shared above. I've chosen that site as a source since they include both individual owners and rental companies.
These rate ranges apply to all available pontoon sizes and types (luxury or otherwise), including tritoons.
| | | |
| --- | --- | --- |
| State | Hourly Rates | Daily Rates |
| California | $175 – $350 | $1,500 – $2,350 |
| Florida | $100 – $165 | $300 – $575 |
| South Carolina | N/A | $300 – $600 |
| Maine | $50 – $200 | $385 – $799 |
| Texas | $57 – $405 | N/A |
| Missouri | $110 | $485 – $650 |
| Michigan | $100 – $700 | $200 – $850 |
| Arizona | $75 – $200 | $550 – $800 |
| Kentucky | $65 – $200 | $300 – $700 |
| Washington | $139 – $221 | $699 |
| Minnesota | $75 – $500 | $175 – $650 |
Tips for Renting a Boat
Savvy pontoon renters plan their boating holiday months ahead for a reason. They're also aware of the peak seasons, so don't be surprised if there are limited slots during those times. Know the exact size of boat you need based on the number of folks you're bringing along. It's not really worth overpaying for larger pontoons unless they're offered for reasonable prices.
Don't forget about additional costs like gas and security deposits.
Also, do you really need a double-decker pontoon? Will you be fishing or just relaxing mostly?
Anticipate the age requirement and license to rent a pontoon boat depending on your location. In some places, you need to be at least 21 years old to rent a vessel with a motor. However, other companies bump this age requirement to 25.
You may also need to get a Boater's Safety or Education Certificate, which is essentially not a license. Confirm this by talking about it with your prospective rental company or head over to reliable sites like: https://www.boat-ed.com/.
Be open to recommendations from others.
If you have time, I suggest you go to subreddits that have users who know of local options you can reach out to. Searching "pontoon rentals + your location" on that platform is a good move.
What's sure is that you can save on a pontoon boat for rent and get the most suitable vessel for your purpose if you take the time to look for options both online and offline.
Again, it may be wiser to contact companies in person or via contact numbers because they may not be reachable through other means.
Double-check the boat's condition.
The picture that you see on the listing does not always accurately reflect the boat's current state. This is why it's worth going to see it personally first before deciding. Either that or ask the rental company to give you a clear livestream of it, especially if you're miles away.
Are Pontoons Cheaper than Boats?
First and foremost, pontoons are still essentially a type of boat. If we're going to compare them to other boats' rental rates, pontoons can be cheaper based on the model you're choosing and the factors considered above, especially the state you're in.
On the whole, the cost of renting a speedboat is comparatively higher than pontoons, for example. For instance, the average speedboat rental in Florida is $900 per day. The prices of different companies will overlap with one another, inevitably.
On the flip side, yachts are in a league of their own, especially if you look at their rates on the site said above.
Conclusion
If you're worried about your budget, I hope that the breakdown in this post answers your main question, "How much does it cost to rent a pontoon boat?"
At the end of the day, nothing beats a pontoon party done right and devoid of possible hitches. The prices aren't static, obviously, and your best bet is to have as much intimate knowledge of all your options as possible.
Of course, your research and time may be reduced with the help of the price examination we performed here.
Read more: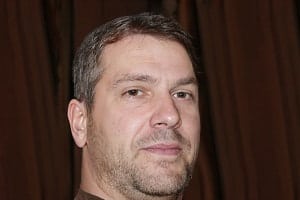 "My intention from the first day establishing Boating Basics Online is to provide as much help as possible for boaters who want to experience a first safe and convenient trip. So feel free to join us and share your beautiful journeys to the sea!"