So, you're not exactly a fan of the beat-up look that Sperry topsiders get over time, huh? Some find it charming (yours truly included), but others don't want grime anywhere near their leather shoes. To each their own.
I made this guide on how to clean Sperrys boat shoes for the latter. These are the methods that I've tried over time and have found to give me the best results for these iconic leather boat shoes.
The Best Ways to Clean Sperry Boat Shoes
Before we begin, I'd like to link you to the official way to clean Sperry leather shoes.
It's "official" in the sense that it's what Sperry actually recommends for their products.
I've tried it out and can say that it's a safe method to clean Sperrys suede. However, I have since discovered equally great if not better ways, though. Here's a list for your easy reference:
Use a Leather Cleaner with a Toothbrush and Clean Cloth
Clean the Soles with Magic Eraser and the Leather with Saddle Soap
Quick Note: You have to know how to deal with Sperrys with leather laces if you're going the cleaning route regularly. I highly advise removing them before you start making these footwear spick and span every time.
Also, avoid using water as Sperry has made it clear that it doesn't benefit nubuck and suedes at all, and may even cause them to lose their natural oils.
Steps to Clean Sperry Boat Shoes
Method 1: Cleaner and Conditioner Combo
1. Give the shoe a good initial wipedown and brushing
Take your de-laced Sperrys and wipe any grime, dirt, and other undesirables from its surface using a clean cloth. You can use the toothbrush for any hard-to-reach areas.
Resist the urge to wash Sperry canvas shoes. With that in mind, if you ever considered just popping the shoe in the washing machine, I hope you banish that thought forever because you may just end up with damaged footwear.
2. Apply the cleaner then alternate using the toothbrush and cloth.
I do this by applying (or sometimes spraying) the cleaner to any heavily stained area. Make sure you follow the instructions for using the specific product you have.
Afterward, gently scrub the stained spots using the toothbrush to work the cleaner into the shoes. I always follow it up with a wipe-down using the cloth to ensure I remove all the dirt and grime.
Don't hesitate to use a Q-tip if you can clean the slight indentations where grime and dirt can build up better with it. You can use the cleaner for both the leather and soles.
Does your shoe have non removable insoles?
You can clean Sperry insoles by dabbing them with a few sprinkles of baking soda. Make sure it doesn't come into contact with the leather, though!
3. Wipe off any excess cleaner then allow the shoe to air dry
Take a new clean towel then wipe off any excess cleaner from the shoes. Take them to a room where they can air dry properly Remember, they shouldn't get wet!
I don't recommend blow drying them as well because most suede and nubuck materials are just that susceptible to damage. Be patient and give them time to dry completely.
4. Be sure to keep the shoes spotless by brushing them regularly.
I've found that the more time you invest in brushing the shoes over time, the fewer times you need to spend doing any "major" cleaning. Get yourself a good horse hair brush and brush them off after one to two wears.
Method 2: Saddle Soap and Mr. Clean Magic Cleaner Combo
If I'm feeling a little lazy, I turn to Magic Cleaner to get the results I'm looking for. I often use it on the soles, but I know it's entirely safe to use it on leather. It's preferred for white leather shoes particularly.
However, to be safe, especially when handling nubuck, you can opt to limit its use on the soles of the shoes.
You can follow the steps for using the leather cleaner above. OR
Use saddle soap to clean the leather parts. One warning, though: I can confirm they may damage the leather, so I'd be cautious when using it.
Still, plenty of folks can vouch for saddle soap on Sperry leather. If you decide to use it, I highly suggest you follow it with a conditioner to restore the leather's shine.
Overall, I belong to the group that doesn't like to play with fire when it comes to cleaning leather, so more often than not, I just use an actual leather cleaner.
Afterward, apply the Magic Cleaner on the stains on the shoes' rubber bits while ensuring you follow the instructions for proper application.
Conclusion
I hope this little guide on how to clean Sperrys boat shoes has taught you all you need to know about how to handle these relatively delicate footwear.
Most of the difficulty stems from handling leather, so if you want to avoid needless hassle, I recommend you play it safe by following my advice above.
As a parting note, I won't go so far as to say, "Never trust a man with clean Sperrys." However, I encourage you to be open to accepting the worn-out look they get over time since let's just say, it's built into their DNA to look better with age!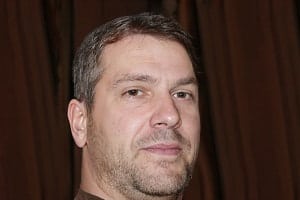 "My intention from the first day establishing Boating Basics Online is to provide as much help as possible for boaters who want to experience a first safe and convenient trip. So feel free to join us and share your beautiful journeys to the sea!"