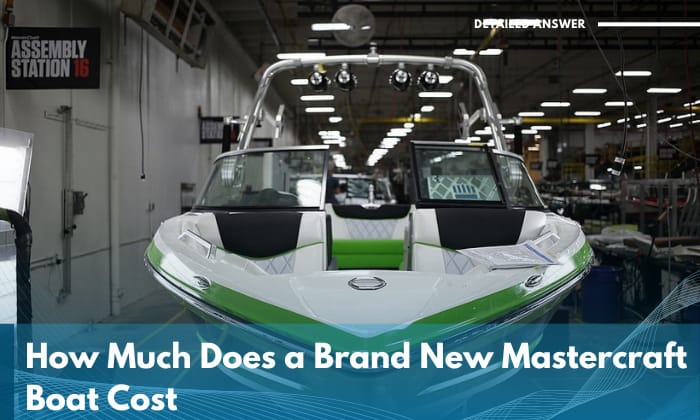 Whether you're into skiing, wakeboarding, fishing, cruising, or any kind of leisurely boating activity you can think of, you can bet that you'll have a blast doing them with a MasterCraft boat. That's precisely why people don't mind paying for brand-new models.
But how much does a brand-new MasterCraft boat cost exactly? Based on the various MSRPs (manufacturer's recommended retail prices) of the boats in the present catalog, the cheapest MasterCraft boat costs $104,700, while the MasterCraft x26 price is $253,650—the most expensive model, if we're not counting limited editions.
That should give you the general price range. For more details, read on.
Brand-new Mastercraft Boats Price List
| | |
| --- | --- |
| Boat Model | MSRP |
| XSTAR | $239,883 |
| XSTAR S | $243,342 |
| X22 | $212,225 |
| X24 | $233,100 |
| X26 | $253,650 |
| XT20 | $146,542 |
| XT22 T | $157,042 |
| XT22 | $170,458 |
| XT23 | $180,533 |
| XT24 | $187,667 |
| NXT20 | $104,700 |
| NXT21 | $114,208 |
| NXT22 | $117,775 |
| NXT23 | $124,583 |
| NXT24 | $128,733 |
| PROSTAR | $120,800 |
Aside from the models mentioned above, the brand also offers a limited edition boat—the Mastercraft XStar S Piranha. Unfortunately, there's no fixed price for the vessel, but you'll need a budget of $300,000 to $400,000 to bring this MasterCraft STAR boat home.
How Much Does a Brand-new Mastercraft Boat Cost?
1. Depending on boat models and their features
MasterCraft boat models are divided into families or product lines. At present, these are NXT, XT, X, XSTAR, and PROSTAR. As evidenced by the price figures in the table, the models in the X and XSTAR families are currently the brand's most high-end offerings.
The NXT family and the PROSTAR fall more under the entry-level category. Much like most products, the cost of MasterCraft boats is dictated by their different integrations, features, and specs.
For example, you may be wondering why MasterCraft boat prices have models that fall under the mid-range spectrum, such as the XT series. What makes these models any different? For reference, let's compare the NXT22 and XT22:

The NXT22 comes with a smaller 3-inch LCD screen, while the XT22 has a larger 7-inch one and allows you to integrate another display in the dashboard. In turn, it paves the way for better wave customizations.
The NXT22's default tower is manually raised or lowered, while the XT22 can be incorporated with a Z10 hydraulic power tower. The tower can be controlled with just the press of a button.
The XT22 integrates more ergonomic, rounded upholstery, which is perfect for those who want to spend a long time relaxing aboard it.
Overall, the XT22 saves boaters plenty of waiting time to begin towing and doing what they love with it, thanks to such features as the FastFill Ballast System.
What's sure is that thanks to the brand's highly balanced and varying catalog, most consumers won't have a tough time finding a vessel that fits their requirements and budget.
In the end, it's just as important to ask, "Which MasterCraft features are suitable for my purposes?" besides focusing on just "How much is a MasterCraft boat?"
2. Depending on where you're buying them
Moreover, you should take the time to check the MasterCraft wake boat price lists on popular boat trading platforms like this site, for example. Just be sure you filter the models by clicking on the 'New' option under the Condition tab.
Do take note that most private sellers don't readily reveal their models' prices. You'll have to contact them first.
Also, don't be surprised if, for example, the MasterCraft x22 cost they're asking for is actually higher than the one displayed in the table above. Ultimately, they're just the manufacturer's recommended price, and it's all up to the owner whether they'll sell lower or higher than that.
What's great about checking out such platforms is that you may find older models that can still be labeled as "brand-new" simply because they haven't been used since purchase.
You'd have to carefully discuss the details with the owner of any MasterCraft ski boat that catches your fancy, though. In particular, check out any unique features you may want or need, which a certain model may or may not have.
As an example, some MasterCraft vessels don't actually have trim tabs that allow you to control bow rise. That's just one limitation out of the many that each MasterCraft model may have simply because they vary a lot in integrated features and, in turn, pricing.
The Cheapest and the Most Expensive Mastercraft Boat

If you don't mind used older models, you can certainly bag ones that cost less than $10,000 on Boat Trader. But if you want the newest models only, the cheapest is undoubtedly the NXT20, while the limited edition XTAR S Piranha is top of the range. Of course, I based this conclusion on the prices reflected here.
Conclusion
Overall, the MSRP values of each boat shared above should give you a good inkling and answer to "How much does a brand new MasterCraft boat cost?" Some retailers and private sellers may not follow them to a tee, though.
It's just as important to look past just the MasterCraft wakeboard boat price you want. You also want to make sure that you'll be getting all the conveniences you need to make your skiing, wakeboarding, cruising, or fishing endeavor a smooth success most of the time – if not all the time.
Read more: Cost of a Cigarette boat.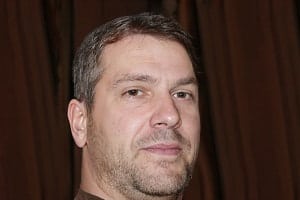 "My intention from the first day establishing Boating Basics Online is to provide as much help as possible for boaters who want to experience a first safe and convenient trip. So feel free to join us and share your beautiful journeys to the sea!"