A lot of things are involved in sailing. Even those who regularly engage in water activities have questions in their minds. You may be one of the boaters who need clarifications on some nautical terms.
Your thoughts may have drifted into boat slip vs boat dock. You can't help but wonder as they both provide a storage area for your boat. Differentiating them is more on regional use rather than technicality.
Understanding both of these things is not just a whim, but it will help you know if your storage set-up is suitable. This article will show you why.
The Differences – Boat Slip vs Boat Dock
A boat dock is composed of metal or wood and it's where you park the boat and place marine accessories. When mooring at it, you have to secure your boat in a way that it's parallel to the dock. Hence, usually, three sides of the vessel are exposed to the water.
You'll find some boat docks with boat slips. They'll have a form of letters F, L, and T. Some boaters will describe it as a U shape when there are docks on the lift's both sides.
On the other hand, a boat slip is like a parking space that can only accommodate one boat. It's not as open as the boat dock. However, pulling into it will be uncomplicated and quick.
Furthermore, a boat slip is enclosed on three sides. Hence, it shows that you'll go in and out in the same opening. But, it's the best option if you're in a densely utilized area where there are various types of vessels.
Boat slips are becoming popular, like how the number of boat owners increases. Normally, these individuals would want to place their boats in a secure and protected place.
Boat slips are more capable of blocking waves than the boat dock. Protection is crucial when docking to prevent extra bumping and grinding. The slips can reduce the wave impacts towards the sheltered shore.
Boarding your boat becomes more secure if there are slips. You'll be thankful for it during bad weather conditions. The boat slip can also be used for long-term storage by placing a cover above it.
In terms of protection, a boat slip with a cover does better than a boat dock. But advantages are also gained from the boat dock because it's affordable and has a simple construction.
A boat duck is the homeowner's choice as it's flexible and doesn't take much space. If you have a wide area for docking or mooring, a boat slip is advantageous. You can use some of the room for tethering. It ensures your boat's protection from other vessels.
Many vessels can be stored in a boat slip as long as they're all equal in its size. Therefore, the available space and boat's size and quantity will let you decide which one is better.
Choosing the Right Boat Slip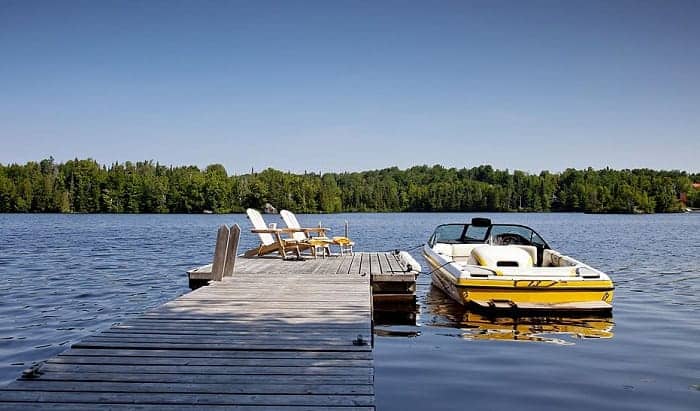 A boat slip shouldn't be obstructive when your boat is going in and out of the water. There should be plenty of water for the draft. Moreover, you can use hook-up hardware for power, water, and added convenience.
Don't make the mistake of having slips that are not deep enough for the keep or draft. To figure this out, you need to check the water depth in front of you using a long pole.
There should be a reasonable amount of water placed on the inside end of the slip. It will also help clear the propellers like the ones from OEM, VIF, WLFINKMO, and Mercury Blackmax.
Height of the dock matters
High-fixed docks in marinas make it easy to get on and off the cockpit. Also, floating decks make it easy even for larger boats to get off the dock. But there will be times that you need to put a ladder or a stool to the dock to adjust the height.
The side deck is next to the height of the floating deck when it comes to bowriders, sail caddies, and sailboats.
You need to relate the boat's access point with this factor. When boarding on a cockpit or deck by the side gate, keep in mind that the dock's length is more crucial than stepping off to a low floating dock.
Boaters like it when there's no wind or current when docking their boats. They have less stress when docking on the approach side. Hence, the fairway momentum will make you tilt against the dock rather than pulling you away from it.
Always remember that when you dock with the blowing wind or current, these elements make you separate from the dock.
Choosing the Right Boat Dock
Your intention of using a boat dock will take you to find the right one. You have to analyze over size, style, and shape.
As an example, a straight and simple dock is what you need if the dock is only for your boat. For someone who owns multiple boats, the boat dock must be upgraded so everyone and everything can get in and out with no trouble.
When you're planning to tie your boat when docking, you have to make sure that the dock is longer than the vessel. It should also be wide enough to fit a gear that passengers can step on when getting on and off the boat.
Don't forget about knowing local rules and regulations before building your boat dock. For example, a private lake only permits the use of encapsulated foam drums or floating docks.
It doesn't hurt if you ask your neighbors or the proprietor. In other cases, you'll need to get a permit first before putting up a boat dock. Some municipalities set the size for it.
If ever you have a reservoir, you may need to request verification from some agencies. Do what is required to avoid having to pay a fine or removing the dock in the end.
You may need to buy ladders, steps, bumpers, and some furniture pieces to complement the dock. There's an availability of plush options that contain a space-saver table for the dock's side and chair sets.
Installation and Maintenance
If you choose to install a high-profile or heavy-duty dock, you can do it above the waterline with the help of some tools. When you have to keep your dock regularly, it's clever to make it lightweight and convenient to move.
Conclusion
Despite sharing a similar purpose of supervising mooring or docking, you now know many differences in installation and usage with this boat slip vs boat dock article.
The number of vessels, size, style, and preference of docking should be identified. They will help you decide whether to go for a boat slip or boat duck.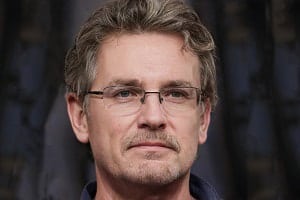 "I am James Harvey – founder of Boating Basics Online. It is established with the drive to help out first-time boaters, which are those desiring to explore their way through the water. So if you are new to boating, start from here with me. "