Using teak on boats is roughly the equivalent of constructing your anchor out of stainless steel. Teak is as gorgeous as it is hardy. It naturally resists rot and lends a boat with a natural and classy aesthetic that you can't get with any other material or wood.
I like teak because it doesn't tend to split with age, unlike mahogany. However, despite teak's reputation as a no-brainer wood option when constructing boats, it's not perfect. Over time, symptoms of damage from the elements will appear. It's during such scenarios that boaters appreciate the fact that they can rely on the protective and adaptive powers of the best teak oil for boats.
What exactly makes the best teak oil? Well, I suggest you take the time to read this review to find out. This is based on my first-hand experience with the most notable brands in the market today.
---
STAR BRITE Teak Oil
No-nonsense, easy usage
Eye-catching golden finish
Lasts for at least a year
---
RUST-OLEUM A67141
Easy to apply
Noteworthy durability
Reliable and easy to clean
---
Minwax 671004444
Decent longevity
Standout finish
Dries faster than pure tung oil
---
Best Teak Oil for Boats Reviews
1. STAR BRITE Premium Golden Teak Oil
Excellent doesn't even begin to describe the kind of natural, eye-catching finish this product imparts. The fact that it's easy to apply and lends a lot to keeping prime-quality teak lasting for years makes it a solid choice for every boater out there. I rely on this STAR BRITE product for protecting fresh teak or restoring old ones that are well past their primes.
What's good is that it performs just as well on oak and mahogany, so I liberally apply it to my vessel's furniture and shelves as well. It goes on easily and excellently on wood surfaces, teak especially. I use 120-grit to 200-grit sandpaper for prepping and a standard cleaner for treating old, worn-out wood, which is seldom the case. Two coats using a brush or a clean rag will suffice to give a warm, eye-pleasing golden finish that brims with style and natural beauty. I don't use this as much on my sailboat's deck as its fixtures, though.
For reasons that should be obvious, I make it a point to get the fast-drying option as often as possible. However, it's not that much of a priority for me, since I tend to be meticulous when deciding the right days to apply teak oil. It also takes at least a year for wearing to show, for which I simply re-apply this nifty concoction.
I do hate the fact that it sometimes tends to solidify very fast after opening the bottle. It takes only a few months, around 6 at most, for it to turn into solid wax. This is why I tend to just buy the exact size that I would be needing or use the entire bottle up on other applicable wood.
What We Like
Eye-catching golden finish
Comes with a fast-drying option
Can be used on other types of wood as well
No-nonsense, easy usage
Lasts for at least a year
This oil for teak wood brings its A-game from the get-go. It's highly recommended for both pros and beginners.
2. RUST-OLEUM A67141 Watco Teak Oil
This teak oil goes beyond what you normally expect from this type of finish. I particularly like the ease of use, outstanding finish, and overall reliability. This is the marine-grade teak oil that I'd rather choose over marine-grade varnish because of the just as eye-pleasing finish that it can ensure. Moreover, it takes far less time to get on any type of applicable hardwood, not just teak; even more so, than some of the products listed here.
I only need to do some light sanding with 100-grit sandpaper on bumpy and cracked places then wipe away with a brush or lint-free cloth. Incidentally, I can prove that it also works well with mahogany as has been claimed by the brand. It keeps the wood intact and doesn't crack or split for as long as you're willing to re-apply it. In my case, once every year will do. That, I think, says a lot about the UV protection and moisture and mildew shield that the brand promises. The deck I regularly apply this teak oil to is still in great shape, as is most of the mahogany furniture on my yacht. I consider the finish excellent as it can rival varnish. It's the sort of superb shine that outlines wood's natural beauty.
There's not much to fault about, now that I think about it. With that in mind, I'm just going to note that this Watco teak oil does tend to gather dirt. It's nothing that a quick cleanup with a rag won't fix, though. You won't even need a power washer to clean it up if that's what you're thinking of using.
What We Like
Excellent finish for both teak and mahogany
Noteworthy durability
Easy to apply
Reliable and easy to clean
I'm itching to label this as the best marine teak oil, but I don't play favorites. This will always be a go-to option for me, nonetheless.
3. Minwax 671004444 Teak Oil
Minwax's offering probably deserves to be called the best teak oil for outdoor furniture. It may require extra effort to get the kind of results you'll be proud of, but it's all worth it in the end because of the protection and superb finish. I do need to note that it's not made of pure tung oil. I won't bother listing this as a con for the amazing results I get every time, though. It doesn't have as much shine as you would normally expect from tung oil, but it does an above-average job in preserving or restoring the original look of the wood.
One thing I love as well is its proven protective qualities. I applied it to a 10-year-old teak garden furniture set in my mom's house and she was impressed by how it turned out almost like the way it looked when she first bought all the chairs and tables. As for me, I usually buy it if my favorite brands aren't available online or on local shelves. It's just as good in perking up my sailboat's mainly teak fixtures in the cockpit and deck. It can last for more than a year, but at other times, I've had to re-apply in less than 9 months.
Overall, it's decent in that regard. One other thing I wish to highlight is the drying time. It settles quicker than some pure tung oil products, and I often only need a day to apply multiple coats.
Most of its downsides stem from its consistency. It's not as watery or runny as other types of teak oil that I've used. It's more sticky and viscous like varnish, but not exactly like it either. Despite being a bit hard to pour and manage, the effort is all worth it because of the reliable performance.
What We Like
Standout finish
Great wood restoration and preservation capabilities
Decent longevity
Dries faster than pure tung oil
What We Don't Like
Not as easy to apply as most
A little hard to pour properly
I'd gladly use this regularly as teak oil for indoor furniture. It has a way of proving your initial doubts wrong.
4. TotalBoat 418279 Teak Oil
This teak wood oil has built a solid reputation for durability and value for money for the kind of finishes and longevity you get out of it. I use this to complete any kind of wood refurbishing on my boat's fixtures and deck. Make no mistake, it can't replenish the appeal or newness of the teak on its own.
You have to do the necessary elbow grease using a wood cleaner and brightener then top it off with this TotalBoat product to get the good-as-new finish that you want. It's such a walk in the park to apply that I even let my 6-year-old nephew join in on applying it to my boat's outdoor chairs and tables! Standard cleaning and sanding are required if you're working on old wood. To me, this product imparts the classic teak oil finish that's easy on the eyes. It's not too gaudy and bright. In short, it provides the right amount of shine to bring out the natural color of the wood. No matter how basic and elementary that might sound, there's no denying that there's no shortage of boaters and even homeowners out there who find that appealing.
As for durability, it's a toughie. My boat's teak ladder which has endured moisture abuse for the past 2 years still maintains its attractive finish even though I only applied a total of 2 maintenance coats in that span of time. That sealed the value for money for me.
This is one teak oil product that needs to be handled with care. I make sure to put on adequate protection for my eyes. I also make it a point to dispose of the rag I used by soaking it in water. Lastly, it needs to be kept as far as away as possible from anything that might ignite.
What We Like
Classic teak oil natural-wood finish
A cinch to apply
Superb durability
Great value for money
What We Don't Like
Needs to be handled with extra care
This is probably what a lot of boaters think of when top-quality teak oil is mentioned. If essential factors like durability, finish, and ease of use are in discussion, it's all checkmarks.
5. STAR BRITE 81616-P Teak Oil
As far as my experience with this oil is concerned, maximum longevity is its greatest strength. After all, I'm always willing to welcome teak oil that can maintain a satisfactory finish for my teak furniture and floor of my cockpit for 2 years at most.
Take note that that figure doesn't necessarily apply to everything you use this oil on. In most furniture, one year is the average. I don't use this much on decks, but the ones I've tried managed to last for several months, usually nearing a year at most. That is without much maintenance effort on my part as well.
Ultimately, I have a preferred teak oil for decks, but I won't mind using this again considering the results I got. Sometimes, I clean up, sand the wood, and make sure that it's dry prior to application. However, there have been a handful of times when I skipped all that if the wood's already good. It still thirstily absorbs this oil in seconds to satisfactory results. I bring along other wooden furniture in my boating trips whenever I use the family yacht, which has a primarily teak interior. This includes a couple of oak and cherry foldable chairs.
All I can say is that this oil spotlights the superb graining that these types of wood are savored and preferred for. I apply around 2 to 3 coats, with some seldom buffing here and there, if the job calls for it. I get amazing results, regardless.
I do have to emphasize the cleaning part. I've found that you get a subpar finish if you don't make sure the surface is spick and span. I usually use the brand's Cleaner for this purpose.
What We Like
Works well on a variety of wood like oak and cherry
Can be applied straight away oftentimes
Proven to last for 2 years at most
Great finish
What We Don't Like
Dirty surfaces need to be cleaned thoroughly
This STAR BRITE teak oil remains unmatched for the quality and durability combo it can give you with every application.
6. AquaTeak 8542048935 Premium Teak Oil
Aiming for unquestionable protection and longevity? This teak oil slays in those departments and doesn't disappoint you with its close to unrivaled protective capabilities. I've been caught in a rainstorm off the coast of Maine while sailing our old family yacht in those parts several times. The teak deck usually isn't spared from the abuse. I can safely say that this teak oil stands out with its notably stronger protective capability since it can handle those kinds of mildly inclement weather regularly.
However, it's only as good as your willingness to keep its protection sustained through regular reapplication. To me, the best frequency is 8 to 9 months after a fresh coating. So far, my yacht's deck hasn't lost its color or greyed out even with fairly frequent exposure to the elements, saltwater included. I'm not too sure whether that plays a role in keeping the mildew and molds at bay. It's a thinner than normal teak oil that doesn't need a large amount to deliver astounding results. I can even do it with one coat, particularly for my indoor furniture. Unless your furniture or deck is extremely weathered, you only need to make sure the surface is clean and dry before applying. I get good coverage with a regular soft cloth.
Compared to other teak oil, sealers, or varnishes I've used, this one has a relatively milder odor. I don't know about you, but to me, finishing or staining work is a whole lot more enjoyable without the powerful odor of the stain you're using.
There's not much shine in most finishes I've had with this product. Overall, it's an acceptable finish. I won't be raining praises on it, though.
What We Like
Excellent protection
Doesn't take much to get optimal results
Milder odor
More budget-friendly
I struggle to name other team oil brands that have the same mix of advantages as this AquaTeak product. That's what makes it special.
7. MDR Amazon's GTO-125 Golden Teak Oil
This teak oil has a collection of perks that you rarely find from other teak oil. That makes it a bonafide gem in my opinion. I'm guilty of side-eying this teak oil because of the other solid options in the market.
Admittedly, I only tried it out because I had no TotalBoat and Rust-Oleum to back me up when I decided to refurbish my yacht's interior a year ago. But, I'm glad I gave it a chance to prove its worth because, all in all, I got more than what I bargained for. For one, this product is non-flammable, a quality that not a lot of other brands can boast of having. One way or another, it gives me a sense of security every time I need to dab a new coat on teak or any fine wood that can use a makeover. I've had my share of teak oil accidents in the past, and mostly it's because of the stain's flammability.
In a way, that quality convinces me that this product is 100% tung oil. I've tried this on outdoor furniture in my home and the ones I often bring along when fishing. I also tried it out on my boat's pulpit. So far, after a year, it's still holding up well even after being bombarded by sunlight and waves.
I think one other proof is the fact that it dries slowly. I often have to wait a day for it to dry even in optimal temperatures. I love the consistency when applying, as it flows smoothly with every wipe. It may seem oily when it hasn't dried and been absorbed yet, but once it does, you get a nice, equally smooth finish.
What We Like
Non-flammable
Easy to apply
Nice, smooth finish
Works great for outdoor furniture and fixtures
Adequately durable
Is this product underrated? To me, it is and my experience with it speaks for itself.
8. Dalys Seafin Teak Oil
All-around teak oils that can restore outdoor and indoor from their greyed-out appearances may already abound in the market. This teak oil is no different. However, to me, it stands out with its rich finish and solid protection.
I use this teak oil for many home projects, particularly fences and furniture made of any hardwood or fine wood. I also apply it for marine purposes, decks and floors included, and I don't necessarily limit the applications to teak alone. I get more than a year of excellent near-unblemished finish before needing to apply a recoat, regardless of whether I applied it for outdoor or indoor furniture and fixtures. Of course, this still depends on whether a particular part of my boat, like the railings and deck, has been taking more of a beating from the elements than usual. Style-wise, it brings out the rich, authentic color of the wood.
I especially like the results it gives to wood that has already become way too weathered and grey. With the brand's cleaner and a nylon brush for scrubbing, I've been able to take care of dilapidations and give most that I've worked with a semblance of being fresh out of the factory.
I do have to point out that it normally takes me 3 coats to get to the finish that I prefer. Usually, I gauge this by keeping an eye on whether the wood is still absorbing the oil or not. Considering the higher price per gallon, I think it's not as cost-effective as the other products featured here, but I'm confident that it gives me my money's worth.
What We Like
Brings out the richness of the wood
Works well on different kinds of wood
Great for restorations
Above-average durability
What We Don't Like
Usually takes 3 coats to ensure the best results
Relatively expensive
This is another underrated teak oil product, as far as my experience with it is concerned.
9. TotalBoat Danish Teak Sealer
Teak sealers work just as well in locking the natural beauty of the wood. This TotalBoat product serves as a worthy representative of the value that sealers bring to the table. Many boaters prefer to use sealers over oil, and I can't blame them for doing so.
This one, in particular, has shown me that it can work just as well as varnish when keeping damage at bay. It's not as lengthy and complicated to apply, which is another plus. The finish is on the brighter side, with my teak deck and furniture almost always gaining a richer golden hue after application. I think it works better than other teak oil products if I'm going to consider the more attractive all-around style it delivers. It doesn't leave an oily residue either. It has a kind of runny texture that makes it easy to wipe with a lint-free rag. I keep the total number of coats to only 2 in most applications. But if I'm working on teak wood that regularly gets exposed to rain or shine, I apply an extra layer for assurance. You do have to wait for 8 hours between coats. It gives me decent longevity overall. For weathered teak, I sand and clean it thoroughly first and the fresh appearance it attains can last for a year or more depending on the frequency of exposure to the elements.
I don't like that I often have to shell out the extra dough for this sealer compared to other good teak oil brands. But, it's well worth the price because of the exceptional finish and effortless application.
What We Like
Rich golden finish for teak
Easy to apply
Satisfactory durability
Doesn't leave an oily residue
Well worth the price
What We Don't Like
More expensive than some teak oil products
If you want results that are as close as they can get to high-quality varnish finishes, you don't need to look further than this teak oil sealer.
10. Bare Decor BARE-AX0010 Teak Oil
Another natural teak oil that I like to use as much on boat floors and decks as furniture in my home, this product earns its "premium" label with the stylish finish it can give. This rings true even for decades-old boats and furniture.
When describing the finish, I'm simply going to settle on a subtle shine that doesn't go overboard, closer to matte than anything. When using this product, it's about being able to restore any kind of furniture that has seen better days or a boat that has assumed an overwhelmingly weathered look. "As good as new" may seem like a phrase that gets thrown a lot in this topic, but there's no better term to describe the kind of results you get from this boat teak oil. This is also my favorite teak oil for garden furniture for this precise reason, and I have since refurbished a lot of the ones that I have.
Generally, the finish holds well for up to 2 years, so it's right up there with the other teak oil products that have durability as their main selling point. It's not consistent, though, as sometimes I need to do a recoat after less than a year, especially if the deck of my 20-year-old sailboat takes more of a beating than usual. I could just as easily say that for outdoor furniture too. Usually, one coat will do if you perform the prep work properly, sanding and cleaning included. I use a brush for most of the coverage and I wipe away excess amounts. Overall, it gets an A for ease of use and proves it's good value for money if we add its stellar performance.
Based on my experience, a second coat is necessary if the wood is too porous. Otherwise, I get an uneven coating and the oil may wash away quickly.
What We Like
Outstanding finish
Easy to use
Superb durability
Great value for money
What We Don't Like
Second coat a must for porous wood
With the way it breathes new life into old wood, this teak oil wins. It also saves you effort and money through all its benefits. That's a win-win situation that not all teak oil products can offer.
Factors To Consider When Choosing Teak Oil For Boats
Learning how to buy is arguably just as easy as knowing how to apply teak oil. There are many reputable brands to choose from. More often than not, they're safe choices. What is teak oil made of? Generally, most teak oil uses tung oil, which, in and of itself, provides most of the benefits of this kind of stain. That doesn't mean that there aren't extra ingredients, variations, and differences in the teak oil and teak sealer products available nowadays. Some may provide a subtle or more apparent difference in the finish, for instance. Do you prefer finishes that give the wood a more natural look? Or do you want it to exude more shine? Perhaps, you favor a more weathered look and can't seem to achieve it naturally? There are lots of options to choose from if we're going to consider finishes alone. Besides the finish, you will need to pay attention to these other factors: Durability This will always be the second most important factor for me. It's not just about how well the product can withstand a particular hazard, be it molds, mildew, or UV rays. Rather, it's also about how long it would be able to maintain the beautiful finish that it imparts with those elements factored in. To me, anything that manages to do this for an entire year earns a checkmark. Eco-friendliness Many of the products I've featured here can freely earn this tag. Teak, much like any type of wood, will always be included in the deforestation and sustainability conversation. Brands that acknowledge this get my respect. Additionally, it won't hurt to prioritize brands that don't use other harmful chemicals in their concoctions. Cost-Effectiveness Is the product worth the price it's sold for relative to the results you get and the amount that you need to use and effort to exert to achieve them? Most teak oil offerings don't actually come at bargain-basement prices. This is why in the teak oil vs varnish debate, the latter almost always wins when the topic is pricing. Of course, this may be a generalization, considering the variety of products available in the market.
What Is The Best Teak Oil For Boats
To me, any teak oil that has good moisture and sunlight resistance fits the bill. It should be able to achieve this without sacrificing the looks of your boat's deck, flooring, cockpit, or any part or area that you choose to apply the oil to. Most widely recognized brands in the marine industry like TotalBoat, Rust-Oleum, and Star Brite deserve the spotlight. This is because it's almost always a given that they'll be formulating their products with harsh weather in mind. With that said, I'm by no means limiting my options to them. In all my years staining wood, the other brands featured above stood out to me either through a specific quality or a combination of unique advantages. They deserve to be grouped among the best with that in mind.
How Many Coats Of Teak Oil Should I Use On My Boat
This varies a lot and is often based on the product. As I said before, the rule of thumb for me is that I only stop coating once the wood stops drinking the oil. Sometimes, I manage to get the results I want in 1 coat while others might take 3 or even 6, especially if the wood looks excessively dried out or decades old.
Should You Sand Teak Before Oiling
Sanding is a must for me if you're working with wood that you know has deteriorated significantly. If I'm working on freshly-made furniture, on the other hand, I don't see the point of doing this other than the usual cleaning and drying. I do have to agree that sanding aids the wood's ability to absorb the oil, thereby impacting the number of coats you need to apply. I make sure to do this every time I need to restore wood for this reason.
Is All Teak Oil The Same
As far as purpose goes, they are all the same. All of them can refurbish wood and provide a protective benefit that delays the greying and decaying process. Not all teak oil is made of the same ingredients, though. This becomes a bit tricky because not a lot of brands are transparent with the ingredients they use. Expect most to either use 100% tung oil or it could be diluted with mineral oil, linseed oil, and petroleum distillate, which functions like a thinner. Lastly, can you apply teak sealer over teak oil? In most cases, yes, and I've actually done this myself a couple of times. Many experts attest that applying a sealer over teak oil improves the overall protection. If you don't already know it, teak sealer isn't absorbed by the wood, unlike oil. It only forms a layer that shields the wood from harmful elements. However, I seldom see the need to combine the two, since I often still have to reapply fresh coats annually despite doing so. I do need to stress that I've only done this mixture a few times, as I'm already getting good results from individual products. https://youtu.be/3EF8VIAkHEQ
Conclusion
Yes, there may be teak oil products out there that can readily beat the competition. However, to me, the best teak oil for boats should be able to provide you with convenience in application and cost savings. To me, it should be able to evoke the same enthusiasm from you once you get the results you want and while applying it. After all, what could be better than teak oil that keeps your boat furniture, deck space, flooring, and fixture looking great and protected from weathering while being a breeze to apply and is easy on the wallet?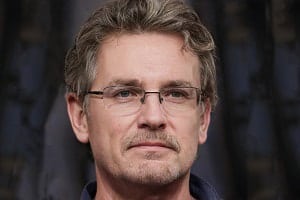 "I am James Harvey – founder of Boating Basics Online. It is established with the drive to help out first-time boaters, which are those desiring to explore their way through the water. So if you are new to boating, start from here with me. "