With the best teak cleaner, you'll never have to rely on dubious alternatives like vinegar to clean this gift from nature or any hardwood for that matter. Imagine the thoroughly greyed out, weathered, or mold-infested teak we'll have to put up with otherwise. These types of stains are a real pain to remove sometimes. With the right cleaner, you'll spare yourself from all that trouble.
Cleaners also save me plenty of time prepping the wood for varnishing or sealing. Usually, I can forgo sanding altogether. When deciding which product to buy, look no further than these primary factors:
Cleaning Performance: A lot can dissolve most dirt and mud accumulations with only some slight elbow grease, while others go further to remove mold and mildew as well. Full restoration typically means complete removal of these things responsible for eating away the beauty of the wood.
Mode of Application: Conventionally, cleaners come in two formulas. They are responsible for clearing away dirt and brightening and neutralizing the wood consecutively. Hence, the term, two-part cleaning. The more innovative one-step cleaning process usually derives from the product's ability to function as both a cleaner and brightener already.
Safety: Consider products that won't burn your skin and don't use toxic chemicals while being just as effective as their harsher, more traditional counterparts. I admit that I always keep my doors open to the latter since they usually meet my high teak finishing standards, and you can always use gloves anyway. I only need to do my best to choose products that don't contain dangerous ingredients. In the end, nothing beats exquisitely refurbished teak, regardless of the ingredients used.
With that out of the way, the following comprehensive buying guide and review feature products I've used to maintain and restore teak. These are the ones that continue to deliver consistent performances over the years while helping me save time, money, and effort.
---
STAR BRITE Teak Cleaner
Dries fast
Consistent results
Almost can skip sanding
---
Bayes LBC-007
Ready to be sprayed
Natural-looking finish
Guaranteed non-toxic ingredients
---
STAR BRITE One Step Teak Cleaner
Economical choice
Excellent teak restorer
Great for old teak furniture
---
Best Teak Cleaner Reviews
1. STAR BRITE Premium Teak Cleaner
Let's start with a solid brand for a lot of people. This teak cleaner contains low downsides if it has them at all. When I think of a reliable teak cleaner, this is one of the first things that come to mind.
This teak cleaner meets all my requirements when imparting convenience when refurbishing teak and most fine woods. In most projects I've used this on, I almost always never have to sand anymore. Its performance is noticeably consistent in that regard.
The biggest project I used it on involved a 5-year-old racetrack teak table that my mom owns. It took three bottles to give me the results I wanted (i.e. when the wood no longer soaked it up). I used a pressurized sprayer and specifically targeted the areas that have accumulated more dirt and grime over the years.
If I have to point out a con, the most I can manage to criticize is its consistency. I feel it needs to be a bit more viscous like the other cleaners I use. However, it's an issue that doesn't bother me much since I can always opt to spray it.
Don't bother following the instructions stating you have to wait for the wood to dry. If it isn't wet yet, drench the surface first. Then apply as instructed or as you normally would any kind of teak cleaner product. If you prefer to use a Scotch-Brite sponge, that will work as well.
One other thing I like is how quickly it dries. If I have to work on a handful of furniture in one day, any second or minute saved counts as a godsend. I've found that it can dry in as fast as 2 minutes if the day is extra windy and dry!
What We Like
Almost always guarantees you can skip sanding
Delivers astounding results when sprayed
Consistent results
Dries fast
What We Don't Like
Consistency a little too runny than most
Teak cleaning products
should make your life as easy as possible. This product takes extra steps to ensure that.
2. Bayes LBC-007 Teak Cleaner
This product comes ready-to-be-sprayed and is all-natural. Overall, it's a great choice once you get a hang of how to use it optimally.
This is another marine-grade teak cleaner that I almost always favor for my boats. What I love about it is it just markets itself as a teak cleaner for outdoor furniture. When clearly, it's good enough for boats as well. I have my sailboat's furniture and a couple of wooden canoes as proof of this.
I got average results with this in the past, which left me scratching my head as it is why it received high feedback. I remember the cleaner not settling that well on the surface and dissipating quickly. It turns out, I only needed to scrub the wood then let it dry thoroughly, then apply this cleaner. Some stubborn dark marks may not be readily cleaned right off and require sturdy scrubbing, but this is not always the case.
I get a natural-looking, almost good-as-new finish each time I take the time to do this. I also use it on my bathroom's teak furniture to satisfactory results every time. Over the years, I've gotten the same eye-catching finish for my outdoor furnishings, too. It is almost any brand of teak sealer that can preserve for years.
Despite the claim that it uses only natural ingredients, it doesn't have the most pleasant smells. Though this may be a subjective thing, to me, the product smells like some synthetic chemical. I'm confident that it's non-toxic, though.
What We Like
Ready to be sprayed
Guaranteed to use natural, non-toxic ingredients
Works well for boats, bathroom furniture, and outdoor furniture
Natural-looking finish
I'll always appreciate the unique conveniences that teak cleaner brands give to the average consumer. It stands out in that regard while guaranteeing a moderately shocking performance.
3. STAR BRITE One Step Teak Cleaner
In the conversations about restoring decades-old and thoroughly weathered teak, I only feel confident when using this cleaner. The fact that it's both cleaner and brightener rolled into one product only heightens its appeal further.
Our 15-year-old outdoor teak dining set, complete with four chairs and a round table, serves as a great testament to how nifty this concoction is. It's one of those sets of furniture that you won't mind chucking, considering how blackened most the chairs have become as well as the battered table. But since it has sentimental value to us, we went ahead and rolled out sleeves to get scrubbing.
We used this as a cleaner since a fishing buddy recommended it to me when he restored his sailboat hull and deck with the cleaner. He was able to give it a touch of newness after the three-day project, almost professional-level. He used this cleaner and the brand sealer, and nothing else.
I related that story since practically the same thing happened to our teak set. Sure, it left us exhausted after vigorously scrubbing all five pieces of furniture and topping it off with a second application and a more thorough scrub. The ones that looked like hopeless cases took longer than the others to fully clean, but overall, we're glad our hard work paid off.
I especially like that it spares us from buying a separate brightener. Not only does that help me economize more in every finishing project, but it also saves me loads of time. With that said, it would have been close to perfect if it doesn't use toxic chemicals.
What We Like
Excellent teak restorer
Great for old teak furniture and boat parts
Functions as both a cleaner and brightener
Economical choice
This STAR BRITE teak cleaner review unapologetically highlights that this product has an almost magical way of getting anything made of teak back in shape. After all, that's its greatest strength.
4. TotalBoat Teak Cleaner for Boats
Being a two-in-one marine teak cleaner, I thought it's only appropriate that this should come second. That's only half of what makes it great, though, for this cleaner effortlessly demonstrates why marine-grade concoctions remain the coveted choice.
Now I get that this product comes in separate bottles, one is the cleaner, and the other's the brightener. However, they're practically one thing since sold as a single product. That's cost-effectiveness that not even some of the top brands out there can match. For one, I no longer have to buy a separate brightener each time I purchase this.
It is one of the few products that I feel confident enough to apply to my sailboat's teak deck, cockpit floor, and railings. Of course, having both the cleaner and brightener on hand make sure I save time and effort. I'll take that kind of convenience any day, specifically, as this product isn't limited to marine applications.
The finish can go toe to toe with the results I enjoy from varnishes and teak sealers or oils. Still, I had to take the opportunity to oil or seal the wood any chance I get, knowing the already amazing finish these two can bring about. It's a given that it's easy to use, and I advise you to stick to the beginner-friendly instructions to attain terrific results.
I've tried using it with a sprayer to disastrous results. Therefore, I will never be attempting it again. With this, I prefer to stick to a standard sponge even though it means more elbow grease is warranted. I get the best-looking finish this way, which can convince me that I no longer have to apply a sealer or varnish.
What We Like
Works well as both a cleaner and brightener
Cost-effective
Typically doesn't require varnishing or sealing anymore
Convenient to use
Attractive finish
What We Don't Like
Doesn't work well with a sprayer
TotalBoat is a top brand when it comes to teak cleaners and brighteners for a reason. This boat teak cleaner walks the talk the moment you apply it on any wood surface.
5. Better Boat Marine Teak Cleaner
What I like about this product is that its marine-grade label readily affirms. It is the quality you can expect out of it. It backs this up further with consistently outstanding results.
Though I use it regularly on my boat deck, hull, and rail finishing projects, it's just as excellent when it comes to cleaning indoor and outdoor home furniture. Coupled with the overall convenient application process, it makes this product hard to skip over others in the market. I only have to do some light sanding, use a stiff brush, and seldomly, I don't even have to rinse it off anymore.
The oldest wood I've used it on is around 38 years old now. It's mostly the hull and deck on the yacht my dad owns. Many areas had black marks on them, which this cleaner was able to remove, enough for the entire vessel to be given a nice, fresh finish. I'm confident it would work just as well in heavily dilapidated outdoor furniture, even though I haven't tried it out on one that fits that category.
Lastly, I love that it costs slightly less than most teak cleaners. I'm saying this with the amount per bottle and what's required to eliminate black marks in mind. So, it is, without a doubt, more cost-effective. Based on my experience, though, it struggles a bit with stubborn mold stains.
What We Like
Excellent, versatile option for marine and home use
Great for decades-old fine wood
Relatively more facile to use than most teak cleaners
More affordable option
What We Don't Like
Struggles with certain mold stains
The combination of benefits in this product is rare, even with the best considered. It earns a spot here for that sole reason.
6. STAR BRITE Snappy Teak-Nu Cleaner
Close to instantaneous cleaning in most finishing projects allows this cleaner to earn its name. I'm always decidedly grateful if I have this cleaner on hand and am feeling a bit lazy to do some scrubbing.
I like this cleaner mainly for the quick results I get from it. In addition, the fact that it does help you skip the scrubbing part of any finishing or refurbishing job. It's my favorite cleaner to use on boat decks for this reason. If I have to deal with a boat deck that exceeds 150 square feet, this kind of convenience is something you'll crave over time.
I tested out two boat decks to prove the no sanding claim. I applied this to my sailboat's deck and sanded the one on my family yacht. The results look incredibly similar. The only difference is that the sanding job took almost the entire day.
The freshened-up look lasts for a few days then begins to fade. It is the reason why it's best to apply teak oil to it as soon as possible to maintain it. So far, I've never had a piece of blackened or soiled teak furniture that this cleaner can not fix it correctly. It even cleaned up a heavily molded and weathered teak bench that my dad inherited from his mother.
The only thing I don't like about it is that it's tricky to handle. It is because of the hydrochloric acid material. I get a bit jittery while using this cleaner. Even when wearing rubber gloves, I still get a bit nervous. Still, you rarely get this slightly quick and potent result in anything entirely made of all-natural ingredients.
What We Like
Designed principally with user convenience in mind
Proven that it is not required to scrub anymore
Consistent results
Powerful cleaning capability
What We Don't Like
Requires careful handling
Irritable results that don't sacrifice the quality of the teak and spare you from the usual toil of sanding? I'll take those perks any day.
7. Golden Care GT101 Teak Cleaner
This water-based teak cleaner and teak brightener not only gives you the best of both worlds but keeps itself eco-friendly, too. It's a solid choice for teak greyed out that is not exceedingly damaged or weathered yet.
To be honest, I prefer to use a teak cleaner and brightener that's both eco-friendly and won't end up burning my hands with corrosive acid if I accidentally spilled it on my arm, for instance. It works like your standard homemade teak cleaner, vinegar, but it's not entirely like it as well. I'll place it above that. For the way, it can impart a better overall finish, most probably because it functions as a brightener, too.
It restores the natural color of teak, especially those that have darkened. I get that some people prefer the patina grey color that teak adopts over time. Suppose you like to get a color as close to the original as possible, then that this teak cleaner has done that for a handful of my indoor and outdoor furniture.
I wish I could say that it goes into the grain by itself. In my experience, you have to do some light scrubbing to do so. Moreover, I don't particularly like that it reinforces the stereotype that almost anything that's all-natural is also bound to be pricey.
What We Like
Non-toxic and environment-friendly
Great for mildly and moderately greyed out teak
Works as both cleaner and brightener
Restores teak to as close to its original color as possible
What We Don't Like
Relatively expensive
Requires some light scrubbing to get into the grain
For its solid performance, I highly recommend this natural teak cleaner for anyone who has teak furniture that hasn't gone past the point of no return yet when it comes to its overall condition.
8. AquaTeak Teak Cleaner & Brightener
It is another cleaner that packs a moderate punch in removing molds. Additionally, restoring teak to its optimal and natural finish. It's versatile, and who doesn't like one-step cleaning nowadays?
The oldest wood that I've used this on is a 5-year-old pine patio outdoor dining table in my mother-in-law's house. On average, I apply it to 2-year-old wood that has weathered or has accumulated enough black mold to warrant concern. In both these cases, the product stands out in its efficiency. I can apply it directly and expect to scrub any sign of filth off with minimal effort.
While I can attest that it doesn't harm the finish, I think it falls short on its job as a brightener. It lacks that natural look. Thankfully, an application of teak oil can remedy it. But considering the price relative to the amount per bottle and performance, it's still good value for money if your only aim is to remove any unwanted particles and mold clinging to your precious wood.
Even though it claims to be eco-friendly, I'm not entirely sure whether it uses completely natural ingredients. I once made the mistake of not using it with gloves on, and a few drops were enough to take a layer of skin on my fingers. On the whole, it feels more like your standard acid formulation due to how aggressive it is.
What We Like
One-step cleaning
Proven to work on other wood types like pine, oak, and pecan
Efficient performance
Good value for money
What We Don't Like
Aggressive, corrosive formulation
Average finish
I deem this a worthy substitute for the top products featured here. I would more than love it to be available in our local Lowes for easy pickup, especially if my top choices are out of stock.
9. Marine-Tex RM341K Teak Cleaner
Wallet-friendly and effective enough to require minimal effort, I more than welcome teak cleaners that can deliver these two coveted benefits.
I've been using this cleaner on and off over the years. I inevitably come back to it due to its solid and consistent performance. It doesn't require as much elbow grease out of you because of how powerful its overall formulation is. Don't misinterpret the term scrub-less the brand is using, though, since it only means you get to skip sanding every time you use it.
I only use it on marine decks, railing, pulpits, and cockpit floors. I also make it a point to keep it from making contact with other types of wood like oak because I had one table whose finish was damaged when I tried it out. Good thing it went away over time, but it did take years and a major refinishing to be good as new.
As long as you're working on teak with this one, it's bound to impress. Even the latest products that go all-natural have trouble achieving the quite thorough and efficient cleaning that this ensures. I have old teak decks overrun by mold restored to how they looked when fresh out of the factory. It is coming from someone who worked as a full-time yacht restorer and finisher for three years.
The fact that it's more of an old-school cleaner readily means it's more acid-based than the new breed available in the market today. That's the other con I need to point out. Once you get used to cleaners that are more skin- and eco-friendly, you start seeing the glaring downside of corrosive cleaners.
Still, incredibly few products stand on par with the exquisite finish that these cleaners can achieve. It's the kind of finish you want; to quickly seal and show off to your buddies.
What We Like
Consistent, convenient performance
More affordable than most
Thorough, efficient cleaning
Exquisite finish
What We Don't Like
Corrosive
Limited to teak only
Despite its limitations, this cleaner resists the obsolete label because of its yet unrivaled performance.
10. Semco 2Part Teak Cleaner
This product takes as much of the cleaning load off your shoulders. In addition, it doesn't charge you a lot for it.
I use this cleaner as much as possible on large-scale finishing jobs, like what you can expect from teak home decks or the ones found on 40-foot or more yachts. It takes a couple of steps out of the prep stage while offering excellent coverage once you dilute it. All the while, its one-gallon bottle doesn't cost as much as other cleaners available in that size.
Any teak cleaner requires a bit of effort to scrub out any kind of substantial mold build-up. However, compared to other brands, this one gives you the best assistance. Additionally, it has many time-saving benefits. You don't have to put some muscle into it, unlike other milder solutions, especially if you use a stiff-bristled brush. It's also not that aggressive, being more of a well-balanced solution in my experience.
I've used it on jumping boards, decks, and outdoor teak furniture, anything that has accumulated grime. In addition, tarnishes over the years can be kept to give it a semblance of newness. That is, as long as you're willing to invest the extra effort when cleaning it thoroughly.
The stain is mildly darker in most projects I've used it on. I do tend to experiment with the amount of dilution I do with it. With a 3:1 water-to-cleaner ratio, I've always gotten finishes that sport a richer golden hue than most once I top it off with the brightener.
As for the downsides, I dislike the smell that greets you every time you open the bottle. I once had a coughing fit when I accidentally inhaled a good amount of it. Also, you have to take extra care in not letting it get on to varnished surfaces. My son once unwittingly spilled a few drops of this on our varnished tabletop, which led to discoloration in no time.
What We Like
Incredibly effective at removing stubborn mold and mildew
Can handle old, weathered wood well
Excellent coverage
Budget-friendly
Rich golden finish
What We Don't Like
Unpleasant smell
May cause discoloration on varnished surfaces
This Semco teak cleaner may still require you to do conventional 2-part cleaning. Nonetheless, I can't name some other cleaners that are just as economical while delivering concrete results every time.
11. DITEC Teak Clean
DITEC proves that you should keep your doors open to trying out innovative cleaners. I'm living proof that it pays off to do so because this cleaner can give most toxic, corrosive cleaners a run for their money while staying eco-friendly.
The 30-year-old yacht my dad owns that I refurbished with this teak cleaner also serves as solid evidence of the superior performance of this all-natural cleaner. It had mildew buildup on every nook and cranny, and it's the kind that you'll usually think only the most potent acid can save. I'm glad I convinced him to try out this cleaner because it took care of the almost already hopeless problem.
That makes this one of the most noteworthy natural teak cleaners and brighteners available in the market. You don't need to settle for the tedious two-part cleaning anymore too! Since, based on my results, I only have to scrub it onto the surface then rinse it off. The yacht's deck mentioned above and hull got most of their original color back. Then, we sealed the finish.
I've only used it on that boat and a number of its mahogany furniture on board. So far, I'm impressed by the resultant finish. It's just as great as other results I get when I use acid-based cleaners, but it doesn't stand out. It brings about the natural look that you expect the teak to showcase once again.
Based on these outstanding results, I won't mind drenching and scrubbing off black mold and mildew with a diluted mixture of this solution once they rear their ugly heads. However, the price per gallon tends to hold me back from doing so. It is one other reason why I haven't tested it out as extensively as the others.
What We Like
Convenient, one-step cleaning
Non-toxic and eco-friendly
Excellent for removing mold and mildew
More powerful than most all-natural cleaners
For its list of benefits, I would always choose this product most of the time if it wasn't so exorbitantly priced.
Factors To Consider When Choosing A Teak Cleaner
I may have already highlighted the three key factors to look at above. Nonetheless, there are other factors you need to keep in mind as well.
Whether you're using an Interlux teak restorer or Iosso teak cleaner, most teak cleaners have fairly no-nonsense applications. Some even come ready to be sprayed. On the other hand, others may give more leeway in diluting them in water first to either provide better coverage and consistency or tone down the strength of the chemicals.
In this regard, it's always best to stick to the instructions especially if the brand advises that you should use the formulation as is. Furthermore, products with one-step processes also come into play here since they do save you more time. This is because they eliminate the need to sand and apply brighteners separately.
Amenability to Other Types of Wood
Take note that not all teak cleaners are suitable for application to other types of hardwood and softwood like oak, mahogany, pine, etc. I do attest that there are cleaners that are adaptable enough to be able to clean other kinds of wood beside teak without harming the finish.
Don't overlook the amount of teak cleaner you'll need to get the results that you want. This takes into consideration the formulation's potency, cost-effectiveness, and practicability through the price and amount per bottle of a teak restorer.
Benefits And Drawbacks of Using Teak Cleaners
Benefits
You get to save time and effort cleaning.
When you use teak restorer products, you typically don't need to do any more sanding before applying teak oils or sealers. The cleaner will bring about in minutes what hours of meticulous sanding can deliver, and you only need to rinse off the resultant residue then let it dry afterward.
Teak furniture and other fixtures can be easily maintained.
Even if you don't like to use sealers or varnishes, these cleaners can promptly remedy any mold, mildew, grime, and other dirty and muddy spots that may appear on your teak or other wood. This way, you won't have to worry about your wood degrading when exposed to the elements.
Drawbacks
The most reasonable disadvantage I can think of stems from the corrosive property of certain teak cleaner products. If you're not careful, you might damage the finish of a certain piece of furniture or fixture that turns out to be incompatible with it. The same goes for the risk of harming yourself if a few undiluted drops make their way into exposed skin. These are largely temporary negative effects, though.
Different Types of Teak Cleaners
To me, teak cleaners nowadays can be classified based on the ingredients they have. More or less, the results they bring about point to the same thing, after all: a spick and span teak or fine wood surface.
Old-fashioned cleaners typically rely on chemicals like oxalic acid, sodium hypochlorite, and sodium hydroxide, to cite a few. While some of them may be environmentally friendly, that doesn't mean that they shouldn't be handled with care because of the potency of their formulations. The newer varieties tend to be both eco-friendly and easier on your skin, but that's not an absolute fact, either.
Incidentally, you can categorize teak cleaners based on the one-step or two-step processes each one requires. In the past, teak cleaning typically stuck to the two-step cleaning and brightening process. However, nowadays many products let you forgo that by delivering both in one application.
What Is The Best Teak Cleaner
I don't mind recommending the top 5 teak cleaner brands featured here. STAR BRITE, Bayes, TotalBoat, and Better Boat all share the advantage of being marine-grade, and in teak finishing circles, that equates to quality. These brands readily offer the corresponding oils and sealers that work well with their cleaners. Overall, they've never let me down.
But if I'm a little budget-constrained, I don't mind opting for the other brands as well. They wouldn't be on this list if they didn't stand out in one or two primary facets, after all. Incidentally, I haven't tried the Interlux premium teak restorer yet but it's been recommended to me a couple of times already.
How Do You Clean Dirty Teak
Teak cleaner and oil is almost always the standard operating procedure when it comes to refurbishing teak. The cleaning part remains the most important first step to take. Each product has a slightly different way of application.
It's always best to stick to the manufacturer's instructions for optimal results, especially if you're using a teak cleaner with a two-step process. Similarly, you also need to look at the overall state of the teak before you start applying. The product may indicate a different procedure if the teak is already severely weathered, for example.
However, if we're only going to be talking about general cleaning, you have to make sure to evenly distribute the solution on the surface and scrub it until you remove any dirty spots. A soft brush or non-abrasive cloth should suffice for this. You'll need to wait a few minutes for it to penetrate the wood or dry.
Afterward, you can either choose to seal the finish with teak oil or teak sealer. Otherwise, the wood will need regular cleaning if you want it to maintain a fresh look.
Can You Pressure Wash Teak Wood
I don't do this as much as possible. I'm always afraid that it might cause bumps on the surface, which I'll have to sand to remedy. However, if the wood has a particularly stubborn glob of mud or grime, I often have no other choice but to rely on it.
Thankfully, it didn't cause the said bumps. It works, but I'm not actively advocating for it. You can avoid it altogether if you don't let these undesirables collect on the wood to the point that they become a major hassle, to begin with.
Conclusion
The facts and first-hand experience I shared here prove that the best teak cleaner products do well to replace the services of a professional teak restorer. It's either that or they make every teak owner's life easier. As much as possible, no speck or mass of dirt, grime, muck, mud, mold, and mildew should be able to resist them.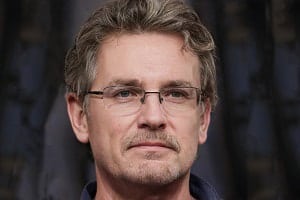 "I am James Harvey – founder of Boating Basics Online. It is established with the drive to help out first-time boaters, which are those desiring to explore their way through the water. So if you are new to boating, start from here with me. "