Most of us love to venture into the vast sea to have an enjoyable time. We can also take up new hobbies such as fishing in the waters. However, it can be a challenge if we do not know where to go when the only thing we see is the ocean's vast blue horizon.
Since the signal at sea is far different on land because of the absence of cell towers, look at the best satellite phone for marine use. Thankfully, this upgrade of technology made our sea voyage more convenient, both inland and offshore. The presence of satellite phones is a life-changing upgrade worth checking out.
---
INMARSAT IsatPhone Pro2
Sim-card ready
Flat-rate calling charges
Wide range of flexible airtime
---
BLUECOSMO Satellite Phone
Free sim
Built-in GPS
18-month warranty
---
GLOBAL STAR GSP 1700
Lighted keypad
Long-lasting battery
Backlit color display
---
Best Satellite Phone For Marine Use Reviews
1. INMARSAT IsatPhone Pro2 Handheld Satellite Phone
When venturing through oceans, equip yourself with the best marine satellite phone by INMARSAT. The device is sim-card ready to make your communication more convenient.
My favorite part of this product is the wide range of flexible airtime options that gives me more control. In detail, I can confirm the selected airtime price with the seller and discuss the policies to meet my demands.
Plus, it comes with global coverage, so I know that I can count on this satellite phone. It will be available for voice calls and messages. Furthermore, people can find your location with the integrated GPS signal, no matter where you are.
Worry less about expenses because this satellite phone guarantees you flat rate calling charges that helps you save a lot. Because of it, I can make calls and send messages without having to worry about overspending my budget for my satellite phone.
When you order this product, get ready to have a complete battery pack, plug kits, charger, holster, a manual, and many more accessories!
However, the user interface could use some upgrading because it seems like it leaves out in time. But, I tell you, the durability of this product makes up for it.
What We Like
Sim-card ready for more convenient communication
Comes with a wide range of flexible airtime with discussed price and policies
Equipped with global coverage for calls, messages, GPS signal
Offers flat-rate calling charges to help you save a lot
Comes with complete parts and accessories
What We Don't Like
The user interface should be upgraded
The INMARSAT IsatPhone 2 Satellite Phone Marine Package is one rugged package that I can truly trust. I am thankful to the brand manufacturer for creating this reliable product that is worth trying.
2. BLUECOSMO Iridium Extreme Satellite Phone
This marine sat phone is everything you need. Save your cash because this one has good coverage in Canada and Alaska, leaving you no place to fret about roaming charges. It also comes with a sim with 200 minutes of free calls that you can use for six months. I can guarantee that it has no hidden fees, so don't you ever worry about your bills again.
You can send and receive calls effortlessly with BlueCosmo's satellite phone. This multifunctional device also has a built-in GPS that tracks wherever you are within 12 nautical miles offshore. I got this device, and I love everything that comes with it, including its Iridium network that makes communication easier.
Furthermore, this extreme satellite phone is powered by a global constellation of 66 cross-linked LEO satellites that allow me to communicate in high-quality audios anywhere, making it the best satellite phone for marine use.
Get this product risk-free because of its 18-month warranty. Plus, the military-grade durability it offers is up the notch, as it is rated with 810F resistance to different elements such as rain, shocks, and bags of dust.
Still, I wish that the case perfectly fits the satellite phone. The case is pretty small, so I would prefer a free pouch.
What We Like
Has a free sim that holds 200 minutes of free calls for 6 months
Multifunctional device with built-in GPS for enhanced location tracker
Makes communication easier with the Iridium network feature
Powered by 66 cross-linked LEO satellites for high-quality communication
An 18-month warranty for a risk-free buy
What We Don't Like
Free case does not fit the phone very well
Overall, the product comes with every feature that makes my trip a breeze. If you want to make your trips safer, then I highly recommend getting this one.
3. GLOBAL STAR GSP 1700 Satellite Phone
When I bought this satellite phone, I knew that my search for the best satellite phone for boats was over. I can find all the features that I look for in a satellite phone. Plus, the phone's design is ergonomic, which gives me a good grip even with my sweaty palms.
One thing that I love about this satellite phone is the lighted keypad that allows me to type messages and use the device with ease. The durable and long-lasting battery can serve me 36 hours of messaging use and give me four hours of calls with no power interruption.
Aside from the lighted keypad, the backlit color display is also optimized for both daytime and nighttime operation. With this feature, you can utilize this product with no issues.
Most importantly, the device gives me excellent communication wherever I go, day in and day out.
The only setback I got by buying this product is the poor customer service I received. They tend to be unresponsive regarding my queries and concerns about the product's purchase.
However, I did not mind it that much because the quality speaks for itself.
What We Like
Guarantees good grip with its ergonomic design
Comes with a lighted keypad to give excellent visibility
Battery is long-lasting, as it can work for 36 hours and four hours of calls
Has a backlit color display for daytime and nighttime use
What We Don't Like
The company may be unresponsive to your concerns
Overall, this is a remarkable product. The quality it offers is out of this world, so you should try it. Get yourself one before this excellent satellite phone from GLOBAL STAR runs out.
4. GARMIN inReach SE+ Handheld Satellite Communicator
Since you will be sailing and staying inside the vessel most of the time, it is best to equip yourself with a reliable satellite phone. Check out the GARMIN inReach Handheld Satellite Phone that gives you excellent global communication with its Iridium satellite coverage.
I am thankful for this sat phone because when my boat died once, this one lived to its purpose. The satellite phone triggered an interactive SOS to ask for help from a local 24/7 search and rescue watching center. The rescuers located me quickly because they tracked my location due to the device's GPS signal.
Another notable highlight of this satellite phone is that you can pair it with smartphones using the Earthmate app for free, offering you access to several downloadable maps that come in handy on your trip. Plus, the maps display charts and color aerial imagery for detailed information.
This is the perfect phone for those who do not mind spending a little cash on subscription fees. You should note that before you can have two-way communication anywhere globally, you must subscribe to their satellite which often costs additional fees.
What We Like
Gives excellent global communication with Iridium satellite coverage
Triggers an interactive SOS to search and rescue centers
Automatically tracks and shares your location with other people
Can pair it with smartphones using a free app
Download maps with complete charts and aerial imagery
What We Don't Like
You might have to spend a little cash on the subscription fees of this device
You do not want to miss this one-of-a-kind satellite phone. So, what are you waiting for? Cop one now and venture through different oceans without having to worry about getting lost.
5. BLUECOSMO Iridium 9555 Satellite Phone Bundle
Among all the satellite phone systems I tried, this one is unique. You can rely on its global service as it is powered by a high-tech global constellation formed from 66 cross-linked low earth orbit satellites. Wherever you go, you can communicate with people without hassle.
The product comes with a built-in speakerphone to give you clear messages. Plus, the SMS feature and email features are enhanced to provide you with better communication during your journey on the sea.
I love the compact design of this satellite phone, as it fits perfectly into my hands. The ergonomic design is incorporated with excellent aerodynamic features to withstand different conditions. The surprising thing about the device is that even if it comes in a small size, it remains robust.
Everything you ask for is in this bundle. Aside from the device, it also comes with a charger, battery, plug kit, headset, and many more accessories.
This product works well wherever you go, but it needs to establish a good connection first. The device comes with a 1-2 seconds delay of connection establishment, so you should stay steady by that time.
What We Like
Powered by high-tech cross-linked satellites for optimum connection
Comes with built-in speaker phones for clearer messages
Enhanced SMS and email features to give better communication
Comes with a compact and ergonomic design
Enjoy the benefits of a complete bundle upon purchase
What We Don't Like
It comes with a delay before you can establish a good connection.
All in all, this is an incredible satellite phone. The features of this product make my trip a breeze, and the device itself is handy and compact. It is truly a product worth checking out.
6. SatPhoneStore INMARSAT IsatPhone 2.1 Satellite Phone
Do you want to make your voyage more fun and still keep yourself connected with others? Then, try INMARSAT's IsatPhone Satellite Phone.
The global Inmarsat satellite network powers the device; thus, you can enjoy a 99.9% average network availability that guarantees smooth communication.
Aside from the product's reliability, this satellite phone is also rugged and long-lasting. This device can run for eight hours straight without disturbance or a weak battery. When the battery is on standby, this device can also run for 160 hours on reserve. So, this is the best satellite phone on the go.
You should opt for a device that resists shock well, and this robust device well does it. You do not have to stress about harsh weathers that you might encounter because this satellite phone is resistant to bags of dust, water splashes, scratches, and shocks. The broad operating temperature range makes this device fully operational on all extremes.
The SatPhoneStore's INMARSAT IsatPhone Satellite Phone comes with all the accessories you need in your voyages, such as chargers, adapters, cables, and a headset. The only issue you should look out for when buying this product is the additional fees you have to pay to make the free sim operational.
What We Like
Offers 99.9% average network availability for a smooth connection
Rugged and long-lasting satellite phone
Stays operational for 8 hours of continuous talking and 160 hours on reserve
Dust, splash, scratch, and shock-resistant phone
Comes with several useful accessories
What We Don't Like
It may come with additional fees to make the sim operational.
What are you waiting for? Get this buddy to make your trip worth it. This satellite phone helped several voyagers to go through their trips with no worries of getting lost.
7. THURAYA x5 Touch Satellite Phone
Enjoy a satellite phone that's one step ahead of time with an advanced omnidirectional satellite antenna. With this feature, your trips will experience proper and smooth communication, even in areas with no signal coverage.
Even if this device is in satellite mode, you do not have to worry about its optimum functions being on standby. Because even in this mode, you can still make use of smooth walk and talk functions.
The device is also 100% resistant to dust and water. You do not need to stress about splashes anymore. It is a handy phone to bring to the sea.
Plus, it supports most signal frequencies. So when you go to an area with only 2G, 3G, or even 4G coverage, you know that you can count on this product. It is highly compatible with both THURAYA and GSM sim cards, which guarantees to make your journey a walk in the park.
The only setback of THURAYA's Touch Satellite Phone is that it does not offer global coverage and will not work in North or South America. So, it is best to know where you are and where you plan to go. By doing so, you can utilize the satellite phone to its full potential.
What We Like
Has an advanced omnidirectional satellite antenna for smoother connection
Smooth walk-and-talk functions even on satellite mode
Highly resistant to dust and water
Efficiently supports most frequencies (2G/3G/4G) all over the world
Compatible with both THURAYA and GSM sim cards
What We Don't Like
Does not offer global coverage
Break free from all the worries that come on your voyage. This satellite phone from THURAYA is worth checking out because of all the features and qualities that guarantee a safe trip.
8. IRIDIUM 9555 Satellite Kit
When I searched for a good replacement for my old satellite phone, I was hooked the first time I saw the Iridium Satellite Phone. The product features an unlocked wireless carrier furnished in a black finish, which is also incorporated with a two-inch LED-backlit screen for a clearer view of your calls and messages.
I love the li-ion battery of this device because I can minimize waste by not having to buy replaceable batteries. The battery has 2200 mAh charging power, so it takes some time for the phone to run out. And since it is rechargeable, I can charge and go without worries. The device also fits my hands because of the compact and ergonomic design.
To further improve the smooth portability, the physical footprint is also built in a compact size. You would be pleased to know how intuitive this device is for users.
The messaging and email capability of this satellite phone is far greater than other models. It gives good coverage wherever I go. Plus, it also comes with a headset and hands-free capability to help you utilize this product better.
And since this device offers exquisite features, you should expect it to come at a high price.
What We Like
Features an unlocked wireless carrier with widescreen for a clearer view
Battery is li-ion, which makes the phone long-lasting and eco-friendly
Comes with a compact and ergonomic design that perfectly fits my hand
Phone's compact physical footprint adds up to smooth portability
Comes with a headset and hands-free capability
What We Don't Like
This product might be a little bit expensive
All in all, the IRIDIUM's 9555 satellite phone is a good product fully equipped with all the features you want to have on your board.
9. THURAYA XT-LITE Satellite Phone
I know you have come across several marine satellite phone reviews, but ours is honest product reviews that will help you pick out the most reliable and real ones, just like this satellite phone from THURAYA. It is supported by the most reliable, sturdy, and powerful satellite network, so you know you can have smooth calls with it.
Get ready for an enjoyable voyage because this satellite phone comes with long battery life. It does not run out of power even for days, allowing you to use this device more often for emergencies or regular communication with others. It let them keep track of how you are doing as well as your current location.
Unlike other models that come with complicated operations and controls, this one is the exact opposite. Using and browsing the features of this product is just a piece of cake, all thanks to its basic and user-friendly design.
This device also comes with a smooth yet highly durable finish, allowing you to worry less when you dropped it by mistake.
However, like most THURAYA models, this one does not offer coverage in the United States. So, your THURAYA satellite phone or your SatSleeves sim cards may be rendered useless in this region.
It is best to research Thuraya's coverage map for more details about the available countries.
What We Like
Supported by a powerful satellite network on the planet for smoother calls
Battery is long-lasting, allowing you to stay offshore for long
Comes with a basic design which makes it easy to use.
Has a smooth yet highly durable finish that endures shock
What We Don't Like
No network coverage in the United States of America
I highly recommend this product because I can attest that all of its features are extremely useful. Check out this product, cop one now, and enjoy its usefulness.
10. SatPhoneStore Satellite Phone
Whether you enjoy the beauty of marine life or going to islands for some relaxation, you can take advantage of the INMARSAT. Not only does it come with outstanding features that guarantee smooth comms, but it is also complete with all the essential accessories you can use to make your trip more convenient, like the ready-to-activate sim.
The connection of this satellite phone is made possible through the Inmarsat satellite network that offers 99.9% average network availability.
When your marine voyage seems a little bit wavy, and you fear that your phone might get splashed or get knocked on corners, fret not. This handset is one of the most rugged handsets you can find in the market. It is IP65 and IK04-rated in terms of resistance. So, you know you can rest easy because it effectively resists water, dust, and shocks.
I can assure you that every penny you spend on this bundle will never go to waste. However, like any other product, this one comes with a minor downside, too. The only thing missing on their pool of freebies is the thumb drive, which is a tiny USB drive that looks similar to a mini phone. Don't fret though, the use of this item is only minimal.
What We Like
Comes with a full set of freebies or accessories
Powered by a satellite with almost 100% average network availability
Guarantees excellent and smooth communication
IP65 and IK04-rated for different resistance on water, dust, and shocks
What We Don't Like
The bundle does not come with a thumb drive that looks similar to a mini phone
With all the features that this satellite phone from INMARSAT has to offer, I am pretty sure that you can never get enough of it. It lessens your burdens on your trip.
Factors To Consider When Choosing Satellite Phone For Marine Use
Before you go out into the sea, you should know how to choose a satellite phone that perfectly fits your needs. A satellite phone's features are so broad that you will first have difficulties using it.
Opt for a satellite phone that offers a long battery life, so you can use it for long periods, especially when your boat runs dead on the sea.
To avoid mishaps, it's always best to think about the place where you intend to go. Are there nearby islands that you can pass through before you reach your destination? If yes, you can expect that some of these islands have cell phone sites with low to excellent signal coverage.
Knowing your destination and passing location can help you determine the ideal satellite phone for you because some models offer good battery life but cannot retrieve good satellite signals for better communications.
On the other hand, some guarantee good communication could not live long enough to stand on vast waters. You have to choose your phone wisely according to your preference.
Also, few communication or messaging providers give exquisite coverage on specific places or areas. What you love more about these devices is that they are offered at a more budget-friendly price. It would not hurt to do some research on what brands or providers offer these promos.
It is also best to note what weather type you might come in contact with during your trip, as it also affects your Sat phone's ability to connect and communicate with the outside world.
To keep yourself informed, it is best to have a timeline that shows your expected arrival date on your destination or a certain stop-over. This way, you will be aware of how many minutes or hours you can use the satellite phone.
Besides that, durability must also be considered. Several satellite phones assure different types of resistance against harsh factors such as shocks, splash, rusts, and dust clouds, just like the Verizon satellite phone.
Some satellite phones come with a feature of an SOS button, but others do not. But whether you have this on your sat phone or not, people still have to pay additional fees for its subscription. It adds convenience because you can call for help with just the press of a button.
One press and the rescuers immediately come to help you. This feature is convenient, especially when your boat died in the middle of the sea.
Another useful feature of some satellite phones is their ability to transmit your accurate GPS location. Aside from the SOS button, this can help you because rescuers could track your location easily for faster response. Plus, you can also update your family on your current location, giving them peace of mind.
Before taking a step on buying your phone, you should also know that some of these products function better if connected to laptops or computers. Doing this will allow the phone to be extra useful while using it as a phone alone will only make it a luxury item for offshore adventurers and long trip cruisers.
If you opt for good communication even if you're on the vast sea or up high in mountainous areas far north, then you can count on a satellite phone. However, the weather type may also affect your ability to communicate in the outside world. So, keep that in mind.
How Do Marine Satellite Phones Work
A satellite phone rookie might find it hard to operate this device for the first time. However, this phone usually works by sending a signal straight to the service provider's satellite, where it is dealt with by the satellite and sent to Earth through a gateway. It then transmits the call through a steady landline or local phone service providers.
Can I Turn My Phone Into A Satellite Phone
Since we now live in the era of "smartphones," it is a good idea for Sat Phones to sync with the common cellphones today, like the iPhone or Samsung phone. But, this dream has now come to reality.
Through the development of technology, people can now transform their smartphones and tablets to a Satcoms device. It is made possible through the use of cable sleeves or hotspot devices.
All you have to do is to slip your Apple or Android device to Thuraya SatSleeve. You can also sync it to apps like Iridium GO! and Inmarsat IsatHub. These applications are the new cutting-edge technology in turning your smartphone into a satellite phone. You can then use apps over a satellite network.
Are Satellite Phones Illegal
Yes, and no. The use of satellite phones is regulated in some countries. Using it is even considered illegal. So, it is best to search about the legality of satellite comms devices in the place where you were going. This also goes for phones and other messaging devices.
How Much Does A Satellite Phone Service Cost
A call made through a satellite phone service costs around 0.15 to 2 dollars per minute. However, its usual rates range from .80 to 1.50 dollars per minute. You do not have to worry, though, because service providers give exquisite offers at cheaper rates in some areas.
Making a call through a satellite phone from standard landlines and regular cellular phones tends to be pricier than normal calls. You should also know that the rates for satellite calls between different phone networks are also pricey, with rates that soar up to $15 per minute.
Most of these networks offer pre-paid plans that seem worthy, but the truth is that the prices are way above what a person can afford. If you wonder how expensive satellite phone networks are, the price ranges from $100 up to $5,000.
Conclusion
Having the best satellite phone for marine use is life-changing. You sail through different oceans with a breeze. Plus, it helps you a lot when problems arise on the sea. So, when choosing your bet, it is always best to go for durability and functionality.
Having a long-lasting satellite phone will save your budget a lot when you venture into your big-waved voyage. It also helps level up your experience on the waters, making it a good opportunity to try. Besides this phone, you also can prepare more cabin products such as boat watches or first aid kit because they can help you in emergency situations.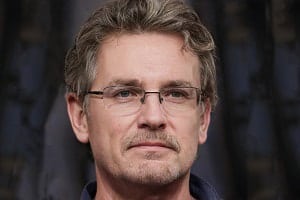 "I am James Harvey – founder of Boating Basics Online. It is established with the drive to help out first-time boaters, which are those desiring to explore their way through the water. So if you are new to boating, start from here with me. "