A combination of both form and function – this is what the best sailing watches must offer. It is more than just a fashionable accessory. It is a sailor's best friend in the water. Whether you are a recreational or professional yachtsman, you will benefit from a high-quality watch.
Aside from water resistance, a sailor watch must pack ingenious features to make boating a lot easier. It is good to have GPS functionality. The watch must be made of durable materials. Your comfort is a primary consideration as well. Plus, the display must be easily visible regardless of the environmental conditions.
Clueless about what to pick? Read on and I will walk you through some of the top sailing watches that will meet the needs of the most discerning buyers.
---
Optimum Time Sailing Timer
Adjustable face
Dual-seal technology
Large face and digits
---
Ronstan RF054A Sailing Watch
Durable fiber for longevity
Excellent features for racing
Offers good standard functions
---
TOMORO Underwater Sport Watch
Lightweight
Long-lasting battery
Durable construction
---
Best Sailing Watch Reviews
1. Optimum Time Series 3 Sailing Timer
The choice of champions – this is how the company markets their sailing watches. True enough, this model is amongst the most popular in the world.
It is an ideal option for sailors who value versatility. Use the watch in different ways and expect the readings to be highly accurate. I can wear it on a bare wrist or the top of a wetsuit. Additionally, I can strap it around the mast or boom of my boat. The elastic strap and adjustable buckle allow the watch to accommodate different sizes.
Another impressive feature of this sailing race watch is the adjustable face. I can rotate the front at 360 degrees without removing it from the clip. This way, the display is highly visible regardless of the angle I am viewing it.
The large 65mm is also a plus. The screen, on the other hand, is 38mm x 20mm. Meanwhile, the digit height is 16mm. Even in challenging conditions, I have no problem seeing the numbers.
A good sailing watch is not just for use above the boat. Even under the water, it must be functional. Fortunately, this watch has HydraLock Dual-Seal Technology. It is water-resistant at up to 5 ATMs.
However, the strap can be improved. It easily stretches over time, which can make it a poor-fitting watch.
What We Like
Offers the option to strap around a boom or mast
Adjustable face allows easy viewing at different angles
Dual-seal technology protects against water penetration
Large face and digits for visibility
What We Don't Like
The strap stretches easily
With its customizable viewing angle, dual-seal lock, and elastic strap, this is another option worth considering when searching for a sailing watch.
2. Ronstan RF054A ClearStart Sailing Watch
With its bold styling and advanced characteristics, this is one of my favorite sailor watches. From leisure users to expert boatmen, this is a notable option.
This is ideal for racers as it has cutting-edge racing functions for competitive sports. It has intuitive sound signals, so I know once the watch is in the start sequence. No need to look at the display. Plus, it has sequence resynchronization and countdown for the end of a sequence.
Even for everyday use, this is a promising watch. From the time you wake up until you sleep, it is a functional accessory. The clock function is available in 12 and 24-hour formats. It also has an alarm and a regatta chronograph.
It is built to withstand the rigors of harsh environments. I am a bit clumsy, so I often bump my watch on a hard surface or drop it on the floor. Thankfully, this model has a shock-resistant case. As I expect from a sailing watch, it is also water-resistant. It has a tough fiber case with resin to protect the internal components.
I recommend this watch to anyone who sails at night or in dark conditions. It has an electroluminescent display. There is also an option to just turn it on when I need to see the readings, which is a great way to save battery.
One of the drawbacks of this product is the small face size, which is only 40mm. Hence, it is more suitable for children or small users. Otherwise, it has an awkward fit and the display may not be easily visible.
What We Like
Has excellent features for racing
Durable fiber with resin construction for longevity
Comes with electroluminescent lighting for nighttime viewing
Offers good standard functions for daily use
What We Don't Like
Watch face is too small for some users
An ideal option for leisure and expert sailors with a small wrist, this watch has a durable shock and water-resistant construction with impressive racing features.
3. TOMORO Pressed Underwater Sport Watch
Made by a company with over four decades of experience, this affordable timepiece is ideal for budget-conscious sailors. The company makes most of the components in-house to ensure quality control.
I fell in love with this watch because of its simplicity. It embodies the less is more philosophy. The minimalist but elegant design is ideal for those who despise tacky sports watches. The face has a simple large digital display with a night mode.
The watch has a durable body despite being affordable. The stainless steel bezel has an ABS rubber case, which integrates with the polyurethane strap. It does not only make it seamless but also contributes to longevity as there are no connection points that will easily break.
Despite the tough construction of this watch, it is lightweight. This sailing and dive watch weighs only 42 grams. I can hardly feel that it is on my wrist, allowing my hand to move freely and comfortably.
When you receive the watch, it comes with a battery that will last up to 2.5 years. If the battery does not last that long, let the manufacturer know and they will issue an unconditional refund.
While it is good that it has a backlight, it remains on only for a few seconds. Such a duration may not be enough for some people to decipher what is on the display.
What We Like
A good choice for budget-conscious buyers
Durable construction with a strap that integrates with the case
Lightweight to promote user comfort
Has a long-lasting battery that lasts up to 2.5 years
What We Don't Like
The light does not stay on long
In sum, this lightweight, affordable, and durable sports watch has basic functions that will come in handy when sailing.
4. Ronstan RF4055 ClearStart Sailing Watch
If value for money is what you are looking for, this is another watch you might want to look at. It has superb styling and intelligent functions that can boost confidence in every race.
It has sailing and racing-specific features. It has a race countdown timer, multiple start sequences, synchronization function, automatic correction, and a multi-line display. The watch also has an audible signal, minimizing the need to look at the face while still being aware of what it reads.
I don't have to worry about splashes or even diving under the water with my watch on. It has dual gaskets, sealing the face of the watch. It protects the internal components from moisture and water penetration, contributing to its durability.
Many of the cheap sailing watches for sale have an acrylic lens, which easily fogs up. Meanwhile, this watch has a mineral crystal lens for exceptional clarity. Plus, it has oversized 13mm digits, so I can easily see whatever is on the display.
Aside from the display, this is also extraordinary because of the secure and comfortable silicone band. It is adjustable to customize the fit as the user desires. It is unlike others that easily slide. Even when the fit is tight, the watch is cozy.
The instructions are quite vague, making it difficult to set up the watch. I wish that the manual is easier to understand, especially for someone without knowledge of sailing watches.
What We Like
The audible sound provides easy signals
Constructed with double gaskets for water protection
Ultra-clear display with mineral lens
Comfortable band does not easily slide off
What We Don't Like
Instructions are quite difficult to figure out
Overall, this sailing watch has a durable construction, exceptional clarity, and a comfortable band. It packs race and sailing-specific features as well.
5. Tissot T0564202705100 Sailing-Touch Watch
This is similar to the Tissot watch I have earlier mentioned in this guide. The main difference is that it has a black instead of a blue face.
All it takes is one look, and I was convinced that this is one of the best marine watches. The black dial and red bezel perfectly complement each other. It also has luminous hands and a backlight on the digital display.
As expected from a luxury watch, it is better than standard regatta watches. From reading tides to recording relative pressure, it has a wide array of functions. It also has a countdown timer, perpetual calendar, dual time zones, 24-hour alarm, and a compass. These are useful even when I am not sailing.
The battery life of this watch is good. It has a sleep function, which makes the battery longer-lasting. Plus, there is an end-of-life indicator, which lets me easily know if the battery is due for a replacement.
I am in love with the packaging of this watch, which screams luxury. It is a great idea if you are looking for a high-end gift for someone who loves boating. The box also makes the watch a great collectible.
However, the strap of this watch needs improvement. The plastic tabs that attach the double clasp are quite flimsy.
What We Like
Has a sleep function for a longer battery life
Comes with a lot of useful features even when not sailing
The battery lasts long
Packaged in a luxurious box
What We Don't Like
The quality of the strap can be improved
This opulent sports watch has impressive sailing and non-sailing functions, a good battery life, and a handsome face.
6. Optimum Time Series 12 Sailing Watch
Those in the sailing circles are surely aware of this watch. From everyday functionalities to race mode, this is an innovative product that should be part of your list.
The first thing that I notice in this watch is how elegant it looks. This is good for people who love minimalism and sleek designs. It has a black ABS case and a removable strap. With the latter, I can change the color of the strap if I want.
More than its style, the watch is also known for its heavy-duty construction. It is shock-resistant, so I do not worry about accidental drops and bumps. It's because the watch has a plastic case, which makes it water-resistant at up to 5 ATM.
It is more innovative than many of the products in this guide because of its USB rechargeable lithium-ion battery. The battery runs a long time because of the efficient dot matrix and high-contrast display. As a result, this watch is ready for any race.
This model packs plenty of specialist regatta timer functions. It has a countdown timer, audible alarm, a sync button, and even an electro-luminescence display. Even in the dark, I can easily see whatever is on the face.
However, a design flaw of this product is the placement of the timer's start/stop button. It easily bumps on the wrist and has minimal resistance. It can activate and deactivate unintentionally.
What We Like
The removable strap allows color and design customizations
Durable shock and water-resistant construction
Can be charged through a USB
The backlight feature improves display visibility
What We Don't Like
Timer button easily bumps on the wris
However, a design flaw of this product is the placement of the timer's start/stop button. It easily bumps on the wrist and has minimal resistance. It can activate and deactivate unintentionally.
7. SUUNTO Core Outdoor Sports Watch
If you are looking for a dependable watch wherever you go, this is an option that is worth considering. I recommend this not only for sailors but even for people who love adventure.
The best thing about this SUUNTO sailing watch is its multifunctionality. Aside from being a regular watch, it also works as an altimeter for measuring current elevation. Meanwhile, as a barometer, it detects weather alterations by monitoring air pressure. I can use it as a compass as well for easy navigation. Plus, it has a feature for determining sunrise and sunset times.
I can use this watch not just on a sailboat but even when I am underwater. It has useful features for shallow diving and snorkeling. It is water-resistant up to 30 meters. It uses durable materials that can keep the water out of internal parts. More than being durable, it has a Scandinavian-inspired design that makes it one of the most fashionable sports watches.
It uses one user-replaceable CR2032 battery. Under the in-time mode, it lasts up to 12 months. The watch has a convenient indicator that will let you easily know when the battery is due for a replacement.
For those who often sail at night, visibility can be a problem. Even with the light on, I still find it quite challenging to see the display.
What We Like
Works as an altimeter, barometer, and compass
Good even for snorkeling and diving
Has an attractive Scandinavian-inspired aesthetic
The replaceable battery lasts up to 12 months
Overall, this tough watch is great for outdoor enthusiasts. Whether as a sailing watch, altimeter, or barometer, it guarantees the highest level of reliability.
8. Garmin 010-01688-40 Quatix 5 Marine Smartwatch
Built for use in open waters, this Garmin sailing watch is handy for seafaring. From its connectivity to style, it is impressive in many ways.
I commend this watch because of its GPS navigation, making it effortless for me to sail across unfamiliar territories. It has high-sensitivity sensors that track my location. It also works as a compass, altimeter, and barometer.
It has specialist nautical features that make the life of a sailor a lot easier. With Sail Assist, I can visualize the time of my races. It has two waypoints that identify and track a race. It also has a countdown timer.
This is more than just a watch for competitive boating. It is also for entertainment aboard. With Fusion Link, I can connect it to compatible stereo products. Speaking of connectivity, I can also upload data and files wirelessly through the Garmin app.
The best nautical watches must be useful even on land, and that is what you can expect from this product. Aside from collecting watersports data, it also has built-in activity tracking. It is also for fitness training, making it a good option for people who run, bike, swim, and do other physical activities.
The biggest drawback of this smartwatch is its price tag. While it is one of the most expensive on my list, it is worth every dollar. For a cheaper alternative, you might want to consider a Casio sailing watch instead.
What We Like
Offers a reliable GPS navigation
Packs specialist features for sailing races
Has plenty of functions beyond sailing
Wireless connectivity for transferring files
What We Don't Like
Not for people on a budget
To sum it up, this high-end GPS sailing watch has wireless connectivity and multiple functionalities, making it useful beyond boating.
9. Timex T5K413 Ironman Classic 30 Watch
A popular sports watch from a reliable brand, it is designed for easy monitoring of crucial statistics when you are on the go. Whether you are boating or running, it is a savior!
The large face of this Timex sailing watch is remarkable. The digital display is large, so I have no problem reading whatever it shows. I am also a fan of the Indigo night light, which makes it visible in dark environments.
It has a long list of characteristics that make it a favorite in the sailing world. It has a 30-lap memory recall, 100-hour chronograph timer, customizable alarms, and three time zone settings. It is useful even if I am not sailing. The face has five buttons, allowing easy access to specific functions.
This watch has an easily adjustable Velcro strap. This makes it effortless to customize the fit depending on the size of your wrist. Moreover, the strap is secure enough, so I am sure that it stays closed even if it is wet.
The battery life of this watch is also worth emphasizing. The manufacturer claims that the battery will last up to ten years with regular use.
While it is a good-looking watch, one thing I did not like is how it is bulky. Some of you might find it quite uncomfortable to wear. Also, this watch is not specific to sailing. For an alternative with specialist sailing features, the Timex Intelligent Quartz Yacht Racer is a great pick.
What We Like
Large display and nightlight provide better visibility
Easy to adjust the Velcro strap
Comes with easily accessible buttons for different functions
Long-lasting battery up to ten years
What We Don't Like
Some might find the design quite bulky
Not specifically for sailing
From its long-lasting battery to a large display, this sports watch is a great option for boatmen, even if it is not specifically designed for yachting.
10. Optimum Time Limited Edition Sailing Watch
This is a great watch for the novice sailor. It has basic functionalities that are more than enough for anyone new to boating.
The price tag of this watch is hard to match. If you have no budget for high-end yacht racing watches, this will suffice. It does not have the bells and whistles that you can find in its more expensive counterparts, making it more economical.
More than its price, this is also extraordinary because of its lightweight construction. This makes it easy and comfortable to wear the watch. It has an ABS case and a polyurethane strap to keep the weight at a minimum. The backing, meanwhile, is made of stainless steel.
Despite its simplicity, this race timer has essential sailing functionalities. For instance, it has a repeat option for the countdown timer, pre-programmed start sequences, and audible warnings. It also has a sync button, which comes in handy when the gun is missed.
Even if it is a cheap sailing watch, it does not compromise durability. It is shock-resistant, so I am not scared of dropping it on the floor. Plus, I can wear it when I am swimming as it is water-resistant at up to 5 ATM.
I did not find a lot of user reviews about this watch. This will make some people hesitant in choosing this watch as there is no way to learn from the real-life experiences of its users.
What We Like
A good choice for novice sailors on a budget
Made using lightweight and comfortable materials
Simple design and sail-specific functions
Water and shock-resistant construction guarantees durability
What We Don't Like
Minimal user reviews are available online
To conclude, this budget-friendly watch has basic functionalities for new sailors. It is durable and comfortable as well.
11. Tissot T0564202704100 Sailing Touch Watch
Whether you prefer a watch that looks good or one with impressive technical specs, this is one product that offers both. It is from a popular luxury brand, so I am confident of its quality and performance.
The best feature of this watch is its extraordinary construction. It has a stainless steel case and Swizz quartz movement that guarantee precision. The sapphire crystal display is equally notable. It has an anti-reflective coating for easy visibility. Plus, it is scratch-resistant.
Sailing at night? No need to worry as you can easily see the display even when in the dark. The blue dial has a luminous hand. It also has a backlight feature.
Function-wise, it is hard to go wrong with this Tissot sailing watch. The minute hand reads tides in real-time. It is also useful as a regatta watch as it has a countdown timer that I can set up to ten minutes. There is a histogram mode, which shows the changes in the relative pressure in the past six hours. I can even use it as a compass.
If you are thinking of going under the water, the watch remains functional. It has a water resistance of 200 meters.
While I like that it has a touchscreen display, it is a pity that it does not work underwater. It works when it is wet but not when submerged
What We Like
Exceptional precision with the Swiss quartz movement
Luminous hands and backlight function allow easy viewing
Provides real-time reading of tides in the current location
Water-resistant at a depth of up to 200 meters
What We Don't Like
Touchscreen function is not usable underwater
A great choice for those into luxury brands, this watch has precise features for reading times, recording regatta times, and identifying relative pressure.
12. Gill 414071 Race Watch
From dinghy to in-shore sailing, off-shore cruising to ocean racing, this is an incredible pick for the best boating watches. It has a no-frills design, perfect for users who value simplicity.
I hate heavy watches! They are not only uncomfortable, but they also make me inefficient on a boat. Good thing, this sailor's watch has a lightweight construction because it is made of ABS plastic. Despite such, it is long-lasting as it has carbon reinforcement and stainless steel backing. Even the TPU strap is hard-wearing.
This watch has an eye-catching design, making it ideal even for everyday wear. With its bold and sporty look, I can use it even beyond sailing.
I can use this watch even when it is dark. On the left side of the face, there is a dedicated button for light. It instantly illuminates the display to make it more visible. Even when I am under the water, the readings are discernible.
Whether I am on a boat or in the water, this watch remains functional. It is water-resistant at up to 30 meters. Regardless of the weather, I am sure that this watch will withstand external elements.
One of the minor cons of this watch is the short strap. It is best only when worn on a bare wrist and not when wearing a spray top or wetsuit.
What We Like
Lightweight construction for user comfort
Carbon reinforcement makes the watch long-lasting
Stylish even for everyday wear
Easily visible in the dark
What We Don't Like
Not for wearing on a spray top or wetsuit
This lightweight sailing watch is ideal even for everyday use. It is water-resistant and has a backlight for visibility in dark environments.
Factors To Consider When Choosing Sailing Watch
There are plenty of options for the best watch for sailing, but they are not all the same. To help you narrow down the possibilities, below are the most important considerations.
Design
Most people will look at the style of the watch before buying it. It should be casual enough so that it is ideal even for everyday use. From the face to the strap, the color to the appearance, consider different factors that affect design. It should be a fashionable accessory without losing its functionality.
The design is different depending on the gender of the user. Men's sailing watches are often larger since men have bigger wrists. Sailing watches for women, on the other hand, are sleeker.
Functions
Pick a watch that packs sailing-specific functions, especially if you will use it for competitive boating. It must have a race mode, sync button, audible alarm, compass, and start sequence, among others. It is also good to have functions that you can use daily, such as multiple time zones and a perpetual calendar.
Display
It is frustrating to have a display that is difficult to read under direct sunlight or at night. The watches must have a readable display regardless of the conditions of the environment. You will benefit from choosing a watch that has tall digits and a night light.
Material
Rugged plastic and stainless steel are two of the most common materials that you will find on the face of the watch. It is also common to have a silicone strap, which is flexible and durable. See to it that the materials are long-lasting, even when they are often wet or submerged in water.
Durability
A good watch is a long-term investment, so make sure that it is durable. Aside from the choice of material, the watch must be shock-proof, so it is not easy to damage even with accidental drops and bumps. I also recommend choosing waterproof sailing watches, which you can use even when swimming.
Battery
The battery must last through the years. It should have an exceptional power reserve, making sure that the watch functions when you need it the most. High-end models will have a rechargeable battery through USB while some will have the standard battery that needs to be changed after draining.
What Is The Best Watch For Sailing
There is no easy way to answer this question as it depends on many factors. For something affordable with basic specs, the Optimum Time Series 3 is a great choice. Meanwhile, if you are looking for sailing watches with GPS, Garmin Quatix 5 is exceptional. For those who prefer luxury, you might want to look at Rolex Oyster Perpetual Yacht Master II.
Who Makes The Best Sailing Watches
Some of the best makers of sailing watches are Garmin, Tissot, Optimum, Ronstan, and Timex. While not mentioned above, a Seiko sailing watch is also a product from a reliable brand to consider. Rolex is another brand not listed but unmatched for those who value luxury.
How Do You Set the Time On A Sailing Watch
This will depend on the specific brand and model of the watch that you are using. In the case of most products, here's how you can set time:
Press the mode button until the time shows on the face.
The hour and minute digits will show on the display. Press the up and down or program button until seeing the right time.
Press the Prog or Clear button once you are done.
Conclusion
Timing and precision are two of the most important when you are boating. It helps to use the best sailing watches, including the products in this guide. Pick one that does not only look good but offers smart functionalities. From determining GPS coordinates to recording your race time, a good watch is a must-have accessory. Besides, you also can refer to other boat cabin products such as boat seats or marine first aid kit to have better and enjoy trips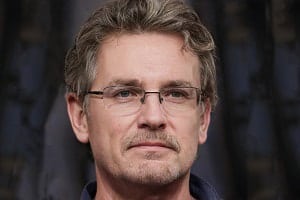 "I am James Harvey – founder of Boating Basics Online. It is established with the drive to help out first-time boaters, which are those desiring to explore their way through the water. So if you are new to boating, start from here with me. "