Keeping track of time in vast waters can be difficult for sailors, especially during the rush of regatta races where they must be on time before the start gun booms. This is where a marine watch can come in as a handy tool for ocean adventures.
I am here to help everyone make the right decision by picking the best marine watches from the options available. I handpicked high-end products that come from a variety of brands to suit consumers' preference and give you an idea of what the market offers. To start the article, here are the product reviews.
---
TIMEX T5E901
Lightweight
Resistant to water and scratch
Settings easily
---
CAKCITY 1068
Shock-resistant
Sporty design
Easy-to-read dial
---
CASIO MRW200
Ideal for divers
Durability
Easy-to-read sailing watch
---
Best Marine Watch Reviews
1. TIMEX T5E901 Ironman Classic Watch
With this model in the line-up, TIMEX has built upon the rock-hard quality and features of the Ironman Classic Watch.
This full-size watch has an adjustable black 16mm resin strap for a wider range of available wrist sizes. The 24-hour countdown timer and 100-hour racing chronograph also make your race a breeze.
I can choose my ideal set-up with the product's several modes, including the 24-hour military time mode. It has three-time zones illuminated with Indigo light. Some people are curious about this feature, but it simply makes dial reading easier. Plus, the on-screen notification makes forward and backward setting convenient.
When I first tried this TIMEX intelligent quartz yacht watch, I was surprised by its lightweight build and high-quality seal that makes the product water resistant and scratch resistant. No wonder this is considered an undisputed fave among the top-rated sailing watches in both online and physical shops.
I was worried when I noticed that this intelligent quartz yacht racer watch came with a loose band during my trip. I never wanted to lose this precious sailing watch, and because I noticed it beforehand, I got the opportunity to get the replacement bands of this incredible product.
What We Like
A full-size watch with an adjustable strap for a wider size range.
Comes with a 24-hour countdown timer for easy tracking.
Has a 100-hour chronograph for improved convenience on your race.
The on-screen notification makes forward and backward settings easier.
Comes in several modes, such as the military mode.
Lightweight and resistant to water and scratch; with indigo light.
The TIMEX intelligent quartz yacht watch deserves a round of applause for its useful features that make my water adventures a breeze.
2. CAKCITY 1068 Digital Sports Watch
Another powerful multi-sport watch, the CAKCITY 1068 Men's Digital Sports Watch, tops the list of men's outdoor yachting watches in the market.
CAKCITY is another brand I can rely on for both water and dry land use. This multi-sport digital sailing watch appeals to men with its shock resistance and 24-hour military mode that can definitely handle their active lifestyle.
The imported EL lamp lights my worries away with the push of a button. I find this feature handy when I dive into waters that light cannot penetrate through. Plus, it is also sturdy, making it the perfect timepiece for both indoor and outdoor sports.
I love how multifunctional this watch is. It gives excellent alarm beeps aside from serving the user with a reliable stopwatch timer, all in a fashionable and sporty dial design incorporated with a military-style outlook. When I bought it, I had no worries operating it, even for the first time.
The dial is easy to read, which is a feature that I find vital for my water races. Because it's water-resistant and not waterproof, it is best not to press any buttons underwater and save it from fumes and hot water.
What We Like
Shock-resistant, perfect for both indoor and outdoor sports.
A fashionable, sporty design with 24-hour military mode.
Gives alarm beeps and is a reliable timer for different occasions.
Easy-to-read dial with EL lamp, useful in active sports events and races.
What We Don't Like
Pressing buttons while underwater may ruin the watch.
Not resistant to steam and hot water.
This brand's digital sports watch is made for a sailor, making it one of my top picks when I go out to the sea for some boat hype.
3. CASIO MRW200 Analog Sport Watch
Since I love to sail and dive apart from joining seawater races, I need just the right timepiece that goes along with my adventures, like the CASIO Analog Sport Watch.
This Sport Watch is built with a powerful diver design. It can go 100 meters below the water, thanks to its water-resistant black resin band and a resin-covered mineral dial window that guarantees durability like no other.
We all wish for a sailing watch that's easy to read. Luckily, this device has a 44.6mm face backed with large indexes and a bi-directional rotating bezel that allows you to read everything in a glance, day in and day out.
It oozes with class thanks to its Japanese quartz movement and three-handed analog. Users will never go out of style whether they are doing recreational surfing, diving, sailing, or other water sports. You can even incorporate it with your business attire or your daily wear.
The only setback is that the bi-directional bezel may be hard to turn, especially when your hands are wet from doing water sports. But given the product's affordable price tag, I can say that this Casio sailing watch is more than worth it.
What We Like
Ideal for divers with its 100-meter water resistance.
Made with resin-covered mineral dial window for durability.
Easy-to-read sailing watch with its 44.6mm face and rotating bezel.
Oozes with class due to the Japanese quartz movement and three-handed analog.
Easy to pair with outfits.
Affordable price tag
What We Don't Like
Bi-directional bezel of this marine watch may be hard to turn.
Finally, a watch that serves the needs of common people at a budget-friendly price. Copping this one will always be a win with its incredible ruggedness and classic design.
4. RONSTAN ClearStart Sailing Watch
For people who need a budget-friendly yet fully functional marine watch, one of their best bets would be the RONSTAN Black Sailing Watch.
This watch has an updated bold styling that many buyers will love. Also, the watch features huge Quick View Displays that come with oversized digits for easy viewing.
Any sea traveller will love how this watch delivers a fresh look equipped with large buttons specifically designed for sailors.
The Sync Button lets you adjust the clock so that it follows the race time. With this function, you can drop down to the next minute with no problems. Another thing that I love about this marine watch is the intuitive, clear start sound signals because it tells me exactly where I am in the start sequence without the need to look at the display.
I like this device because I can program it for other countdown sequences. There's also no need to switch between the real-time and the countdown feature because both are shown at the same time. The product's manual may not be as clear as others, but the watch is enough to use with some dedication and patience.
What We Like
Does not cost a fortune.
Has an updated bold styling and large displays for easy reading.
Delivers a fresh look with large buttons for sea travellers.
Comes with a sync button for easy race tracking.
Clear start sound signals; real time shown during countdown.
Programmable device that allows users to add other countdown sequences.
What We Don't Like
Manual gives confusing instructions.
Overall, this is the best marine watch for me. After I bought this watch, I no longer struggled to tell the time during my sea trips and water races.
5. GARMIN 010-02158-90 Marine Smartwatch
Many buyers want a watch that offers comprehensive connectivity. GARMIN seems to understand this demand, as it created the Multisport Marie Smartwatch.
One of the most important features of this watch is the race timer that is an excellent assistant for our play-offs. The pre-loaded apps offer autopilot control and a fusion-link audio system. These features are useful, especially when I try to get a hold of boating tides and other water challenges.
This watch can assist you when competing in regattas because it also comes with a virtual starting line distance aside from the race timer. Plus, the product supports coastal and inland improved charts designed with accurate GARMIN marine cartography to boost your sense of direction.
Even with the boom of technology, the Garmin sailing watch won't let you go behind the race. When I bought it, I was surprised that this watch was highly compatible with my phone. Because of it, I could connect to the brand's online fitness community, make easy online payments, and enjoy other features that the watch brand has to offer.
I bought this smartwatch for my husband as an excellent assistant for his sea races. However, I was surprised by the small wrist size, which is slightly tight for him. I wish the size was a little bit bigger.
What We Like
Comes with an excellent assistant regatta race timer.
Has pre-loaded apps full of great features against water challenges.
Virtual starting line distance assists you in sailing races.
Supports coastal and inland charts with accurate cartography.
Highly compatible with smartphones.
I am so glad that GARMIN made this legendary marine watch because, unlike a cheap sailing watch, this one definitely serves its functions very well.
6. GARMIN 010-01688-40 Marine Smartwatch
GARMIN is definitely a reliable watch brand out there, so I included another GARMIN smartwatch in this review that got just the right features for seafarers.
From years of experience on the sea, I have come to know a good watch when I see one, and the Garmin Quatix 5, similar to the Quatix 6, is definitely one. The popular Fenix 5 platform guarantees comprehensive boat connectivity. It is compatible with chart plotters and other devices that stream relevant data to your watch.
When it comes to tracking features, this regatta watch introduces a plethora of features, including a heart rate monitor, training statistics, and several activity profiles for different sports like running, biking, and hiking.
For everyday use, this model comes with the ability to play music with onboard entertainment devices. You can also use the built-in FUSION-link lite app to control and connect your StereoActive item. The product is also ideal for other ANT-enabled stereo models, making this watch a must-have gadget for music lovers out there.
This marine watch is a winning product. However, it is best to remember that this timepiece is not suitable for small wrists. Consumers should check out the specifications or ask other users before making a purchase.
What We Like
Built on the Fenix 5 platform for excellent boat connectivity.
Compatible with chart plotters and devices that stream data to the watch.
Comes with a unique heart rate monitor and other sports-related features.
Can play music with onboard entertainment setups and lite application.
Compatible with StereoActive and ANT-enabled stereo models.
What We Don't Like
Not suitable for small wrists.
I never regretted buying this watch. This product guarantees amazing quality that makes me a happy sailor.
7. OPTIMUM TIME OS310_SML Sailing Timer
For a racer searching for a full-featured marine sports watch, take a look at this marine watch that won't let its user go behind.
The OPTIMUM TIME Digital Sailing Timer has both the 12-hour and 24-hour timekeeping modes, allowing you to keep track of time most efficiently. I also like the watch's rugged, shock-resistant, and water-resistant construction. It allows me to wear the device even when I dive down deep waters.
A racer can either repeat or show the elapsed time during handicap races thanks to the several countdown options. The several pre-programmed sequences also give audible warning signals. But if you are the silent type, you can turn this feature off anytime.
One amazing thing about this large watch is that it has an ABS case for dimensional stability. See everything with its massive digit height of 16mm, ideal for people with poor eyesight. I worry less about differences in time because I can instantly synchronize it thanks to the watch's sync button.
However, I had a hard time operating the watch's interface for the first time. I needed to delve deeper into the manual and do some manual research about it myself. Luckily, OPTIMUM TIME's customer service is accommodating, and they answered my questions patiently.
What We Like
Comes with 12-hr and 24-hr timekeeping modes for optimal time tracking.
Rugged, shock-resistant, and water-resistant.
Several countdown options; pre-programmed sequences.
Optional audible signals; 16mm digits.
ABS case for dimensional stability.
Sync button for instant synchronization.
What We Don't Like
The interface of the watch may be confusing to operate the first time.
It does not come as a huge wonder that all these features are well above the previous generation, given that it comes from OPTIMUM TIME.
8. CASIO EAW-F-91W-1 Sports Watch
Hacking my ocean races is easy with this incredible digital sports watch from CASIO.
This imported sailing watch features chronograph functions and alarm notifications that keep my water adventures right on track. The quartz movement paired with a digital display guarantees easy reading, giving me fast and accurate time tracking.
This device is also water-resistant, so I can ace my races at top speed without worrying about seawater splashes. Another highlight of this device is the different modes that include net time, split, first, and second place time features to boost your pace and timing on any occasion.
Worried about loose buckles while wearing this device? Fret not. I can attest to the optimum security of this marine watch with its ribbed resin band locked and fastened with sturdy buckles. I even joined an extreme water sports event once, and it never loosened up even after the competition.
Who needs the traditional calendar when they have an hourly time signal and automatic calendar that gives a day date accuracy of +/- 30 seconds every month? The only downside I noticed is the light that only illuminates one side of the watch, so if your visions are not adjusted, you may find it hard to read at night.
What We Like
Chronograph functions with alarm notifications.
Quartz movement with a digital display gives you easy reading.
Water-resistant marine watch that eases your worries onboard.
Numerous time modes with hourly signal and automatic calendar.
Product's ribbed resin band has buckles for optimum security.
What We Don't Like
The night light feature only illuminates one side of the watch.
I love how it matches my active lifestyle. I would never replace this incredible marine watch for my daily ventures.
9. SUUNTO SS020674000-Parent Watch
I cannot wait to tell you about SUUNTO's incredible product that took my adventures to a whole new level.
As far as my sailing goes, I know I can count on a watch that delivers stable and accurate altitude and weather info that helps my sense of direction. Luckily, the Ambit 3 guarantees full navigation with its integrated altimeter, barometer, GPS, and compass attached to a 100-meter water-resistant silicone strap.
You can use it even when you're dead out on the waters because of the GPS feature. When I first had it, I assumed that it would eat a lot of power, given its highly technical design. Thankfully, it was the other way around. The Suunto sailing watch can fully operate for 200 hours with one-minute accuracy.
Another highlight of this sailing watch is that I can connect it to my smartphone that easily syncs my daily activities. Plus, I can even customize it to my preference as I continue doing things. The device is ideal for busy people like me as I can also receive calls and important announcements on my watch. Multifunctionality at its finest, indeed!
The only setback is installing the Movescount application to utilize the product to its full potential. There are several features only accessible through the app.
What We Like
Has full navigation with several features, including built-in GPS.
100-meter water-resistant and sturdy silicone strap.
200 hours of battery life with one-minute accuracy.
Compatible with smartphone use for easy syncing; highly customizable.
What We Don't Like
Need to install the Movescount app to use the watch with full potential.
All in all, it's a solid marine watch given the reasonable price point. The features are excellent and even great for daily wear.
10. NAUTICA N14555G Silicone Marine Watch
Made exclusively for explorers, the NAUTICA Men's Quartz Silicone Marine Watch is jam-packed with features no one should miss out on.
This imported marine watch comes in a sporty design suitable for people with an active lifestyle. You can wear this timepiece for short activities both inland and coastal. Plus, the Japanese Quartz movement combined with an analog display provides easy and precise dial reading.
Attached to a sturdy and water-resistant silicone strap is the multifunctional mineral dial window I love. With this device, you can rest easy on the go while facing the hustles of both land and sea. You can have all of these awesome features packed in a 47-mm stainless-steel case that guarantees optimum durability.
Secured with a resin band and buckle closure, I can do anything I want without worrying about the device. I am happy with this type of lock because I never experienced loose timepieces with it.
Even though this watch can withstand water activities like swimming and snorkeling, I do not recommend it for scuba diving because, as I have mentioned before, it is only water-resistant for a few meters down the sea.
What We Like
Comes in a sporty design, ideal for people with an active lifestyle.
Japanese Quartz movement with analog display for easy and precise reading.
Attached to a sturdy and water-resistant silicone strap.
Mineral dial window is highly multifunctional.
Equipped with a 47-mm stainless-steel case that's highly durable.
Secured with a resin band and buckle closure.
What We Don't Like
Only water-resistant a few meters under the sea.
Even though this watch can withstand water activities like swimming and snorkeling, I do not recommend it for scuba diving because, as I have mentioned before, it is only water-resistant for a few meters down the sea.
11. TIMEX T2N721 Brown Strapped Watch
I am back with a new model from TIMEX that gives me more than what I need. Take a look at their incredibly stylish and fully functional marine watch.
With manifold functions, including a tide tracker, I can now monitor all the high tides and low tides on my next trip. I also avoid any chances of getting lost thanks to the built-in analog compass of this device. Also, the watch is equipped with a thermometer that efficiently measures both air and water temperature.
This is the ultimate accessory for a tech-savvy professional with boundless love for adventure. This quartz yacht racer watch is packed in a silver-tone 45mm stainless steel case with mineral glass crystal that guarantees optimum durability.
Venture through the dark with the watch's Indigo light-up feature. The genuine leather strap fits up to 8-inch of wrist circumference. I am so thankful because my man and I take turns using this incredible item without worrying about wrist size issues.
When it comes to using this watch properly, you have to spend some time learning about its operation as it does not come with any manual or instructions. However, with some dedication, you can learn it pretty easily.
What We Like
Multifunctional and stylish product.
Has a tide tracker that keeps you safe at sea.
Gives a sense of direction with the built-in analog compass.
Equipped with a thermometer that monitors air and water temperature.
With indigo light.
Stainless steel case and mineral glass crystal; 8-inch leather strap.
What We Don't Like
Does not come with manuals or instructions.
I'm so glad to have this TIMEX that oozes with style. This brand definitely has stayed true to its promises since 1854.
12. CITIZEN BN0151-09L Promaster Marine Watch
We are down to the last marine watch in this sailing watch review. I can't wait to tell you more about how this watch oozes quality.
Make your adventure memorable in both land and sea with this pro-grade marine watch engineered with a Japanese quartz drive and an analog interface that gives clear and precise time tracking. The timepiece is coated with a 48-millimeter stainless-steel case with a mineral dial window and high water resistance, ideal for swimming and showering.
This intelligent quartz yacht racer is attached to a molded polyurethane band secured with a buckle enclosure that locks onto your wrist very well. Plus, this device tops others in design with its unidirectional bezel and blue dial that fits any occasion. I love using it while going out.
I don't worry about battery life issues anymore because this eco-friendly product is powered by light, allowing me to utilize the eco-drive technology without needing a single battery. The date window at 4 o'clock gives an excellent display backed with luminous hands for easy reading. However, this watch is more heavy than the usual ones.
What We Like
Pro-grade Japanese quartz drive and analog interface for precise time tracking.
Coated with a 48-mm stainless-steel case for durability.
Mineral dial window; has high water resistance, ideal for swimming and showers.
Unidirectional bezel and blue dial make this watch ideal for any occasion.
Polyurethane band with buckle enclosure; no battery component.
Gives an excellent and clear display with its luminous hands for easy reading.
What We Don't Like
Bit heavier than the usual regatta watches.
I saved this one for last because of the jam-packed features that I excitedly shared with you. Everyone can make their adventures memorable with this incredible watch.[
Factors To Consider When Choosing Marine Watch
Marine watches are also known as nautical watches. The main purpose of the watch is to act as a countdown timer for sailing races, thus the name sailing race watch.
A marine captain's watch gives you precise onboard progress, guiding you in sailing your vessel at top speed so that you can reach the start line for the start gun to go off.
Here are some things you should look for in a watch such as a modern regatta timer.
If you join races as a sailor, having a watch with a race countdown timer, a GPS, a flyback function, and autopilot control can help.
Aside from GPS and tracking functions, choose a silicone or a rubber strap. Rubber straps and silicone straps are comfy to the wrist of sailors. Plus, a rubber strap or a silicone strap is a durable thing you can count on.
For an optimum marine watch, look for one with a chronograph function, is scratch resistant, is waterproof, and is built to last.
Who Makes The Best Marine Watch
Aquastar spearheaded the production of the sailing watches. They've been here for a long time, so you know you are in good hands with their high-end durable designs.
Some underrated best marine watches collection includes the Ulysse Nardin Marine Regatta, the Tissot Sailing Touch, and the Rolex oyster perpetual and yacht master II.
Why Do I Need A Marine Watch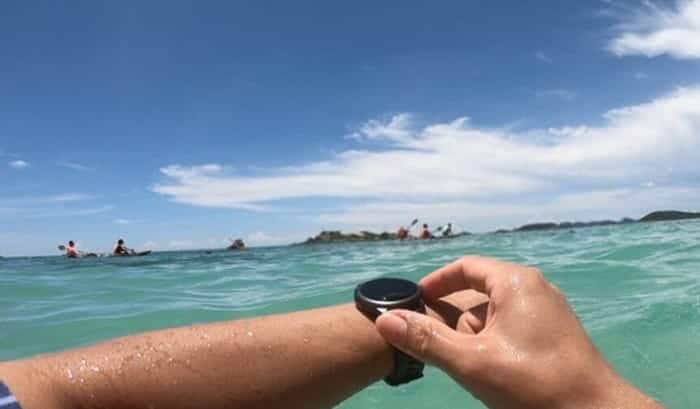 A dive watch is designed to deliver accurate timing. For added precision, there are also watches with a countdown timer, like the Tissot sailing touch.
This type of watch for ocean sailing is vital for a skipper to gauge the interval that leads to the start of the regatta. Sailing watches are not only well-designed but also give out excellent functionality. Some even include a GPS feature.
Where Can I Buy Marine Watch
This device can be found in both physical and online shops, such as Amazon. Ensure that you know the product very well before paying at the counter or hitting that check-out button.
Conclusion
Whichever marine watch takes your fancy, I am sure that it will be your pride and joy. The best marine watches with good reviews make your decision regret-free.
Have an excellent purchase by considering what features work best for you. Also, take into consideration the money that you have for your marine watch. Having a product that fits your money is definitely recommended. Besides, you also can refer to other boat cabin products such as a satellite phone or boat gifts to have better and enjoy trips.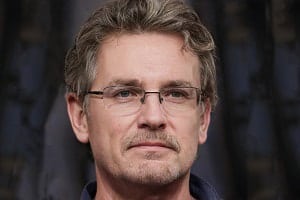 "I am James Harvey – founder of Boating Basics Online. It is established with the drive to help out first-time boaters, which are those desiring to explore their way through the water. So if you are new to boating, start from here with me. "