Toilet waste is a pain to deal with for many boaters. The best marine macerator pump offers an effective solution. This device attaches to the toilet to grind the solid waste into a fine slurry, making it easier to flow to the sewage. It breaks down human waste and toilet paper for unobstructed drainage.
With plenty of options for a marine macerator pump, finding the right one is a challenge. From the price to the motor, it is crucial to consider different factors. Pick one that is powerful enough to handle your needs. Most of the choices are designed specifically for RV use, but they work well even for marine applications.
If you are looking for a macerator pump for a boat, read on. I will walk you through some of the top products, as well as their features.
---
SewerFlo MP1-120-02
Easy debris removal
Has an intermittent cycle
Moves a lot in a short time
---
Jabsco 18590-2092
Powerful magnet motor
Durable powder-coated housing
Grinds and discharges waste quickly
---
Amarine Made MP-3500-12
Longevity
Easy to install
Strong bayonet blade
---
Best Marine Macerator Pump Reviews
1. SewerFlo MP1-120-02 Macerator Pump
The manufacturer markets this product as an RV macerator pump, but it works well even for marine applications. It has a standard three-inch bayonet, which I can easily connect to my boat's toilet waste disposal system.
With its quick-connect fittings, the installation is a breeze. I can attach and remove the connections easily. It also comes with a garden hose inlet for debris removal. It is effortless to maintain the pump's peak performance.
It will not work continuously because of its intermittent cycle. This means that it will automatically stop once the motor is overworked. Since it has building thermal protection, which protects the motor against overheating. Without this feature, it will run continuously even if the motor can no longer handle the load.
The speed of dumping waste is incredible. However, this model can handle more within a short time, as long as you limit its use to human waste and toilet paper. Furthermore, it has a maximum flow rate of 12 GPM, which seems to be the standard in the other products I am reviewing in this guide.
The biggest drawback of this macerator pump is its price. Admittedly, it is one of the most expensive on this list, but it is worth every dollar.
What We Like
Comes with quick-connect fittings for user-friendly installation
Easy debris removal with a garden hose inlet
Has an intermittent cycle for motor protection
Moves a lot in a short time
What We Don't Like
Not a budget-friendly pump
While it is an expensive product, the cost is easily justifiable. From its thermal protected motor to easy installation, it delivers plenty of benefits that make it worth my money.
2. Jabsco 18590-2092 Macerator Pump
This powerful boat macerator pump has a permanent magnet motor, which is responsible for its incredible performance. It has a fully enclosed body, which protects against dirt, debris, water, and other elements that can speed up wear. In addition, it has a powder-coated housing that won't easily disintegrate, even with exposure to harsh environments.
I also love this product because of its durable stainless steel shaft. It is tough enough to cut solid waste without requiring too much effort from the motor. Moreover, it has an innovative four-blade design for better grinding performance. With its blade, it chops waste to as small as 1/8-inch or 3mm.
Another good feature of this product is the run-dry protection. This function means that once the tank is dry and empty, the motor automatically stops working. So I don't have to turn it off manually. This does not only save energy, but it is also a great way to protect the motor. If the engine runs without any waste to grind, it is more susceptible to damage.
The speed of this macerator pump is another impressive benefit. Under the self-priming feature, it can empty a 30-gallon tank within three minutes. On the other hand, the deep cycle function will allow the motor to run continuously for 15 minutes and empty up to a 180-gallon tank.
However, one of the drawbacks of this macerator pump is that it is prone to leaking. Its threaded studs can easily rust and fall apart. Furthermore, it creates holes where water can squirt.
What We Like
Comes with a powerful magnet motor
Does not cause damage even when running dry
Has a durable powder-coated housing
Grinds and discharges waste quickly
In sum, this Jabsco macerator pump has a powerful motor, durable housing, and impressive speed with self-priming and deep cycle functions.
3. Amarine Made MP-3500-12 RV Macerator
Emptying waste in a marine tank is easy with this macerator pump. The 12-volt motor of this model delivers a self-priming function of up to five feet with a wet impeller. On the other hand, with a dry impeller, the lift is up to four feet.
The motor has a capacity of up to 12 GPM. Therefore, it is best only for small boats as the capacity is limited. The motor is also thermo-fitted, which protects against premature wear. This means that the unit automatically turns off when the motor is hot. Thus, it prevents the motor from working harder than it could. Plus, it tolerates dry pumping without damaging the motor.
Are you installing a macerator pump for the first time? If yes, don't worry. Things don't have to be complicated. It is user-friendly so that you can assemble it within minutes. No need to pay a pro to install the pump on your boat.
It has a sturdy bayonet blade, allowing it to chop different kinds of waste without exerting too much effort. Best of all, this is an affordable macerator pump. It is a great alternative to expensive products from big brands. Despite being an economical option, this does not mean that it compromises quality.
Nonetheless, some might not like how the unit shuts off often. While this is done to protect the motor from overheating, it can be quite a hassle.
What We Like
The thermo-fitted motor ensures longevity
Easy to install even for beginners
Comes with a strong bayonet blade
A great choice for budget-conscious buyers
This macerator pump has a 12-volt 12 GPH motor with a thermo fitting that protects against overheating and premature wear.
4. SEAFLO 01 Series Macerator Pump
This macerator pump from SEAFLO is another affordable and highly-commended model in many online marine macerator pump reviews. This is also a great alternative to higher-end models from more popular brands. While it is a fraction of the cost, I am happy with its overall quality.
The durability of this macerator pump is impressively good. It has a plastic case that protects the motor from dirt and debris. More than being longer-lasting, it also has excellent corrosion protection. I can use it even in saltwater without worrying about potential damage. Moreover, it is worth noting that the motor has triple seals, which will prevent external and internal corrosion.
With four blades, it is effortless for the chopper to break down different materials. Thus, it effectively reduces clogging and ensures the smooth flow of waste. Furthermore, the blades are made of stainless steel, so I am confident that they will withstand the test of time.
Like many of the top options for a macerator pump, this product offers thermal protection. This will prohibit the motor from running dry. This means that it won't activate unless there is a waste to grind. This feature not only saves battery but also prolongs the motor life.
If there's one minor issue in this macerator pump, it is its noise. It is quite loud when it runs, which can be annoying for some people, especially if you have a small boat.
What We Like
A great alternative to expensive units
Excellent protection in saltwater
The chopper has four blades for powerful performance
Has thermal protection to prolong motor life
This macerator pump offers incredible performance at an unbeatable price, from its saltwater protection to the durable four-bladed chopper.
5. Amarine Made Macerator Water Pump
Emptying waste from a marine tank is effortless when you have this macerator pump. It has a flow rate of 12 GPM, which can empty the tank within minutes. So I don't have to wait a long time before it is done grinding waste.
With a powerful motor, the performance is top-notch. The motor allows self-priming up to five feet. For a 30-gallon tank, the motor will take approximately three minutes before it is done. Even for fish boxes and livewells, this will work. It clears bait deposits, fish scales, and ice particles.
Another reason for the superb performance of this pump is the quadruple blade design. With four sharp edges, it offers reliable pumping. It quickly chops materials into tiny particles so that they will flow smoothly in the pump.
One of the most innovative features of this product is the anti-clogging technology. It will automatically dislodge clogs without taking off the hose. This is not only convenient for the user but also ensures smoother functionality.
Nonetheless, some users disassembled the pump to find out that the outlet and inlet ports are not aligned. This might prevent the smooth flow of the material.
What We Like
Comes with a fully-sealed and powerful motor
Works great even on fish boxes and livewells
Has an innovative anti-clogging technology
Quadruple blade design for exceptional grinding
What We Don't Like
Outlet and inlet ports are not aligned
With its sealed motor, quadruple blade design, and anti-clogging feature, there are plenty of compelling reasons to choose this macerator pump.
6. Yaegoo Macerator Pump
If you need a pump that effortlessly grinds different materials, this is another excellent option. I love its durable construction, which is indicative of top-notch quality. It is made using a combination of copper, stainless steel, and plastic. These materials withstand even harsh marine environments.
Another good thing about this macerator pump is the O-ring, which tightly seals the hose to the pump. By creating a secure connection, there are no leaks. Of course, it makes the hose harder to twist, but I don't mind since it will prevent a potential mess from leaks.
It is a user-friendly pump, eliminating the need to pay someone to complete its assembly. I was able to put everything within a few minutes. So even if you are a beginner, installing the pump won't be a problem.
I also love how the motor has thermal protection. It has smart functionality that dictates when to grind and when to stop. The motor automatically senses once it has done too much, and it will immediately halt chopping. This prevents overheating, putting lesser strain on the motor, especially when grinding heavier or denser materials.
While the thermal protection feature is good for preventing damage, it negatively impacts speed. The unit has to turn off multiple times and let the motor cool before it continues grinding, which will make it slow.
What We Like
Made of long-lasting materials that handle marine environments
Has a tight O-ring to prevent leaks
Effortless installation even for newbies
The motor automatically stops after grinding too much
What We Don't Like
Low-speed grinding because of thermal protection
Overall, this macerator pump has a durable construction, exceptional thermal protection, and a tight O-ring to prevent leaks.
7. GOTOTOP Macerator Pump
This macerator pump delivers superior efficiency and exceptional grinding performance because of its dual-blade design. The blades are made of 304 stainless steel, so they are not easily prone to wear. With the blade's tough construction, it easily chops waste and discharges it in an instant.
The flexibility of this macerator pump is another thing that I commend. I can mount it on multiple positions, depending on what is most compatible with my boat's set-up. Regardless of the direction, it will fit even in tight spaces and will deliver exceptional performance.
A lot of the powerful macerator pumps are noisy when they are grinding. But this is not the case for this macerator pump. It operates quietly without compromising its power. Particularly, it has a noise output of only 55 to 60 decibels.
It is also a good thing that it is energy-efficient. It has a low power consumption so that I can save my battery. The built-in thermal protector is another reason why it uses minimal power. It stops when it no longer has any waste to process. This will prevent overloading and overheating, prolonging the lifespan of the motor.
If there is one issue with this product, it would be that minimal reviews available. It is hard to evaluate its effectiveness when only a few people share their real-life experiences in using this macerator pump.
What We Like
Equipped with 304 double stainless steel blades
Multi-directional installation even in tight spaces
Operates without a loud noise
Consumes minimal power
What We Don't Like
Few reviews are available online
With its low-noise output, energy-efficient operation, and tough stainless steel blades, this is another notable pick for a macerator pump.
8. TBVECHI Macerator Pump
Power is one of the biggest selling points of this product, partly attributed to its all-copper movement. This allows the unit to pump and dump waste without a lot of effort. Even in industrial applications, this model is a great option.
It comes with two blades, which work together to chop toilet or residual waste. While I have seen more powerful alternatives with four blades, the dual-blade design of this model isn't bad. It is surprisingly impressive.
Another feature that I like in this product is the reinforced base. Aside from making the pump more durable, it also improves stability. Regardless of how hard the unit grinds and pumps waste, it remains in its position.
As it is familiar with most macerator pumps, this unit comes with built-in thermal protection. Do not be surprised if the motor stops working all of a sudden. This isn't a sign of a problem. Instead, what this means is that the pump is cooling down and will automatically resume its function once it has recovered.
If there is one thing that hinders many people from choosing this macerator pump, it lacks brand recognition. I have not heard of TBVECHI before, so I was initially doubtful about how it will perform.
What We Like
Delivers a powerful all-copper movement
Has dual blades for grinding
The motor has built-in thermal protection
Comes with a reinforced base for better stability
What We Don't Like
Made by a company most people are unaware of
It may not be from a brand you will easily recognize, but it is worth considering this macerator pump as it has thermal protection, double blades, and a stable base.
9. PetierWeit Macerator Pump
From yachts to RVs, this is an excellent macerator pump. I recommend this product if you are on a budget. Despite being affordable, the quality is top-notch. From its construction to its performance, it is comparable to many of its high-end competitors.
This pump delivers long-term functionality because of its durable construction. It has a reinforced base, which delivers excellent wear resistance. Additionally, it does not easily deform and has an excellent rust resistance. Even in demanding environments, it seems that this pump is up to the task.
Another excellent feature is the double blade design. This feature improves the grinding mechanism of the pump, making the entire procedure a lot easier. It is quick to discharge the impurities because the blade will transform them into a fine slurry before discharging.
Regarding installation, even if you have no experience in installing a marine macerator, no need to worry. With its convenient installation, it takes only a few minutes before I can assemble the unit. The wires are already installed, and all I have to do is connect it to a power source.
Speaking of wires, the power cord has a copper core. This will ensure not just longevity but will also create a smoother current flow. Plus, the wires are designed to withstand the marine environment.
While it is a minor issue, some might be unhappy with how the screws that come with the unit are overtightened.
What We Like
Budget-friendly without compromising quality
Comes with a reinforced base for wear resistance
Has a double-blade design for easy grinding
High-quality power cord with a copper core
What We Don't Like
Comes with over tightened screws
Overall, this affordable macerator pump has double blades, a copper core wire and offers ease of installation.
10. Ejoyous Macerator Pump
Equipped with a permanent magnetic motor, this is a great addition to a marine toilet. The motor has run-dry protection for durability. It will stop running once it is dry, conserve energy by not functioning when it isn't necessary.
Aside from the powerful motor, I also attribute the reliable performance of this macerator pump to its heavy-duty blades. It comes with four blades, making it quick to breakdown waste before dumping them. The cutter is made of stainless steel, which allows particle reduction up to 3mm.
The pump's motor is covered with a powder-coated housing. This offers superior wear protection, even in marine environments. In addition, it protects the motor from dirt that can negatively impact its functionality over time. The motor also has sealed bearings to prevent particles from penetrating and causing damage.
Another impressive feature of this macerator pump is the lip-type seal which creates a tight connection for preventing leaks. This is a great way to avoid mess and foul smell on the boat from toilet waste.
This is one of the most unpopular products on my list, making some people have second thoughts. A lot would prefer buying from more reputable and known brands.
What We Like
Durable motor with run-dry protection
Has a four-blade chopper for superior grinding
Protects against external damages with the powder-coated housing
Prevents leaks with its lip-type seal
What We Don't Like
Not from a brand most people will recognize
It may not be from a well-known company, but this is an exceptional macerator pump because of its magnetic motor with powder-coated housing and four-blade chopper.
11. YaeMarine Macerator Pump
When dumping waste from marine holding tanks, this is another product that is worth considering. It is a great addition to your boat since it is also a marine macerator pump for fish boxes. It works even on fish scales and other common residual wastes.
A common problem that you often encounter in inferior macerator pumps is that dirt can penetrate the motor. This will reduce its functional life. Luckily, this model comes with fully-sealed housing. The latter prevents the penetration of contaminants that can potentially reduce the motor's functionality.
To effectively macerate waste, this pump comes with a unique four-blade design. These blades are made of stainless, so I am confident that they are tough and will grind with minimal effort. Moreover, these are not typical low-quality blades that can easily deform. The impeller, on the other hand, is made of zinc alloy and rubber.
This is also a great option if you are looking for a space-efficient macerator pump. It works well even in small boats. While it is compact, it has a high output. It has a 12 GPM flow rate, which means that it takes only a few minutes before it is done emptying the waste tank.
However, you will find the wires on the opposite side of the unit. This might require a wire extension to fit your current boat set-up.
What We Like
The fully-sealed housing protects against dirt
Dumps even fish scales
Has a four-blade design for exceptional grinding
Delivers a high-output despite the compact body
What We Don't Like
May require a wire extension
Equipped with four blades and a permanent magnetic motor, this pump can macerate waste without exerting too much effort.
Factors To Consider When Choosing Marine Macerator Pump
A marine macerator pump is a handy device that macerates or softens waste. It is attached to a toilet and has stainless steel rotating blades. Often with two or four blades, it will liquefy not just human waste but even toilet paper. By converting waste into a fine slurry, it is easier to flush it in a sewer system.
In a nutshell, a macerator pump functions like a waste disposal system. By turning toilet waste into thin and fluid particles, it travels to the sewer easily, even through small hoses. It is versatile, so it can also work with other types of waste, such as fish scales. Aside from toilets, it can also handle waste from bathtubs, sinks, and fish boxes, among others.
Types Of Marine Macerator Pumps
One of the most important considerations is the type of macerator to buy. A good way to categorize them is through their installation.
Built-In Macerator Pump: An example of this is a marine toilet with a macerator pump. This means that the pump directly connects with the unit. When you buy the toilet, the macerator pump is already attached, so you don't have to worry about after-market installation.
Add-on Macerator Pump: Meanwhile, with this option, you will need to buy a separate pump, which is used to connect to a toilet, sink, water system or any other system. You will need a hose and deal with the wires to complete the set-up.
Benefits And Drawbacks Of Using Marine Macerator Pumps
The best thing about having a macerator pump is that it liquefies waste for easy disposal. It will prevent clogging of the boat's sewage system by breaking down waste into smaller particles for traveling through pipes and hoses effortlessly. It is also convenient, because it simplifies clean-up of fish boxes and livewells.
One of the drawbacks is its cost, especially if you want a high-quality macerator pump. Some are noisy, which can be annoying. You will also find some inferior products that are easily prone to leaks that can create a mess and have a foul smell.
If you are clueless about the macerator pump to buy, below are some of the most important considerations to help you narrow down your choices:
Size: Make sure that it fits your boat's toilet or any other system where you will be using the pump. Despite being compact, it should not compromise performance.
Construction: Find a macerator pump made using high-quality materials that withstand the test of time. It is common for the housing to be made of plastic or metal while the blades are usually stainless steel.
Motor: This part is crucial to the performance of the pump. Choose a motor that delivers incredible power without being too loud. It is also good to have run-dry protection, which allows the pump to stop after grinding too much automatically. This prevents premature wear.
Blades: Aside from the material, think about the number of blades that are present. It can have two or four blades, which will be indicative of how powerful it can grind.
Ease of Use: Choose one that is easy to install and operate. We recommend reading online reviews and learning from the experiences other people are sharing.
Care and Maintenance
Over time, marine macerator pumps are prone to wear and may negatively impact performance. To prevent this, below are some of the most important things to do:
Remove limescale build-up and other deposits that can clog the pump and make it less functional. White vinegar or a commercial descaler will work.
Regularly check the pipe connections. Make sure that they are tight to prevent leaks and foul odor.
Inspect the wiring as well. Look for frays, slits, and other visible signs of damages. Change the wires when necessary before it can be an electrical risk.
After a long time of not using the pump, apply a lubricant on the impeller and other moving parts.
Who Makes The Best Marine Macerator Pump
Jabsco, Amarine Made, and SewerFlo are some of the best makers of a marine macerator pump. They have a wide selection of pumps designed even for the most discerning users.
How Do You Install A Macerator Pump On A Boat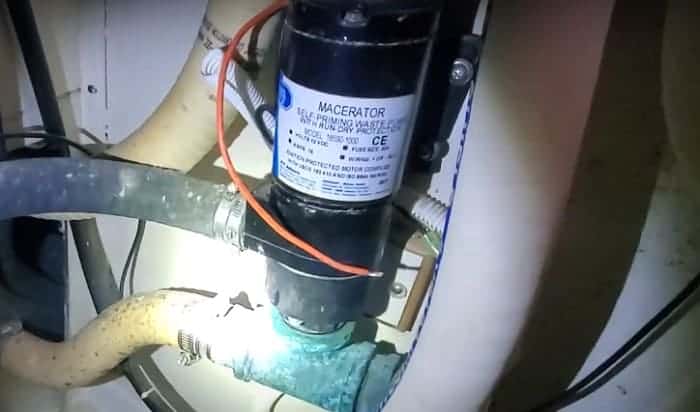 While it might seem intimidating at first, you do not need to pay a pro to assemble the unit. A quick online search will reveal the results of a marine macerator pump installation diagram, so that you'll know what exactly to do. To make things easier, follow the steps below:
Prepare the unit. Take it out of the box, and make sure that you have everything that you will need.
Position the O-ring, which will help create a tighter connection to prevent leaks.
Install rubber grommets. They will absorb vibration, making sure that the fittings do not disconnect regardless of how powerful the motor performs.
Connect the unit to the pipe or hose. The specific steps will vary depending on the design of the pump. In most cases, you will need a female pipe fitting or NPT tank flange.
Once you are done with the pipe connectors, the next thing to deal with is the wiring. Follow the manufacturer's recommendations when it comes to the electrical systems to avoid safety issues and ensure proper performance.
How Long Do Marine Macerator Pumps Last
This will depend on the quality of the product and the extent of its use. It can last up to 15 years, especially if it is processing minimal waste.
How Do You Clean A Macerator Pump
Cleaning the macerator pump is easy. Start by disconnecting the main unit from the pipe and removing the wires. Soak the macerator pump in water with a descaler or a strong cleaner. Leave it for a few hours. Brush the pump to remove stubborn dirt. Inspect for other problems. Dry the pump and reinstall.
Can You Use A Marine Macerator Pump In An RV
Yes, you can use a marine macerator pump even in an RV. Most of the products are versatile enough so that you can use them beyond boats. However, you might need different fittings to suit the RV connections.
Where To Buy A Marine Macerator Pump
I recommend buying a macerator pump online from popular e-commerce platforms, such as Amazon and Walmart. Aside from having diverse selections, it is easy to compare prices and you can also read reviews from other users. This will make it easier for you to decide which one is the best. Besides, you also can refer to other types of boat pumps such as freshwater pumps or air pumps if you want.
Conclusion
The best marine macerator pump is not a luxury but a necessity for most boats. It is a handy device that breaks down waste into finer particles, allowing it to travel smoothly even in the smallest hoses. It will prevent clogging and other problems in your boat drainage. Consider my recommendations above and it will be hard for you to go wrong.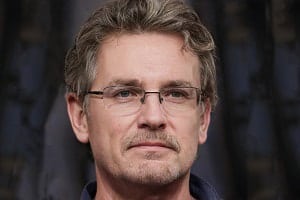 "I am James Harvey – founder of Boating Basics Online. It is established with the drive to help out first-time boaters, which are those desiring to explore their way through the water. So if you are new to boating, start from here with me. "