A First Aid Kit is one of the essential items people should have for outdoor activities, including setting out on a boat. For such activities, having a First Aid Kit is a must; and having a good and reliable Marine First Aid Kit could make a world of difference, especially on a boat.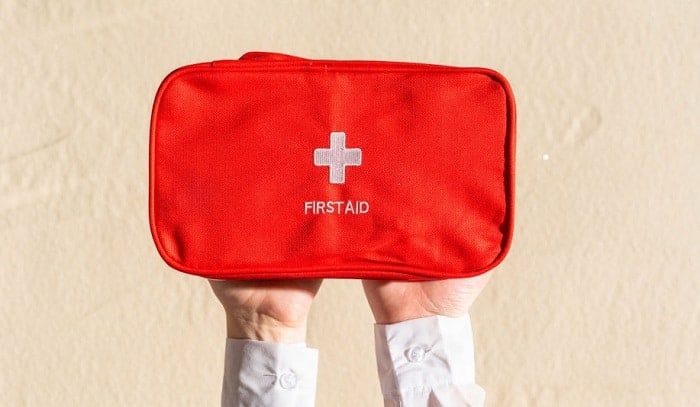 However, there is a boatload of considerations that need to be made when choosing your best marine first aid kit, and this can be a very daunting task for many. Fortunately, we were able to browse a good variety of good Marine First Aid Kits in the market today.
Here, we compiled a selection of the best in terms of product value and utility. Hopefully, this takes a load off your shoulders. Read on.
---
First Aid Only All-Purpose First Aid Kit
Comes with a case
Includes pain relievers
Waterproof
---
Swiss Safe 2-in-1 First Aid Kit
Wide variety of first aid items
Durable woven-nylon bag
Included non-standard survival items
---
DeftGet 163 Pieces First Aid Kit
Chargeable flashlight powered
Stainless steel scissors
Waterproof semi-hard case
---
Best Marine First Aid Kit Reviews
1. First Aid Only All-Purpose First Aid Kit
The First Aid Only All-Purpose First Aid Kit is what it says: a general-purpose kit that covers an extensive range of minor emergencies.
Cuts, abrasions, scrapes, wounds, and even burns; this well-considered package allows treatment of most minor ailments and injuries. This kit easily satisfies a large portion of your marine first aid kit requirements.
The pack comes with a wide array of adhesive bandages, as well as basic treatment needs. Scissors and tweezers aside, they've also included a large trauma pad, a blanket, gloves, and a first aid guide. An eye pad, finger splints, and a thermometer round out the standout inclusions of this kit.
I think the proof of the consideration involved in putting this kit together lies in the inclusion of several common medicines and pain relievers such as aspirin and ibuprofen. And the inclusion of burn cream and gel tops it off in an excellent way.
These items are housed in a soft fabric case with multiple clear pockets, making it easier to wade through a large number of medical items in the container. It is not waterproof but somewhat resistant to water. Plus, the plastic separators help keep the items stored there dry.
Unfortunately, the case is made of soft fabric instead of a hard material, a typical coast guard first aid kit requirement, but since this kit is available at a low price point, it seems like a somewhat sensible trade-off.
What We Like
A general-purpose kit to treat cuts, abrasions, scrapes, wounds, and burns
Comes with common first aid bandages, pad, blanket, … and a guide
Includes pain relievers such as aspirin and ibuprofen
Comes with a case to organize all items
The plastic separators somewhat resistant to water
What We Don't Like
The kit lacks durability due to the soft fabric case
This kit is a good choice for a first-aid solution, especially if you're in a hurry or if it's your first time picking out a first aid kit. Pick it up, and you are good to go.
2. Swiss Safe 2-in-1 First Aid Kit
The Swiss Safe 2-in-1 First Aid Kit is a marine emergency kit that doubles as a survival kit. It comes with the staple items you'd expect from any good first aid kit and offers a variety of items for different situations.
Some of the items included are bandages for fingers and knuckles, a large-size trauma pad, sterilization wipes and medicated pads; even an instant ice pack, gloves, and a mask. They seem to have placed an emphasis on making it a comprehensive kit for treating minor injuries.
Aside from first aid items, this kit also comes with a bunch of essentials for emergencies; metal shears and tweezers, blankets, a sewing kit, a whistle, a glowstick, and a compass.
All these items are packed into a woven nylon bag, and comes with a mini first aid kit as a bonus. The bag itself is durable enough, not a hard-case pack, but the material should survive most emergencies.
It also doesn't resist water completely, but it won't absorb much water unless completely submerged, and individual packaging for items within should help keep things useful.
What I really like about this kit, though, is its first aid guide. It is an 18-page booklet, and provides step-by-step instructions for different scenarios. The text looks clean, and instructions aren't very long, so it doesn't look cluttered.
I also like how they printed a marine first aid kit contents list on the back-side of the case; listed per item, including the number of each item in the kit. These make it easier to use in emergencies, when people might be getting panicked or nervous.
What We Like
Wide variety of first aid items for treating minor injuries
Non-standard survival items included: compass, glowstick, sewing kit
Comes with a durable woven-nylon bag
First Aid Guide has comprehensive information, but easy to read
Item list at the back of the kit
What We Don't Like
Case waterproofing could be better
Overall, this is a reliable kit that, if paired with a good burn kit, would prepare you for most common emergencies.
3. DeftGet 163 Pieces First Aid Kit
The DeftGet 163 Pieces First Aid Kit comes with 18 unique items inside. While this has a smaller variety of items compared to other kits on this list, it is by no means inferior.
It comes with medical items: bandaids, bandages, pads, a large triangular bandage, and adhesive tape. Plus, the kit includes some survival supplies like emergency blankets, a whistle, and a saber-card. There are also scissors and tweezers that are both made of stainless steel.
What stands out the most to me in this kit is its flashlight. It's powered by a hand-cranked dynamo instead of the standard battery-operated type. The flashlight is convenient to have in emergency first-aid situations, as visibility can mean better survival chances during emergencies.
All these items come in a semi-hard case, smaller than the standard-sized kit that we usually see, so it's easier to stash in a backpack or a compartment. The case is also waterproof, so it would not be a problem if it is exposed to water or rain.
However, most kits I see have some sort of handle, this does not. It might be a small matter, but this is somewhat concerning for me, as it might make it difficult to hold on to the kit during an emergency where things might get chaotic.
What We Like
Good survival items: emergency blankets, a whistle, and a saber-card
Stainless steel scissors and tweezers
A chargeable flashlight powered by a hand-cranked dynamo for emergencies
A small waterproof semi-hard case for easy stashing items
What We Don't Like
No case handle
Small selection of items
To sum it up, this kit by DeftGet is rather basic in its first-aid offering. However, the selection of items is excellent. This is a solid kit to have on hand for on and off-boat situations.
4. M2 BASICS 300 Piece First Aid Kit
The M2 BASICS 300 Piece First Aid Kit is one of the more comprehensive marine first aid kits we have for this list. It comes with 40 unique items, totalling 300 pieces. Just looking at the detailed list of contents, it feels like this kit would have enough to treat a dozen people.
It comes with a wide variety of first aid items; pads, gauze, bandages, tapes, and sterilization items. It also includes a large trauma pad. This kit also comes with survival items such as a whistle, an emergency blanket, and a compass. The whistle is also particularly loud, which would be handy in certain situations.
Also included are some beneficial supplies like a tourniquet and wooden finger splints, which may also function as tongue depressors. In this kit, you can also find metal scissors, tweezers and an instant cold compress pack. A First Aid Guide is also included, which would be indispensable in any urgent situation.
The bag that contains all these supplies is made of woven material. Unfortunately, it is not padded with any hard material and is not waterproof, although the contents are packaged in waterproof material.
What We Like
Includes tourniquet and wooden splints
Packs a First Aid Guide
Comes with a durable woven bag
Contains a large number of first aid items
What We Don't Like
Bag is not waterproof, average material without padding
All in all, this is a good marine first aid kit that is comprehensive and would allow you to handle more advanced situations. It would have been near perfect had they included a much better bag to store everything in, but it is more than good enough as it is.
5. SHBC Compact First Aid Kit
SHBC's Compact First Aid Kit is a quality marine safety kit that boasts a comprehensive range of coverage for emergencies and premium quality items. It comes at a slightly higher price point, but it is easy to recognize that the upgrade is worth it.
As with standard first aid kits, this kit comes with the expected range of medical items, but with additional perks to them; adhesive bandages are waterproof, q-tips are dipped with alcohol and iodine, and also sterile eye pads. That is in addition to the standard package of bandages, pads, wipes, and the like.
The kit also has foil blankets, a silicon tourniquet, and vinyl gloves. Most are common items, but it's easy to recognize the advance in material quality. It packs a few extra survival items, a saber card and whistle, and the expected scissors and tweezers. And, of course, there is a first aid manual to get you through emergencies.
However, the centerpiece of this kit for me is the EVA case. It is durable, as EVA cases should be. The polyurethane surface gives it a significant degree of waterproofing that makes it an excellent choice for a boating first aid kit.
The combination of this kit's EVA case and polyurethane layer also allows the kit to float for a while. This feature should be especially helpful for any water-related incidents.
What We Like
Covers a comprehensive range of emergencies with first-aid manuals
Premium quality items for both medical and survival supplies
Waterproof adhesive bandages, alcohol and iodine q-tips & sterile eye pads
Durable and waterproof EVA case perfect for boating
What We Don't Like
Comes at a slightly higher price point
Even with its higher price point, this Compact First Aid Kit is hard to ignore because of its value. The wide coverage makes it easy to justify having to shell out more.
6. Surviveware Small First Aid Kit
This Small First Aid Kit by Surviveware is an excellent first aid kit to keep on hand at all times. While easy to see that it would be a good kit for trekking or hiking, it's also a fine choice for a west marine first aid kit.
The kit comes packed in a 600D polyester pouch; it is strong and durable to survive much wear and tear. Light, compact, and heavy-duty at the same time; it almost sounds too good to be true. This pouch is also made easy to attach to bags, backpacks, or to be carried with a belt.
Besides, this pouch is also water-resistant, and the compartments are made of waterproof laminate. If that's not enough, each compartment is labeled, making it one of the most organized kits you'll find. And, there are a lot of compartments for you to store different types of items, promoting easy finding in urgent situations.
This first aid kit's contents, however, are rather basic. It covers the standard range of emergencies that is expected of such kits, so it can be somewhat limited. Perhaps it would be better to treat it as a secondary first aid kit or a personal one that you keep at all times.
However, it still includes a good range of items, shears and tweezers, a blanket, and even something as non-standard as a splinter probe. While the variety of bandages is less than that of other kits on this list, this should not detract from this kit's value or reliability.
What We Like
Heavy-duty and water-resistant pouch, with internal waterproofing
Organized and labeled compartments for storing items
Small and lightweight, easy to carry anytime
Includes a good range of items: shears, tweezers, a blanket, and a splinter probe
Attachable to bags, backpacks, or belts
What We Don't Like
Limited first aid coverage due to size
The kit is one of those good things that come in small packages. It has good value for money due to its solid survival offering and the durability to push through difficult situations.
7. Coleman Sportsman Waterproof First Aid Kit
If you find yourself in a marine situation where the threat of being left adrift on the water is all too real, packing with the Coleman Sportsman Outdoor Waterproof First Aid Kit is highly recommended.
This kit is packed in a waterproof hard case capable of floating on water for extended periods. It also features a glow-in-the-dark label, which would allow you to find it in low-light conditions. While this situation paints a rather bleak outlook, it's the reliability that this marine first aid kit has that we should focus on.
This one is a small kit, at 2×4.88×7 inches and 6.4 ounces or barely half a pound. Thus, it should be effortless to keep on you. It packs only the bare essentials of first aid, but this could mean a world of difference in emergencies.
Bandages, wipes, gauze pads, tape, and ointment; just the minimum you would need to administer first aid to minor injuries that could deter your ability to adapt to different situations. As small as this kit is, the value of preparing you for such unseen circumstances cannot be overstated.
This preparedness that this package affords you, regardless of circumstance, what I find most appealing in this particular kit. While I'm not one to base my impressions of reliability on a brand name, Coleman's well-established name as a producer of quality outdoor gear also helps.
What We Like
Hardcase that is both waterproof and crushproof
Kit floats on water and glow-in-the-dark label
Easy to carry for any situation due to small size
Contains bandages, wipes, gauze pads, tape, and ointment for minor injuries
A reliable brand for first-aid kit products
What We Don't Like
Limited repertoire of first aid items
At the end of the day, a first aid kit is something you want to have on hand to cope with sudden emergencies. While basic in its capability to address such emergencies, the Coleman First Aid Kit makes it easy to be prepared for nature's worst.
8. DeftGet Compact First Aid Kit
For someone going on their first marine adventure, there are many details to plan. A first aid kit would probably be among the most important things to pack, and that is where DeftGet's Compact First Aid Kit – Mini Survival Tools Box offers its excellent help.
This kit is packed to the brim with items, both for first aid and survival, that most people would not think of preparing for their outing. Gauze, bandages, pads, tape, gloves; all the standard first aid essentials you would need are included. Perhaps the only things you'll be missing are some common medicines.
It also comes with many survival items that would allow you to cope with many unforeseen situations; raincoat, blanket, sewing kit, whistle, to name a few. I especially like the multi-tool they packed in this bundle; it comes with a flashlight, pliers, a knife, and a few other tools, including a pouch for the multi-tool and a small medicine case.
All these items are housed in a leather case that is waterproof. Thus, it does a solid job of keeping your items safe for use when they're needed. Everything included in this kit offers excellent value for money, especially considering how much more affordable this is compared to many other kits on our list. A first aid guide is also available to help you in emergencies.
What We Like
Excellent variety of both first aid and survival supplies
Includes a multi-tool with flashlight and pliers, comes with a pouch
Waterproof case with easy-carry handle
Excellent value for money due to affordable price and multiple helpful items
A first-aid guide is available for emergencies
What We Don't Like
Missing are some common medicines
If you are new to choosing a first aid kit or someone on a budget, this Compact First Aid Kit is certainly a good kit to consider. It would be tricky to find other marine safety kits that would offer the same combination of convenience and value.
9. Be Smart Get Prepared 0HBC0082 First Aid Kit
The Be Smart Get Prepared is a first aid pack that meets FDA regulatory standards in the US. And it is produced by one of the leading manufacturers of marine medical kits in the US. Hence, we can expect the pack to offer comprehensive coverage for minor injuries such as cuts, scrapes, and bruises.
The kit's hard case is waterproof and rugged, as it is made from high-density plastic and looks like it's ready to take a beating and survive.
The case is labeled well, and at the rear is a detailed list of information, almost like a list of marine first aid kit requirements, including details on the medication applied on first aid items such as pads.
Inside the case are compartments where first aid items are laid out in an organized manner and where it is easy to sort through them due to the ample space that the case provides.
The standard first aid items, such as bandages and pads aside, are antiseptic wipes, instant cold compress, and a first aid guide.
This kit focuses on the first aid aspect entirely and provides medical-grade items to that end. However, the exclusion of survival items can be somewhat glaring. I must stress; however, this is an excellent marine first aid kit, and the absence of survival items does not detract from that.
What We Like
FDA approved, good quality medical items
Waterproof and durable plastic case
Well organized interior with compartments and labels
Comprehensive first aid coverage with bandages, pads, instant cold compress
What We Don't Like
No survival kit necessities
With its high-quality packaging and medical item offering, this is a logical choice for any of your marine first aid kit requirements. It provides excellent value and would be very nice to have as an offshore first aid kit.
10. Monoki First Aid Kit Survival Kit
This Monoki First Aid and Survival Kit is jam-packed with items you could need in a wide array of emergencies. They seem to have considered far more than most would prepare for, and it is their strong survival offering that truly stands out.
This kit comes with a staggering number of items. The variety of survival items included is impressive, as it comes with a multi-tool, a stainless-steel saber card, and a folding knife. There's also an LED flashlight, floaters, and other staples such as a whistle; and even a fishing line, hook, weights, and bait.
Compared to its survival kit offering, however, its first aid offering seems weak, as they opted to include only the basic essentials. The brand includes adhesive bandages, pads, wipes – all the standard items you'd want in your boat first aid kit. As a whole, it is still an excellent kit, but the survival item quality being reliable makes you want to get even more.
The case it comes with is made of EVA material and nylon, both waterproof and shockproof. The contents stay neat inside the case, and yet there is some extra space for medicine. A first aid booklet also comes inside the case. Notably, the whole package with 241 pieces only weighs around 1.5 pounds, adding little burden to your journey.
Beyond that, the tweezers are from plastic, and the scissors have flimsy plastic handles. It's not that big a deal but detracts from an otherwise excellent First Aid and Survival Kit.
What We Like
Outstanding variety of survival items, even fishing gear
Multi-tool, saber card, folding knife; all included
Waterproof and durable EVA case keeps items fit for use
Lightweight pack with 241 pieces weighing 1.5 lbs only
What We Don't Like
Limited first aid offering
Plastic tweezers and scissors are not the durable
This first aid and survival kit boasts excellent value that is tough to match, considering all that it has to offer, and would be a valuable addition to any boat.
11. Always Prepared Marine Kits
This kit by Always Prepared is a highly specialized marine safety kit, and could even function as a yacht first aid kit. Produced with marine activities in mind, this kit is recommended for any water activity and covers both first aid and survival needs.
Its first aid offers the standard necessities; bandages, pads, tapes, and the like. Also included are vinyl gloves, motion sickness patches, and a blanket.
On the other hand, its survival kit offerings are specialized for marine kit needs. You have a rain poncho, a wrench, electrical tape, bungee cords, a compass, a whistle, and a multi-tool. These items seem to be included with boat emergencies in mind, and the self-powered flashlight is a nice inclusion.
All of the items come in a solid case that is both waterproof and watertight. It is large enough that all these things fit neatly and still has some spare room for your personal belongings, documentation, and the like. The case is easy-carry and does not look like it would give out from tumbling around or even when exposed to nature.
Probably the only thing that could make you think twice about this kit is its rather heftier price. There are affordable kits with coverage for more types of emergencies, but this is a specialized marine medical kit. Professional marine kits go well into the hundreds, and this is but a fraction of that price. Better yet, it delivers.
What We Like
With standard necessities; bandages, pads, tapes, vinyl gloves, motion sickness patches, and a blanket
Specialized marine tools: rain poncho, a wrench, electrical tape, bungee cords, a compass, a whistle
Includes multi-tool and self-powered flashlight
A hard case that is waterproof, watertight, durable and easy to carry
What We Don't Like
Steep price point compared to others on this list
This product is a highly specialized marine safety kit whose value should not be blurred due to its price tag. It was made to do well in marine situations, and it does just that.
12. I GO Mini Compact First Aid Kit
The I GO 85 pieces Hard Shell Mini Compact First Aid Kit is a compact kit with quite a few things that most small kits do not. It is among the affordable ones on our list, yet it could give most other kits a run for their money as far as value is concerned.
First, it offers the standard first aid expected of such kits; you would be able to treat cuts, bruises, and other minor injuries, but the inclusion of a triangular bandage and a first aid guide allows you to do even more.
In addition, it also includes a whistle, scissors, tweezers, and a carabiner for attaching the kit to bags. Pads and wipes are medicated, making it much easier to apply first aid when it matters the most.
All of these items are housed in a waterproof EVA pouch, making it durable and reliable. The pockets inside the pouch are of a mesh pocket design, thus can keep all items firmly in place while giving you good visibility of your supplies.
Since this kit is compact and attachable to bags, you could bring it with you on hikes and treks as easily as you could bring it for your boating or marine activities. It is this combination of portability and value that I find is most impressive about this waterproof first aid kit for boats.
What We Like
Small and compact, but still delivers for your first aid needs
Has medicated pads and wipes
EVA pouch that is water-resistant and attachable to bags
Mesh pocket design keeps things in place and offers great visibility
A versatile kit for hikes, treks, marine activities yet affordable
What We Don't Like
Comes with a smaller selection of items in the kit
This first aid kit provides emergency preparedness with a good balance of things that make it easy for anyone to pick it up. If you're looking for something small and affordable, this kit should be at the top of your list.
What To Know Before Buying Marine First Aid Kit
For any trip or outdoor activity, and for setting out on a boat especially, having a good first aid kit may mean a big difference in case of emergencies. But, having one of the best marine first aid kits on hand means being more capable of addressing emergencies. It can help out in life-or-death situations.
What Are The Types Of Marine First Aid Kits
Marine First Aid Kit Types are determined by the size of the vessel they are for. Depending on the size of a boat, the required items change due to the number of emergencies to handle to be a coast guard approved first aid kit. The larger and bigger the capacity of a vessel, the more items are needed.
There are two main types of kits:
Type A is for vessels with low population and low risk, such as a private yacht. These usually cover minor injuries.
Benefits:
Easy to plan for and easy to tailor-fit for different situations
More affordable due to scope limitation
Drawbacks:
Unable to cope with major emergencies
Type B is for vessels with a high population and high risks, such as liners and cruise ships. For this type, it is required to treat more severe ailments and injuries, such as lacerations.
Benefits:
Able to treat more severe injuries and conditions
Provides better peace of mind
Drawbacks:
Difficult to plan for, due to numerous considerations and needed resources
However, it would do well to note that these are considerations for commercial vessels and should not have to be considered by non-professionals. Read on to find what considerations there are for us laypersons.
Who Makes The Best Marine First Aid Kits
Unfortunately, there is no one best maker of kits and no one best Kit either. First Aid Kits are specialized and would do well if matched with specific types of activities.
We do, however, have some notable Marine First Aid Kit manufacturers' products on this list; as such, we will go over some of the companies that made them.
DeftGet
They manufacture an extensive range of first aid and survival solutions and have a lot of experience with this product. Thus, their ability to cater to first aid needs for different scenarios is expectedly good.
SHBC
Their production facilities are FDA approved, and they spend considerable resources on raw materials testing to assure safety in the use of their products.
Be Smart Get Prepared
Their products are FDA-approved medical devices, and their kits are among the top-ranking items on Amazon. They have a long background in survival supplies and also have a GMP certification.
Coleman
This is a well-established global brand whose outdoor items are known for their quality. Whether they're tents, coolers, or ice chests, their products are bound to be good.
Always Prepared
This manufacturer specializes in Marine First Aid and Survival Kits. Their offerings range from entry-level to professional and cover all marine activity needs.
Is A First Aid Kit Required On A Boats
It depends, but you might be better off thinking that it is. Being on a boat means being by yourself. While that means you're afforded a certain degree of peace, it also means you are left to your own devices in emergencies, thus the need for the right marine first aid kit.
In situations such as fishing, there may not be a legal requirement to have a first aid kit, but the sense of security you can afford would be well worth any amount of money you would be shelling out.
What Should Be In A Marine First Aid Kit
There are many different first aid kits available on the market these days, each one trying to bring something new to the table. However, there are several classic choices that most kits have, and there is good reason for them to include these items. Here is a rundown of some of the most common items for your boating first aid kit list.
First, we have items you would need in case of wounds or cuts and scrapes: bandages, bandaids, and patches for covering up the injury. Antiseptic and cleaning solutions should also be taken note of to prevent infection.
The whole point of the first aid kit is to have temporary measures until proper medical care can be given, so items that would afford you time to get to a hospital would be a good choice.
Certain Survival items would also be helpful to have in your Kit. Scissors and tweezers are common, but those made of good-quality materials would be much better, something sturdy like metal or stainless steel. Blankets, flashlights, and a compass would also be good to have on hand, and a whistle is something you should never be without.
The last thing to consider is to have a suitable container for your Kit. Waterproof is recommended, though water-resistant may do the trick. It's also a good idea to have a durable container to preserve your first aid supplies well.
Is It Cheaper To Make Your Own First Aid Kit
Perhaps. However, if you look at the contents of a first aid kit, some very specific or specialized items are included. While it may be cheaper to assemble your own, it may not be practical due to how difficult and time-consuming it could be.
It may be better to supplement a good Marine First Aid Kit with other items; then, you would be prepared for an even wider range of emergencies.
Conclusion
It certainly takes time, but investing in your safety and sense of security is never for naught. With that, we have covered the most important things to consider when shopping for the best marine first aid kit. Besides, you can prepare satellite phone for marine use and marine watches to call the marine lifeguard in case of an emergency.
Now, you can spend the time you saved by planning your next boating trip in more detail and with more security. All that is left is to make sure to plan the specifics of your trip and enjoy to your heart's content. Bon voyage!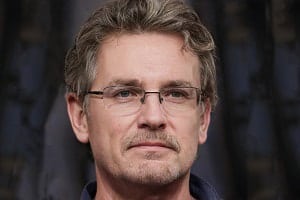 "I am James Harvey – founder of Boating Basics Online. It is established with the drive to help out first-time boaters, which are those desiring to explore their way through the water. So if you are new to boating, start from here with me. "