If you are looking for the best boat trailer tire but want to save time on tedious research, then you have arrived at the right place. Here, we have a review of top-of-the-line products for you to consider.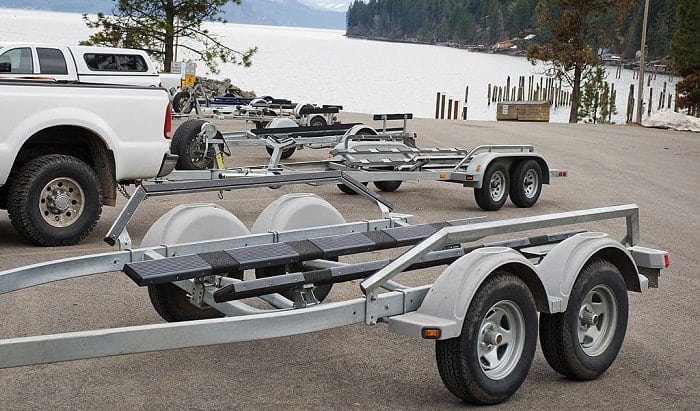 The best tires for boat trailers are important in moving your boat trailers, as the name suggests, as well as yachts. This shortlist of the best boat trailer tires will help you spend wisely on a pair of good marine tires.
Below, we'll show you unbiased and honest boat trailer tire reviews to help you decide on the correct fit for your trailer tire.
---
Grand Ride Trailer Tires
Has significant upgrade
Has a "scuff guard" ring
Compliant to DOT standards
---
Carlisle 6H01391 Trailer Tire
Can run at 130 mph
Low rolling resistance
Superior tread blocks
---
Wheels Express Boat Trailer Tires
More durable
Easy to install
Excellent price
---
Best Boat Trailer Tire Reviews
1. Grand Ride GR175/80R13D8 Trailer Tires
These best-selling radial tires with premium quality ST175/80R13 8PR have load range D and side scuff guard. Grand Ride manufactures them as a Free Country brand. They include a nylon cap ply with an overlay across the entire tread area. Moreover, there are significant upgrades with nylon strips on the shoulder area and added safety features.
Speaking of the "Scuff Guard" it's a ring installed on the tire wall for better tire side and rim protection. Each of the tires has an 8-ply rating that you can use with a highway speed of 75 mph.
These tires are designed for trailer use only, and not recommended for vehicle or passenger car use, so don't try it. Though this product is compliant with DOT safety standards, it is still important to strictly follow specified load ratings and tire pressure.
I do not recommend loading more than 1,600 lbs to prevent hazards. I'm not too fond of this product because it does not include the rim, which gives me headaches while installing. However, they lived up to my expectations and performed well when I'm on the road. I will buy them again and mount them with the help of a local service provider.
These premium trailer tires are only sold by their authorized wholesalers, so buy with confidence. Overall, it's worth your money when you get these tires from the correct sellers. I'll let you in on a personal secret, even after I used these tires on a long trip, the tread pattern remains just as when I first bought them.
What We Like
Has significant upgrade with a nylon cap overlay in the tread area
Compliant to DOT standards
Has a "scuff guard" ring on the tire wall for better tire side and rim protection
What We Don't Like
Only available at authorized sellers, others selling outside it may have different tires
I highly recommend these tires, which are the best I have ever purchased at an affordable price.
2. Carlisle 6H01391 Bias-Ply Trailer Tire
This Sport Trail LH Bias-ply Trailer Tire – 5.30-12 inches LRB from Carlisle is a specialty trailer tire (ST). It can endure greater hauling load, reduces heat build-up, and better puncture resistance. Moreover, it is highly suitable for smaller boats and yachts.
A very reliable and durable. This special trailer tire can run at 130 mph, converging both reliability and durability. I like these sport trail tires as they are best for trailers used in light marine and shorter-distance boat hauling.
You can mount these superior tires for trailers that can hold above 800 pounds in utility, agriculture, and construction. You can also use these tires for cargo trailers overcoming rough environments.
I am amazed by its good Intelli-tread design and compatibility with a variety of boat trailer accessories brands (i.e., Triton, Tahoe, and Yamaha). I am also fond of this tire because it can minimize heat build-up and prevent sudden tire blowouts.
The tires have superior tread blocks that can withstand rugged performance as it does not heat quickly. Just be sure to check with the trailer tire load range chart or manual to know the proper tire size and load ratings if you want consistent ease, extended wear, and versatility to carry small boats and yachts.
However, one downside is that it comes with only a tire and not the wheel. To compensate, the bias-ply construction makes it stable and optimal in terms of innovative tread and curves for minimal rolling resistance. As such, it is a good product for you to consider.
What We Like
Can run at 130 mph
Superior tread blocks with good Intelli-tread design
Lower road noise that minimizes heat build-up
Low rolling resistance that results in a better fuel mileage
What We Don't Like
Comes with a tire but excludes the wheel
I love using these Carlisle trailer tires, and I certainly would buy them again when it is time to replace my trailer tires.
3. Wheels Express 13545WSB Boat Trailer Tires
A high-rated but affordable product by Wheels Express that will, without a doubt, woo you at first glance. This boat trailer utility white spoke tires have a 13-inch rim and 175-millimeter section width that fits standard boat trailers.
I love it because it is the kind of bias-ply tires that I was desperately searching for in place of my non-radial boat trailer tires. After several top brand site checks, I knew for sure that it's worth choosing this brand new special trailer (ST) tires set.
They look similar to my current boat trailer tires but are more durable and easy to install. These tires have ventured a few hundred miles, and I can confidently attest that they did a good job. They are perfect replacement tires, fitting well with my bass boat trailer, which features a 5-lug bolt pattern.
This complete trailer tire set is certainly one of the best boat trailer tires to buy! The treadwear is minimal, and the rims look new even after continuous use in extreme road conditions. I suggest using these tires within or below a 1-ton holding capacity to perform well in mixed off-road.
I don't like using these tires at a maximum weight rating of 1,360 pounds considering their ground clearance of about 3.0-inches. Unfortunately, this reduces load weightage from the maximum weight rating.
Nevertheless, they work well if you need stability and reduced ground clearance in the fender and axel areas. These tires work best for bass boats, stock and utility boat trailers.
What We Like
Excellent price for a high-rated, non-radial boat trailer wheelset
Perfect stability if you need reduced ground clearance
Best trailer tires for bass boats, stock, and utility boat trailers
More durable and easy to install
What We Don't Like
Cannot hold to its maximum weight rating capacity of 1,360 pounds
I recommend using this bestselling marine trailer tire as it's worth the price. It's my best bass boat trailer tires replacement so far.
4. EcustomRim/Elyan Trailer Tire
This 2-pack 14-inch eco trailer tire and white spoke comes with a load range C (LRC) 5-lugx4.5-hole pattern. It has a tire size of 205/75D14 and a load rating of up to 1,760 pounds at 50 psi of boat trailer tire pressure.
It is manufactured by EcustomRim to be compatible with popular boat trailer brands such as Continental and Smoker Craft as well as utility and cargo trailer brands like Big Tex, FastTrac, Performance Trailers, and Wells Cargo.
Pre-mounted trailer tires and white spoke wheels with a bias-ply construction are the best trailer tires for boats, and this product is just that. I like that it saves me valuable time and effort in putting tires on the wheels. You can bolt them and follow proper torque specifications at 90-120 feet per pound (ft/lb). However, I recommend that you use it with a low weight trailer load at slow and steady speeds to avoid blowouts during long hauls in mixed road conditions.
I'm thankful to have purchased these tires at a nice price for a pack of 2. It is much cheaper buying in pairs than buying one at a time. These tires also come with a 2-years product warranty. I have found that it is best for rugged road conditions and shows no wear even after multiple short trips.
What We Like
Best for utility and cargo trailers
Comes with a 2-years product warranty
Pre-mounted trailer tires and wheels
Fit for rugged use and multiple short trips
What We Don't Like
Only low weight trailer holding capacity on long hauls in rugged road condition
I highly recommend these excellent tires for the best deal of pre-mounted tires and rims that you can use for your boat trailer.
5. WE 14-2B FBA_14545wsb Trailer Wheel
Another product by Well Express Inc (WE), this 14-inches white rim trailer wheel with bias-ply tires is a bestseller. It has a high weight to dimension ratio and effectively holds its shape against any boat weight. It may raise the trailer, so check the wheel's clearance to see that it runs smoothly. It may also vary with the actual boat weight, but it offers good boat trailer tire sizes.
Keep your tire pressure below the maximum capacity of 50 psi because going beyond this will blow out the tire. Considering that the tire itself weighs 33 pounds, and it has a maximum weight rating of 1820 pounds, you should ensure steady air pressure and avoid low air to prevent damage to the tires' overall lifespan.
I set these wheels on my bass boat trailer, and the tires are fine for multiple frequent trips. However, I don't like using them for long-distance travel and high-load camping trips. In my experience so far, the tires appear solid and can endure any additional weight as the best trailer tires for boats.
I like these new steel white spoke wheels and a new steel-belted S205/75D14 6-ply bias tire. It makes installation easy with it as pre-mounted, and all I need to do is bolt them on. I got another of this and switched one in front to make it my spare boat trailer tire. Buy them in a set or pair for the best value of your money than buying them individually.
What We Like
New steel-belted 6-ply bias tire
Pre-mounted tire on wheel
Maintain steady pressure at 50 psi for long-distance trips
Good boat trailer tire size
What We Don't Like
Low air pressure can damage the tire
Great product at a nice price and receiving it on time when I need them. Get these kinds of steel-belted 6-ply bias tires for the better haul. You will be happy to find that you can purchase them at a nice price and receive them quickly!
6. ECustomRim 39341-2 Trailer Tire
Another top-rated product, a 2-Pack trailer tire mounted on rims by ECustomRim with a bias 6-ply. These pre-mounted tires on white spoke wheels have a load range of C with a tire weight rating of 990 pounds.
They can run safely within a recommended tire pressure that is uncommon in similar trailer tires. Additionally, they provide stability to the trailer with good ground clearance and hold of the boat's hull while speeding through highways.
Check for insights on online hull truth forums and magazines to ensure how these trailer tires can secure your boat hull. This product has 4-lug with a 4-inches bolt design and black sidewall dimension, making it compatible with most trailers.
They can fit with most boat trailer brands like PJ and Yamaha, but they aren't the best with larger boats. Otherwise, I like how they work well with utility and cargo trailer brands, including Carry-On, FastTrac, Quality Trailers, and Wells Cargo.
Each tire has a high load range capability with a 6-ply rating construction and maximum tire pressure of 90 psi. Even so, I suggest that you don't push the limit to avoid having issues when you load more than 80% of its capability. Always keep the tires inflated according to the weight of your load.
One tip is to avoid storing your tires outdoors because exposing them to direct sunlight can degrade the rubber composition.
I did have a great experience using these tires for over five years now, and they served my towing needs well. No matter how many miles my trailer runs, I replace all tires when the wear bar indicates it. Or, you can replace them at a maximum five years period of use to avoid road breakdown. I am delighted to keep another "good" old wheel as a spare and run these new tires/wheels.
What We Like
Compatible with most boat, utility, and cargo trailer brands
Pre-mounted trailer tires and wheels, making it easy to install
Higher load range on tire pressure and ply rating
What We Don't Like
Not recommended for larger boats
The best tire set provides easy installation for most boats, utilities, and cargo trailers, and this product is just that.
7. Roadstar B78-13 Trailer Wheel Set
Another bestseller, the 2-piece 13-inch tires for boat trailers with white spokes. These bias-ply tires are inflated and pre-mounted on a steel rim with a 5-lug on 4.5 bolt pattern.
Roadstar designs these premium quality trailer tires to fit with boats, cargos, utilities, and watercraft trailers. However, in essence, they are best for boat trailers like Alumacraft and Crestliner. I bought these tires for my boat trailer but it also works and the best for my smaller wooden boat, which helped me save some money.
You will be glad to know that this comes as a complete set with an 85 mph speed and affordable price. I can install it easily and modify the fenders for a better fit and ground clearance as well. Nevertheless, I recommend checking its bolt sizes to ease the assembly.
These tires can last long, and they have fine exterior furs, which ensure better road traction. Additionally, I like the treadwear design that makes them great boat trailer tires for long distance trips. I would recommend that you consider buying these pre-mounted trailer tires as they are highly cost-efficient. You will, without a doubt, get what you paid for.
One advice that I can share is to make sure that you inflate them within the weight rating capacity to avoid blowouts during long hauls. Also, avoid using them for large boats because they are only appropriate for boat trailers that carry up to 1,820 pounds.
What We Like
Pre-mounted trailer tire and wheel
Good tread wear indicator
Compatible with smaller and wooden boats
Cost-efficient
What We Don't Like
Limited weight capacity, so they are not suitable for larger boats
Overall, it's a good buy. You will surely get the worth of your investment, especially with its easy installation, durability, and excellent road fitness.
8. Carlisle 6H04561 Radial Trailer Tire
This is another top-rated radial trailer tire by Carlisle Paddles that comes with industrial-grade materials and a long lifespan. Moreover, these radial HD boat trailer tires can withstand high-heat levels on the road.
Be sure to check your existing tire sidewall and trailer owner's manual for proper tire size and load capacity. Also, follow its maximum load rating of 2,000 pounds and tire pressure of 65 psi for optimal towing.
I like how these Carlisle boat trailer tires were designed for both short and long-distance use. They are best with trailers for boating, utility, cargo, watercraft, stock, horse, and towable RVs. They are also optimized for low rolling resistance to provide the trailer with excellent stability. Additionally, I love its damage-resistant design that is tightly packed and impenetrable for debris.
It uses innovative materials to improve its longevity and allows the trailer to move at higher speeds. I recommend getting this tire model as you can rarely find all of these combined qualities. Though I don't like that it is more pricey than other boat trailer tires, you certainly get your money's worth with these. The tires are weightless and can carry impressive weight, which is uncommon for typical tires.
Protect your boat trailer tires every time you unload your boat onto the trailer by getting these. tires from Carlisle. It's one of the best ways to protect your tires against moisture and water as the tires have thick sidewalls preventing water from penetrating.
This radial boat trailer tire is designed with a unique tread pattern that wears evenly over time. It also comes with heat resistant technology and is compliant with DOT standards.
What We Like
Withstand high levels of heat on the road
Damage-resistant design for short or long-distance use
Optimized for low rolling resistance and surface slippery
Best for popular trailer brands
What We Don't Like
More pricey than common trailer tires
Buy this Carlisle product for a rare combination of fine qualities for an optimal value of your investment.
9. Million Parts 13027351 Trailer Tires
These 2-piece 15-inches trailer tires with white rims and ST205/75D15 specifications from Million Parts are premium products. They are 6-ply bias black tires pre-mounted on a 5-lug x 4.5 bolt circle white spoke trailer wheel. Each tire set has an exquisite tread pattern and anti-slipping features for usage within a specified load rating capacity.
Easy installation is one of its many wonderful merits. You simply bolt and use them as a spare or replacement set. The tires are made with superior rubber fit to ensure the durability of your boat trailer towing. They are compatible with trailers only and not advised as car tires on boat trailers or any other vehicular use.
I ran these tires for almost 1,000 miles, and they seem perfect for my boating and cargo needs. I suggest keeping your hauls within the maximum load rating of 1,820 pounds to prevent unanticipated wear outs. If you want to go into higher weight ratings, then you should opt for other heavy-duty boat trailer tires.
These also grant me peace of mind as it comes with a 2-year warranty. I've been reordering and using them on my utility trailer for over four years. I additionally received positive road assistance. The tires worked well, and I am grateful that I purchased them over their authorized online site.
What We Like
Suitable for trailers and not for cars or other vehicles
Easy to install and comes with a two-year warranty
Includes roadside assistance if purchased from the authorized online platform
High-class rubber material for ultra-quality within load specifications
What We Don't Like
Easy to wear out when used frequently on heavier loads
You should not miss the chance to get this high-quality rubber tire set that can be found on any boat trailer tires forum. Get these and other wheel and tire products from Million Parts to fit your boat trailer.
10. Roadstar P819 Trailer Tires
Another bestseller of the Roadstar brand is this pair of 2-piece pre-mounted Trailer Tires and White Rims. It comes with a 4-lug x 4-inch hole bolt wheel and a rim diameter of 8 inches. These tires have 4-ply construction with a weight rating of 590 lbs. Moreover, they can withstand a tire load range B. Although they are small, these tires are strong and will not easily deform.
This tire set is fit for known boat trailer brands such as Crestliner, Karavan, Smoker Craft, Triton, and Yamaha. They are best used on trailers in light-duty marine boating, utility, construction, agriculture, light travel, and cargo hauling.
I like the design features, especially its innovative tread indicators, low rolling resistance, and premium contour that extends tire life. However, keep in mind that these tires are not recommended for cars or other vehicles.
These tires provide smooth road contact within their load range and low rolling resistance at highway speeds. I have been using them for a while, and I did not have a single problem while venturing in rough road conditions.
In essence, these tires offer a smooth ride, consistent wear, and great stability at highway speeds. Made of premium rubber material while sporting a sophisticated design, it is without a doubt, one of the best trailer tires on the market. In addition, it has a strong rim to provide better support.
You can use them as your spare or replacement tires. It is also suitable for my jet ski trailer and small trailer for a wooden boat. Though I don't like their limited or lower load range, they provide stability for my trailers at an affordable price.
What We Like
Strong rim design for better support
Provides a smooth ride and great stability at highway speeds
Innovative tread and premium contour features for low rolling resistance
Work for trailers only and not for cars or other vehicles
What We Don't Like
Small tire with a low load range on tire pressure and ply rating
I love this pre-mounted and easy-to-install tire set for my trailers. What's more, they come at a fair price!
11. Million Parts 13027356 Trailer Tires
These two pieces, 12-inches trailer tires and white rims by Million Parts have a load rating of 780 lbs. They have a 4-ply construction and built-in rim that provides strong support. Thus, the tires do not easily deform. These models are fit for trailer use only and not advised for use with other vehicles. Made of high-class rubber material, they ensure durability and reliability for extended use.
These tires come from a top brand with an exquisite tread pattern and great anti-slip features when used within a specified load rating capacity. You can easily bolt and use them as a spare or replacement tire set. I have enjoyed using these tires for about 500 miles, and they work without too much wear. However, I suggest keeping your hauls below 80% of their maximum load rating to prevent unanticipated wear outs.
I will not reuse them for loads beyond their maximum capacity as I don't like them to wear out quickly. If you go into higher weight ratings, I recommend getting similar models from this brand and other specifications for heavier load requirements. Nevertheless, I will reorder and use them on my boat trailer as they worked well and offered amazing value.
Though they did not differ much from local stores or hardware, you will have a better price for their high-quality. My only complaint about this tire set is its rim's thin paint coating, which is supposedly there to prevent rust wheels. I sprayed them with clear paint coatings before installing them on my boat trailer so that they can last longer. We will see it in time, though.
What We Like
Suitable only for use with trailers and not fit with cars or other vehicles
Strong support from its white spoke/rim
Made of ultra-quality rubber-material and excellent quality
Great tread pattern and anti-slip features
What We Don't Like
Thin coating on the white rim requires an additional paint-finish
I will surely reorder these when the time comes and I must replace them on my boat trailer tires. Thankfully, I have saved a great deal of money in the first place by buying from this tire brand.
12. Roadstar 5.30-12 Trailer Tires Set
Another bestseller from Roadstar is this set of 2 pairs of 12″ trailer tires and wheels with a load rating of C. It has a 5-lug and 4.5″ hole bolt pattern with a white spoke wheel 1,050 tire weight rating.
Though it's pre-mounted and can ease up fitness for trailers, I cannot use it for other vehicles. The tires have a built-in rim, which gives the tire great strength and support to prevent it from easily deforming.
These trailer tires work well and are highly compatible with popular boat trailer brands, such as Crestliner, Karavan, and Yamaha. They are well-suited for Sun Tracker, Tahoe, Triumph, and Warrior boat trailer brands, which are flexible in varying marine conditions as well.
Each trailer tire and wheel assembly is intended for boats, cargos, utilities, and recreational travel trailers. I like using these trailer tires as I have seen them work outstandingly with E-Z Hauler and Wells Cargo trailers.
Each tire has a bias 6-ply rated construction and is pre-installed on white spokes with a 5-bolt hole pattern. I like using these tires as spare or replacement tires in case of unexpected wear out or flats.
These tires are optimally designed to work in rugged performance, mixed road conditions as they are sidewall puncture resistant. Bring spare tires each time you travel with your trailer for smaller boats and yachts, not big boats, though.
Design features include an innovative tread design, low rolling resistance, and premium contour, all of which extends the tires' lifespan. Each tire also has a wider shoulder and better road traction under loaded conditions within its recommended weight rating capacity. The laboratory and testing results of these tires guarantee a smooth ride, consistent wear, and great stability at highway speeds.
What We Like
Compatible for use with most boat, utility, and cargo trailer brands
Pre-mounted trailer tire and wheel
Comes with a white spoke rim that provides good strength and support
Innovative tread design that helps extend tire's lifespan
What We Don't Like
Unfit for car, vehicular or passenger use
With these, you can overcome rough environments and comfortably venture with great stability at highway speeds. As long as you follow the recommended load rating capacity, you are all set.
Factors To Consider When Choosing Boat Trailer Tires
Consider these factors in your selection process of the best tires for your boat trailer.
Design is the primary factor to consider in choosing the right tire for your boat trailer. It will determine its durability, stability, capacity, and other features that you need in a boat trailer tire.
You can choose a radial design for longer tread life, or a bias-ply design that fits with a more durable sidewall. When you plan for long-distance hauling, a radial design is preferable to dissipate heat, but a bias-ply design is great for shorter trips.
When you choose a different kind of tire for your boat trailer, it begins with a purpose to last long. Whether you are in an extreme environment or plain towing condition, your tires rely on durability. Thus, your number one priority is to find trailer tires that can withstand varying use and remain sturdy within their lifespan.
Check for water-resistant tires as they tend to last longer than their counterparts. Also, check the time your boat trailer tire was produced as older ones can get softened by moisture and water. A durable tire, on average, lasts more than five years.
Choose a boat trailer tire that is stable when you tow a small or large weight. It will provide ease and comfort to transport your trailer. The tread design and sidewall should offer great traction even on wet surfaces and wear evenly to last long.
Without knowing the load or weight limits, you will have difficulties checking for the tire model you opt to buy. Note your boat's weight features or yacht plus your trailer as your tire will carry that accumulated weight.
You should follow the weight limit to prevent any of the tires from deflating and in turn causing damage to your boat hull. A standard tire can hold more than 1,000 lbs. There are heavy-rated tires that can handle more, or even lower for smaller boats with less weight.
These may not seem so crucial, but in fact, speed is a prominent factor while towing boats. The speed rating does matter for solid and heavy objects. The trailer should tow any watercraft within its load capacity to the water and bring it back to land. It may not need speeding, but if the boat is big, the tire needs to generate speed to move. Ensure that the tires have the capability to generate speed from concrete, peeled, and uneven or bumpy roads.
Strength is where you need your boat trailer tires to be extra. It would help if you had water-resistant and thick sidewalls, as they both will enable the tire to sustain its shape for a long time. Make sure that your tires are not getting oxidized, and always remember to maintain the correct tire pressure and load.
Your trailer's accumulated load and maximum weight rating are important factors to check as you evaluate various boat trailer tires. A smaller boat trailer is an efficient option to mobilize and an economical choice. It is another thing, however, when you have to transport a heavy marine boat. You will need heavy-duty trailer tires with a high-maximum weight capacity and load rating.
Inflating your tires to the recommended pressure is vital to optimizing your tires' performance, as mentioned above. It is important to get the most out of your purchase but also avoid any blowouts while towing your boat trailer. Set the maximum PSI based on what is specified on the tire's sidewall.
The different types of boat trailer tires
A marine tire is different from a land-type tire. You need to consider two types when it comes to boat trailer tires – radial and bias-ply tires. Both of these kinds have distinct features and values which cater to different users.
It is best to choose a ply-tire when you need more sidewall strength and grip action. Its cross-hatch design gives the walls more power, while the inside force from the cross-hatch allows for higher friction.
Go for radial tires when you need stability and longevity. These are steel-belted tires, which provide security and increase the tires' service life.
Take note – size, pressure limit, and grip are your essential considerations when choosing between a radial or bias-ply tire.
Benefits and Drawbacks of boat trailer tires
There are always pros and cons concerning boat trailer tires. First, we need to know that boat trailer tires, just like boats, are a sort of agreement or compromise. For example, you can improve fuel consumption but increase the wear rate of your tire. To do this, you have to reduce its rolling resistance with a cost of wet traction and handling.
Choosing the correct marine boat trailer tire will incur significant advantages. It depends mainly on your purpose and the extent of your towing efforts. You can use both radial and bias-ply trailer tires distinctively to produce the desired benefits and prevent drawbacks.
Of course, both can affect how you make a great towing experience for your boat trailer when your haul is subjected to impact and heat. Generally, these two factors would gain favor to radial tires in terms of overall tread life. There is not much you can do to avoid impact damage but using a belted radial tire can benefit your boat trailer.
Again, there are typically 2-main enemies of tires – the impact that is in terms of puncture, curb, hazard, and heat.
Trailer use has increased the need for rubber on the sidewalls to help with curbing impact. This protection from impact minimizes scrubbing against a curb as the rubber is only a bit thick. It may need a bias-ply tire, but these tires typically run very hotly due to their ply construction.
The use of either a radial-type tire or bias-ply tire can prevent or escalate the preventable issue of heat failure. Possible causes include overloading/under-inflation of tires. Other issues such as misaligned axles and dragging brakes can generate heat and contribute to failures.
Your care and maintenance practices can be beneficial if done properly but can be a drawback otherwise. Be sure to use the correct armor-all-type protectant and cleaner as it can affect your tire rubber performance. How you select and handle your boat trailer tires determines whether you are drawing an advantage or disadvantage.
Why do you need a boat trailer tire?
The first thing you need to check is the environment where you will be using the trailer tire. Though a boat will mostly be on water, using the tires would need you to choose trailer-specific tires. Getting the right one will prevent damage to your boat and, at the same time, withstand water and moisture. Even your small boat and car are of similar size, and you cannot use a car tire on a boat trailer.
These are two different tires for two different purposes – durability, speed, stability, and mobility need to be very different. You also need to consider the range of sizes of the trailers that differ from vehicles on the roads. When you use a car tire for your boat trailer carrying a yacht, it will deflate shortly. Reason enough, you need to avoid that by getting the best boat trailer tires.
What to look for in a boat trailer tire?
Know your options in choosing a boat trailer tire, as it is critical to check for individual features. Each feature makes fitness distinct for a particular climate, location, and user preference. Among the best boat trailer tire reviews, you can learn to notice the small details that matter when choosing a trailer tire.
How does a car tire differ from a boat trailer tire?
Your car tire and trailer tire undergo highly different pressures. There is more steering pressure applied to a car tire. While for a trailer tire, it deals with more stable support of a heavyweight load. Thereby, trailer tires have rigid sidewalls and run at a higher PSI than a car tire.
What tire pressure (PSI) should boat trailer tires have?
High-load bearing affects your boat trailer tire pressure so be sure to maintain it at 50 to 65 psi. The recommended maximum PSI for a trailer tire will be imprinted on the sidewall, simply follow them depending on your specific and accumulated weight load. It is important to check that the tire is inflated to its maximum PSI to avoid tire blowouts and uneven treadwear.
Care and Maintenance
Your care and maintenance practices greatly affect the longevity, durability, and other performance aspects of your boat trailer tires. For example, you need to be careful about choosing and applying a tire protectant and cleaner. To keep your tires in good shape, you can apply products that serve as UV inhibitors.
One way to ensure protection is to follow industry practices for any steps involving care and maintenance. Also, be sure to follow DOT safety standards.
How Do Boat Trailer Tires Work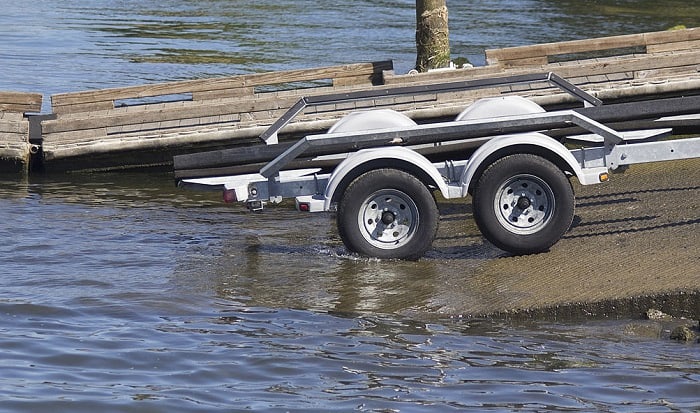 Maintain your boat trailer tire so it can work at an optimum level. It's important to check and inflate your tires often to ensure that they work at their maximum potential. Check them for any signs of damage and replace them as soon as possible.
What Are The Best Boat Trailer Tires Brands
In these reviews alone, you can find the best boat trailer tire brands, which are Carlisle, Million Parts, Elyan, EcustomRim, Free Country, Grand Ride, Roadstar, and Wheels Express (WE).
Should You Balance Boat Trailer Tires
Trailer tires are made to support a vertical load so balancing them is not that important. But, it is still a good practice to balance your boat trailer tires once in a while. It will help reduce vibration, swaying, and strengthen your tire treads. Balancing your boat trailer tires can also help extend their lifespan.
What Sizes Are Boat Trailer Tires
Boat trailer tires can be named boat trailer tires 205/75r14, boat trailer tires 225/75r15 or boat trailer tires 215/75r14, for example.
Besides, it can be ST215/75R15, where 'ST' stands for 'specialty trailer' indicating the trailer tire's size. The number 215 is for the width of the tread in millimeters. The number 75 is the percentage aspect ratio or ratio of the sidewall height to the tread width. The letter R is for radial construction and 15 is designed to be used on a trailer.
You can also search for trailer size guides available online.
How Long Should Boat Trailer Tires Last
A standard boat trailer tire can last 3 to 6 years. However, radial tires have a longer lifespan of 40,000 miles, while bias-ply trailer tires last around 12,000 miles.
You need to replace them as soon as they wear out or get damaged. Otherwise, your safest bet is to replace all the trailer tires after 5 to 6 years of service, even if they still have plenty of tread life left.
Conclusion
By now, you can surely gauge the absolute need for trailer tires. For your boat's protection, get a dependable pair of boat trailer tires. Consider these honest and independent reviews of the best boat trailer tires to make a good purchasing decision, spend your money wisely, and invest only in the best!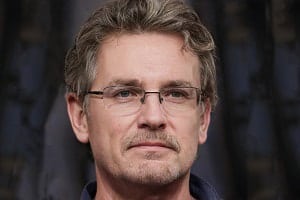 "I am James Harvey – founder of Boating Basics Online. It is established with the drive to help out first-time boaters, which are those desiring to explore their way through the water. So if you are new to boating, start from here with me. "